Manchester United: 5 Players Who Must Improve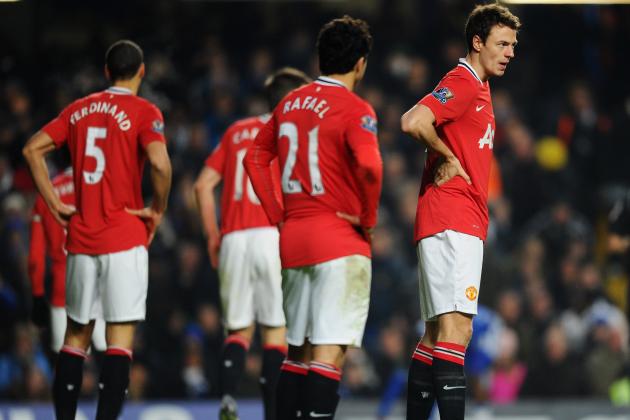 Mike Hewitt/Getty Images

Okay, let's face it, Manchester United have been pretty terrible so far this season.
With the exception of some early results at the beginning of the last campaign (8-2 vs. Arsenal, 5-0 vs. Bolton), this should come as little shock to United fans—slow to start, strong to finish always has been customary.
But at times the Red Devils have played some absolutely shocking football in the past few weeks—played off the park by the likes of Everton, Liverpool and Tottenham.
So who's to blame? In all honesty, I don't think there's been one outfield United player who has been faultless.
But here are five who need to step up their game the most.
Begin Slideshow

»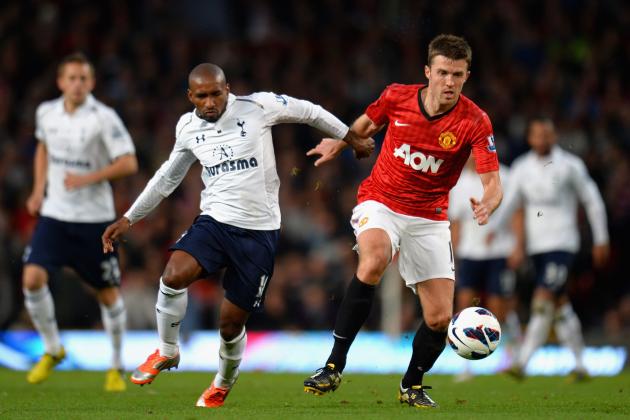 Shaun Botterill/Getty Images

A Michael Carrick season usually plays like a Rocky movie.
Down and out at the beginning, written off by everyone as an incapable also-ran, he pulls it all together to become the Premier League's ultimate underdog, running the United midfield with an understated excellence.
It's just a shame that the league begins in August and not in February.
Next summer, I say just keep him at Carrington playing friendlies with whoever is around, rather than letting him jet off to Bermuda.
That or loan him out for the first six months of the season to Belgian feeder club Royal Antwerp.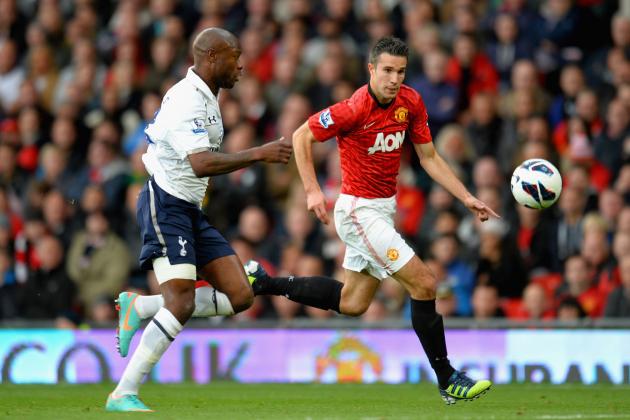 Shaun Botterill/Getty Images

Let's face it, since his Herculean hat trick at Southampton, Robin van Persie has been pretty poor.
Blame the support, blame adjustment time, he's disappeared from view for long periods of games, emerging only to blow golden opportunities such as in the second half of Saturday's loss to Spurs.
With van Persie, there can be no "honeymoon period"; £24 million for a 29-year-old means he has to deliver right now, and not in a season or two's time.
Hopefully the return of Mr. Rooney can spark van Persie back into life.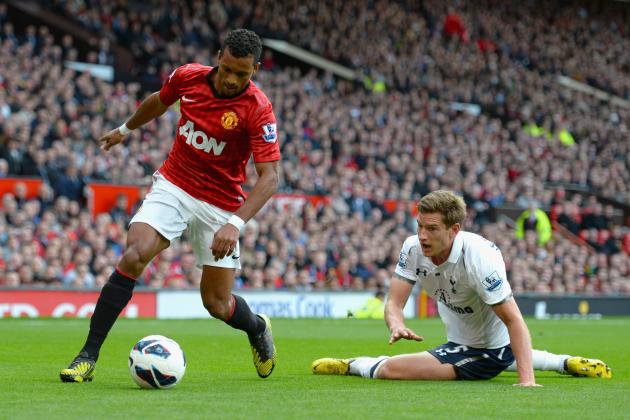 Shaun Botterill/Getty Images

Like most Manchester United fans I'm sure, I go from loving to hating to loving Nani all in the space of one long, winding, unnecessary run.
He needs to forget the fact that he reckons he's not being paid enough, and have a good search for the energy and enthusiasm that saw him named Player's Player of the Season the last time United won the league.
With Antonio Valencia currently out injured, now's the perfect time for the Portuguese enigma to pull his finger out on his favoured right flank and help his team discover some form.
If not, a January exit is inevitable, I'm afraid.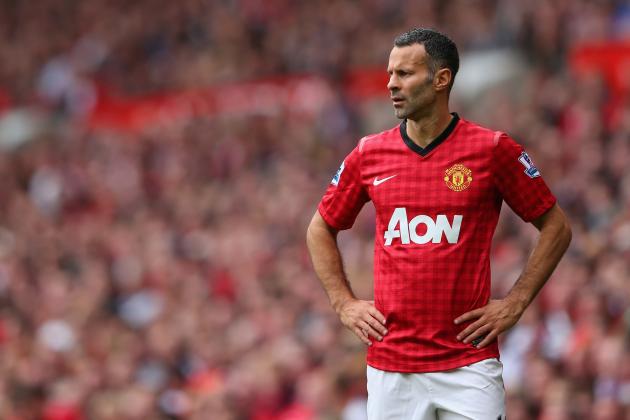 Alex Livesey/Getty Images

The way Ryan Giggs currently is playing seems to suggest it's the beginning of the end—something none of us wanted to happen.
Club legend, perhaps the greatest, Giggs is running the risk of dripping ink on what has up until now been an unblemished CV—a permanent mark not even Imogen Thomas was able to make.
Not quick enough for the wing, the Welshman's transition to central midfield has worked sporadically over the past couple of seasons (see United's run to the Champions League final in 2011), but this season has made him look like a square peg in a round hole.
Time to prove the doubters wrong yet again, Giggs.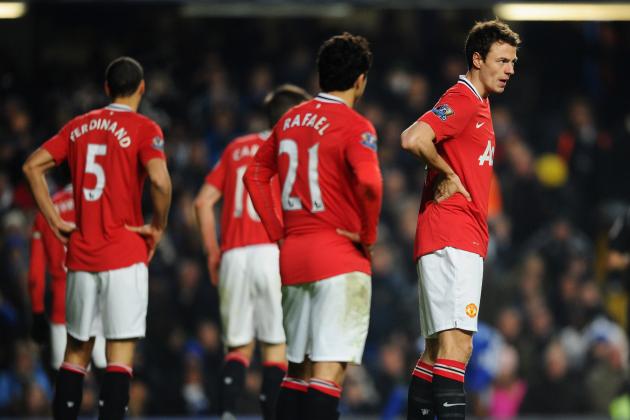 Mike Hewitt/Getty Images

Forget the fact that there's been little midfield protection, the entire United back line need to take a good look in the mirror themselves before United start becoming a defensive laughing stock.
Nine goals shipped in six games is an embarrassing record, a far cry from Sir Alex teams of the past.
I realise I'm cheating here when four or five players constitute one pick, but it would be a struggle to name more than three Red Devils who don't need to improve (Alex Buttner, Paul Scholes, umm...the goalkeepers?).
It's just as much of a struggle to pick one out of Rafael (at least defensively), Rio Ferdinand, Jonny Evans and Patrice Evra as the villain at the back.
But this is Manchester United, write them off at your peril. They're in third place in the league, only four points behind an unconvincing Chelsea side—and that's having played football devoid of any inspiration. Imagine the possibilities if they play with just one more iota of passion.
Newcastle are next—hopefully last weekend's second-half fightback will galvanise the team into playing a decent 90 minutes worth of football.
If not, more difficult days lie ahead.
Follow @MaxTowle