8 Underrated Finishers of the WWE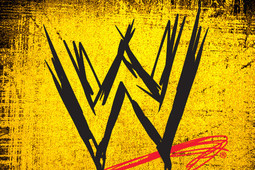 Plenty of lists on this site, and people in general, often talk about which finishing move is the best. Sometimes it's the top 10 finishers in WWE history, sometimes it's the top 10 in the WWE today, but there's one thing that I'm a bit surprised about—there's also a few moves that are usually missing from these lists.
That said, I'm sure the reason for this is for a lack of emphasis. Moves aren't as hyped because the people using them aren't considered as special. Billy Gunn's Fame-Asser was never as hyped as The Rock's People's Elbow. Not to say the jumping leg drop isn't a bad move, but I'd hardly say it was given as much pomp and circumstance as The Most Electrifying Move in Sports Entertainment.
Other times, it's not really the superstar but the move itself. Perhaps people feel it's been done before, done better or just not very exciting in terms of moves.
So, with that in mind, I decided it was time to give some of today's more impressive (though less talked-about) moves that you may not immediately think about when it comes to great finishers. The moves on this list are all really good finishers, but they aren't as celebrated by the WWE. So here we go with the most underrated moves in the WWE today.
Begin Slideshow

»
Among power moves, several names come to mind as far as finishers, such as the Ura-nage, Powerbomb and Powerslam. But it's rare you ever see the Spinning Side Slam added to that list, and I find that somewhat surprising, considering just how versatile and awesome-looking this move can be.
The move is quick, allowing it to be pulled off essentially anywhere, it looks great from just about any angle you can think of and it allows for a medium of intelligence to be added when you take into account that a great deal of the move is derived from using the opponent's momentum against them.
Wade Barrett has made great use of this move, dubbing it "Winds of Change." He pulls the move off very well, if not to perfection. Even though he no longer uses it as a finisher, I see no reason it couldn't be used by someone else for such a purpose.
What started out as a signature move has evolved into the quick shot used by superstar Cody Rhodes—and at one point John Morrison—to put away superstar after superstar. From the likes of Evan "Air" Bourne to Booker T, this move has helped not only display the athleticism of its user, but also add a little spice to a match.
With Rhodes, the current user of this move (now known as The Disaster Kick), he's shown to be quite adept at pulling off the maneuver, taking out a myriad of Superstars in the blink of an eye. The move, while not used often to put away foes (in general), has all the impact and flash needed to become a favored move in the world of wrestling.
Whether it be used by The Shaman of Sexy or simply an Uncommon Son, there's little holding this move back.
Probably my second-favorite DDT variation, Drew's Double Underhook Snap DDT has been a powerful tool for Drew McIntyre, allowing him to put the likes of John Morrison, Kofi Kingston and R-Truth away with the powerful move.
Simple yet effective, Drew hooks a doubled-over opponent's arm and kicks forward, driving the opponent skull-first into the mat. Nothing complex about that, but I think the best thing about it is that, when done right, the move looks beautiful (and dangerous.)
Last RAW was the first time in a long time the move got the audience it deserves, and I'd like to think that in the following weeks, we'll see even more Future Shocks.
This is actually one of my favorite finishing maneuvers because it's simple, effective and pretty awesome to watch when it's done. Jamie Noble used it at one point, but now it's more recently been utilized by Darren "No Days Off" Young, and I have to say that I'm really impressed with how Young implements it.
There's not much to this move, but for some reason it's just never thought of as an impressive finisher, for whatever reason. That's a shame, because it's really a good move, and it's not just one of those moves that can be implemented as a signature move.
Just think about the logistics for it. Guy (we'll say he's...5'6") puts you up on his shoulders. He bumps you up, so we'll say you reach a maximum height of...5'9" at the lowest, and you come crashing down stomach-first on both of his knees. One shot to the stomach hurts enough, but this is something else.
One of my favorite standard moves in professional wrestling is the neckbreaker, and luckily for me, there are a thousand different variations (or about as many variations as Jericho has armbars), and each one is just as impressive as the last.
Surprisingly enough, one of my favorites is the Neckbreaker Slam. Used by the likes of The Miz and at times Heath Slater, it can best be described as an Inverted Cutter, and there's just something about it when a Superstar gets a running start, gets the perfect amount of altitude and grabs his opponent's neck and crashes down to the ground.
The Cutter/Ace Crusher is an awesome move in and of itself, but when you can invert such a move I think it's all the more sweeter.
This may be due to the fact that it may be a recent move innovated by Tyson Kidd and therefore isn't known due to Tyson's lack of television exposure since the creation of the submission move. But damn if this move doesn't just look painful when Tyson locks it in.
The Inverted Triangle Choke is a move I haven't even seen before (like I said, Tyson may have invented it all on his own), but I think for the simple fact that he's been able to innovate such a move speaks volumes for the wrestling mind of Tyson Kidd.
Honestly, I'm beginning to think this may be the most stereotyped finisher due to the number of African-Americans who've used it (barring the one exception where it was used by Heath Slater for a bit.) Still, there's no denying it's an effective and, as Shelton Benjamin showed (and really, nobody's done it better), awesome-looking finisher.
Maybe it's due to the fact that ever since Shelton began using it in the WWE, it's been a constant that someone is using it as a finisher, but this move looks to have lost some of its luster. When Benjamin used to pull off this move, it was as quick as any RKO, and arguably better looking.
Now, when R-Truth uses it, it gets a "meh" reaction at best. That's sad, too, because R-Truth doesn't do his version of it poorly anyway. Benjamin pulled the move off very well. Hopefully we one day get someone who can excite the crowd with this one.
Perhaps the most basic move in professional wrestling is the Bearhug, and for good reason. It doesn't get much simpler than picking up your opponent and squeezing them as hard as you possibly can. And yet there's been a distinct lack of this move being used as effectively as it could be.
Granted, there's only about five people on the roster who could pull this move off (Clay, Tensai, Cesaro, Big Show and Henry), but with that said, I'm surprised nobody has taken the time to play off the perceived power advantage they always bring into a fight and use this as a finisher, especially considering Henry did that for awhile.
I'm just saying, I think at least one Superstar should be utilizing the Bearhug at one point in the WWE.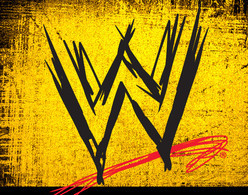 There are plenty of other underrated moves in the WWE. The ones I selected here are just some of my favorite finishers that never seem to get the reaction I feel they deserve, nor the pageantry of say The Pedigree, G.T.S. or Attitude Adjustment, and I think that sucks.
Thanks for the read.