Oregon Ducks Football: 5 Recruits That the Ducks Need to Land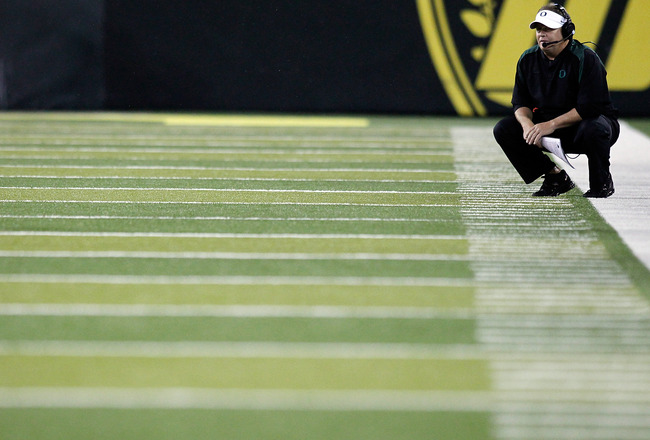 Jonathan Ferrey/Getty Images
The deeper we traverse into the season, the hotter the recruiting scene gets.
Oregon has fared well so far in building for their future, garnering commitments from athletes Dontre Wilson, and the twin duo of Tyree and Tyrell Robinson.
Most importantly was the commitment the Ducks received from Thomas Tyner, one of the top running backs in the nation who is famous for scoring 10 touchdowns in one game this season.
While the Ducks have done well signing plenty of offensive talent, defense wins championships, and Oregon needs to continue to bolster their defensive front.
Here are five recruits that Oregon needs to ink their National Letter of Intents.
Montravius Adams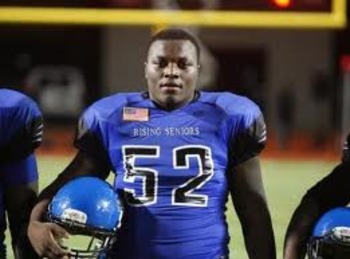 Defensive Tackle
Vienna, Ga.
11th Best Player According to ESPNU (No. 3 Defensive Tackle)
6'3", 281 lbs.

Adams is going to give Nick Allioti another big body that he can plug into his defensive line.
At 6'3, 281 lbs., Adams would bring physicality on the defense that Oregon needs in order to compete with SEC teams.
Adams is the the 11th best player in the country, and No. 3 defensive tackle according to ESPNU.
While he is a raw prospect, as all high school players should be, he possesses great tools and has a nice blend of strength and explosiveness.
Adams times out at 4.95 in the 20-yard shuttle, possibly the best test for explosiveness that you can find, which puts him in the upper echelon of defensive tackles.
Also considering: Alabama, Auburn, Cal, Clemson, Florida, Georgia, Florida State, Michigan, Oklahoma, USC
Antonio Conner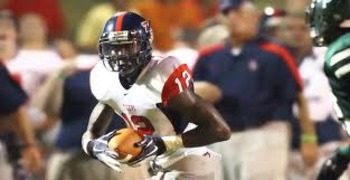 Safety
Batesville, Miss.

25th Best Player According to ESPNU (No. 2 Safety)
6'2", 200 lbs.

Conner is a very rare prospect at safety.
You don't often find an athletic coverage safety that also brings physicality and run support to the table.
At 6'2" and 200 pounds, Conner possesses the size that Oregon desperately needs in the secondary to match up with bigger receivers.
Marquess Wilson (6'4") was able to dominate the Ducks secondary because he could tower over all of them.
Also considering: Alabama, Auburn, Georgia, Florida State, LSU, Texas A&M
James Quick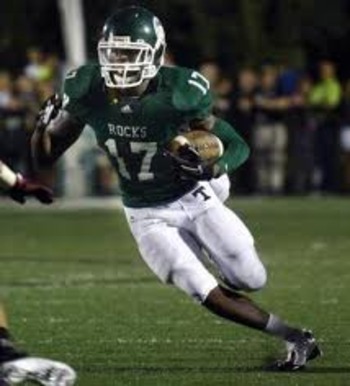 Wide Receiver
Louisville, Ky.
57th Best Player in the Country According to ESPNU (No. 9 Receiver)
6'0", 180 lbs.

I know in the introduction I said that Oregon needed to focus on defense, but I'm going to make an exception with Quick.
He is that good and fits into Oregon's system that well.
With 4.4 speed, Quick has nice blend of size, speed and hands to become a good receiver for the Ducks, but also make a difference in the return game.
I see comparisons to former Duck standout Jeff Maehl here. Both have similar size, and while neither has blazing fast speed, both are quicker than their forty times would suggest.
Also considering: Louisville and Ohio State
Ebenezer Ogundeko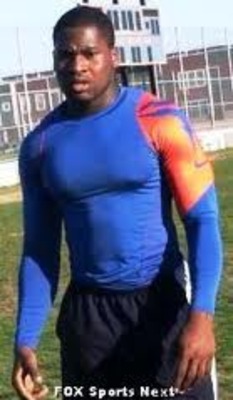 Defensive End
Brooklyn, N.Y.
108th Best Player in the Nation (No. 9 Defensive End)
6'3", 230 lbs.

Ogundeko is one of those defensive ends that Oregon seems to love.
Small, but ferocious.
Ogendeko has similar size to former Duck Kenny Rowe and is explosive off of the line, and relentless in his pursuit.
Also considering: Florida, Ole Miss, Syracuse, Arizona State
Kendell Beckwith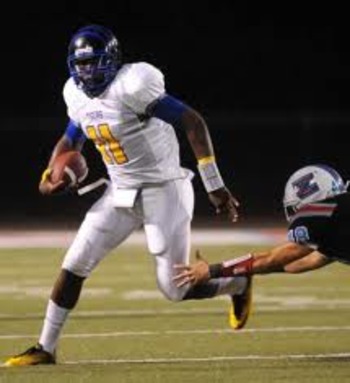 Athlete (Quarterback, Running Back, Wide Receiver, Line Backer)
Jackson, La.

15th Best Player in the Country According to ESPNU (No. 1 Athlete)
6'3", 225 lbs.

And we save the best for last.
Beckwith projects as either a quarterback or wide receiver on offense, but Oregon should be looking at him as an outside linebacker.
Beckwith's SPARQ rating is off the charts for someone of his talents, and he possesses great speed and explosiveness, timing in at 4.44 in the 20-yard shuttle run.
Also considering: Alabama, Arizona State, Auburn, Clemson, Florida State, LSU, Notre Dame, Texas A&M, Stanford.
Keep Reading

Oregon Ducks Football: Like this team?