20 Things to Expect from the 2018 FIFA World Cup in Russia
Laurence Griffiths/Getty Images
Despite the controversies that immersed the nation's bidding process, we're all too aware that it will be Russia that host the 2018 edition of the FIFA World Cup.
Already, the tournament is breaking new boundaries and showing that sport really does unite us in its all-encompassing embrace.
Russia 2018 will be the first World Cup ever to be held in Eastern Europe and, more specifically, the first of its kind to be hosted by Russia.
Also, 2018 will mark the first time that a World Cup competition has taken place in two continents, namely Europe and Asia.
On a more physical note, we will be able to say that this is the biggest World Cup tournament ever, when Russia surpass the United States as the biggest country to host this massive event.
So, as we can see, there's plenty to look forward to, and we're still six years away from even seeing it.
Rio 2014 may be the next FIFA World Cup in our calendars, but that won't stop us from looking even further into the future.
That being said, let's look at what are sure to arise as topics of discussion in the build-up to the 2018 FIFA World Cup.
Climate Controversy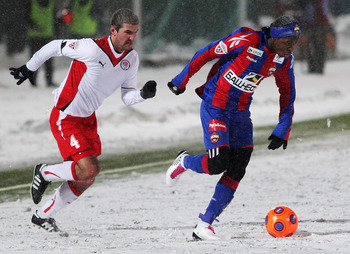 Oleg Nikishin/Getty Images
Undoubtedly a factor that most people will think about when they hear of Russia is the weather that the country is famed for.
Whereas the 2022 Qatar FIFA World Cup promises to be tough for its sizzling temperatures, Russia will assuredly be on the colder side of the thermometer.
As we know all too well, the World Cup is a competition that welcomes teams from every part of the globe, as long as they can qualify, including plenty of teams that won't be used to such harsh colds.
One of the worries of Russia's hosting the tournament was whether or not their climate would be very hospitable to all 32 sides competing.
How some will react to these temperatures will be an interesting side story to watch, and you can bet that those coming from warmer continents may voice their displeasure at one point or another.
New Kids on the Block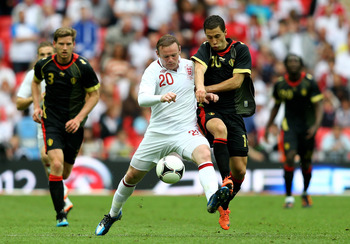 Clive Mason/Getty Images
Football is a sport forever changing, and the shift of power on the international stage is a particularly volatile aspect of this morphing pattern.
Right now, the likes of Spain, Germany, Brazil and Italy are just some of the world's heavy hitters, but now is the time when coaches will be looking at their youth ranks to see what kind of talent can be nurtured in the next six years or so.
Generally speaking, a player enters his prime between the ages of 26 and 30, meaning that those starlets aged 20 to 24 will be the ones to watch out for.
One side being tipped for future accolades at the moment is Belgium, currently boasting the young likes of Eden Hazard, Marouane Fellaini, Kevin de Bruyne, Dries Mertens and a whole lot of other prospects.
The FIFA food chain is bound to look a lot different in six years from how it does now, making it a very good time to have a new generation making its way through the ranks.
Racism Row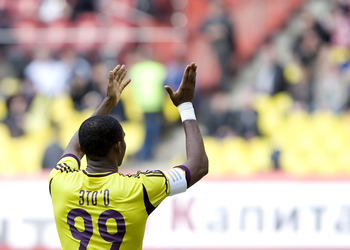 Dmitry Korotayev/Getty Images
A very grim issue that has a decent chance of rearing its head in Russia is racism, something that needs to be thoroughly blotted from not just sport but life in general.
However, it doesn't seem likely that such a miracle will be achieved in the next six years, after which the gaze of the world will be fixed on a country in which the issue is particularly evident.
Prior to UEFA Euro 2012, there were fears that joint hosts Poland and Ukraine would not be able to stamp the issue of racism out of the culture of some of their fans.
These fears were well-placed, and while racism wasn't as big an issue as it could have been, the countries known to hold factions of racist fans within it showed just that.
Russia are also regarded as having a particularly tense atmosphere between ethnic groups, and the World Cup promises to be a lot more diverse than its European equivalent.
Players like Roberto Carlos, Christopher Samba and Samuel Eto'o are just three players to have allegedly suffered racist abuse since moving to Russia with Anzhi Makhachkala, and it's more than possible that these racial tensions will flare up in Russia.
Stadium Spectacles
Jamie McDonald/Getty Images
As is usually the case when a country is awarded the rights to stage such a prestigious event, Russia have been hard at work designing new landscapes in which to host their matches in 2018.
In total, Russia will use 12 stadiums in 11 different cities where the matches will be played, with Moscow boasting two grounds.
The stadiums are:
Luzhniki Stadium, Moscow (90,000 capacity)
Spartak Stadium, Moscow (47,000 capacity)
New Zenit Stadium, St. Petersburg (70,000 capacity)
Kaliningrad Stadium, Kaliningrad (45,000 capacity)
Volgograd Stadium, Volgograd (45,000 capacity)
Samara Stadium, Samara (45,000 capacity)
Nizhny Novgorod, Nizhny Novgorod (45,000 capacity)
Rubin Stadium, Kazan (45,000 capacity)
Saransk Stadium, Saransk (45,000 capacity)
Rostov-on-Don Stadium, Rostov-on-Don (44,000 capacity)
Fisht Olympic Stadium, Sochi (48,000 capacity)
Central Stadium, Yekaterinburg (44,000 capacity)
Nine of the 12 stadiums are brand, new while the other three will receive considerable upgrades to their current facilities.
The Luzhniki Stadium in Moscow will be the scene of the tournament's final, but each ground is a marvel in its own right, if the plans and blueprints are anything to go by.
Goal-Line Technology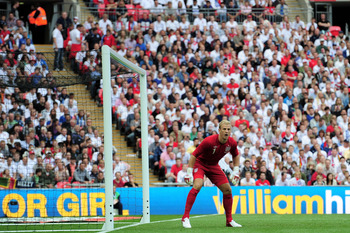 Shaun Botterill/Getty Images
After years full of petitioning, disallowed goals and unrightfully-broken hearts, goal-line technology is finally being implemented in parts of the football world and may soon make its first foray into a World Cup.
There are currently two technological systems being tried for inclusion in the 2014 World Cup: Hawk-Eye and GoalRef.
The former is already used in sports such as tennis and cricket, where camera footage is monitored to decide if a ball has crossed the line.
The latter utilises a sensory chip in the ball and goalposts to detect when a team has scored.
The systems will be used in the FIFA Club World Cup in Japan and then the FIFA Confederation's Cup in 2013 to see which of the two works best.
The winner of said competition could then go on to be used at the 2014 World Cup and, subsequently, the 2018 World Cup in Russia.
There are dozens of instances where a goal wasn't given when it truthfully should have been, and such injustices may not be around in 2018, which is something we can all look forward to.
Ronaldo's Last Regime?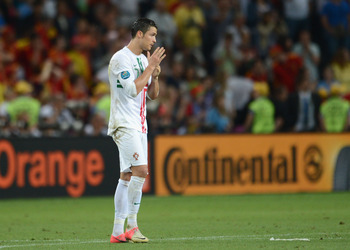 Jasper Juinen/Getty Images
Currently looked upon as one of the best players in the world, Cristiano Ronaldo will be looking to lead his Portugal side to the 2018 World Cup in Russia.
Currently 27 years old, it's unlikely that Real Madrid's talisman will be the same talent in six years, as he will be 33 by the time Russia host the competition.
If Portugal were to make it to the tournament, and if Ronaldo were still to be featuring for the side, it's more than likely that Russia 2018 would be his final international tournament.
One of the greatest players to grace this generation, Ronaldo's swansong would be worth watching in itself and a significant part of football history.
Artificial Pitch Arguments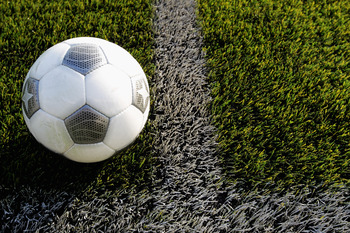 Dean Mouhtaropoulos/Getty Images
As has become particularly popular in cold countries, some Russia stadia choose to use artificial pitches as a cheaper means to maintain their playing surfaces.
Grass pitches can be destroyed by the cold weather, and while temporary grass pitches can be installed for separate events, it's likely that the artificial surfaces will remain for a tournament as long as the World Cup.
Some have commented on the matter of how these artificial turfs play differently to grass pitches—the English Football League showed a particular opposition to the synthetic surfaces earlier in 2012.
The topic is bound to pop up at some point in Russia 2018, provided stadia such as the Final-hosting Luzhniki maintain their current artificial surface states.
Crazy Crowds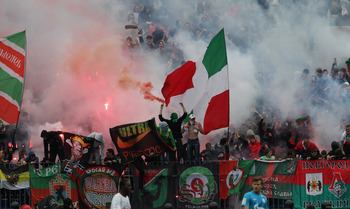 Epsilon/Getty Images
Whether it be for hooliganism, strong singing habits or great visual fandom, there are some leagues in the world noted for their crowd support.
In the Russia Premier League, flares, fights and fervent followings are a common sight, and the home crowd are bound to be in substantially strong voice when the world's biggest football event comes to their backyard.
What's more, the Eastern European nation will welcome the rest of the globe to its doorstep, bringing the biggest of the sport's fans to one location.
The World Cup has a habit of stirring the strongest of emotions within those in attendance, and while it might be more difficult to warm the hearts of those in the colds of Russia, the 2018 tournament will be no different.
Vuvuzela Revival?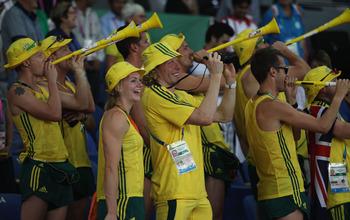 Michael Steele/Getty Images
One of the most iconic mementos from the 2010 World Cup is the musical instrument that brings about a Marmite reaction in those listening, meaning you either love it or hate it.
Nails on a chalkboard to some and cultural gold to others, it's plausible that the vuvuzela makes a return to the World Cup eight years after it emerged in South Africa.
Travelling Tribulations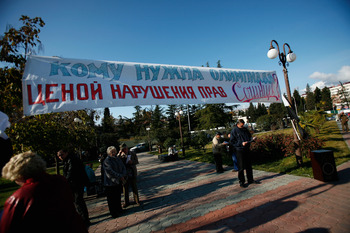 Harry Engels/Getty Images
It was recently announced that Russia would be using 11 cities to stage the 2018 World Cup matches, making for big misery if you're lucky enough to be in attendance.
Tournaments like the World Cup can be expensive occasions, and scurrying from location to location promises to be problematic for those looking to see matches in more than one city.
Sochi to St. Petersburg and Kaliningrad to Yekaterinburg would appear to be some of the longer trips, especially when you consider 2018 will be the largest World Cup ever.
One of the most controversial points that surrounded Russia being awarded the competition, modes of transport will need to be at their optimum in 2018 if Russia are to please their suitors.
Argentine Aspirations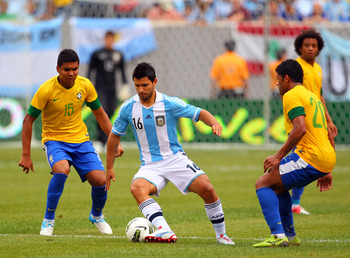 Rich Schultz/Getty Images
While their talent is often substantial, Argentina have failed to meet certain expectations in the last few FIFA World Cups, failing to make it past the quarterfinals stage since 1990.
However, the South American nation can look forward to 2018 and feel as if their side has a particularly good chance of winning the whole thing.
This is because of two specific things: the 2005 and 2007 editions of the Under-20 FIFA World Cup, both of which were won by Argentina.
Such achievements would point towards talents such as Lionel Messi, Sergio Romero, Sergio Aguero, Maxi Moralez, Pablo Zabaleta and others, who all featured greatly in one or both of those tournaments and will be close to their primes in six years.
Of course, there were others that contributed greatly in both tournaments, and the Argentine coaching staff could be treated to a raft of players hitting the best stages of their careers in 2018.
African All-Stars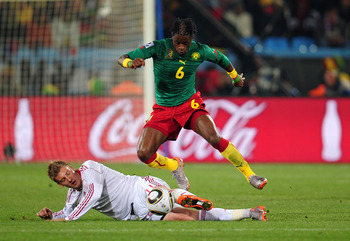 Clive Mason/Getty Images
Regardless of some fine attempts, Africa has yet to produce a World Cup-winning side or even see one of its nations make it to the semifinals of the competition.
The continent may not have yielded a great amount of international accolades, but some representatives are certainly emerging despite their financial and economical limitations.
The likes of Cameroon, Ivory Coast, Senegal, Ghana, Egypt and others are usual candidates for the World Cup when it comes around, and they will be striving to break that significant mould in the coming years.
Asian Emergence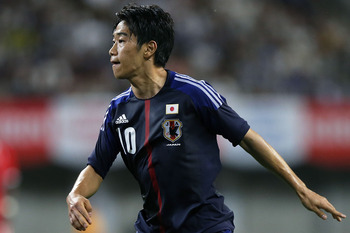 Kiyoshi Ota/Getty Images
Another continent not to have contributed much in terms of successful World Cup runs is Asia, whose only semifinal representatives were South Korea in 2002 when they jointly hosted that competition.
Japan's Under-23 side did well to beat Spain's batch of starlets in the 2012 London Olympics, and South Korea were no slouches in those Summer Games either. This tells us that a lot of players at the right ages may be ready to take the step up to the biggest stage of them all in six years' time.
As long as they can qualify, both sides may have a chance at shaking things up amongst the world's elite, making use of a talented generation.
Tiki-Taka Technicalities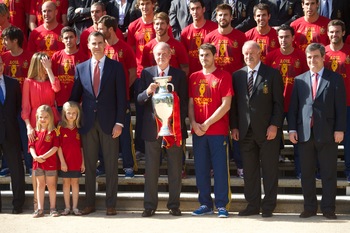 Pool/Getty Images
Current World Cup holders Spain have proven themselves as a dominant creature in the last six years or so, becoming the first nation to win three consecutive international tournaments after their Euro 2012 success.
That said, it will be a true test of their mettle to see if they have the longevity to thrive when certain figures retire.
As things stand, plenty of questions exist around how Spain will perform in 2018. Will Vicente del Bosque still be their manager? How will they cope when the ageing figures of Xavi Hernandez and Andres Iniesta retire?
Of course, these questions will only be answered with time, and six years can see an awful lot of change.
Three Lions Threat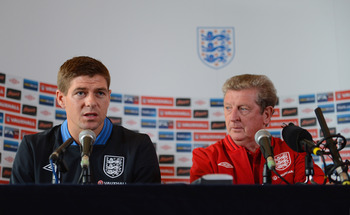 Michael Regan/Getty Images
Forever billed as potential winners by some media outlets yet ultimately failing in their attempts, England's journey to and during any World Cup always makes for interesting viewing.
Having made just the one semifinal appearance since their World Cup win of 1966, the Three Lions will hope that the Premier League can nurture some of their top talent in the next six years so that the new breed can challenge for silverware.
Jack Wilshere, Theo Walcott, Joe Hart, Phil Jones and more will assuredly be some of the youngsters having to shoulder the brunt of England's responsibilities.
Roy Hodgson currently leads the England side as manager, but performances in Rio 2014 and Paris 2016 will see if the veteran retains his position for Russia 2018.
Russia Residents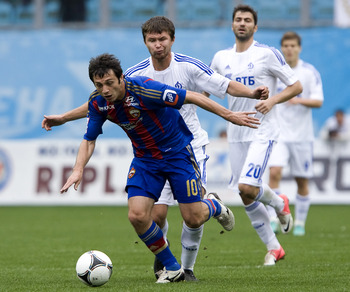 Dmitry Korotayev/Getty Images
One of the dark horses of Euro 2012, Russia can only hope to improve when they come to the world stage, and the chance for home advantage isn't something that happens too often.
While others may be used to similar temperatures, it's surely Russia that will be most familiar with the Russian weather, a significant factor in any team's efforts.
Alan Dzagoev is currently one of the nation's brightest prospects and will be close to his playing prime in 2018, although Russia can only hope more prodigies of the same calibre emerge.
Bavarian Brilliance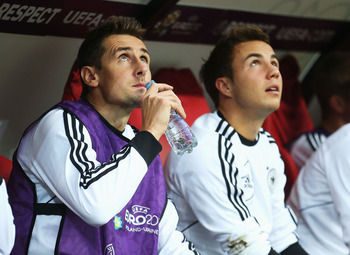 Joern Pollex/Getty Images
Prior to Euro 2012, Germany were being tipped as the most likely side to topple Spain from their mantle, if anyone were capable of doing so.
Teams as talented as Germany are a constant staple in competitions such as these, and Joachim Löw is fortunate to have a very talented group of young stars already making their first forays into international football.
Mario Götze, Marco Reus, André Schürrle, Mats Hummels and others are already featuring strongly amongst Germany's national side and will be at ideal ages in 2018.
As long as these starlets can maintain growth and development, expect to see Germany arise as a favourite once more in Russia 2018.
Samba Starlets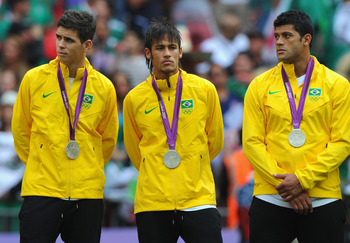 Michael Regan/Getty Images
One more side that will undoubtedly challenge for silverware is Brazil, who have acquired their fair share of World titles in the last 20 years.
While the 1990s and early 2000s may have been a period of great success for the South American nation, the good times could indeed be revived after a period away from the international trophy cabinet.
Neymar, Oscar, Leandro Damião, Hulk, Lucas Moura, Ganso, Marcelo, the Da Silva twins. As you can see, the list of Brazilian youngsters is already daunting, and it's simple to see any of these aforementioned prodigies fitting into a Brazil side in 2018.
Dutch Dominion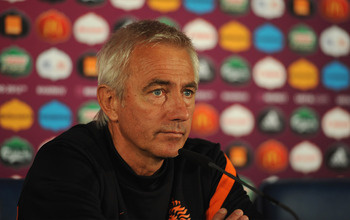 Handout/Getty Images
The country to have made it to the most World Cup finals without actually winning, the Netherlands have experienced one of the sorest pains in world football a demoralising three times.
Therefore, the Oranje will need to shrug off any past demons and can only hope to work off of 2010's final appearance in South Africa to go the whole way in Russia.
By the time 2018 is upon us, a number of Bert van Marwijk's current roster will have undoubtedly retired or be on their last legs, including Robin van Persie, Klaas-Jan Huntelaar and Wesley Sneijder.
With that in mind, though, the Eredivisie is a constant source of young talent, and players such as Ola John, Luuk de Jong, Jetro Willems, Luciano Narsingh and Alexander Büttner could all feature, as long as Holland qualify.
Messi Majesty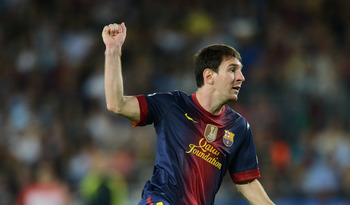 Jasper Juinen/Getty Images
Bound to be a component in any Argentine side that makes it to the 2018 World Cup is the man regularly referred to as the world's best, Lionel Messi.
Barcelona's bastion will be 30 years of age by the time countries convene in Russia in six years, giving whoever may be managing the side by then a particular reason to be hopeful of Argentina's chances.
Attacking talents such as Messi tend to have shorter shelf lives than their more defensive counterparts, meaning the 2018 World Cup could also be some of the final contributions he makes on the international stage.
Keep Reading