Chael Sonnen Out? Five UFC Retirements That Could (or Should) Happen in 2013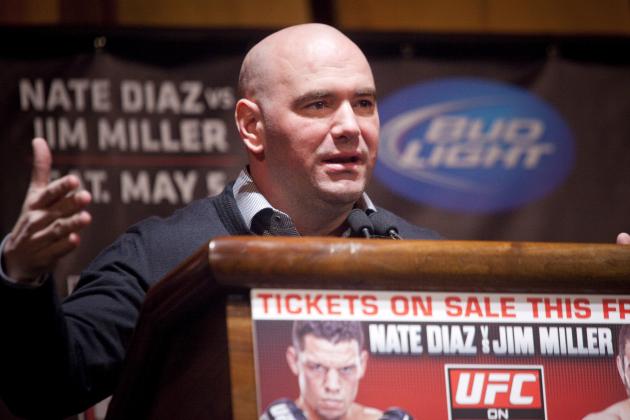 Michael Nagle/Getty Images

I've never been one to wish the end of a fighting career on anyone (there are plenty of shady promotions and freak injuries out there to do that for me), but as we approach our last few UFC cards of the year, you can't help but wonder who's in and who's out in the new year.
The following predictions are mostly speculation mixed with a little bit of hope (in a certain case, anyway) and absolutely no basis in fact.
For all we know, Tim Sylvia could be back after surviving the head kick from hell thanks to Arlovski, and Anderson Silva could retire his belt and pursue a lifelong passion for cheesemaking. Total. Speculation.
Begin Slideshow

»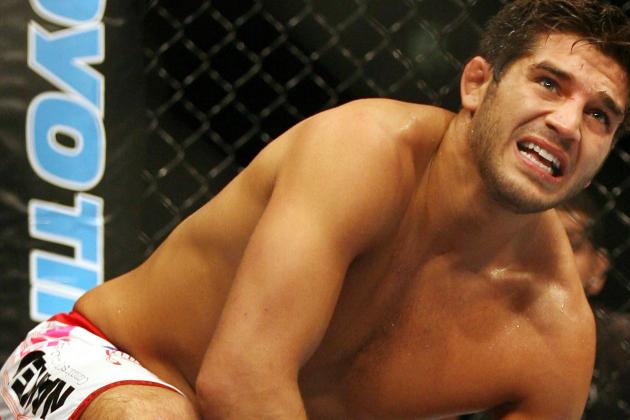 Tasos Katopodis/Getty Images

Record: 17-8
Age: 32
Years in UFC: 8
Cote's recent loss against Cung Le in UFC 148 may signal that the UFC's decision to release Cote in 2010 was the right one.
Never able to regain traction in the Octagon after losing to middleweight champ Anderson Silva back in 2008 at UFC 90 and injuring his knee, Cote has struggled since his 2009 return including losses to Alan Belcher and Tom Lawlor before his release.
When Rich Franklin was called up to face Wanderlei Silva in UFC 148 in June, the organization tapped Cote to face Franklin's original opponent, Cung Le.
The loss was a lackluster performance by Cote, and should he lose to Alessio Sakara in November at UFC 154, this may be the last we see of Patrick Cote in the Octagon. Again.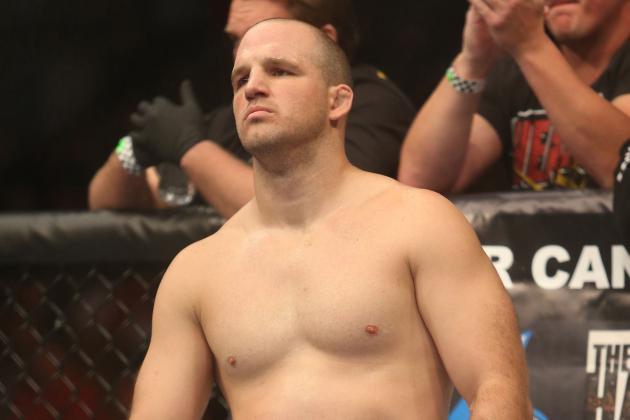 Tom Szczerbowski-US PRESSWIRE

Record: 15-4
Age: 35
Years in UFC: 6
When it comes to inspiration and being a role model for people overcoming huge odds, none shine brighter than Matt Hamill. Born deaf, he went on to earn All-American honors three times in his Division III wrestling career at Rochester Institute of Technology.
But when it comes to his UFC future in 2013 and beyond, Hamill's place in the organization is questionable. It's not that he can't win in the UFC, the question lies in the quality of opponents that Hamill can beat and whether he has enough left to put on entertaining and pay-per-view worthy performances.
Hamill retired in 2010 after losing to Quinton "Rampage" Jackson at UFC 130 and then to Alexander Gustafsson at UFC 133.
Not a year later, he's back and fighting one of the LEAST exciting bouts in a long time in his unanimous decision over Roger Hollett at UFC 152 this month.
It might be time for Hamill to return to retirement and open a gym of his own; there's still plenty of good he can do in the sport and a generation of younger fighters to inspire.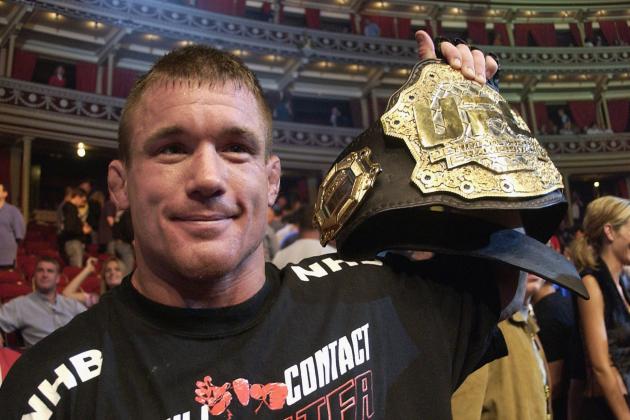 John Gichigi/Getty Images

Record: 45-9
Age: 38
Years in UFC: 13
Legend doesn't really begin to cover it when it comes to Hughes. Earning the most wins of all time in the UFC (18), Hughes was inducted into the UFC Hall of Fame in 2010.
He's been champion and coach (multiple times at both), and has had some of the most entertaining rivalries in the sport. But has the time come for Hughes to remove himself officially from the UFC roster of active fighters?
He's a member of the old guard, when fighters were tough and usually excelled at either boxing or wrestling (Hughes wrestled third in the nation at Lincoln College).
But it's a new era in the sport and his last two losses (to B.J. Penn in 2010 and a KO at the hands of Josh Koscheck in 2011) might make a case for officially hanging up the gloves and basking in the legacy he created for himself.
Maybe a final fight against rival and former champ Matt Serra? Send them both out with a bang and write the final chapter in a long, successful UFC career.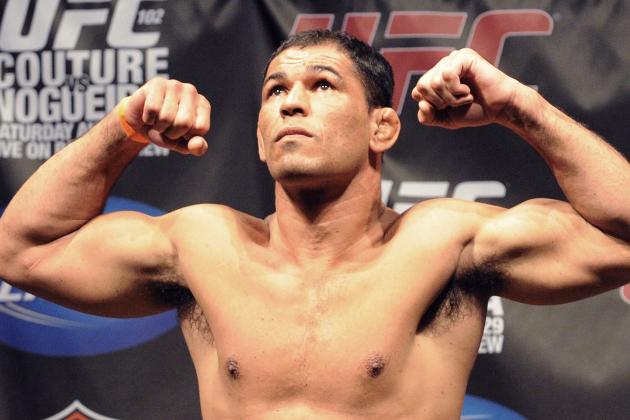 Jon Kopaloff/Getty Images

Record: 33-7-1 (1)
Age: 36
Years in UFC: 5
A Pride legend and a UFC interim belt holder at heavyweight, Big Nog has been fighting and achieving since a young age. Similar to Hughes, he's a generational fighter and facing a stacked heavyweight division full of fighters that have the one thing he seems to be lacking: a young body.
Nogueira has spent much of the past few years recovering: from two knee surgeries and from a broken arm inflicted on him by Frank Mir at UFC 140.
There's no doubt the man has the heart of a UFC fighter, but perhaps the time has come for him to transition into a role that came naturally to him on his season of The Ultimate Fighter in 2008: the role of coach.
If his protege Junior Dos Santos is any inclination, Big Nog has a knack for this coaching and mentoring thing.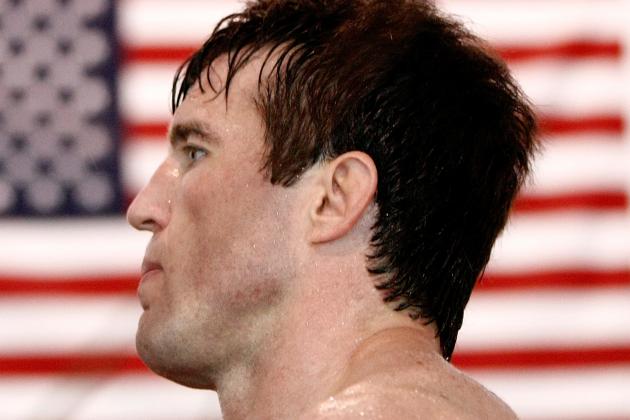 Jonathan Ferrey/Getty Images

Record: 27-12
Age: 35
Years in UFC: 7
I know, I know...this one's going to ruffle a few feathers. When it comes to Sonnen, there's usually no mixed feelings for UFC fans. You either love him and pray White gives him a third shot at Silva's belt, or you pray the man swallows a fork and finally shuts up.
For the record, I happen to fall firmly in the second camp and, hence, I've placed him first and foremost in my fantasy retirement picks.
The case for shelving Sonnen is very simple: while's he tough as nails and has a mouth as wide and foul as the Mississippi River, what is he hoping to achieve in the few years he's got left in the fight game?
He talks. A lot. He talks and talks and badgers and whines and calls names until enough people take notice and White figures the guy's good for business and he lands himself in the cage against the middleweight champ and loses. And then bellyaches and hollers and gets back in the cage and loses. Again.
He's talked a lot, fought some good fights, but when it comes down to achieving what he swears is his life's work, he can't quite get it done.
He's expected to abandon the 185-pound division and fight Forrest Griffin at UFC 155 in December and my outlook for him in this division is grim. It's stacked full of tough opponents and in my humble opinion, I just don't see Sonnen making much of an impact...leading me back to my original question:
What exactly is Sonnen hoping to accomplish with his final few years in the fight game?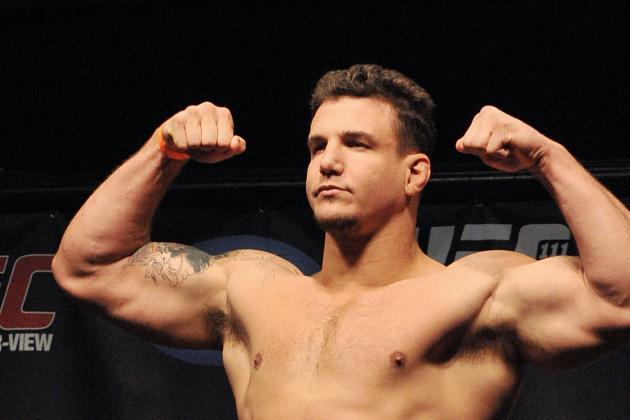 Jon Kopaloff/Getty Images

Frank Mir: Assuming he recovers from this month's injury that will keep him out of November's fight against Strikeforce Grand Prix winner Daniel Cormier, if this sabbatical to Strikeforce isn't wildly successful, we may see a quiet end to Mir's 16-6 career.
Jake Shields: Bottom line, Shields is proving a boring fighter in the UFC. Despite wins against Ed Herman and Yoshhiro Akiyama in his last two outings, he lacks a certain spark that means longevity in this promotion. If the coming months don't produce some fireworks for Shields, he might consider retirement or smaller promotions to rekindle his fire.