Looking Back: Remembering WCW's Final 10 Pay-Per-View Events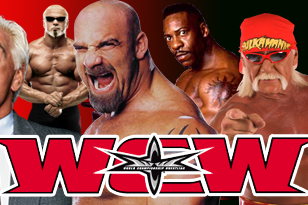 via wrestlingforum.com
It still is crazy to me that it has been over 10 years since WCW existed. Sometimes I even catch myself flicking the TV over to TNT at 8 p.m. just to relive the days of Nitro. But if you were like me, most the time you kept it there until 9 p.m. when Raw came on.
The last year was a very forgettable one for WCW, as we basically watched a dying television show do anything and everything to increase their ratings. It was to no avail, though, because in March 2001, we all were witness to the purchase of WCW by WWE.
Fans of WWE aren't too pleased with the product right now and understandably so, seeing that the WWE continues their transition toward aiming professional wrestling at children, which hurts as an adult fan.
I'm still enjoying the product, though, which I couldn't say for the last year of WCW. So for fans who are down and out on WWE, let's take a nice stroll down memory lane and refresh your memory on what, "bad booking" really looks like with a recap of the last 10 pay-per-views in WCW history.
Begin Slideshow

»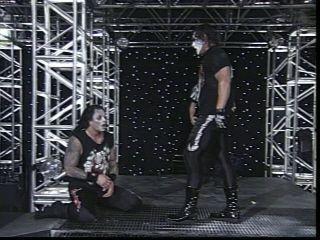 via myspace.com
The first pay-per-view on the list is the Great American Bash that went down in Baltimore.
Let's check out the highlights of the event:
Three very rare matches were featured during the undercard, including a Boot Camp match between G.I. Bro (Booker T) and Shawn Stasiak, an Ambulance match between Mike Awesome and Diamond Dallas Page and a Best of Five Tables match between The Wall and Shane Douglas. Booker T, Awesome and Douglas all walked away with wins.
Both Hulk Hogan and Ric Flair were in retirement matches, but both picked up victories. Ric Flair defeated his son, David Flair, making him submit to the Figure Four. Hogan defeated Billy Kidman in a match that boosted Kidman as a top-tier star in WCW. Nonetheless, Hogan picked up the win after hitting Kidman with brass knuckles.
Vampiro and Sting were involved in a major feud, which resulted in facing off in a Human Torch match in which Vampiro set Sting on fire to earn the win.
Jeff Jarrett defeated Kevin Nash to retain the World Heavyweight Championship in a match that had seen WCW's top babyface, Goldberg, turn heel and join the New Blood. Many believe it was the WCW's attempt to recreate the Hogan heel turn of '96, but it was to no avail.
Bash at the Beach took place live from Daytona Beach, Fla., and it featured one of the most famous "incidents" in WCW history. Here are the highlights:
Ms. Hancock (Stacy Keibler) took on Daffney in a Wedding Gown match. Highlights really just include looking at Ms. Hancock.
Sting returned and put Vampiro in a coffin.
Goldberg defeated Kevin Nash, which, per the stipulation of the match, ended the WCW career of Scott Hall.
The WCW World Championship was on the line between Jeff Jarrett and Booker T, and the two put on one of their best matches. Jarrett and Booker had great chemistry during the final year of WCW, and this was a great example.
Booker T defeated Jarrett to become the new World Champion, but unfortunately, it was on one of the worst WCW pay-per-views of all time.
Vince Russo made this event memorable. Russo cut one of the craziest shoot promos of all time. Check out the video if you've never seen it before. It'll blow your mind.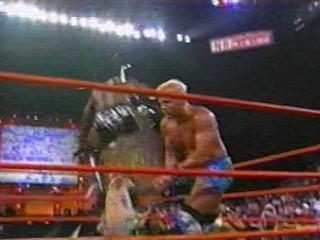 via ddtdigest.com
New Blood Rising was the beginning of horrible WCW pay-per-view names, as they began to move away from old PPV names. Here are the highlights of New Blood Rising live from Vancouver:
The card was kicked off by a Ladder match between 3 Count with Tank Abbott against the Jung Dragons. A few impressive spots by Shane Helms and a little humor with Abbott in general being a member of 3 Count. Oh yeah...hanging above the ring wasn't the titles—it was a recording contract and 3 Count's golden record. Oh, WCW...
How about a Judy Bagwell on a Forklift match? Buff Bagwell's mom on the line between Buff and Kanyon. Bagwell won his mom back, if anyone was worried.
Strap match between Kidman and Shane Douglas with Torrie Wilson. Kidman was my favorite dude to watch in WCW during this time. So much potential. With the right booking, he could have been very over as a World Champion. Anyways, Kidman picked up the win and we got to see Torrie Wilson, so it was a successful match.
Mud Pit Rip off the Clothes match. Yeah, if the storylines were going to suck, they might as well have featured as many half-naked chicks as possible.
Kevin Nash, Goldberg and Scott Steiner in a triple threat match that really was like a one-on-one match between Nash and Steiner with interference by Goldberg. Goldberg came out, attacked both men and left while yelling some bad words to Vince Russo. Nash, appearing like he was on his last legs, picked up the win.
Booker T and Jarrett would face off in yet another great main event, but the troubling matches before were what continued to keep killing the crowd. Come the main event at WCW pay-per-views, the good fans were gone and the drunk fans were cheering for The Rock. Booker T picked up the win to retain the championship. At least they let Booker have a nice little run.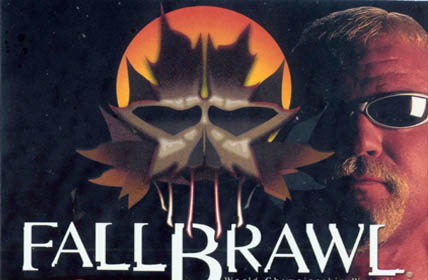 via starttimes.com
Coming off the heels of back-to-back horrible events, WCW presented us with Fall Brawl live from Buffalo, N.Y., and it wasn't that bad. Here is a look at some of the night's highlights:
Instead of going match by match, let's just say the show wasn't totally horrible mainly due to the great showings by some of the up-and-comers on the WCW roster, including Elix Skipper, Cpl. Cajun (Lash Leroux), Lt. Loco (Chavo Guerrero) and 3 Count.
These guys, along with a few others, wrestled on the show's undercard and were very entertaining. This fact alone led to the fans being very alive by the time we got to some of the main features.
Jim Duggan turning heel was WCW's attempt to recreate the feeling when Sgt. Slaughter turned heel on America back in the day. It was also very obvious and not very good in general.
WCW gimmick matches make WWE's gimmick pay-per-views look like the greatest thing since John Cena's heel turn (oh, wait). Seriously, I'll never complain about the WWE gimmicks ever again when I consider the WWE could have a new PPV called Scaffold and feature just Scaffold matches.
Scott Steiner against Goldberg was actually one of the better matches on the card that nobody had seen coming considering Steiner had legally gone crazy and Goldberg was just...well, Goldberg. Both men did their part and put on a great showing, which resulted in Steiner defeating an unconscious Goldberg.
Booker T defeated Kevin Nash in a pretty ugly cage match. Nonetheless, I was sure Booker would lose the championship to Nash considering Booker T still wasn't a major superstar. It was nice to see Russo allow Booker T to continue his title reign.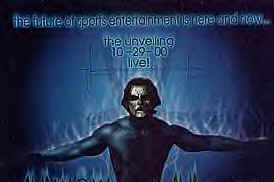 via prowrestling.wikia.com
After WCW showed it could actually book decent pay-per-views, they returned to their old ways with Halloween Havoc live from Las Vegas, Nev. Let's check out the highlights:
The opening Triple Threat Tag Team match would've been pretty good if it would've just been the Natural Born Thrillers vs. the Filthy Animals, but the Boogie Knights were involved as well. The Thrillers really struck me as a team that would go down to be one of the best teams for years to come, but yeah, didn't happen. They did retain the titles, though.
Any match with David Flair isn't going to be good, but his First Blood match against Buff Bagwell wasn't terrible. It wasn't great, though.
Professional wrestling and kickboxing just doesn't mix. Especially when it's between Mike Sanders and Ernest Miller and when the rules are just not kickboxing rules.
The Jeff Jarrett vs. Sting match was pretty good, until four other Stings interfered, causing me to become terribly confused and irritated. Jarrett won the match and continued his ride to the becoming the top heel in WCW.
Disqualification in a World Championship match is never good. That is what happened between Booker T and Scott Steiner.
What's worse than a World Championship disqualification? Your top championship not main-eventing a pay-per-view. Goldberg in the main event is fine, but against Kronik? A two-minute handicap squash match against the former tag team champions? People still say they wish WCW was still around, don't they?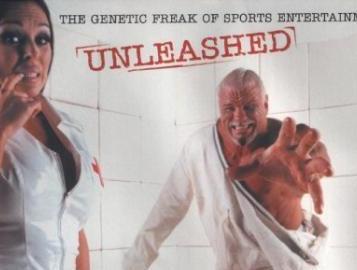 via semcatch1.chez.com
Mayhem rolled around in November live from Milwaukee, Wisc., as WCW continued to build for next month's Starrcade pay-per-view. Here are the highlights from yet another rough outing:
Some superstars should never event attempt a promo and just stick to using their in-ring ability. Yes, I am talking to you, Evan Karagias.
3 Count vs. the Jung Dragons vs. the team of Karagias and Jamie Knoble (WCW loves Triple Threat Tag Team matches, right?) was a pretty good match. A bunch of nice spots and good ending with 3 Count getting the W. Liked it, but this was the type of match that should have been on Nitro, not a pay-per-view.
Mancow defeated Jimmy Hart in a match that nobody should have ever had to watch. Thank God it was only a little over a minute.
The Insiders (Kevin Nash and DDP) defeated The Perfect Event, but I don't remember much of the match because I only remember fans cheering the entire match, "We want Hall!"
Goldberg defeated Lex Luger in a match that showed exactly why Luger should hang his boots up.
The main event was between Booker T and Scott Steiner for the World Championship. I never understood why WCW always only had a few minutes left at the start of their main events? Book less matches! Booker T and Steiner put on a pretty good match that turned this card from downright horrible to pretty bad.
Then, Steiner locked in the Recliner and Booker passed out (see what I did there?). Therefore, Scott Steiner became your new WCW World Champion. The entire show kind of just felt like an episode of Nitro.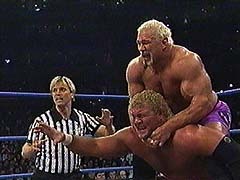 via slam.canoe.ca
WCW billed it as unedited, unpredictable and unreal, but in fact, it was the opposite of all three of those. But the show, all in all, wasn't bad. A lot of guys did a lot that night to make this PPV a major-event feel, and it worked to a degree. Starrcade was live from Washington, D.C., and here are some highlights of the event:
The opening match was a Ladder match between 3 Count, the Jung Dragons and the team of Jamie Noble and Evan Karagias. The rivalry didn't make a lot of sense, but the six could definitely kick off a show. Their constant and crazy spots made this the "must watch" match on the card and had the fans on their feet and fired up early.
The Cat and Lance Storm surprisingly put on a nice match in which Storm won. The crowd was still pretty hyped up, but that momentum would be killed by the following Terry Funk vs. Crowbar Hardcore Championship match.
WCW was a pretty big fan of Ambulance matches as long as Mike Awesome was in them. He picked up another Ambulance match victory. He might be undefeated in them, but I'm too lazy to look.
Jeff Jarrett and the Harris Brothers up against the Filthy Animals in a Bunkhouse Street Fight was actually decently entertaining. Jarrett pinned Kidman for the win.
Insiders vs. the Perfect Event and Goldberg vs. Lex Luger? But I just did the Mayhem slide?
Even in main events that weren't great with Booker T, they were never boring. The World Championship match between Scott Steiner and Sid Vicious was pretty boring, except for the referee, Charles Robinson.
We had it all in this match: a run-in, a referee bump, a weapon shot and the run-in guy hit the wrong person for a near fall, all in classic WCW fashion. In the end, Steiner locked in his signature submission and Vicious fell asleep. Steiner remained the World Champion.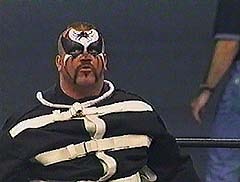 via slam.canoe.ca
"Not sure we should name our pay-per-view cards something that signifies sin," said a WCW employee, and next thing you know, WCW Sin is coming to you live from Indianapolis. Here are the highlights from a pretty good outing by WCW:
The first three matches on the card were very good, as we first were treated to Chavo Guerrero defeating Shane Helms to retain the Cruiserweight Championship.
Following that, a surprisingly entertaining matchup between Reno and Big Vito took shape with Reno picking up the win.
The next match was a tag team contest between the Jung Dragons and the team of Noble and Karagias that was basically just full of spots, but that's entertaining.
Penalty Box match between Team Canada and the Filthy Animals made absolutely no sense and to this day, I still don't know what the rules were.
Good hardcore match between Meng, Terry Funk and Crowbar. A lot of guys on the undercard were working hard to maybe get a contract with WWE if WCW were to shut down.
Insiders vs. the Natural Born Thrillers was fairly entertaining until the ending, which is the case for the majority of main-card WCW matches.
Goldberg teamed with DeWayne Bruce, who was his coach at the Power Plant, against Totally Buffed with Goldberg's career on the line. After some horrible wrestling, the match came to an end, as did the WCW career of Goldberg. Odd booking.
Scott Steiner defended the World Championship against Sid Vicious, Jeff Jarrett and a mystery man. The mystery man turned out to be Road Warrior Animal, to the shock and whatevers of the WCW crowd.
Everyone remembers this match for one reason, and it was Sid Vicious' attempt to improve his move set by attempting a big boot from the top rope. He shouldn't have tried it. Vicious' leg snapped on impact in horrific fashion. If you're sick, go YouTube it.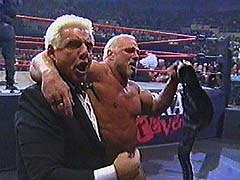 via slam.canoe.ca
The WCW's second-to-last show was SuperBrawl Revenge live from Nashville, Tenn. The Nashville crowd was hot all night long and was definitely one of the best crowds in the final year of WCW. Here are some highlights of the event:
The Crusierweight six-man match was pretty entertaining, and it was great to see them get a nice amount of pay-per-view time. The match was won by Shane Helms.
Sean O'Haire and Chuck Palumbo vs. Mark Jindrak and Shawn Stasiak made me feel like I was watching the future of wrestling right before my eyes. Crazy that none of the four men ever made anything of their professional wrestling careers.
Match of the night definitely went to Chavo Guerrero and Rey Mysterio, who put on a classic Crusierweight matchup. Chavo picked up the win and looked like a star in the making. Quite possibly his best performance in the WCW.
A non-wrestling fan could watch one match of Totally Buffed and one match of Kronik and know that booking them in a storyline is a terrible idea. Four terrible workers made for one horrible match.
Diamond Dallas Page wrestled two times on the card: once against Chris Kanyon, and then against Jeff Jarrett. Would you ever have guessed Kanyon would win, then DDP would win?
If something crazy would have happened and the pay-per-view ended here, it would've been a good card. Didn't happen. So, we got the main event between World Champion Scott Steiner and Kevin Nash in a Falls Count Anywhere 2-out-of-3 Falls Retirement World Championship match.
Longest match stipulation in professional wrestling history? Maybe.
Just to sum it up—a really bad match with an even worse ending. In typical WCW fashion, Steiner retained his championship and retired Kevin Nash.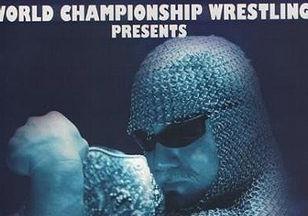 via wikipedia.com
The final WCW pay-per-view was named Greed, and it was held in Jacksonville, Fla. just eight days before the final edition of WCW Nitro. Here are the highlights from the final show:
The Tag Team match between Elix Skipper and Kid Romeo against Rey Mysterio and Billy Kidman was pretty impressive. Surprised all four men didn't get WWE contract offers.
Chavo Guerrero took on Shane Helms once again for the Cruiserweight Championship, but their last match was much better. The two took turns taking spots and Helms ended up becoming the new champion.
Booker T became United States Champion by defeating Rick Steiner. Booker was being built up as the main star of WCW as they were about to close the doors. He would end up becoming World Champion on the final episode of Nitro.
The WCW tried to do some sort of NWA angle with the addition of a couple guys with the Tag Team match between Dusty and Dustin Rhodes against Ric Flair and Jeff Jarrett. It didn't work, and fans weren't really interested in the matchup. The Rhodes family got the win.
The main event put together Scott Steiner and Diamond Dallas Page for the World Championship. DDP made the match pretty entertaining, as he rarely had a bad match.
Steiner would pick up the win and remain champion, as he remained the top heel as WCW shut down. Steiner would be a team player, though, and drop the championship to Booker T eight days later on the final Nitro.
The show wasn't as bad as some of the previous ones, but it still wasn't that great. It was sad to see WCW go, but as you read each slide, I'm sure it's clear it was a foregone conclusion. To me, WCW will always be known for the things they accomplished in the '90s, so hopefully fans can forget what a bad year the final one was.
Check out Wrestling Opinion on Facebook for all your breaking wrestling news and analysis.