College Basketball Recruiting: Best Recruit Names from the 2013 Class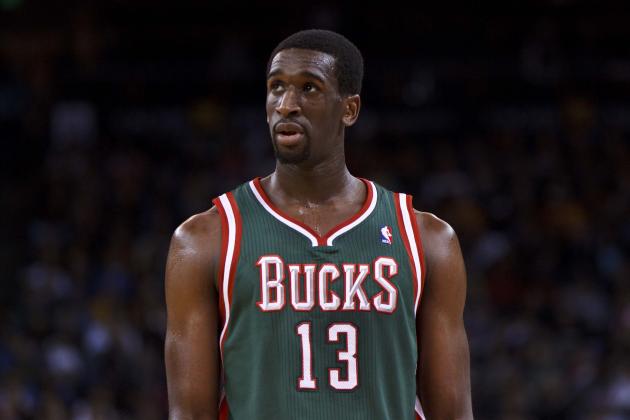 Jason O. Watson-US PRESSWIRE

When scaling ESPN's Top 100 recruits in 2013, one can't help but notice that there are quite a few "different" and "original" names on the list.
There are two Jabaris, a Bronson, a Shaquille minus the "s" and "h" and a Steve.
Steve? Who names their kid Steve in 2012?
These '90s babies continue to come into college basketball with the funkiest of funky names and as much as Bob Knight may hate it, I'm a fan.
I would assume it was their parents' intent to have their children be different, and the best way they could do that was by adding extra letters, and sometimes removing them.
Though most of them just seem like bad Chris Berman mispronunciations, these names are becoming a type of art and for that we thank the parents of today's aspiring athletes and challenge them to continue to outdo themselves.
So without further ado, here are the six award winners for the "Ekpe Udoh Best Name Awards" for the upcoming 2013 class.
Begin Slideshow

»
The days of having an actual acronym as a name are gone. Now it's only cool to take an acronym that you like and spell it out completely.
B.J.?
That's so 1980.
BeeJay; now that's 2012.
And of course there is that other thing about his name...but we wont get into that.
BeeJay Anya is a 6'9", 275-pound, undeclared behemoth out of Gaithersburg, Md. If you watched the video attached to this slide, you will see that he's an athletic freak as much as he is a space eater. He's got offers from almost every quality basketball program, but has only taken official visits to Indiana, North Carolina State, Louisville, Pitt and Ohio State.
Do you think his dad wanted him to become a "Semi" truck driver? Do you think his favorite punctuation mark is the "Semi"colon? When he sees a half-glass of milk, do you think he thinks it's "Semi" full? Do you think his haircut for the high top fade is "Semi" expensive?
Want me to stop?
Fine.
I'm not actually sure if Semi Ojeleye's first name is pronounced "Sem-i" or "Sem-e", but regardless, it's spelled like the truck so I'm rolling with it. In a world where kids are named after cars like Bentley, Aston, Audi and Caprice, Semi seems legit and quite possibly the coolest of them all.
Let's hope he names his kid Mac.
Is it just me, or does this Oak Hill senior's name sound like the name for the next English thief starring in Dunston Checks In 2?
(In a bad Euro accent) "My name is Sindaaaaaarius Thornwell, and I am checking into room 202 right next to Madam Stevenson's luxury suite."
You know it's true.
But that's not all; this name is a twofer.
Thornwell also may make the short list of next great humans whose name begins with "Sin".
Sinbad the Sailor, Sinbad the entertainer and Sindarius the basketball player.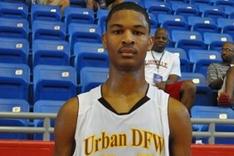 When I first read this name, I thought, "Hmmm, that's an odd way to spell caviar!".
Then I realized his family added an extra "R", just to make it their own. Either way, the 6'9" center from Texas is going to be living those "caviar dreams" soon enough.
Though he's still undeclared, Shepherd is deciding between Kansas, Texas, Texas A&M, Oklahoma and TCU.
Good luck to Karviar, though I still wish your parents didn't decide to add that extra letter into your name at the last minute. I could have had so many more jokes if you were in fact "Kaviar", not "Karviar".
That is unless the "r" is silent, in which case, mind blown!
I'm not going to even lie, this kid has swagger. I mean he is the "YAYAREASFINEST" after all.
I'm not quite sure what that really means, but I love him for being that (it must be hard being the finest representative out of an entire area), and I can't wait to buy a replica of that t-shirt and roll around Plainfield, Ill. in it.
With that said, there is something I am taking issue with.
It's not with Dakarai himself, but his parents.
Mr. and Mrs. Allen, is your son named after an alcoholic beverage?
Wait, no. Let me rephrase that. Is your son named after an alcoholic beverage that is widely regarded as a girly drink?
Is he named after the one, the only, strawberry daiquiri?
There are so many questions here:
Was that his mothers favorite drink? Maybe his dad loved a smooth strawberry daiquiri after a long days work. I mean, they are from Sacramento. It only makes sense that when it's time for happy hour, Mr. and Mrs. Allen go to their local beach bar and have a few sips of that tropical delicacy. Was this what Mrs. Allen got a little too tipsy off of the night she conceived young Dakarai? And why Dakarai? Is that the snobby way to say daquiri?
Bartender asks, "Excuse me ma'am, can I bring you beer? Maybe a shot?"
"No, but I would love a Dak-a-rai."
Somebody answer me!