UFC on Fuel TV 5 Results: Questions Answered and Lessons Learned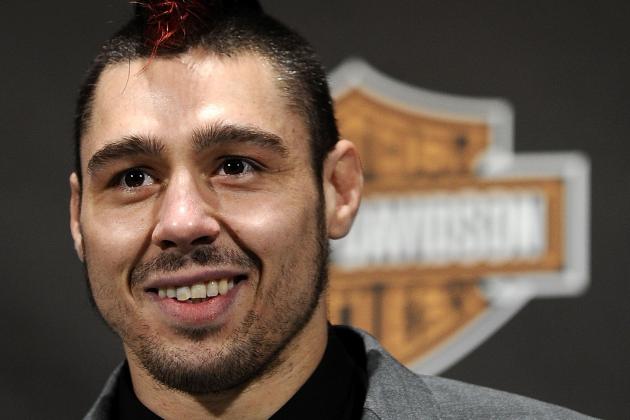 Jeff Zelevansky/Getty Images

The UFC's fifth foray onto the Fuel network is over. Stefan Struve has crushed Stipe Miocic, and British slugger Dan Hardy defeated TUF veteran Amir Sadollah.
The event seems like it's one that can easily be written as a "filler" in the history of MMA, seeing as it was one that took place on Fuel, as well as a British card stuffed with perceived "lesser" fighters.
This is false.
UFC on Fuel TV 5 taught lessons and answered questions about key fighters and greater principles about MMA.
What are the specifics? Read and find out.
Begin Slideshow

»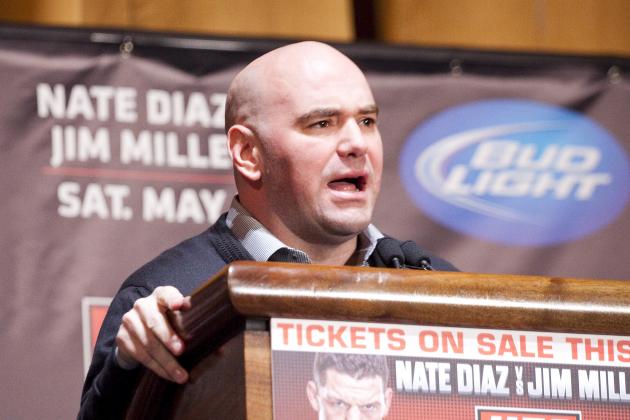 Michael Nagle/Getty Images

If you're a big twitter fan, you'd notice the confusion on the social network originating over the unusual start time for the event.
This was due to the fact that the event was being broadcast live from the UK rather than on tape delay.
However, it was also partially due to the UFC not making sure fans knew when the event (both the Facebook prelims and the main card) was on. Furthermore, there was confusion over whether the preliminary bouts started at 1:30 or 1:45 p.m. EST.
In the future, it would be in the UFC's best interest to get the message out about a different start time early and often to avoid such confusion.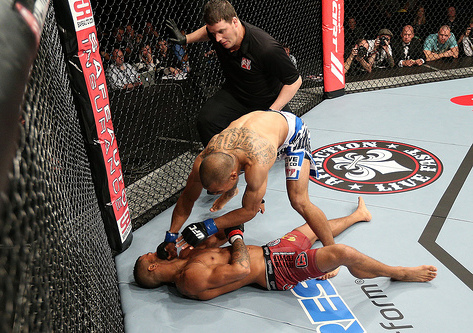 (Photo by Josh Hedges/Zuffa LLC/Zuffa LLC via Getty Images)
Robbie Peralta smashed British slugger Jason Young in the event's opening fight. He is now on a nine-fight winning streak, not counting his no contest against Mackens Semerzier.
Some pundits and fans might say this elevates Peralta into contender status, but that's going too far.
While Peralta has looked great in his recent wins, those wins were over lesser competition. His stiffest test so far was Semerzier who was arguably winning the fight until Peralta landed an accidental headbutt which was then ruled a TKO, but was later overturned to a no contest.
Before the Peralta hype train can leave the station with a full head of steam, he needs to prove himself against a tougher opponent.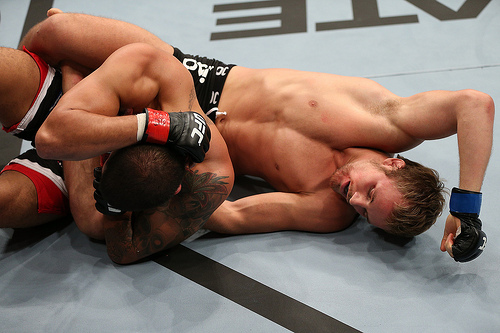 (Photo by Josh Hedges/Zuffa LLC/Zuffa LLC via Getty Images)
Gunnar Nelson is just another "next big thing" in a long list of would-be "next big things."
Fortunately for him, he actually lived up to the hype at UFC on Fuel TV 5 by submitting DaMarques Johnson in the first round.
But let's be real: Nelson beat a depleted, journeyman-level fighter who just got knocked out last month.
Like Peralta, don't jump aboard the hype train until he beats somebody better.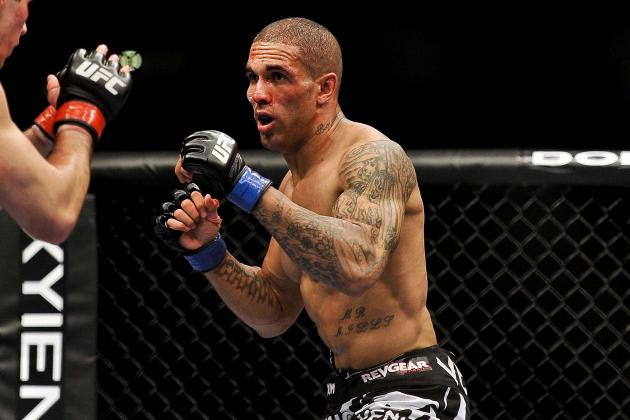 Paul Abell-US PRESSWIRE

Che Mills displayed precision striking and improved takedowns in his fight against Duane Ludwig.
Unfortunately, the fight was cut short due to a knee injury suffered by Ludwig, so we didn't get to say just what Mills was capable of.
Could he have rebounded the loss to Rory MacDonald in great form? Technically, he did rebound since the fight was ruled a TKO in his favor, but winning that way doesn't really show much.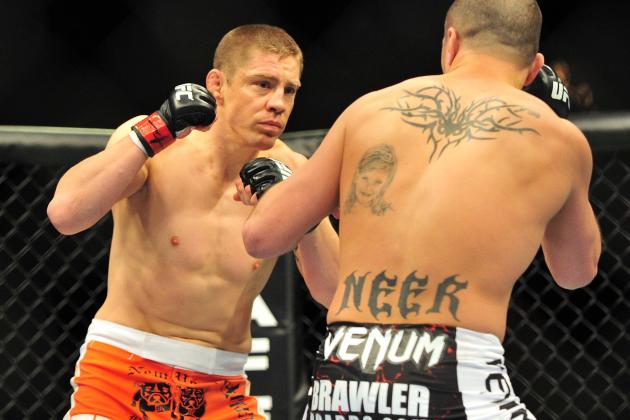 Don McPeak-US PRESSWIRE

The 34-year-old Duane Ludwig is the veteran of 51 kickboxing bouts and 35 MMA fights.
At such an age, and with such mileage, his sudden knee injury that ended his fight against Che Mills was his body screaming out in protest against the continuation of his MMA career.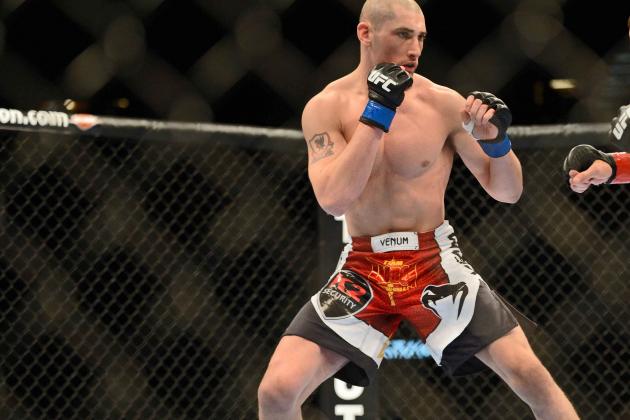 Ron Chenoy-US PRESSWIRE

Tom "Kong" Watson was the darling of hardcore MMA fans and media members, especially those in the UK.
His UFC debut was expected to be a celebratory trouncing of Brad Tavares. This was not to be.
Watson was systematically out-struck and out-grappled by Tavares en route to a split-decision victory (although a split decision was generous).
Paul Sass, too, disappointed all those who were passengers aboard his hype train. He was supposed to pull off yet another slick submission against Matt Wiman, but Sass himself wound up being the one who was forced to tap out.
Like I've said before, MMA fans and pundits need to stop hyping fighters. Watson is just another example of a guy who was so hyped up by the time he entered the UFC that he couldn't possibly live up to it.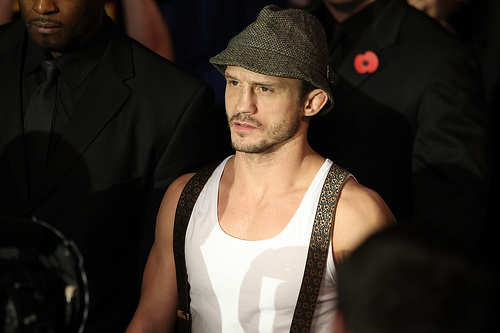 (Photo by Josh Hedges/Zuffa LLC/Zuffa LLC via Getty Images)
Brad Pickett possesses one thing that many lighter weight fighters don't—knockout power. He put Yves Jabouin lights out in spectacular fashion.
Furthermore, Pickett is a well-rounded fighter. He has 10 submission victories, in addition to his seven knockout wins.
Given these impressive talents, Pickett can become a force at bantamweight, if he stays focused and healthy.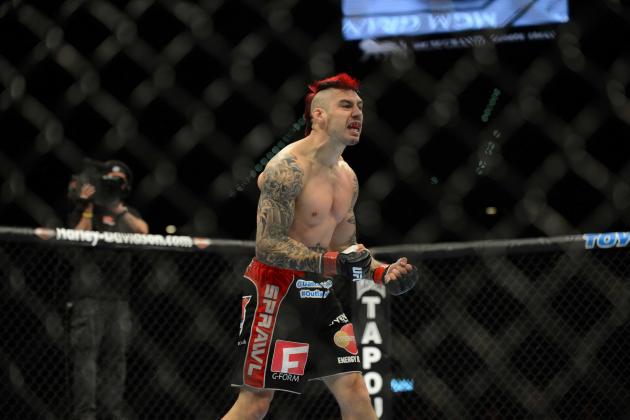 Ron Chenoy-US PRESSWIRE

Dan Hardy defeated Amir Sadollah via unanimous decision.
It wasn't the greatest looking fight, and Hardy doesn't deserve the mountains of praise he's getting from the fans on the twitterverse and from the media, but he does deserve at least a little praise for finding a way to win and to expand his horizons as a mixed martial artist, rather than just a glorified kickboxer.
As Bleacher Report's own Trent Reinsmith said, "Hardy's wrestling is a work in progress, but at least it is in progress."
Sadollah, on the other hand, looked demotivated and deflated. He's now 1-2 in his last three with the lone win being an ugly split-decision win over the unremarkable Jorge Lopez. The 32-year-old Sadollah has seemed to have lost a step either physically or mentally.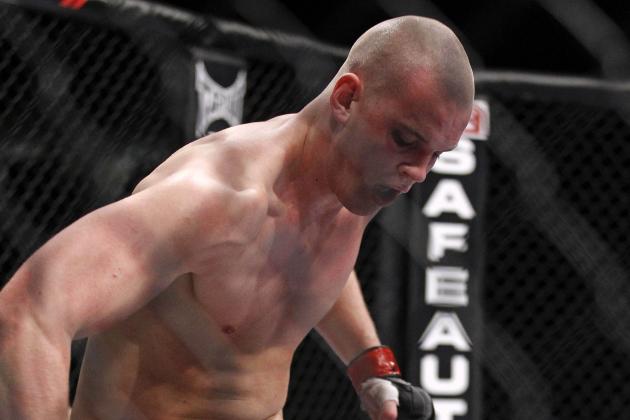 Matt Ryerson-US PRESSWIRE

Stefan Struve has taken criticism in the past for not using his reach and for being weak-chinned.
Against Stipe Miocic, he put some of that criticism to rest. He weathered the Miocic storm and, while he still didn't use his reach to optimal effect, he won the fight with an impressive TKO.
Miocic, for all the talk about him being a top prospect, isn't worthy of such acclaim. He was 9-0 before tonight, but all of those wins were over dubious competition.