Penn State vs. Illinois: Grading the Illini's New Uniforms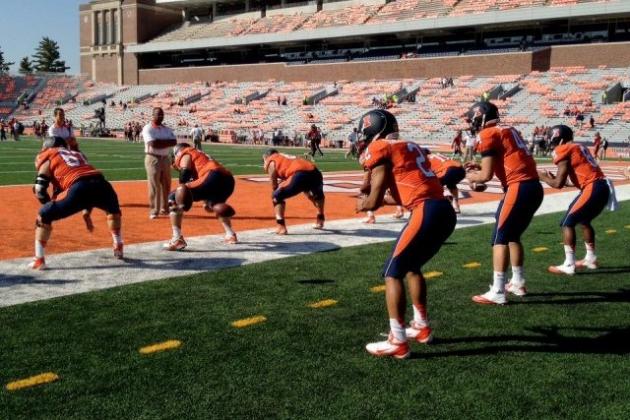 Photo Credit: BTN.com
When you lose to teams like Louisiana Tech, you become desperate to turn your program around.
The Illinois Fighting Illini have pulled out all the stops to get this team on track, which includes wearing new uniforms for the Week 5 matchup against the Penn State Nittany Lions.
Illinois has struggled through the first month of the season on both sides of the ball, and it hopes that a change of apparel will get these players motivated.
The new look will draw mixed reactions throughout the college football world, but let's break these new uniforms down.
Begin Slideshow

»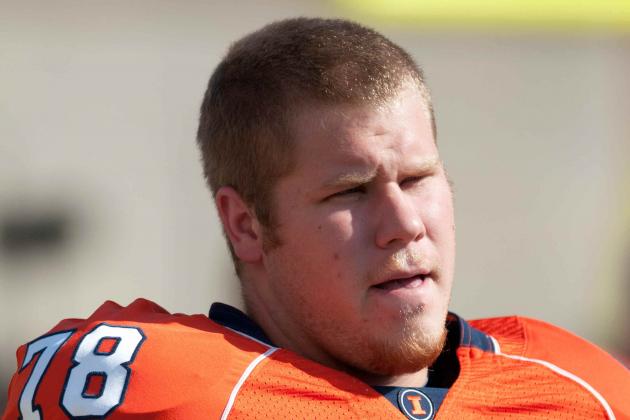 Bradley Leeb-US PRESSWIRE

Really nothing to complain about when it comes to the orange jersey, as it is your typical look that you are used to seeing on Saturdays.
The only problem Illini fans may have is the fact that the pants don't match the look of the jersey.
Overall, at least you can say the program decided to stay with traditional colors, which is more than we can say about other schools.
Grade: B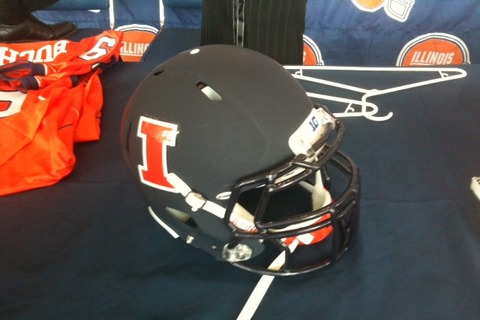 Photo Credit: BTN.com
What was wrong with "Illinois" across the helmet?
I think the orange helmets are a much better look, and the "I" looks quite dull.
The helmet overall has a cheap feel to it, which is really a shame considering the older look was one of the better helmets in the conference.
Grade: D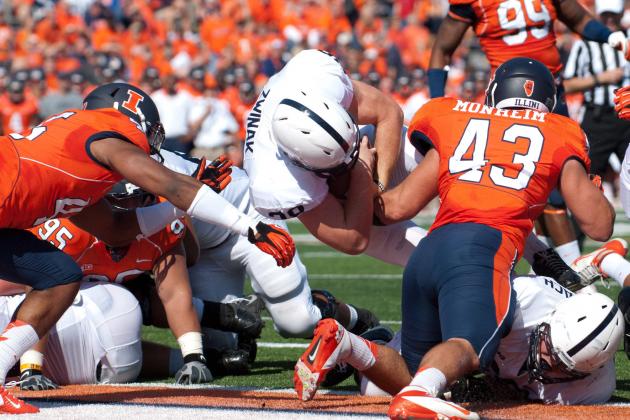 Bradley Leeb-US PRESSWIRE

Does tradition even matter in college football anymore?
These days, we are used to seeing college football teams change uniforms every single week, and many of them include colors or designs that have absolutely nothing to do with the school.
Depending on how you look at the players, the orange may appear red, which would surely fire up any Fighting Illini fan.
But other than the weird helmets, the overall tradition of the uniform was kept intact and shouldn't upset many traditional college football fans.
Grade: C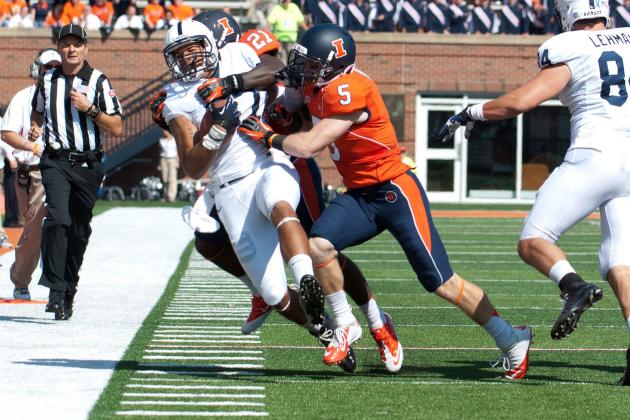 Bradley Leeb-US PRESSWIRE

When you tune in to watch the game, it may take you a while to notice that it's actually Illinois playing against Penn State.
After seeing the traditional orange and blue with the orange helmets every Saturday, this may take some getting used to.
The wow factor is higher than usual, but I'm still not sure if that is a good or bad thing.
Grade: B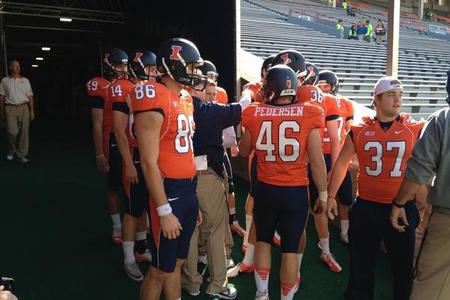 Photo Credit: https://twitter.com/IlliniFootball
I didn't know Oklahoma State was playing Penn State this year.
Seriously, though, I'm really not a fan of these uniforms, but I rarely get excited over any of the new looks teams are releasing these days.
Oregon should be one of the few schools that is allowed to change uniforms simply because it can't go wrong with those wacky colors.
The color combination is just a weird look overall and may have been easier to swallow if the pants were white instead.
While most uniforms these days are absolutely painful to look at, Illinois could have done much worse with the change.
Grade: C