10 Women Who Can Shake Up the WWE Divas Division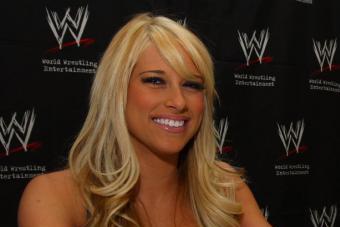 Image courtesy of wwe.com
With the news last week that Kelly Kelly is no longer a part of WWE, you'd be forgiven for thinking that the division is in meltdown.
Over the last 18 months or so, Michelle McCool, Kharma, The Bella Twins and now Kelly Kelly have all parted ways with WWE for a variety of different reasons.
If rumours can be believed, nodq.com (among other wrestling websites) have reported via F4Wonline.com that Beth Phoenix is also on her way out of the promotion because she's frustrated at the current state of the division and the way that it's treated by management.
It's understandable that she's frustrated.
For a long time now, the Divas division in the WWE hasn't been what it used to be. I'm going to list 10 women who I feel can shake up the Divas division.
There's a mix of different women here, including some on the roster, some "free agents" and some who are already under WWE contracts.
Who are they? Let's find out!
Begin Slideshow

»
Image courtesy of impactwrestling.com
Velvet Sky is no longer a member of the TNA roster, and although the current lawsuit between TNA and WWE would prevent her from debuting in the immediate future, she could add a lot to the Divas division.
Velvet looks like a WWE Diva: She's a beautiful woman with plenty of sex appeal.
By working with some of the other women in this list, Velvet could easily improve her in-ring ability and become one of the standouts of the division.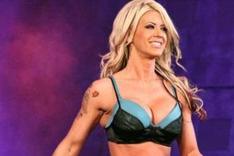 Image courtesy of fanpop.com
Angelina Love stands out from other women wrestlers because she's different.
Most female wrestlers don't have tattoos or piercings but that in and of itself brings an appeal to Angelina.
She doesn't just look good; the girl can wrestle.
She's been under contract to WWE before but never made it to the main roster.
Since then, she's worked in Mexico and Canada, as well as various Indy promotions, but she's probably most well-known for her stint in TNA.
She's attractive, unique and there's no doubt that she can wrestle. For me, Angelina Love is everything a WWE Diva should be.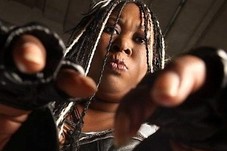 Image courtesy of chutkulesms.com
I know, I know, Kharma left the WWE earlier this year, but for me, there were other factors that contributed to the fact she's no longer there.
Kharma, Awesome Kong, whatever you want to call her, is one of the biggest attractions in women's wrestling.
Her sheer size, power and ability make her something completely different than any female wrestler that I've ever seen.
WWE needs to capitalise on that and give her the chance to show what she can do on a major stage.
A potential feud with Beth Phoenix doesn't seem like it's gonna happen, but I'd love to see Kharma feud with (among others), the next woman on this list.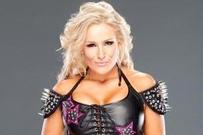 Image courtesy of diva-dirt.com
The fact that Natalya isn't one of the focal points of the current Divas division is just baffling to me.
Natalya is easily one of the best female wrestlers the WWE has on their books, and along with Beth Phoenix, she's the best on the main roster by a country mile.
A while ago, someone at WWE (probably Vince McMahon) thought it would be funny to give Natalya a farting gimmick.
What the hell is that about?
Instead of using Natalya properly, by having her work with some of the less experienced women on the roster, they give her a farting gimmick.
What a complete waste of her talent.
Natalya is totally underrated and under-utilized. She's a fantastic wrestler.
If WWE wants to have the Divas division taken seriously, Nattie needs to be one of the women at the forefront.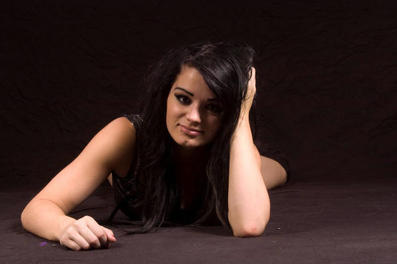 Image courtesy of gerweck.net
She's not the first British female to be signed by WWE and she probably won't be the last.
For someone who so young, Paige has all the tools to become the greatest women's wrestler of her generation.
She's marketable, unique, attractive and most of all, she can wrestle!
For the sake of her development, Paige needs to work with girls who can also wrestle and without being disrespectful, some of the women on the current roster won't help.
That's why you need to bring in women like the next name on this list.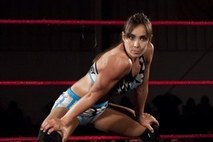 Image courtesy of twitter.com/thesaradelrey
Sara del Rey is someone that I've enjoyed watching for a long time.
She's one of the few women in wrestling that has charisma, and her hard-hitting style is different than almost anything else out there.
WWE finally seem to be looking at the Indy wrestling scene as a way to get their future stars instead of thinking of them as inferior, backyard promotions.
Sara del Rey signing with WWE should be taken as a serious indication that WWE is looking to change the way they view their female talent, especially the way they're promoted on TV.
She has to be put on the main roster ASAP.
Her experience is critical to the development of other Divas and they'll learn so much by working with someone of Sara's talent.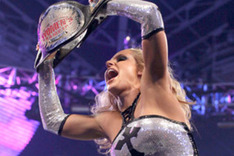 Image courtesy of wwe.com
Mrs. Undertaker, Michelle McCool, hasn't been part of the WWE for 18 months or so and she's been missed.
She might not have taken the traditional route to get to the WWE, but she ended up being a staple of the division once the likes of Lita and Trish Stratus retired.
McCool entered the Diva Search contest in 2004 and although she didn't win, she was signed and worked her ass off to become one of the best female wrestlers that the WWE had on their roster.
I know that she's just had a baby and that her husband doesn't wrestle all that much anymore, but if WWE could somehow persuade McCool to return, even if it was just to help with training the Divas, it would benefit every female worker in the company.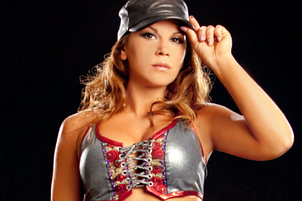 Image courtesy of mickie-j.net
I'm not ashamed to say it: I love watching Mickie James wrestle.
The current TNA Knockout, and former WWE Diva, deserved a lot better than she got during her last few months with WWE.
Piggy James? Come on, seriously? She's in incredible shape and she knows the business inside out.
The problem with the Divas division at the moment is that the girls who are there don't have enough experience to be able to put on a good match.
It isn't their fault because there's really only Beth Phoenix and Natalya to learn from on the current roster.
If WWE could persuade Mickie to return to the company for 2-3 years, she could help with all aspects of the division.
Whether it's training, in-ring work or being able to tell a story in the ring, Mickie James can do it all.
She was in one of the last Divas feuds to be given any significant time and effort, and look how that panned out.
Her feud with Trish Stratus was amazing and if Mickie can help the girls on the roster to do the same sort of thing, maybe some of the current Divas wouldn't be as keen to leave the WWE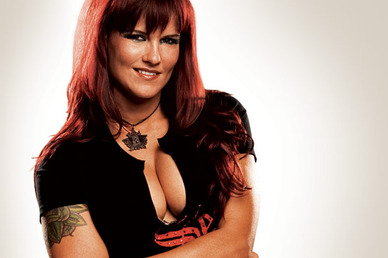 Image courtesy of wwegaming.com
I said the same kind of thing earlier about Angelina Love, but Lita doesn't look like your "typical" diva.
She looks like a rock/punk (no, not the wrestlers!) chick with the tattoos, the flame-red hair and the way her personality comes across.
Lita got over with the crowd because she was basically just herself, and she did things to make herself stand out.
I haven't seen any female wrestler/Diva do what Lita could do.
Moonsaults, huracanranas, you name it, she was doing it.
She seems to be on good terms with the WWE, but whether she'd want to make an in-ring return, I don't know.
One thing's for sure, I'd have Lita based down in developmental, training the girls to make sure they're ready when they come up to the main roster.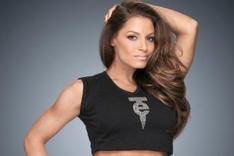 Image courtesy of fanpop.com
Trish Stratus is probably the greatest WWE Diva of all time.
If you were looking for someone to personify everything that you wanted a WWE Diva to be, Trish would be it.
Beautiful, marketable, athletic and someone who worked her tail off to become widely respected as the best of her generation, if not all-time.
Trish is still a young woman and she'd still have a lot to offer as a wrestler if she wanted to do that.
If I were in charge, I'd have Trish as a backstage agent, solely responsible for coming up with creative ideas and storylines for the Divas.
Whether she'd be comfortable booking matches or not, I don't know, but if there's one woman who could bring total Stratus-faction back to the Divas division, it's Trish.