Every NBA Team's Sleeper to Watch During Training Camp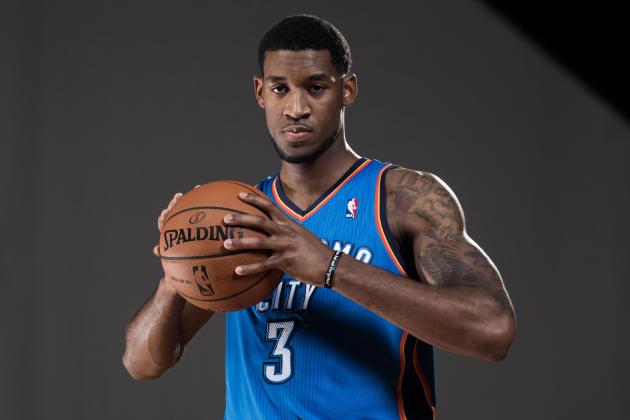 Nick Laham/Getty Images

For the most part, NBA training camps are glorified paint-by-numbers exercises. The overwhelming majority of teams already know which 15 players they plan to begin the season with, and many of the league's stars typically don't see much action, if any at all.
There are, however, plenty of position battles taking place over the next few weeks where a sleeper—be it rookie or veteran—will emerge as a viable contributor. In spite of the long odds, dozens of players who failed to draw much attention this offseason will find a way to crack their respective team's rotation.
So, with training camps across the league in full swing, let's take a look at some potential sleepers for all 30 NBA teams.
Begin Slideshow

»
Nick Laham/Getty Images

As the fifth man in a crowded Atlanta backcourt, minutes will be hard to come by for rookie shooting guard John Jenkins...unless he has a strong showing in training camp.
Given his impressive numbers on the collegiate level, that isn't completely out of the realm of possibility. After converting nearly 44 percent of his attempts from beyond the arc last season at Vanderbilt, the 21-year-old Jenkins might already be the best shooter on the Hawks.
There are questions surrounding Jenkins' ability to be sure (his lack of athleticism, his suspect defense), but as the No. 23 overall pick, he'll get plenty of chances to prove that he deserves quality minutes this season.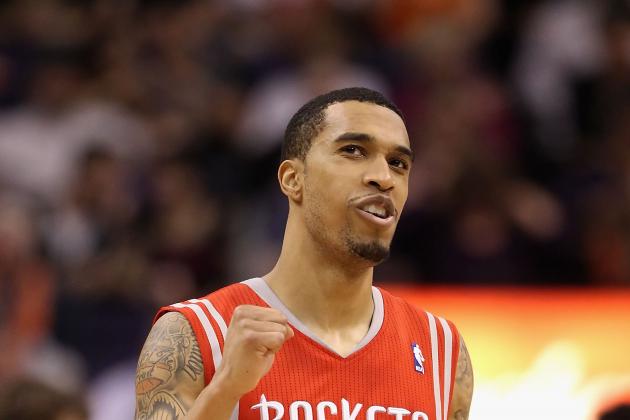 Christian Petersen/Getty Images

With Avery Bradley on the shelf indefinitely with a pair of shoulder injuries, Courtney Lee is expected to get the nod at shooting guard for the Celtics at the start of the season.
Lee is no stranger to the starting lineup. He started 42 games for the Orlando Magic team that went to the NBA Finals in 2009 and averaged 14.0 PPG in 26 games as a starter for the Houston Rockets last season.
To expect the second coming of Ray Allen would be a stretch, but Lee—who shot over 40 percent from downtown in each of the past two seasons—should excel as the team's designated shooter.
Defensively, Lee is actually an improvement over the recently departed Allen, and Boston shouldn't miss a beat while Bradley recovers from offseason surgery.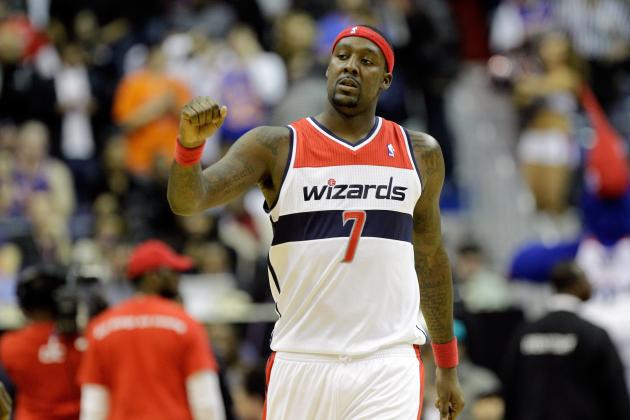 Rob Carr/Getty Images

Standing 6'11", center Andray Blatche is just two years removed from a campaign in which he averaged 16.8 PPG and 8.2 RPG for the Washington Wizards. However, after a disappointing 2011-12 campaign (8.5 PPG, 5.8 RPG, 38 FG% in 26 games), the Wizards decided in July to part ways with Blatche, using the amnesty provision outlined in the new CBA.
Blatche will have every opportunity in training camp to establish himself as the primary option behind Brook Lopez in the Nets' rotation. At 26, Blatche still figures to have plenty of good basketball left in him and has a renewed outlook on his future.
"Me getting amnesty this year wasn't more of a hurt to me, it was more of a blessing to me," Blatche said in an interview with the Syracuse Post-Standard, according to Donna Ditota. "I'm looking at that as giving me a chance to go somewhere else and revive my career and become the player I used to be."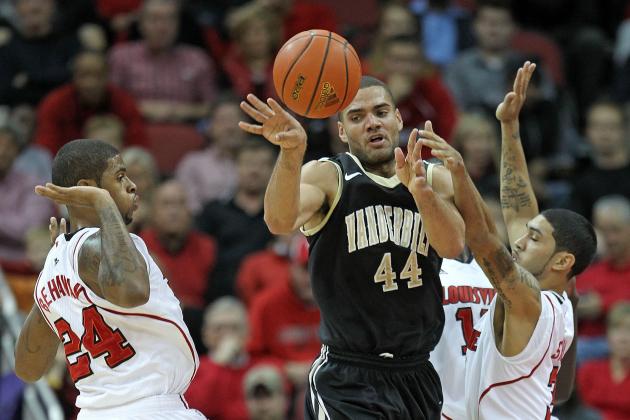 Andy Lyons/Getty Images

Jeffrey Taylor may not have heard his name called until the second round of the 2012 NBA draft, but the 23-year-old rookie could play a significant role for the Charlotte Bobcats in his first pro season.
"He's well-rounded," said Charlotte head coach Mike Dunlap during an interview at the Vegas Summer League, according to Rick Bonnell of the Charlotte Observer. "It's nice that he can shoot the 3-ball and he can take the ball athletically to the rim."
Much like fellow Bobcats' rookie Michael Gilchrist, Taylor is an explosive, athletic player with a large wingspan and a fairly diverse skill set. Taylor figures to get most of his work in at the small forward position, but after hitting 42.3 percent of his three-pointers at Vanderbilt last season, the 6'7" Taylor could compete for minutes at shooting guard as well.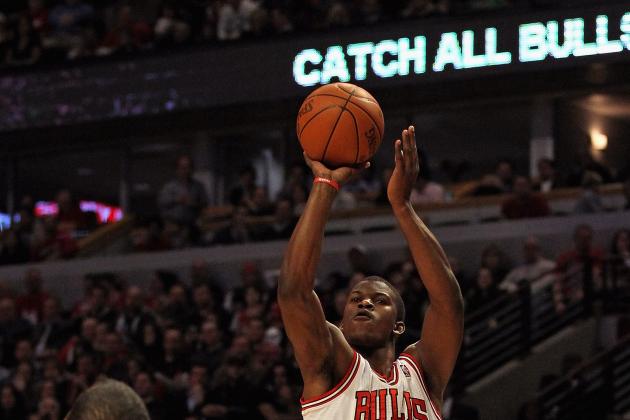 Jonathan Daniel/Getty Images

Perhaps, no second-year player had an offseason more impressive than Chicago Bulls' swingman Jimmy Butler, who took home co-MVP honors at the Vegas Summer League after averaging 20.8 points and 6.5 rebounds per game.
Butler is in line to be one of the Bulls' primary reserves this season and could even make a run at the NBA's Sixth Man of the Year Award. Not only is Butler a tenacious defender, but he has pretty decent size for a wing (6'7", 220 pounds) and is slowly working his way into the good graces of Bulls' head coach Tom Thibodeau.
"There are a lot of things he has to do better to be in the regular rotation," said Thibodeau during the Vegas Summer League, according to K.C. Johnson of the Chicago Tribune. "He understands that and I love the way he has approached things this offseason."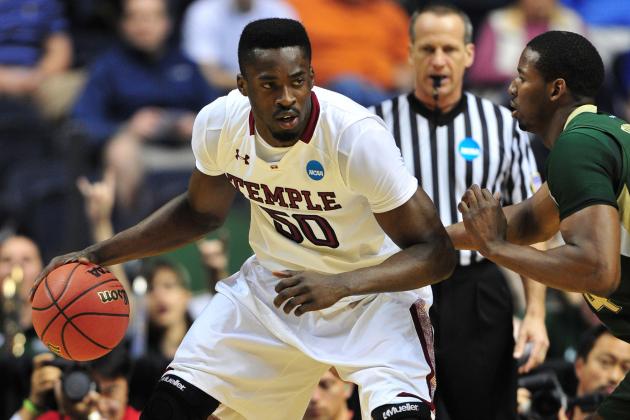 Don McPeak-US PRESSWIRE

Undrafted free agent Michael Eric is being classified by some as a "camp body" for the Cleveland Cavaliers, but the Temple product actually has a decent chance of making the squad.
The 6'11" Eric was a very active defender for the Owls last season, averaging 8.8 rebounds and 2.1 blocks per game. His offensive game is somewhat limited, but the Cavs don't need him to score with Kyrie Irving, Dion Waiters and Anderson Varejao carrying most of the load.
Even with Varejao and Tyler Zeller already entrenched at the center position for the Cavs, don't be surprised if Eric impresses enough over the next month to make his stay in Cleveland an extended one.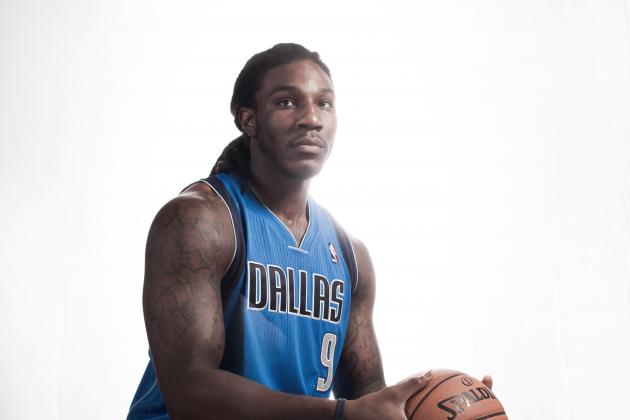 Nick Laham/Getty Images

Jae Crowder is one of the most unique talents in the entire 2012 draft class. At 6'6", he has the skills of a power forward while also boasting a pretty decent jump shot for a player of his size.
In Dallas, Crowder is stuck behind Shawn Marion, Vince Carter and others at the forward position, but his seemingly limitless energy will ensure that he'll get plenty of time in the Mavericks' rotation. And aside from power forward Elton Brand, Crowder might be Dallas' best defensive option in the frontcourt.
"Jae is probably viewed as one of the top two or three hardest-playing guys in the draft, just in terms of his energy and how he goes at it," said Mavericks' head coach Rick Carlisle back in July, according to Earl K. Sneed of NBA.com.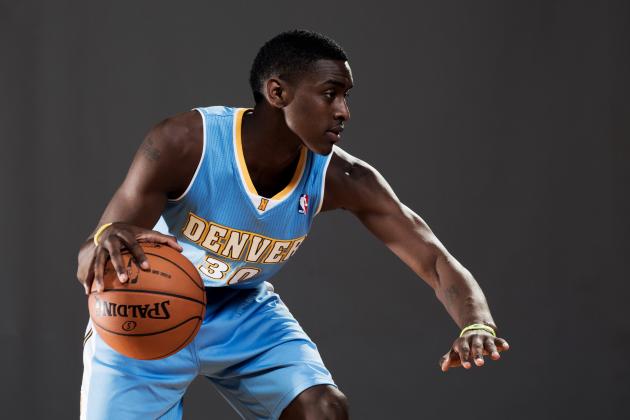 Nick Laham/Getty Images

Quincy Miller has loads of potential, and even after suffering a torn ACL in his senior year of high school, the 19-year-old could potentially be one of the best players in his rookie class.
Miller is an above-average scorer, and he does an exceptional job of drawing contact for a player so long and slender (6'10", 219 pounds). He can play both frontcourt positions, and if he adds another 10-15 pounds to his frame, he'll be an excellent option as a stretch 4.
Athleticism is one of Miller's primary assets, and on a Nuggets team that likes to run up and down the floor, the former Baylor star will fit in just fine. If all breaks well, he may wind up carving out a niche behind Kenneth Faried at the power forward spot as early as this season.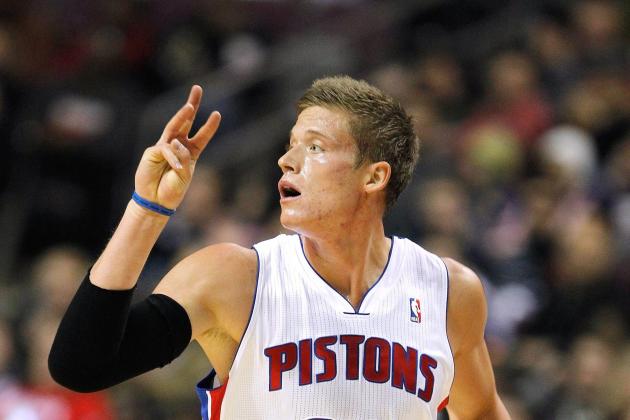 Gregory Shamus/Getty Images

On a per-36-minute basis, Jonas Jerebko put up pretty decent numbers in 2011-12 (13.6 PPG, 7.6 RPG). Even more impressive is the fact that he missed all of the prior season with a torn Achilles'. With a full year post-injury under his belt, the Pistons' sixth man is in line for a starting role this season.
Jerebko is a much better option at power forward than either Jason Maxiell or the disappointing Charlie Villanueva. The 6'10" Jerebko does a lot of things well, and his ability to move without the ball is a good complement to Greg Monroe down low.
With most of the focus in this year's training camp on rookie Andre Drummond, Jerebko may actually be the Pistons' big man to keep an eye on prior to the start of the season.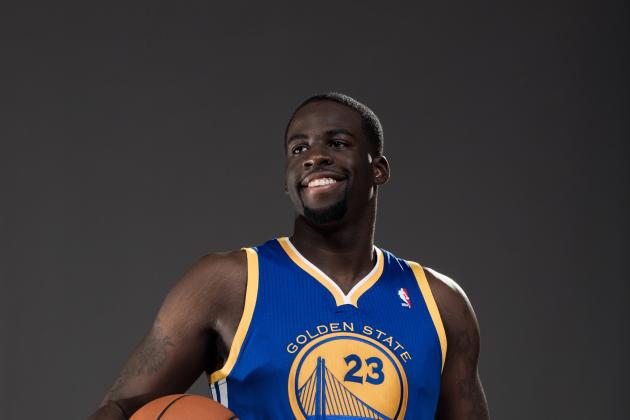 Nick Laham/Getty Images

Golden State power forward David Lee hasn't even played a meaningful game yet with Draymond Green, yet he already has positive things to say about the rookie.
"If you want a rebound, a loose ball or to have a screen set, you want Draymond Green," said Lee during the Vegas Summer League back in July, according to Rusty Simmons of the San Francisco Chronicle.
There's no "wow" factor with Green. The 6'8" power forward just does a little bit of everything, and he does it well. He's the type of player who doesn't necessarily jump out at you during a game, but he's a player who finishes with a double-double before the night is over.
Green's intensity and willingness to do the dirty work ensures that he'll have a decent NBA career, and the 22-year-old Michigan State alum is poised to make a solid impression on the Warriors' coaching staff during training camp.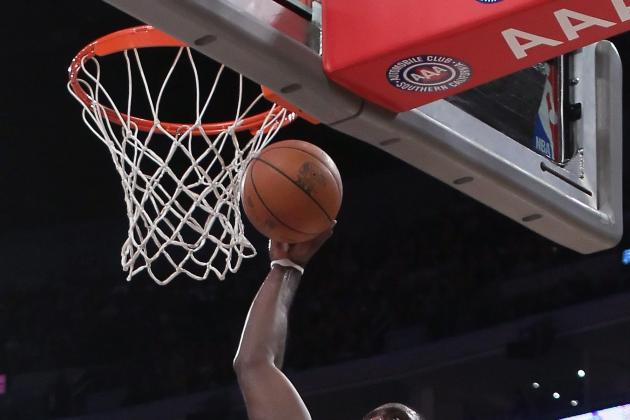 Jeff Gross/Getty Images

Patrick Patterson took a massive step back during his sophomore season in the NBA—a year in which he shot 44 percent from the field and saw decreases in his per-36-minute averages across the board. Don't expect a further decline, however. Patterson is in prime position to win the NBA's Most Improved Player Award in 2012-13.
Patterson has the tools to be a solid—if unspectacular—starting power forward, and a strong showing at training camp could be enough to land him a spot next to Chandler Parsons and Omer Asik in the Houston frontcourt.
With Luis Scola no longer with the team, the 6'9" Patterson will primarily have to battle a number of younger players (including Marcus Morris, Terrence Jones and Royce White) for playing time this season. Patterson's experience and strength should give him the edge, and he could emerge as a legit post option for the Rockets.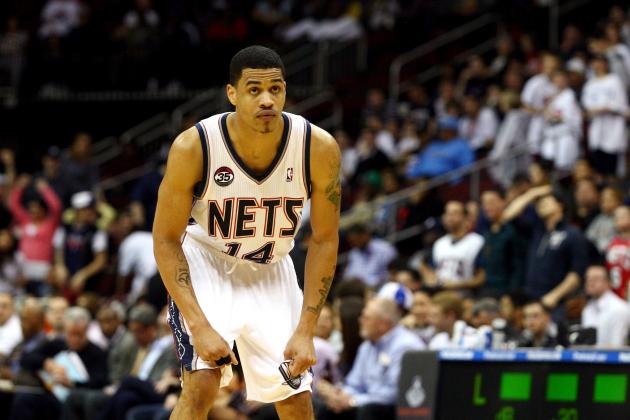 Chris Chambers/Getty Images

Lost in the free-agent frenzy of this past summer was Indiana Pacers' guard Gerald Green, who signed a modest three-year, $10.5 million contract in July. The 6'8" Green put up pretty good numbers for the Nets last season, but we'll soon find out if his performance from last year was anything more than fool's gold.
By all indications, however, Green should have little problem replicating what he did in 2011-12. His three-point shot is much improved, he is a solid defender and he still has the elite-level athleticism he displayed during his first stint in the NBA. Not only is Green a sleeper to watching during training camp, but he could be one of the five biggest steals from this year's free agent class.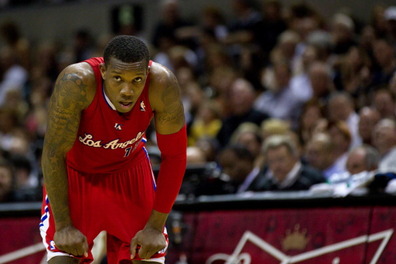 Justin Edmonds/Getty Images

Chauncey Billups will be on the shelf for the beginning of the 2012-13 season, so point guard Eric Bledsoe will have plenty of time to shine this year, perhaps even as a spot starter.
After a lackluster regular season, the 22-year-old Bledsoe had a solid performance during last year's playoffs, averaging 7.9 PPG on nearly 59 percent shooting. Bledsoe is a starting-caliber guard and a pretty decent defender, but his minutes are limited due to the presence of one Chris Paul.
Even so, there's definitely a place in Los Angeles for Bledsoe, and if he can carve out a niche in a loaded backcourt, he'll help the Clippers to their second consecutive playoff appearance.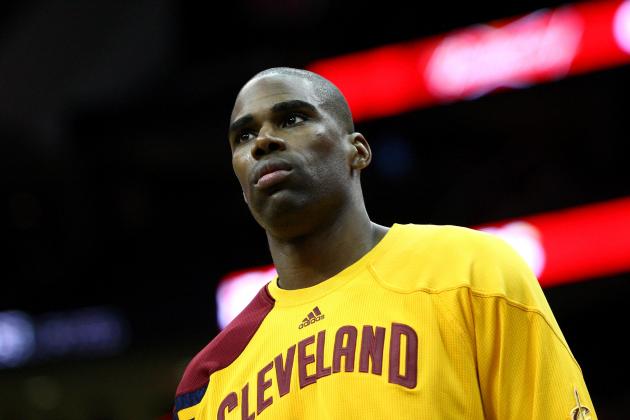 Chris Chambers/Getty Images

This offseason, the Lakers acquired a player who averaged 17.2 points and 6.3 rebounds in 2011-12, and his name isn't Dwight Howard.
The fact that Los Angeles signed Antawn Jamison for the veterans' minimum is a coup nearly on part with the Howard and/or Steve Nash trades. Jamison is the perfect reserve forward behind Pau Gasol, and he gives the Lakers a potent second-unit scorer for the first time in ages.
Howard and Nash dominated the headlines for most of the summer, but the addition of Jamison will prove to be vital as the Lakers make a run at the Larry O'Brien Trophy.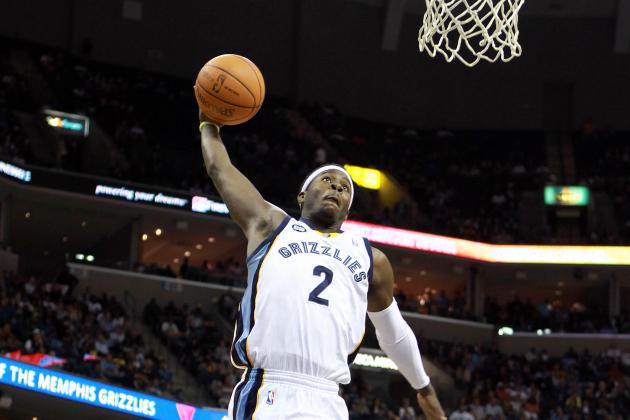 Andy Lyons/Getty Images

The Josh Selby on display at the Vegas Summer League in July (24.2 PPG, 3.2 APG, 2.4 SPG) was leaps and bounds better than the player who shot 34.7 percent from the floor last season for the Memphis Grizzlies.
If the second-year guard can carry that over into the regular season, the rest of the Western Conference will have one more thing to worry about whenever the Grizzlies are on the schedule.
Selby is more of an undersized scoring guard than a pure point, but he can create offense for himself at a pretty decent rate. Now that O.J. Mayo is in Dallas, Memphis is in desperate need of scoring punch off of the bench—something that Selby can provide rather easily.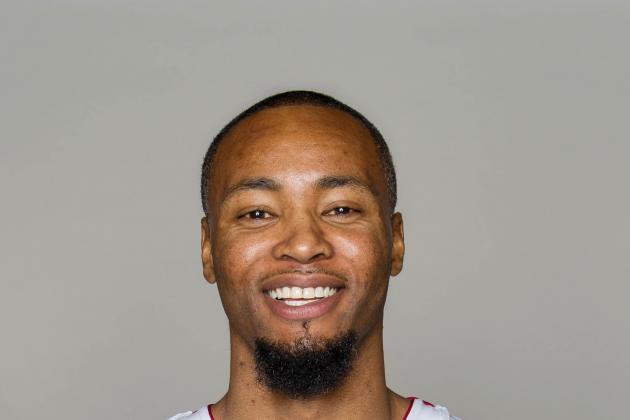 Steve Mitchell-US PRESSWIRE

Rashard Lewis is "the other guy" that the Miami Heat acquired this offseason along with Ray Allen. A 14-year veteran, Lewis was absolutely dreadful with the Wizards last season. Now, we'll get to see if it was Lewis' environment that caused him to score a paltry 7.8 PPG.
Given that LeBron James, Dwyane Wade and Chris Bosh will dominate the ball, there figures to be open shots on the perimeter for Lewis. And with those open looks should come conversions. Miami is hoping that Lewis' 23.9 three-point percentage from last year is nothing more than an aberration.
It isn't often that a player with more than 900 career games to his credit is considered a sleeper, but since no one has paid attention to Lewis all summer, he could very well be a pleasant surprise once the season starts.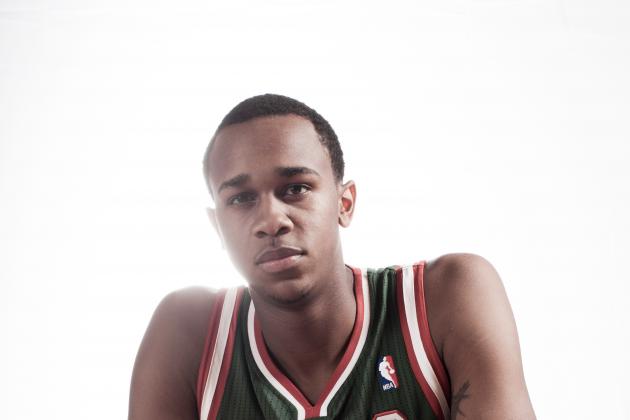 Nick Laham/Getty Images

Based on his performance in the Vegas Summer League (18.3 PPG, 6.8 RPG), John Henson has the game to unseat Drew Gooden from the Bucks' rotation at power forward.
Henson was one of the best rebounders on the collegiate level last season, averaging 9.9 boards per contest. But, his real skill involves intimidating opposing offenses. Henson blocked nearly three shots per game last year and was the key to a stifling Tar Heels defense.
Henson will have to spend part of training camp adding muscle to his lanky, 220-pound frame. With just another 10-15 pounds, Henson could be a Marcus Camby-type player on the NBA level.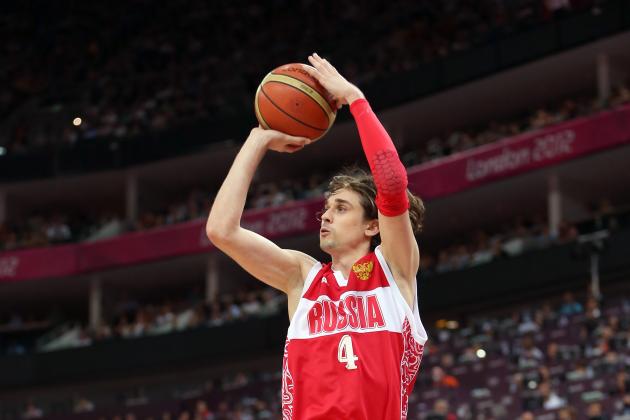 Christian Petersen/Getty Images

After Alexey Shved's coming-out party during the bronze medal game at the 2012 Olympics (25 points, seven assists, five rebounds against Argentina), it would seem to reason that he'd be one of the most hyped rookies heading into the year. Instead, he has received virtually no publicity, even though he may help the Minnesota Timberwolves make the playoffs next spring.
Shved is a 6'6" combo guard who is a very creative player with the ball in his hands. Brandon Roy will likely prevent Shved from starting at the 2 spot, but there will be plenty of opportunity for the Russian star to shine, especially when Wolves' point guard Ricky Rubio returns from his knee injury.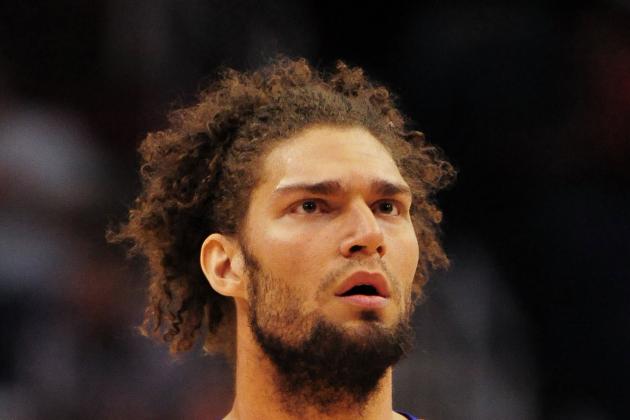 Kyle Terada-US PRESSWIRE

Most of Robin Lopez's minutes this season will come in relief of No. 1 draft pick Anthony Davis. But, if the Hornets chose to go big by shifting Davis to the 4 spot and playing Ryan Anderson at the 3, Lopez could put up some pretty decent numbers in the big easy.
Lopez isn't nearly as talented as his brother, but his per-36-minute averages in 2011-12 are too good to dismiss (14.0 PPG, 8.4 RPG, 2.4 BPG). Lopez is a far better player than he gets credit for, and in the right situation, the former Stanford star could blossom into one of the league's most consistent big men.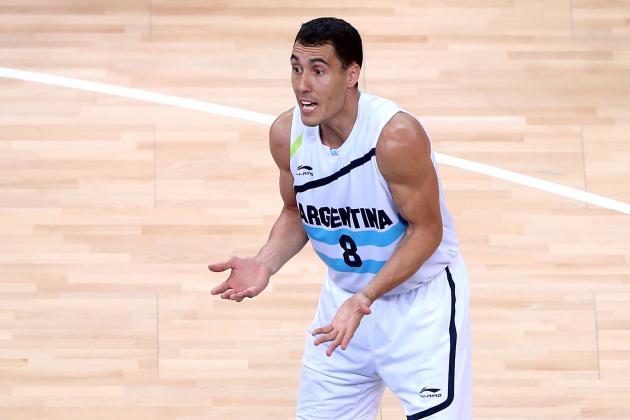 Streeter Lecka/Getty Images

Typically, 35-year-old rookies don't figure to have much impact, but on a Knicks team loaded with veterans, Pablo Prigioni might be pressed into a fair amount of duty this season.
Prigioni isn't much of a shooter, but he's a solid playmaker and a good rebounder—not all that dissimilar to fellow Knicks PG Jason Kidd. Raymond Felton is running the point in New York as well, but Prigioni is far more careful with the ball and is in far better shape than the former Trail Blazer.
The Argentine import will primarily be asked to get the ball to Carmelo Anthony and Amar'e Stoudemire and get out of the way, and if that's indeed the case, then he'll be just fine in the Big Apple.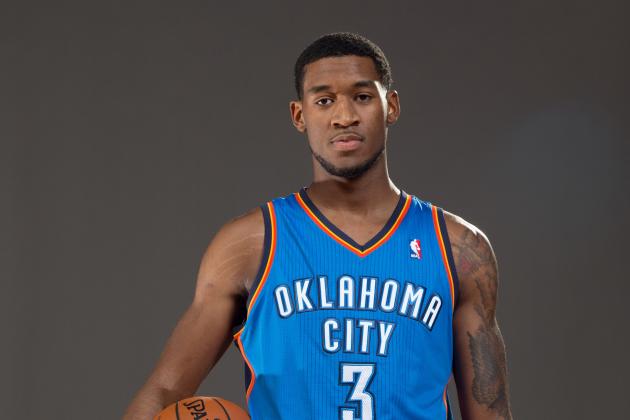 Nick Laham/Getty Images

As a rookie on a team fresh off an NBA Finals appearance, Perry Jones can pretty much coast through his first year undetected. But since the former Baylor standout slid all of the way down to the No. 28 pick in the draft, Jones has a little something to those teams who passed on him back in June.
Jones has lottery-level talent, but his myriad medical issues raised red flags with a number of potential employers. Those teams may rue the day they passed on the 6'11" Jones, who has the build and skill set to be one of the best stretch 4s in the game today.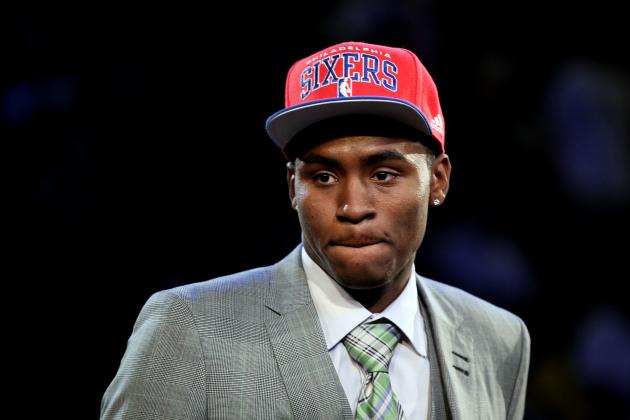 Elsa/Getty Images

One of the lesser-known talents in the four-team Dwight Howard trade is small forward Maurice Harkless who was dealt to Orlando after being drafted by Philadelphia in June.
Harkless is a 6'8" wing player who is fast and can play intense defense on the perimeter. If and when the 19-year-old Harkless can develop a mid-range game, his ceiling is extraordinarily high.
The Magic will be looking for scorers in training camp this year, and with only Hedo Turkoglu and Quentin Richardson preventing him for starting at the 3 spot, Harkless has the chance to earn ample playing time as a rookie.
Nick Laham/Getty Images

First-round draft pick Arnett Moultrie is something of a forgotten man in Philadelphia following the team's acquisition of All-Star center Andrew Bynum. Moultrie has good size (6'11", 235 pounds) and athleticism for a big, and he has a decent mid-range game to boot.
He projects to be a 4 on the NBA level, so he'll need to develop his low-post skills at training camp if he has any chance of cracking the Sixers rotation. With Elton Brand amnestied, there are minutes in Philadelphia to be had at the power forward spot. There's no way Moultrie will get the nod as a starter in 2012-13, but a good preseason could bode well for him in the future.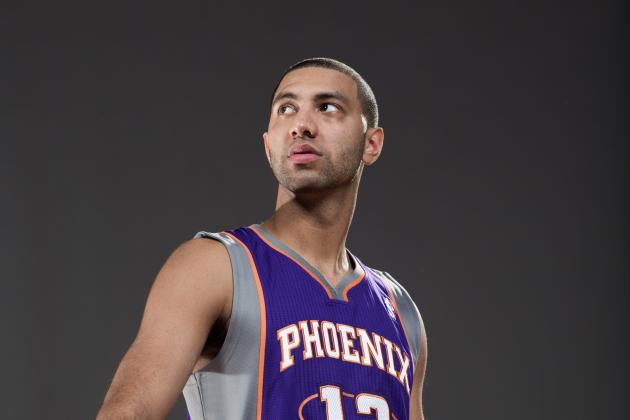 Nick Laham/Getty Images

Kendall Marshall didn't figure to be a sleeper back in June, but then, the Suns acquired point guard Goran Dragic later in the summer. Even so, expect Marshall to make some noise off the bench for Phoenix this season.
Very few young point guards have a basketball IQ on par with Marshall, who dazzled fans with his deft passing while at UNC. His shot is still an issue, and he isn't tremendously athletic, but he has the playmaking ability of a sixth-year veteran. Once Marshall adjusts to the speed of the game on the NBA level, he'll be a top-flight lead guard.
"You often hear the expression of someone being a players' coach," said Suns' head coach Alvin Gentry after the team drafted Marshall in June, according to Randy Hill of Fox Sports. "Well, he's a coach's player. He's almost like having a coach on the floor."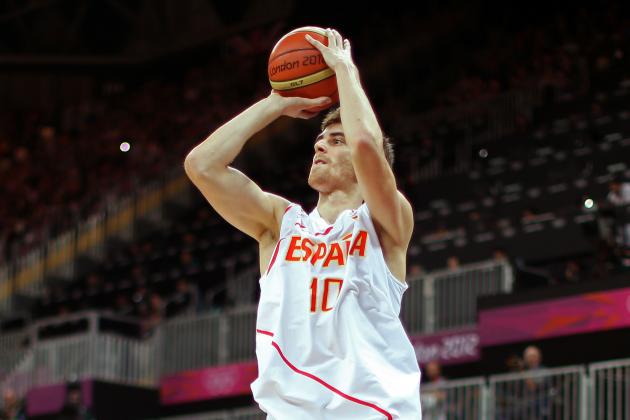 Christian Petersen/Getty Images

Three years after he was drafted by the Portland Trail Blazers in 2009, Victor Claver will finally make his U.S. debut in 2012. The 6'9" Claver projects to be a small forward with the Blazers, but he doesn't have the speed to keep up with the elite 3s on the NBA level.
Claver's best attribute is his ability to get to the line—something he did extraordinarily well while playing for Spanish club Valencia over the past six seasons.
If he shows that he can do that during training camp, he could win a slot behind Nicolas Batum in the Blazers rotation. If not, then Claver will have his work cut out for him as he'll need to transform his body in order to play the power forward position.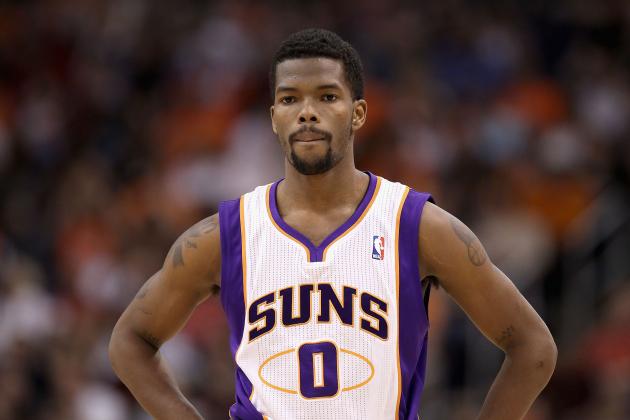 Christian Petersen/Getty Images

There's a plethora of talent in the Sacramento backcourt, so little has been made about the signing of point guard Aaron Brooks, who spent all of last season starring in the Chinese Basketball Association.
If Brooks' 2011-12 performance with the Guangdong Southern Tigers is to be believed, the six-foot shooting guard has a much-improved stroke. Brooks shot better than 42 percent from beyond the arc while overseas.
The 27-year-old Brooks will have his work cut out for him while trying to beat out Isiah Thomas for the starting point guard spot, but the former University of Oregon star should be a nice player on the Kings' second unit in 2012-13.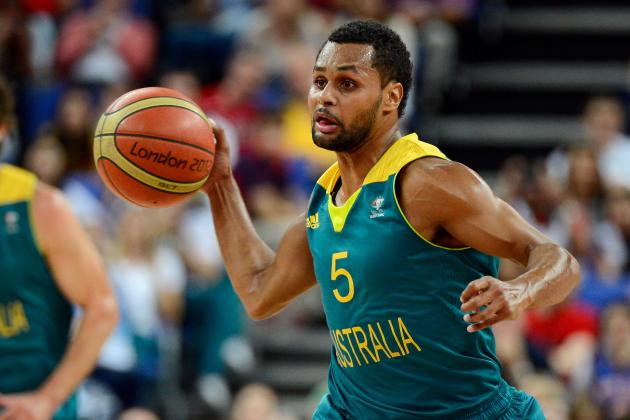 Ronald Martinez/Getty Images

Patty Mills was solid as a reserve to Tony Parker last season, and if his 2012 Olympic performance is any indication (21.2 PPG, 4.5 RPG, 2.2 APG), San Antonio may have one of the better one-two point guard punches in the league.
Including the playoffs, Mills only played in 24 games in 2011-12, so he has yet to be completely immersed in the tenets of Spurs' head coach Gregg Popovich. Much like Parker, Mills is quick and can fill it up from the perimeter, but he isn't near Parker's level when it comes to playmaking or ball-handling.
A full training camp for Mills should do wonders for the Australian star, and alongside Manu Ginobili and Stephen Jackson on the Spurs' second unit, the 24-year-old Mills will excel as San Antonio makes yet another run at the NBA title.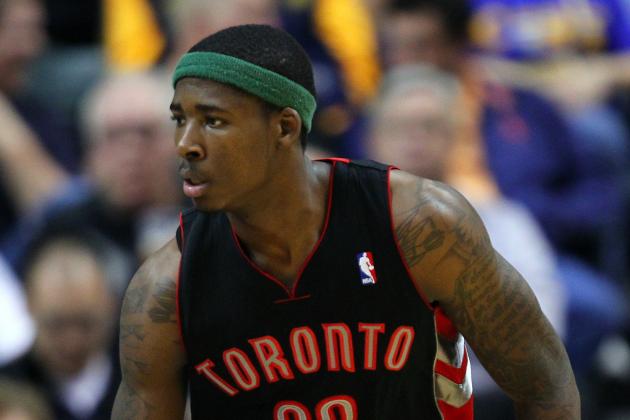 Michael Hickey-US PRESSWIRE

A projected lack of playing time is, perhaps, the only thing that will prevent Ed Davis from averaging a double-double this season. As long-time Toronto fans can attest, his game is reminiscent of a Raptor from years past—Keon Clark.
Davis is a long, athletic forward who can jump out of the gym and rebound at an impressive rate. And despite a lack of polish on the offensive end, Davis converted 75 percent of his attempts at the rim, according to Hoopdata.
In 2012-13, the Raptors need to figure out whether Davis is best suited for either the 4 or the 5 spot. If he's a power forward, he'll need to develop a few low-post moves. Otherwise, he'll need to bulk up to about 240 pounds. Either way, this is a make-or-break season for the 23-year-old Davis as he fights for a spot behind Andrea Bargnani and Jonas Valanciunas in the Toronto frontcourt.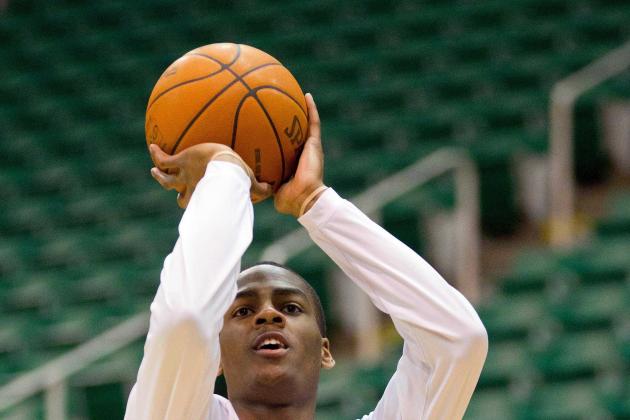 Russ Isabella-US PRESSWIRE

Now that the Utah Jazz have parted ways with Raja Bell, second-year guard Alec Burks will finally have a chance to shine on the pro level.
Burks is a pure scorer who can get to the rim (and draw contact) rather effectively. He rebounds pretty well for a wing player and is a consistent jump shot away from being one of the league's better young shooting guards.
The Jazz have plenty of scoring options in the low post but desperately need someone who can take the burden off Paul Millsap and Al Jefferson. Burks has the potential to be that guy, and we may see glimpses of his evolution during training camp this year.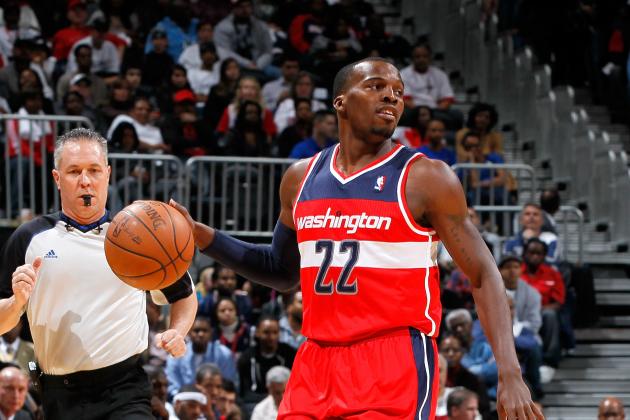 Kevin C. Cox/Getty Images

John Wall's stress injury is bad news for the Washington franchise as a whole, but it's a clear opportunity for Shelvin Mack to make a statement at the point guard position for the Wizards.
Mack was somewhat underwhelming as a rookie in 2011-12 and similarly unimpressive during July's Vegas Summer League (11.0 PPG, 2.4 APG, 3.4 TPG). The 6'3" Mack isn't a natural playmaker, however, and is still learning the nuances of the lead guard position.
That said, with Wall likely out for at least a month's worth of regular-season games, Mack will experience a baptism by fire of sorts. And if Mack can beat out A.J. Price in training camp, he can cement his spot as the Wizards' backup point guard once Wall returns.