Cincinnati Bengals vs. Jacksonville Jaguars: Live Score, Video and Analysis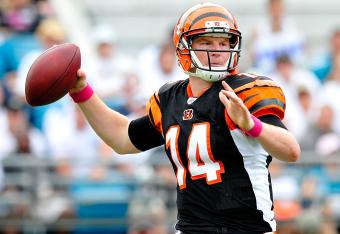 Grant Halverson/Getty Images
I just cannot get past how happy I get every time Sunday rolls around. Isn't football great?
Today, the Cincinnati Bengals take on the Jacksonville Jaguars. To most experts, this game is a lock for the Bengals. Clearly, the Jaguars are undergoing a bit of a rebuilding stage. Still, both teams are coming off victories and are aiming to continue their momentum.
Cincinnati has won two straight in offensive shootouts. But its defense has yet to show up, which is a problem. A shut-down defense may not be completely necessary to beat the Jaguars, but fans should hope for a sign of improvement.
Meanwhile, Jacksonville is 1-2 and is near the bottom of the league in just about every statistical category—but the Jaguars still won last week. Blaine Gabbert showed a slight sign of life against the Colts, but that defense will make a lot of quarterbacks look good.
Key to the game: Can the Jaguars offense keep up with the Bengals? Cincinnati has been putting up monstrous offensive numbers over the last couple weeks, and the Redskins and Browns have kept up. If Jacksonville can do the same, we may see a stunner.
Cincinnati 27, Jacksonville 10—Final

Another decent game for Andy Dalton, despite a slow start. He didn't quite get to 300 yards this week, but 244 and a couple scores isn't bad. A.J. Green topped 100 yards receiving—good day.
Jacksonville couldn't get Jones-Drew going and that proved to be a massive issue. He only put up 38 yards and Gabbert couldn't top 200 yards of passing. There were certainly bright spots for the offense, but overall, it was tough to watch.
Solid defense and offense for Cincinnati overpowered Jacksonville as predicted, and the Bengals improve to 3-1, tied atop the AFC North with the Baltimore Ravens.
Jacksonville falls to 1-3.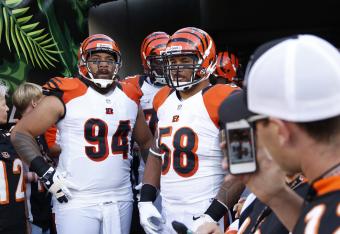 I could feel the pain of that helmet-to-helmet hit between Maualuga and Jones-Drew. I can also feel the Jags' frustration.
Here comes the rains! Nothing like a little moisture to make this game a little more fun.
7:35 Q4—The boos from the Jacksonville crowd are loud and clear. How long can they continue to toss this sad offense out onto the field?
Can't blame Jones-Drew for wanting out.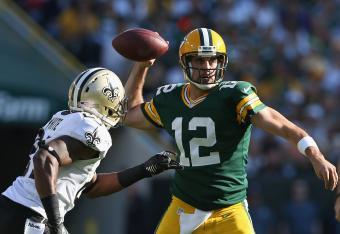 Notes about other games:
Miami is beating Arizona—what?
Tampa Bay is no better than they were in 2011
Aaron Rodgers is finally back to form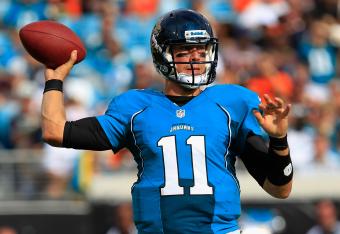 12:24 Q4—Despite early good signs from the Jags' offense, the team has fallen way behind and no longer is exhibiting many good qualities.
Jones-Drew is the top guy on the team and is going to be all season.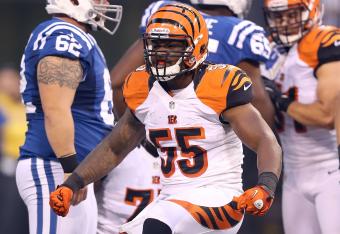 Mike Nugent is still perfect on the year—guy's been a solid addition since he joined the team in 2010.
Vontaze Burfict has seven tackles on his own today, which is leading the team—talk about a steal.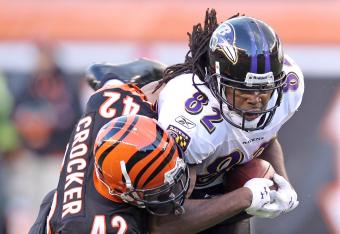 13:40 Q4—Here I was saying that Chris Crocker was a silly signing for the Bengals. Just days ago, they re-signed him to the team because of injury problems, and he makes a crucial interception in the first game back.
How bout that for an impact?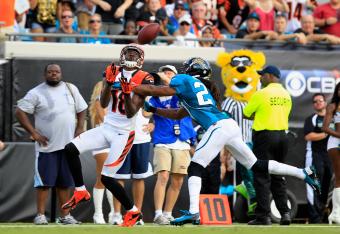 Dalton-Green is the new Manning-Harrison. Seriously, the chemistry these two have is absolutely ridiculous.
Rashean Mathis never had a chance against A.J. Green.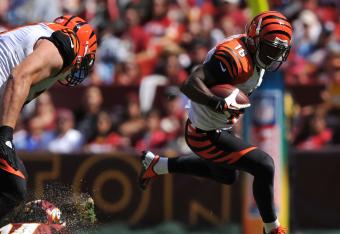 Heading into the fourth quarter, the Bengals have FINALLY used Andrew Hawkins the way they're supposed to.
He's the yards-after-catch king—he just took his most recent pass for 31 yards to get the Bengals into Jacksonville territory. They can blow this one open on this drive.
Can we get Jaxson for excessive celebration?
How impressive is that to catch a kickoff in that costume?? Someone give that man an NFL contract!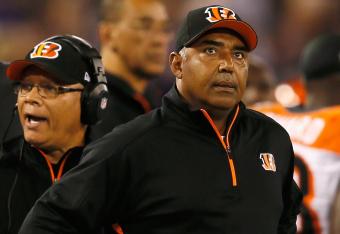 3:04 Q3—Cincinnati has looked like a legitimate playoff contender the last two weeks. Such is not the case today.
While they are winning, this is a Jacksonville team that really doesn't have a lot of firepower outside of Maurice Jones-Drew. They're attempting to build for the future, but now isn't their time.
Cincinnati has been lackluster against them so far. They'll need to use the fourth quarter to make some sort of statement.
4:56 Q3—The Jacksonville offense has looked like quite the attack on this drive. It makes you wonder how they haven't been able to do this for more of the day.
Gabbert's throws have been on the money for the most part and Jones-Drew has been more effective on this drive.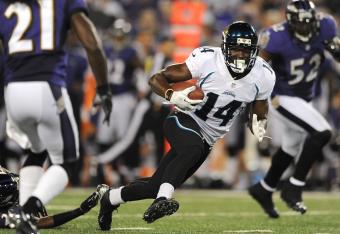 7:20 Q3—The Gabbert-Blackmon connection is starting to look really good. It's been key in getting 10 passing first downs for the Jaguars (they had 19 combined coming into the game).
Has Gabbert figured out the Cincy defense? It's starting to look it—a lack of a secondary will make that happen.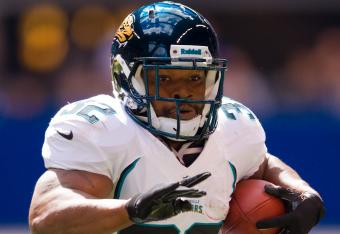 10:04 Q3—At first, it seemed that Jones-Drew and Rashad Jennings would run all over the Bengals' defense.
Since I said that, the rush defense has been incredible for the Bengals, and Jones-Drew has been held to nine carries for only 27 yards. That will force the Jags to rely on Blaine Gabbert.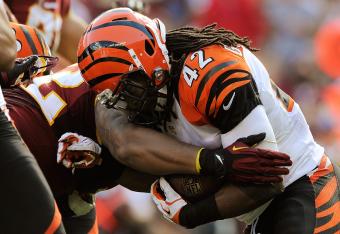 11:00 Q3—What a drive by Cincinnati. Dalton was automatic, Green showed that he was heating up... everything was clicking.
And then BenJarvus Green-Ellis coughed up the ball at the goal line.
Jags' ball at the 20—how quickly things can turn.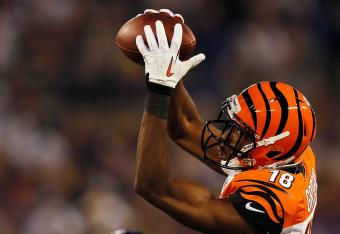 12:44—Suddenly, A.J. Green is alive and well in this game. He's caught three incredibly important passes on this drive, and that third one was a doozy.
Top five receiver.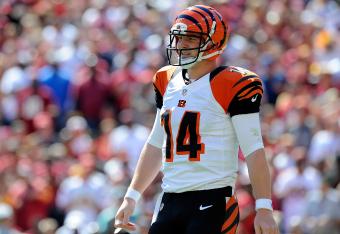 14:52 Q3—Good opening play for the Bengals, definitely the second best pass Dalton has completed in the game.
They've got it more figured out on offense than Jacksonville—this drive could be the beginning of the end for them.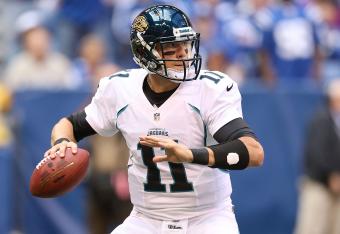 Halftime Analysis—Neither team has really made a dominating statement. Some drives were better than others for both squads.
Blaine Gabbert has mostly looked as ineffective as he usually is, but Andy Dalton doesn't look like the same guy who threw for 300+ yards in each of the last couple of weeks either.
The scoreboard is the only real indication of any sort of domination. Cincinnati is up thanks to a gutsy fake punt call. If not for that play, this game would be 10-7 at best.
0:43 Q2—Looks like the Jaguars are going to try to put a little drive together here and get a pre-halftime score. Clearly, Cincinnati has other ideas—they're sending the blitz hard.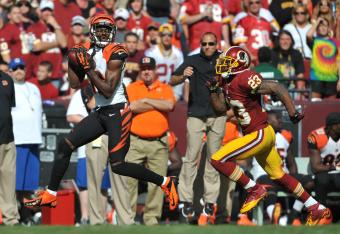 1:40 Q2—a 42-yard pass downfield by Dalton (to A.J. Green) put the Bengals in prime position and the Red Rifle completes the good drive with a one-yard touchdown run.
The offensively powerful Bengals are starting to torch the Jags' defense.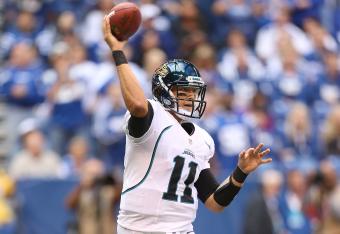 3:53 Q2—On this drive, Blaine Gabbert didn't look so good. After looking like a decent quarterback on the Jacksonville scoring drive, he seemed rushed and overall ineffective here.
Vontaze Burfict is a monster.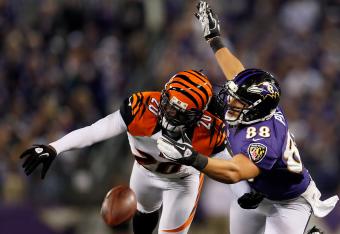 5:24 Q2—Reggie Nelson is a crazy good open field tackler. He's not afraid to take a hit as long as he takes his man down.
Up-and-down game here for both teams. Suddenly, the Cincy defense looks good again.
Big break for Cincinnati with the PI penalty. Those three plays after the fake punt were terrible for the Bengals.
A one-yard touchdown is a score no matter how you slice it.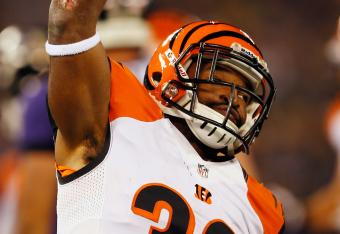 8:27 Q2—a fake punt! Wow, it's so cool when you're actually watching as it happens.
Cedric Peerman was unguarded and just like that, he gets Cincy into the redzone.
Got to make some noise somehow!
This article is
What is the duplicate article?
Why is this article offensive?
Where is this article plagiarized from?
Why is this article poorly edited?