Pittsburgh Steelers: The Bye Week To-Do List
Justin K. Aller/Getty Images

The Pittsburgh Steelers will spend Week 4 off the field, but that doesn't mean that the 1-2 team can rest on their laurels.
No NFL team ever can really do that, but the Steelers definitely have plenty of work to do if they are to turn the season around and maintain their status as perennial contenders.
Here's a look at what Mike Tomlin, his staff and his players should be doing during their break.
Begin Slideshow

»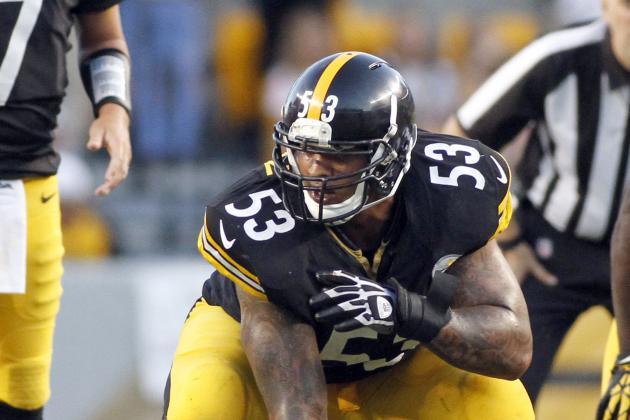 Justin K. Aller/Getty Images

There was a time where I considered Sean Kugler to be a great line coach that was going to finally fix Pittsburgh's inconsistent and under-talented offensive line.
Those days are over.
It's time for Kugler to sit down and look at his blocking schemes again and figure out what is going wrong week in and week out. These guys cannot open holes in the running game and cannot maintain blocks consistently enough.
The pass blocking has actually been, well, passable. There's room for improvement, particularly at the guard spots, but the Steelers can be successful with their level of blocking.
If they're doing something that they could use in the run game, than this is the time to make that switch.
The bottom line is that the Steelers can score points and have a good offense without a running game, but they can't win a ton of games without the ability to close out. The passing game has gotten by unscathed so far, but it is only a matter of time before teams start to adjust to it.
This might also be a good time to bring back Trai Essex and send Kelvin Beachum packing. That experiment has failed.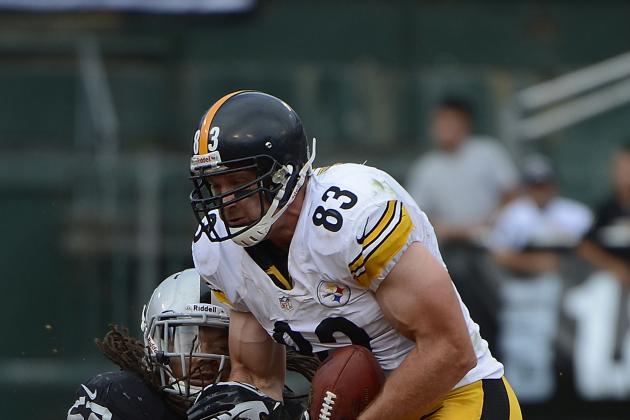 Thearon W. Henderson/Getty Images

After watching the unbelievable success of Heath Miller through three games, I'm wondering if the Steelers shouldn't consider a small adjustment to their offensive scheme so that they can feature more sets with two tight ends.
Weslye Saunders will be back after the Eagles game, so it's a reasonable change to make then. But David Paulson hasn't gotten much work yet and it'd be worth it to see what the guy's got before the Steelers have to decide whether to keep him.
Paulson is a good receiver who is still learning the nuances of blocking in the NFL. Pairing him with the veteran Miller on receiving routes could create some interesting mismatches. If that's not a good route, the team could line up fullback Will Johnson as a tight end as well.
The downside to this is that it takes Emmanuel Sanders off the field, but that could be offset by involving Chris Rainey out of the backfield. Two tight ends in receiving patterns would clear out some of the middle and give Rainey room to run or even room to receive a pass on a short circle route over the middle.
The offense is already dangerous, but it never hurts to tweak your game a little to keep opponents guessing.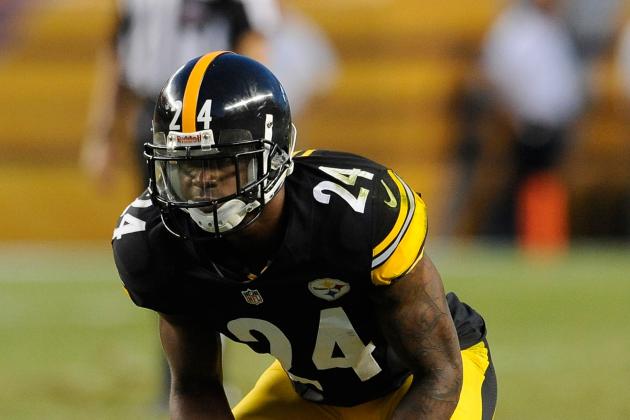 Joe Sargent/Getty Images

I'm not talking about interviews. I'm talking about completely changing the way the secondary plays defense. It can be done. It must be done.
Here's what I know: The Steelers, in three games, have been consistently burned in Dick LeBeau's old zone coverage schemes. They can't handle speedy receivers the way they did 10 years ago from this scheme.
When they've been allowed to play in tight, they've excelled. It hasn't been perfect or anything close, but they've been able to stop teams more consistently. They played this way for most of the game against the New York Jets.
They didn't play up against the Raiders and Carson Palmer, no paragon of accuracy and success since arriving in Oakland, picked them apart similar to the way Peyton Manning did in their first game.
The good news is that this isn't a concept that LeBeau and his staff need to teach. This is simply something that they need to adjust to and make a permanent part of their scheme. They don't need to play zone in the secondary to have a blitzing 3-4 front.
It's time to get with the new millennium on defense. Teams have long since figured out zone coverage.
Justin K. Aller/Getty Images

My hope is that Rashard Mendenhall is back and ready to roll coming out of the bye week.
Two losses in non-division play make the margin for error about zero. The Steelers aren't likely to run the table the rest of the way no matter how good they play. They need to come close though. This is a very tight AFC race nowadays.
To get there, the Steelers will have to be an air-and-ground team. They can't just rely on Ben Roethlisberger's arm and accuracy for the rest of the season. At some point, a team is going to tee off on Big Ben and the receivers.
The Steelers need to make sure they're ready.
One way to do that is to fix the offensive line as we've discussed. Another is to change the way the team approaches carries.
With Mendenhall returning, I'd expect him to start and get 10-15 carries a game. The Steelers would be wise to give the rest of the non-third down carries to Jonathan Dwyer. He's a bull when he has the ball. That's what they need right now in Pittsburgh.
Third downs should go to Isaac Redman and Baron Batch depending on the situation. Batch is the better overall back because of his wider skill set, but Redman can get that tough yard when he needs to do so.
Chris Rainey needs to get sprinkled in, too. I would love to see the Steelers put together a split back set with Rainey and Batch. That's a deadly set if you put it with a tight end and two receivers with speed.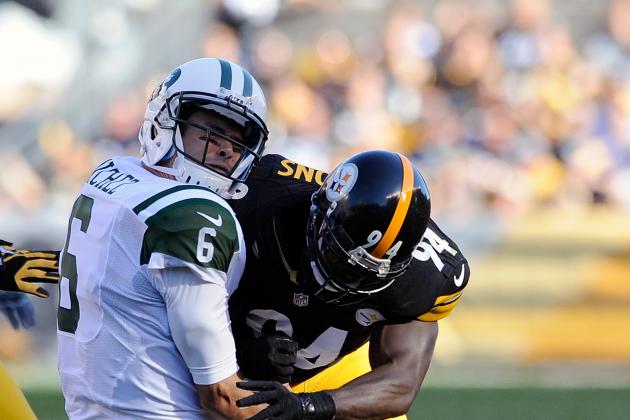 Joe Sargent/Getty Images

No successful defense blitzes on every down. Some teams come close. The Steelers are a powerfully built team when they blitz effectively.
There's a problem right now, however.
The Steelers don't blitz effectively.
They always send the same people and rely on Troy Polamalu as a wild card. It's a flawed system because the Steelers have a better way available to them.
Dick LeBeau used to innovate. He did that when he basically created the zone blitz. He did it again when he created whatever you want to call what Polamalu has done in his career.
He needs to do it again with his blitz schemes. The ones they're using right now would be familiar to Kevin Greene or Greg Lloyd. That means they're far too old.
How about a blitz where Steve McLendon blasts through the middle in front of Lawrence Timmons and Larry Foote? Or you could do a variation where Foote stays back and LaMarr Woodley crashes in from the outside linebacker spot.
Pressure up the middle is more effective than on the edges because it robs a quarterback of their favorite escape: stepping up into the pocket.
The results aren't always more sacks, but they usually include poorly thrown passes, ill-advised choices of receivers and other things that can lead to turnovers.
Guess what Pittsburgh can't do. They can't force turnovers.
Jeff Zelevansky/Getty Images

Last but not least, the special teams need some help. The change at the coaching spot hasn't really helped, so that means it's time to start looking on the field for some answers.
I don't understand why we're seeing more of Antonio Brown than Chris Rainey on punts. I know Brown is a phenomenal return guy, but Rainey is a touch faster and could have breakaway speed.
I hate the blocking schemes, but I'm not sure how much they can be fixed. Perhaps the answer is changing the composition of the roster on gameday by dressing some of the guys who've been inactive.
Alameda Ta'amu and Robert Golden come to mind. You could sit Will Allen and someone else as the alternative.
Something has to give. The special teams coverage units are wasting great kicks by Drew Butler and Shaun Suisham. The Steelers defense is built on a foundation of expounding upon teams with poor field position. They are at their best when they can intimidate an opponent. They can't do that at their own 30.
It also helps the offense because when the defense does force a stop deep in enemy territory, it means that the offense gets the ball in much better field position. Punting near the 50 means that Ben Roethlisberger is likely going to have to drive 80 or more yards. He can do that, but it's a lot easier to have him drive 50 or so.