4 Keys for Wisconsin vs. Nebraska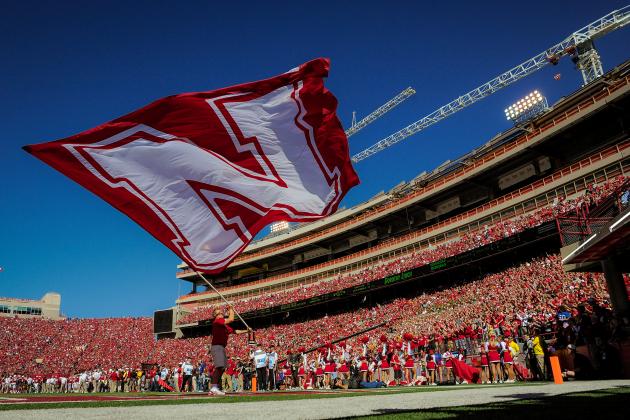 Eric Francis/Getty Images
Wisconsin travels to Memorial Stadium to take on No. 22 Nebraska on Saturday night.
Who: Wisconsin (3-1) at No. 22 Nebraska (3-1)
When: Saturday, 7:12 p.m. CT
Channel: ABC
Line: Nebraska by 11½
Wisconsin began the season ranked 12th in the AP preseason Top 25 while Nebraska was slotted 17th.
The moment the schedule came out, this game was circled by Big Ten football fans as a huge game in determining the conference title.
But, alas, that hasn't happened after Wisconsin's offense has yet to get a head of full steam and the Cornhuskers defense remains quite porous.
Begin Slideshow

»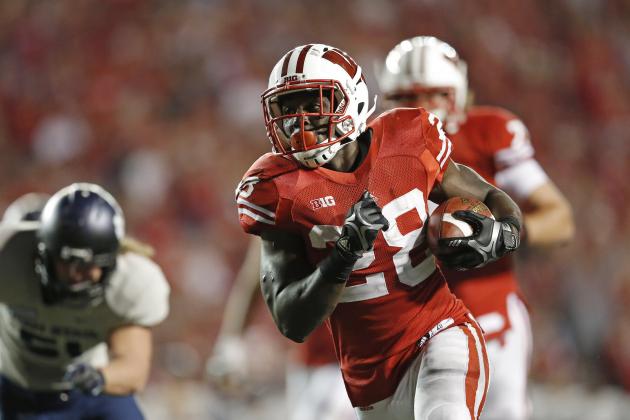 Tom Lynn/Getty Images
Badgers senior running back Montee Ball only has three rushing touchdowns after amassing 93 carries in four games.
A down offense wasn't totally unexpected for the Badgers when Russell Wilson and his out-of-this-world numbers left Madison.
However, what has been surprising is the lack of a consistent running game. This dates all the way back to Barry Alvarez and has been continued with Bret Bielema. This year, the Badgers only have five runs of 20 yards or more, and last year they had 32.
To make matters worse, Wisconsin is predictable. All five of those long runs this season came on first down, and 12 of their 20 runs that were 10 yards or longer were on first down as well.
The Badgers must mix it up and pass on early downs which will open running lanes later, giving way for the home run highlight run.
Consider that last year at the quarter pole, Montee Ball already had 9 touchdowns and never dropped below a 4.5 yards per carry average for a game. This year, his highest ypc was 4.44 last week vs. UTEP. That was after he left in the second quarter with a concussion after tallying only 9 carries.
Ball will be monitored closely, but even if he struggles early, Bielema must have the courage to sit a Heisman Trophy finalist and go with the dynamic freshman Melvin Gordon and speedy James White.
Without the running game hitting home runs, this offense is going to strike out.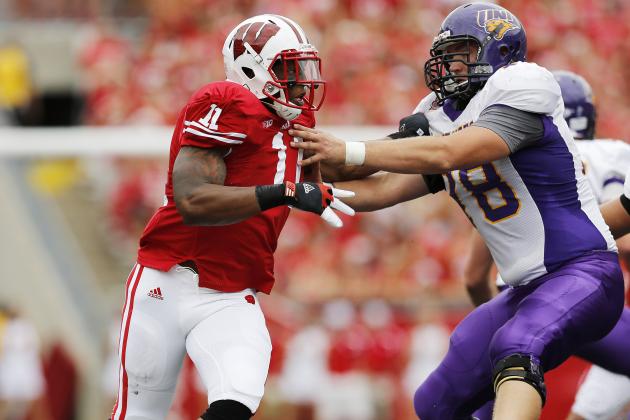 Tom Lynn/Getty Images
Badgers junior defensive end David Gilbert has 14 tackles, 2.5 tackles for loss and a sack this season.
I completely understand where Bret Bielema was coming from. He cannot have his starting defensive end spouting off about Nebraska quarterback Taylor Martinez.
Gilbert said on a local Madison radio station,"It still looks like he's skipping rocks out there to me. But that's not my concern. That's probably more a concern of the defensive backs. My concern is hitting him. I don't care what he throws like. I'm not trying to let him throw at all.
"He still can't throw. I'm just going to say it. He still can't throw. He's not going to beat us with his arm."
So, Gilbert will not be starting in the Big Ten opener but instead will be planted next to Bielema for a play.
I'm torn on this because I don't respect Martinez whatsoever as a passer. He has the mechanics of a javelin thrower and he takes at least three seconds longer to release the ball than average quarterbacks.
However, those comments will be used as good-old-fashioned bulletin board material and you can bet that the Cornhuskers coaching staff is feeding their players all of this regularly.
The loss of Gilbert for a play is insignificant obviously. However, what key is what he's going to have to deal with when he comes in. Gilbert likely will be taunted by players and fans looking to get into his head and take him off his game.
Gilbert has to realize that his play is predicated by him and him only. He's good enough of an athlete to play with anyone. The question will be if he lets any of that outside noise bother him.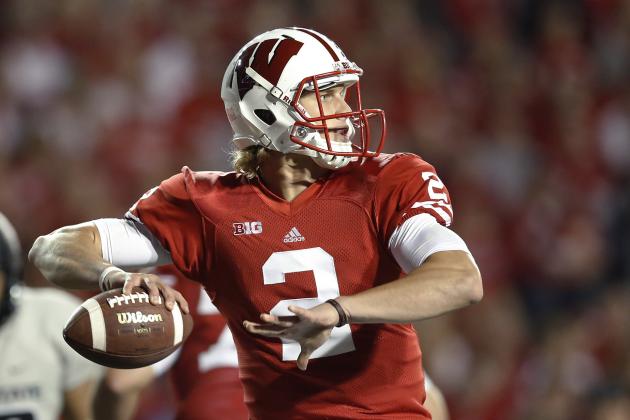 Tom Lynn/Getty Images
Wisconsin freshman quarterback Joel Stave was 14 of 23 with 225 yards, a touchdown and a pick in first career start last week vs. UTEP.
All eyes will be on freshman quarterback Joel Stave to reverse course on a troubling season and steer the ship back to the Big Ten Championship Game.
However, making the second career at home is tough enough. Heading to Nebraska, where over 81,000 fans will be celebrating homecoming a good four or five hours before the scheduled 7:12 CT kickoff, is near impossible.
Nebraska defensive coordinator John Papuchis will be sending plenty of pressure to stifle the young Wisconsinite, trying to get the Badgers into as many unmanageable third-and-longs as possible.
Stave must come out with confidence and complete his first few passes, get into a rhythm and prove that the raucous atmosphere isn't a problem.
If he cannot make the 'Huskers defense respect his arm, then the running game will stay grounded making for a long night in Lincoln.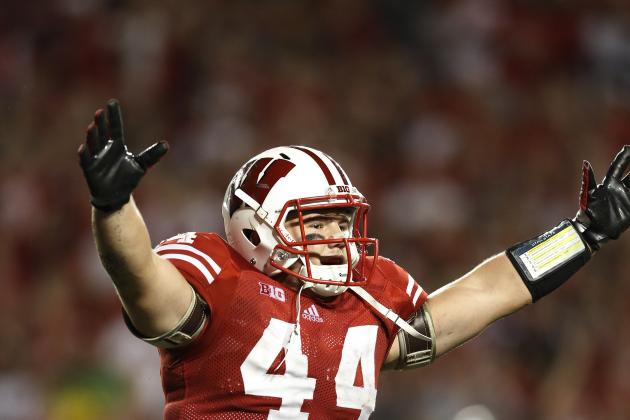 Tom Lynn/Getty Images
Wisconsin junior linebacker Chris Borland is tied for sixth in the Big Ten in tackles (34) and tied for ninth in the Big Ten in tackles for loss (4.5).
Wisconsin's defensive unit a year wasn't anything to really to be too happy about. However, the one thing that unit did well was swarm to the ball and force turnovers.
The Badgers last year finished the season +16 in turnover margin, thanks to a defense that forced 10 fumbles and snared 16 interceptions.
This year is a different story. Through four games, the Badgers have forced just one fumble, making their turnover margin -4.
Arguably the best unit on defense is the linebackers, headed by Chris Borland and Mike Taylor. The defensive line must win their blocking battle in order to give the linebackers a chance with Nebraska's tricky option offense.
Taylor Martinez has coughed it up three times this year and featured sophomore running back Ameer Abdullah has fumbled twice. The 'Huskers have a -2 turnover margin.