SEC Teams Guaranteed to Lose in October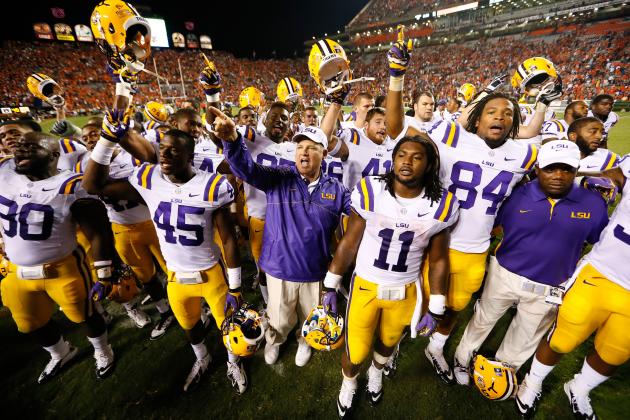 Kevin C. Cox/Getty Images

Nothing in the sports world is ever guaranteed, especially with all of the upsets college football has already witnessed during the 2012 season. Any team has a shot to win, regardless of how it has played in previous weeks.
But with the month of October quickly approaching and conference play ready to kickoff; there will be many SEC teams that will suffer a loss or two. Yes, those high and mighty football programs will know what it feels like to have to rebound from a crushing defeat.
Not every team in this conference is going to lose, but there are a few that are almost guaranteed to walk away with a few scratches. This could be because the team has a daunting schedule, or because the team just simply isn't good enough to run the table. Some programs will get lucky, while some will have to regroup heading into the month of November.
Here are many SEC teams that will suffer at least one loss in the month of October.
Begin Slideshow

»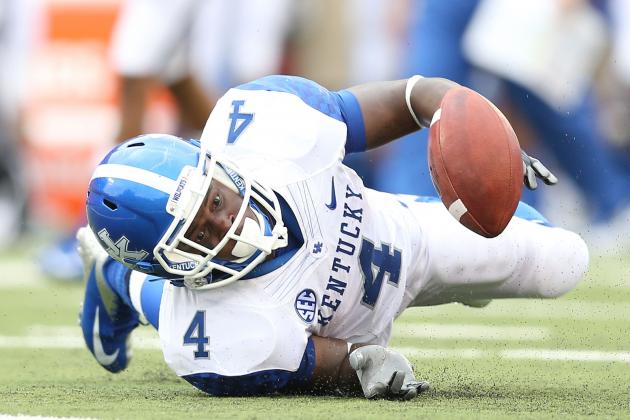 Andy Lyons/Getty Images

Let's get Kentucky out of the way quickly. The Wildcats were shut out by Florida and lost to Louisville and Western Kentucky. A team that can't move the football or stop teams from scoring will play against teams such as Mississippi State, Arkansas, Georgia and Missouri in the month of October.
It is safe to say that this is probably the worst team in the conference and will likely finish the season with only two overall victories. (An end of the year matchup against Samford should result in a win.) The SEC schedule is horrifying for this team and the Wildcats have shown no signs of life as of late.
Ed Zurga/Getty Images

With quarterback James Franklin getting his feet under him, there is a good chance this Missouri club could finally begin to play football to its capability. Earning its first two SEC victories over squads like Vanderbilt and Kentucky wouldn't be surprising, but the Tigers do have to play a game against the Alabama Crimson Tide.
It should be a successful month of October for Missouri, but the newbies don't have enough talent on either side of the ball to compete with the defending national champions. The Tigers have already received beatdowns by South Carolina and Georgia, but haven't seen anything yet when Nick Saban and company come to town.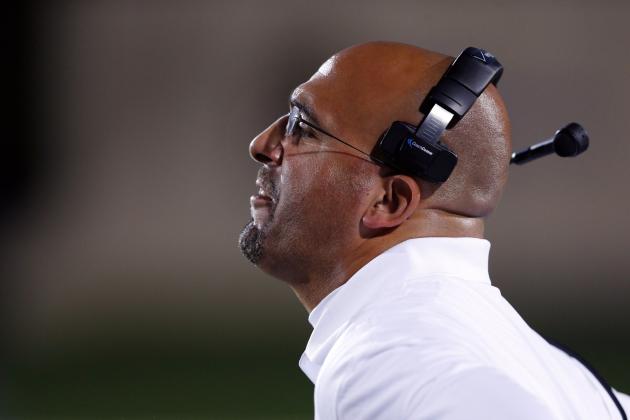 Joe Robbins/Getty Images

Vanderbilt must have spent all of its energy in the Week 1 matchup against South Carolina. Ever since that heartbreaking loss against the Gamecocks, the Commodores have lost to Northwestern, and to Georgia by 45 points.
Traveling to Faurot Field won't be easy, as the Missouri Tigers look to earn their first victory in the SEC. After that tough matchup, the Florida Gators come to town, a team that has won 21 straight meetings over Vanderbilt. Also, the Auburn Tigers will be difficult, as the Tigers have recently shown they are actually capable of playing decent football.
Head coach James Franklin is still a year or two away from turning the corner with this program.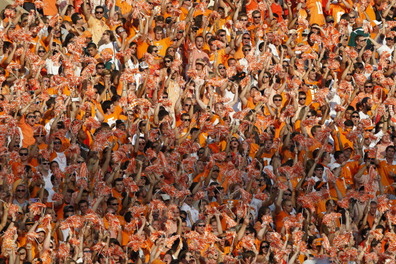 John Sommers II/Getty Images

Although Tennessee struggled with Akron last week, the Volunteers are still 3-1, which has to make the folks in Knoxville pretty happy. Still, head coach Derek Dooley is not out of the woods yet, and the month of October will really test this football team and how far it has come.
Next month will include three consecutive games against ranked teams, with meetings against Mississippi State and South Carolina on the road. In the middle of those two games will be a matchup against Alabama, a team that Tennessee hasn't beaten since 2006.
While a loss is almost certain, the Volunteers can show a lot just by competing, something this team hasn't done in a couple of years.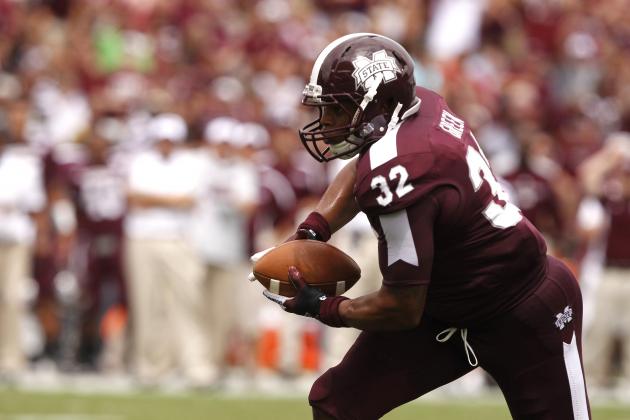 Butch Dill/Getty Images

Mississippi State has really been the surprise team in the SEC this season, if you are looking for a success story. Despite having a new starting running back and quarterback, the Bulldogs have started the year with a 4-0 record and are now a ranked team.
I like this club to win the next three games (at Kentucky, vs. Tennessee, vs. Middle Tennessee), but a trip to Tuscaloosa at the end of the month is when the party comes to a stop. The Crimson Tide has been playing flawless football all year long, while Mississippi State struggles to execute at times and isn't as polished as Nick Saban's team.
This season will be considered a success for those out in Starkville, but the Bulldogs aren't ready for the big boys just yet.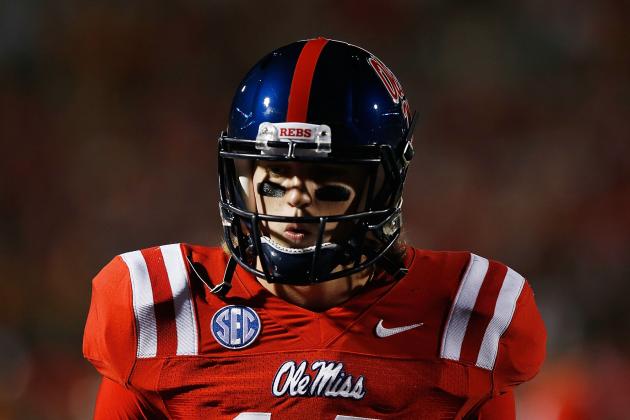 Scott Halleran/Getty Images

Mississippi has started the season with a 3-1 record but hasn't played anybody worth mentioning. The one respectable team the Rebels did play was against Texas, and they lost by a score of 66-31. In the month of October, this program will go into battle with squads such as Texas A&M, Arkansas and Auburn.
You can say what you want about the Razorbacks and Tigers, but they still remain some of the more talented teams in the country, regardless of their record. While Ole Miss is averaging 37 points per contest and converting on over 50 percent of third downs, the offense has turned the ball over 10 times in four games.
Ole Miss was able to beat up on Tulane and Central Arkansas, but still has progress to make before knocking off quality SEC programs.
Kevin C. Cox/Getty Images

I am predicting that LSU suffers at least one loss in the month of October and has its national championship hopes shattered. The Tigers showed last week against Auburn that they are not the same team from a year ago and have much more weaknesses than they did last season.
The offensive line is vulnerable, allowing big plays to happen in the backfield. The passing game is nonexistent, as it currently ranks 100th in the country. The offense has turned the ball over five times in four games, compared to just 10 times in the entire 2011 season. And the team has only scored 12 touchdowns out of 21 red-zone trips.
The Florida Gators have an extra week to prepare for the Tigers, which very well could result in a loss, as the game will also be played in Gainesville. (Florida is 9-3 in the last 12 home games against LSU.) On top of that, a game against South Carolina won't be easy, and neither will a trip to College Station to play the Aggies.
Things are about to get tough for this LSU football team.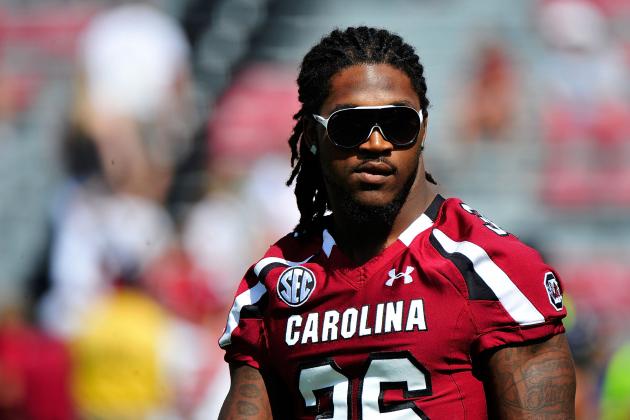 Grant Halverson/Getty Images

There is not one team in the country that has a tougher month of October than the South Carolina Gamecocks.
They will host the Georgia Bulldogs, a matchup that will play a huge role in who comes out of the SEC East. After that SEC showdown, Steve Spurrier and company will play back-to-back road games against LSU and Florida. In case you are wondering, South Carolina is 2-16-1 against LSU all time and is 3-18 in the last 21 meetings against the Gators.
The Gamecocks defense is legit, while the offense looks to have received a boost from quarterback Connor Shaw. However, three straight games against ranked opponents is not easy, especially with two of those games being played on the road.