Casting Top 10 NBA Stars into a Current TV Show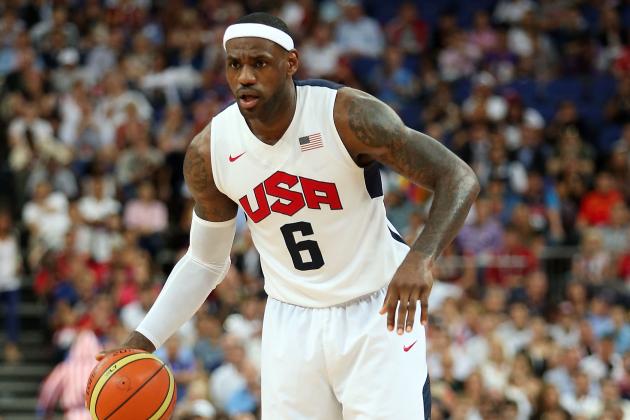 Christian Petersen/Getty Images

The end of September usually means two things; the start of NBA training camps and the premier of television shows new and old after the long summer hiatus. The two don't go hand in hand as much as I make it seem, but every time television comes back, so does the NBA.
Shows are fresh off either a successful or a frustrating time at the Primetime Emmy Awards and NBA teams are coming from a successful or an unsuccessful time signing new players, getting rookies acquainted to their city and generally washing off the stench of the previous season.
Both are looking for a fresh start, looking to build on what they've been doing in the past and make the coming season completely independent of what they've done before.
What would happen, however, if the NBA were to somehow cross paths with your favorite television shows. Would Delonte West end up getting gunned down in an episode of "Justified" or Chris Andersen in an episode of "Breaking Bad"? Would Kris Humphries try to seduce Daenerys Targaryen? Would anyone be able to save a struggling "Boardwalk Empire"?
Begin Slideshow

»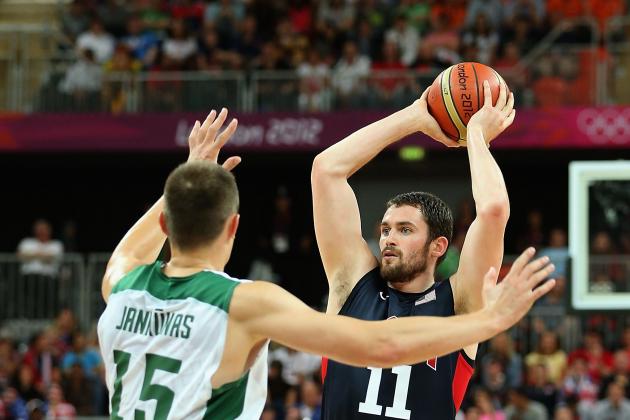 Christian Petersen/Getty Images

"Louie" a show of unremarkable people doing unremarkable things with usually unremarkable outcomes somehow ends up being one of the funniest shows on television just because of Louis CK's brilliance in everything he does.
There always tends to be a character that hangs around for a few episodes, gets into some kind of situation with Louie and ends up disappearing, never to be heard from again but still making an impact on both the show and your memory of them as a character.
Kevin Love's legitimately unremarkable (save for the fact that he's nearly 7'0" tall and can rebound like no other) self would make a perfect fleeting character for Louie to interact with here and there. Preferably he'd do so with just a mustache gracing his face.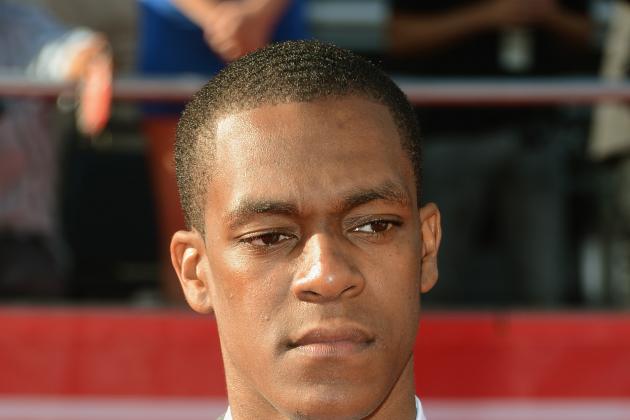 Frazer Harrison/Getty Images

As I pondered the best players in the NBA, I asked myself who I thought of as the guy with the most potential to be a serial killer. Kobe Bryant was a decent option with his cold-blooded game, as was Derrick Rose with his sometimes closed-off demeanor and intense personality.

After a few more minutes, however, it seemed evident that nobody but Rajon Rondo could pass as the NBA serial killer, his personality is just too cold, too petulant, brooding and moody for anyone else to get more points on the serial killer meter.
Whether Rajon Rondo becomes one of the main characters that Dexter is busy tracking down or just a fleeting, clumsy killer who ends up falling victim to Dexter's methodical killings.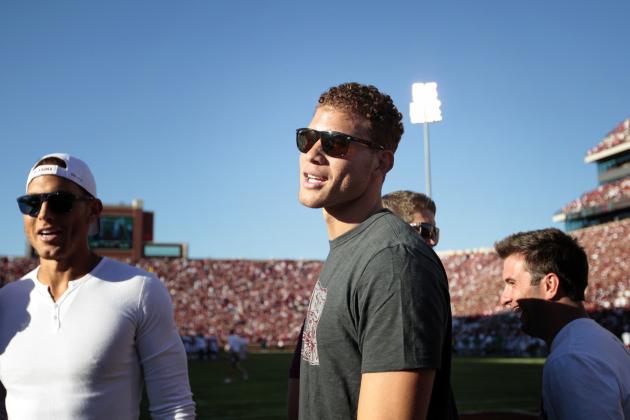 Brett Deering/Getty Images

"Parks and Recreation" always drew a lot of comparisons to "The Office" early on, and the comparisons made sense. The handheld camera used mostly in an office scenario with personalities of the characters, not overt jokes themselves, serving for the humor.
However, as the show evolved it was obvious that it was a different show, although still quite funny. As "The Office" rolled along it was obvious that a lot of what was going on was either not taken seriously by some of the characters or outright laughed at. "Parks and Rec" seems to be more serious, which is where the humor grows from.
Blake Griffin has emerged as the king of deadpan comedy in the NBA, something that would easily translate well into the show. His character interactions would seem genuine because that's how he seems to interact on a day-to-day basis when he's putting on his own funny man act.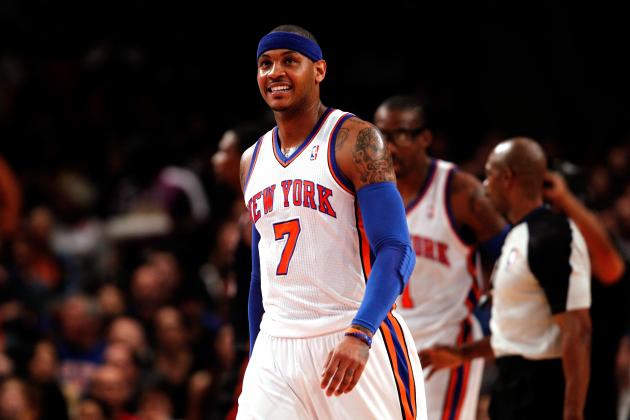 Jeff Zelevansky/Getty Images

I feel like Carmelo Anthony would do a good job with "Boardwalk Empire" based solely on the fact that I imagine him looking awesome in 1920s attire. With a high, crisp collar, shoes shined to the nines and a beautifully creased homburg hat.
I've yet to catch up with the most recent season, so I can't get into how he would fit into the show as it rolls along right now, but I've heard that the show has quickly lost luster as the second season goes along.
Perhaps a well-dressed Carmelo could come in, put a bullet in a few people and shake things up a bit, for the better of course.
Christian Petersen/Getty Images

In order to pick someone out that would best be suited to live in a post-apocalyptic world overrun by reanimated corpses many things must be taken into consideration. This person must not get too attached to those close to him, must have no problem taking the steps necessary to keep himself alive and have no qualms about killing anything inhuman.
Sound like anybody in the NBA to you?
With his track record as the most cold-blooded killer in the NBA since Michael Jordan, his constant complaining about his teammates and his ability to adapt to a situation with any players that end up getting thrown around him, Kobe Bryant would make the perfect undead hunter.
The only question left is what is his weapon of choice? He doesn't seem like much of a crossbow man, nor does he seem one to wield a club or an axe. With all of the huge shots that Kobe has hit in his career, it only makes sense that he kills his share of walkers with a single dagger.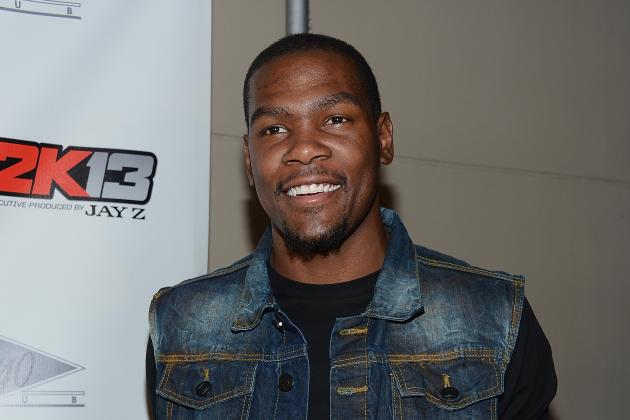 Dimitrios Kambouris/Getty Images

"Homeland" the Showtime drama that has taken the world by storm over the past nine months came out in force at the Primetime Emmy Awards, taking home the Outstanding Drama Series Award. Basically it's all "24" ever wanted to be but couldn't be because it was on network television.
With a focus on the CIA and an investigation on a suspicious Marine, it's the perfect combination of a thriller mixed with the classic "whodunit" that always tends to do well.
Kevin Durant could easily come in and fill in as an old buddy of Nicolas Brody, the Marine under investigation, or he could work out well as a former Marine himself or even a fellow CIA Agent.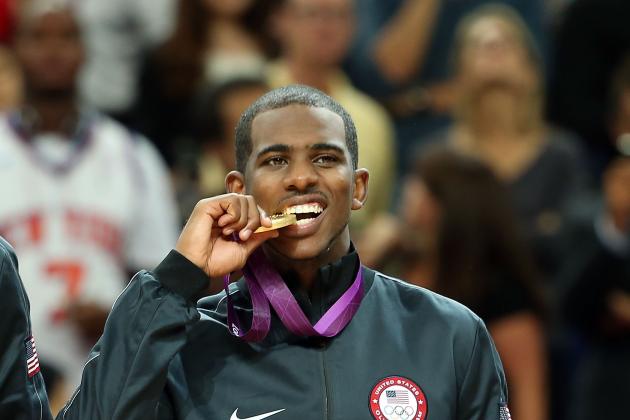 Christian Petersen/Getty Images

"Community" has become one of those shows that always seems to be on the verge of cancellation, but always seems to have support from a huge following that keeps it afloat for another season.
With so many goofy people on the show that constantly joke back and forth, one of the most important facets of the show is the ability of the actors to play with a straight face. It's not the old combination of a funny man and a straight man like Jim and Dwight from "The Office" but more of a constant back-and-forth between each character.
It seems like Chris Paul would be excellent at dealing with people constantly making jokes and doing funny things, especially after spending a season with Blake Griffin, DeAndre Jordan and all the other goofy Clippers who seem to always be having a good time.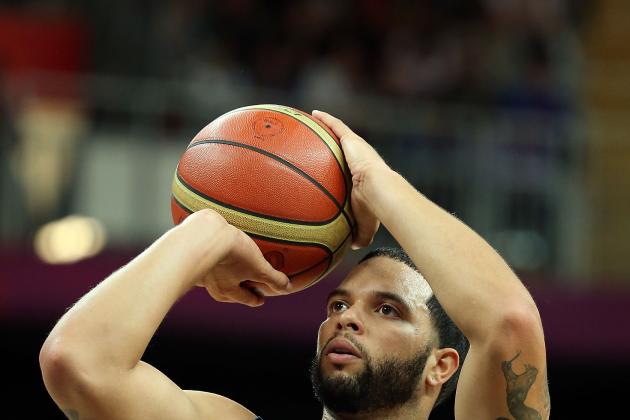 Christian Petersen/Getty Images

It might be based on just looks alone, but I could totally see Deron Williams cruising up and down the road on a big, rumbling motorcycle in his spare time. He doesn't necessarily fit a "biker" stereotype, but he looks like a guy who enjoys a motorcycle.
Deron Williams could easily be a member of a gang rolling through Charming, getting into some kind of trouble with the SAMCRO boys.
Williams would probably be able to pull the look off pretty easily, although there's a lot more to being a dangerous man than just looking the part.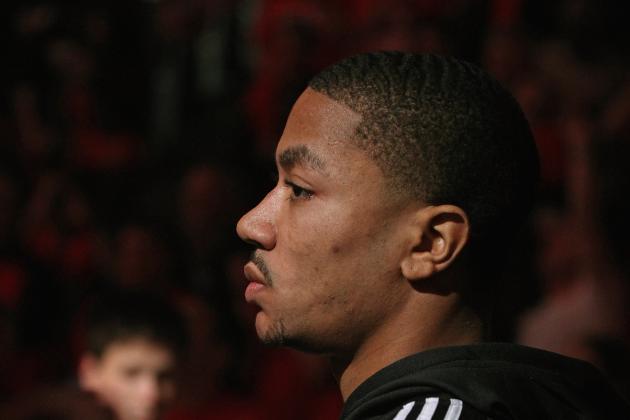 Jonathan Daniel/Getty Images

There are two roles that I could see Derrick Rose playing well with the final half season of Breaking Bad, which is nearly a year away after the short half-season during the summer.
First, Rose could easily come in as a stone-faced DEA Agent from hell that Walter White has to deal with moving forward. Depending on the role that Hank plays moving forward, a situation could arise where someone else has to take over the case. A stone-faced, no-nonsense Rose would do a pretty damn good job as far as NBA players go.
However, the role he's destined to play in "Breaking Bad" is the new drug czar implemented into the story line set to wreak havoc like the late Gus Fring.
How his character affects the arc of the show completely depends on how Walter moves forward and what happens to Jesse Pinkman, but Rose could do better than any other NBA player as a cold-blooded head of an illegal organization. I suppose Mikhail Prokhorov could pull it off, but he probably couldn't ball in the league quite like Rose.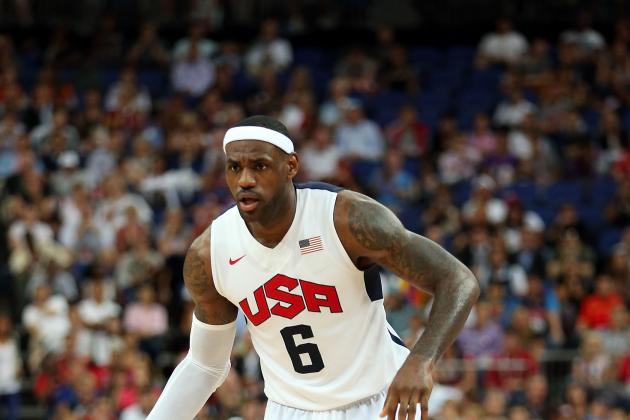 Christian Petersen/Getty Images

If you're keeping track in "Game of Thrones" you'll realize that we've got a King in the North (Robb Stark), a King of the Iron Isles (Balon Greyjoy), a King Beyond the Wall (Mance Rayder), a contested King of Westeros (Joffrey Baratheon), the rightful King of Westeros (Stannis Baratheon) and a Queen Across the Narrow Sea (Daenerys Targaryen).
In all, after you include the now-deceased Renly Baratheon there have been a total of seven people that have tried to claim themselves king or queen of something, so why not one more king thrown into the mix?
LeBron James, the self-proclaimed King of the NBA, could be thrown in as yet another king to keep track of. His reign would be sung of for years and he would be beloved to both the Old Gods and the New.
If you are one of those twitterers, you can follow me @JDorsey33.