Why Pittsburgh Pirate Fans Should Still View 2012 as a Success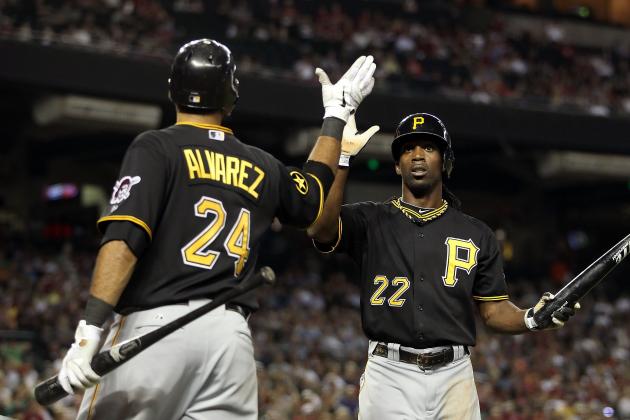 Christian Petersen/Getty Images

If you told a Pirate fan before the season that the Bucs would be 76-80 heading into the season's final week, that fan would probably be pretty happy. Most outlets expected the Pirates to win around 70 games this season, and their performance has exceeded those expectations.
Because of the way the 2012 season progressed in Pittsburgh, most fans are understandably disappointed. The Pirates were a legitimate playoff candidate into September, and in the middle of August it was unfathomable that the Bucs would actually fail to break their infamous streak of 19 consecutive losing seasons. Yet here they are, looking at their second straight late-season collapse.
The Pirates' collapse is unquestionably awful, and fans and the team alike have to view 2012 as a huge missed opportunity. But unlike 2011, when a team that was in over its head simply fell off the pace, the Bucs can take plenty of positives from the 2012 season that will hopefully be part of Pirate baseball for years to come.
Begin Slideshow

»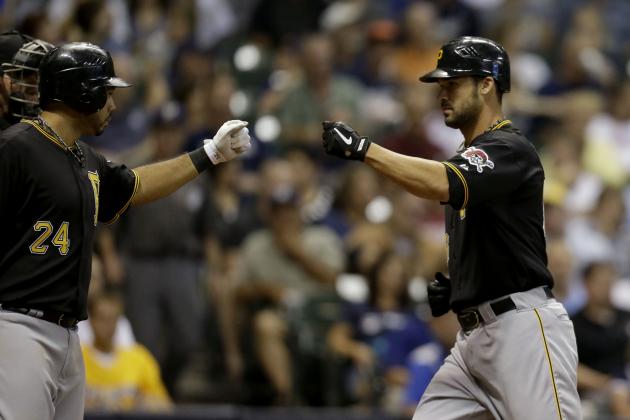 Mike McGinnis/Getty Images

The Pirates have gone from a team that was traditionally a light-hitting outfit to ranking fourth in the National League in home runs in 2012. While many players have contributed to this power surge, Pedro Alvarez and Garrett Jones provide the Bucs with two consistent home run threats in 2013 and beyond.
The emergence of Alvarez, the former No. 2 overall pick in the MLB draft, as an above-average regular has been one the Pirates' best developments on the 2012 season. The third baseman still has some issues getting on base, but he has provided competent defense at third this season while showing why he can be a feared run producer for the next decade.
Jones, one of Neal Huntington's scrap-heap acquisitions, has put together a strong season as well. His .515 slugging percentage was second to only Andrew McCutchen on the Pirates, and he is one of the few Bucs whose level of play has not slipped over the past six weeks.
In Alvarez and Jones, the Pirates have legitimate No. 4 and No. 5 hitters to fill out the heart of their lineup (along with McCutchen, of course) next season.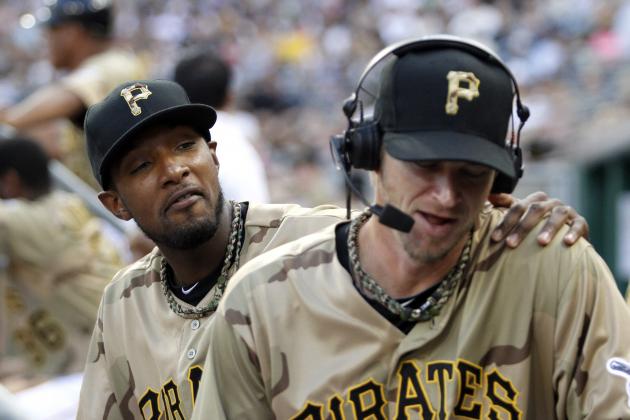 Justin K. Aller/Getty Images

The Pittsburgh pitching staff's struggles during the last two months are not just a case of anticipated regression as they were in 2011. The Pirate rotation has slumped, but the presence of power pitchers like A.J. Burnett and James McDonald gives the team reason to believe that their pitchers can be competitive once again next year.
Burnett is not without his flaws, though acquiring him from the Yankees at little to no cost was clearly one of Neal Huntington's best moves in Pittsburgh. McDonald has clearly had his control problems in the second half.
But at the same time, these two pitchers provide the Pirates with legitimate top-of-the-rotation potential, something this team has been lacking for years. Add Gerrit Cole and Jameson Taillon and the Bucs' pitch-to-contact days are a thing of the past.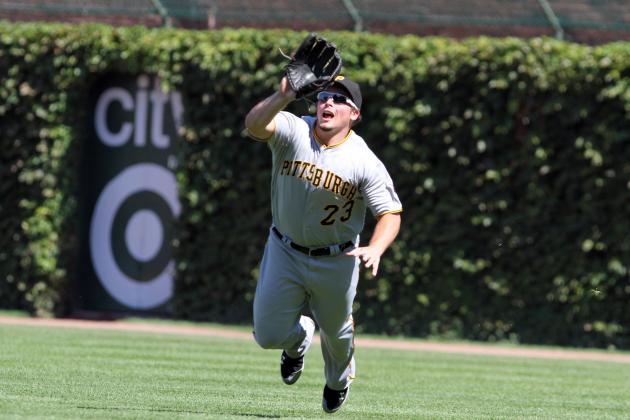 Tasos Katopodis/Getty Images

The Pirates saw a lot of new faces toward the end of 2012, both through trade acquisitions and promoting a slew of prospects. Several of these new faces will be back next season, ready to play effective roles after adjusting to becoming Pirates.
Wandy Rodriguez, Travis Snider and Gaby Sanchez, all added through trade, should each play a large role on the 2013 Pirates. Rodriguez will be the No. 2 or No. 3 starter, Snider will likely become the everyday right fielder, and Sanchez will be a key reserve and the first bat off the bench.
The Bucs' young blood will have a major role to play in Pittsburgh. Starling Marte's season was derailed by injury, but he will be at full strength next year as the lead-off hitter. In Marte, Snider and McCutchen, the Pirates may have the best defensive outfield in baseball.
Kyle McPherson and Jeff Locke will contend for slots in the starting rotation, while Bryan Morris, Chris Leroux and Justin Wilson can all be effective out of the bullpen.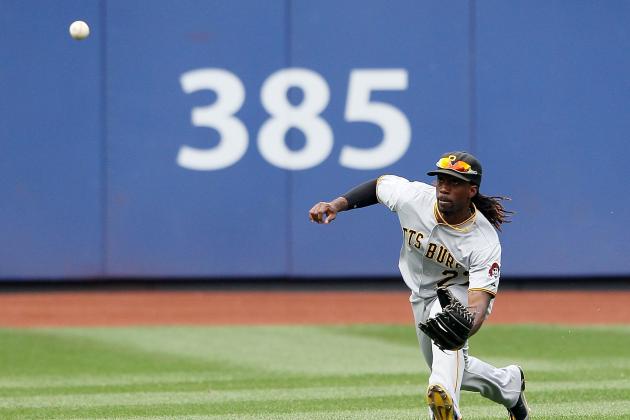 Alex Trautwig/Getty Images

While 2012 will immediately be remembered as the year of the epic collapse in Pittsburgh, down the road it may simply be known as the year Andrew McCutchen developed into a perennial MVP candidate.
Even after a recent slump, McCutchen's numbers have been mind-numbing this year, as his on-base percentage remains above .400 and he comfortably leads the team with a .558 slugging percentage. He is an elite baserunner and above-average defender as well.
To top it all off, McCutchen is only 25 years old and has all the characteristics of a charismatic team leader. McCutchen is going to be the face of the Pirates for a long time, and there are few teams in baseball who have a better player to build around. The Bucs are very lucky that they locked McCutchen up long-term before his breakout year.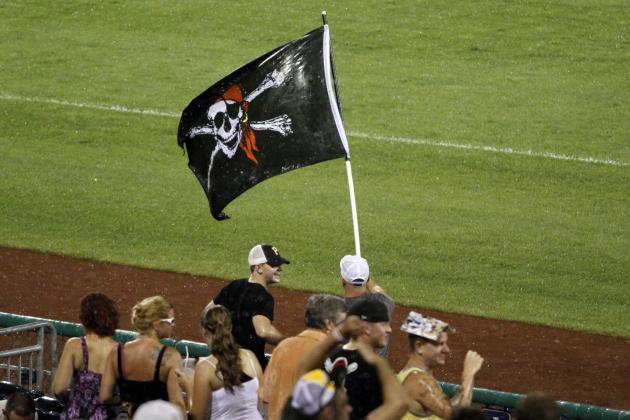 Justin K. Aller/Getty Images

This season will leave Pirate fans with a bitter taste in their mouths, but it was undoubtedly the most exciting summer in Pittsburgh in a long while.
The Pirates have not truly been in a pennant race in many years; even last year the Pirates were in a pretty poor position by mid-August, when pennant races truly start to heat up. Fans were devoted to the Bucs night in and night out in 2012, and local media couldn't write about them enough while the national media also took notice.
2012 was a reminder of why Pirate fans have put up with all the years of losing. There will be no better feeling for any fanbase than when the Bucs finally make it all the way back. Based on improvements this year and some of the elite talent that is on the way, this outcome may be pretty close on the horizon.