Wisconsin Football: 3 Keys to the Game vs. Nebraska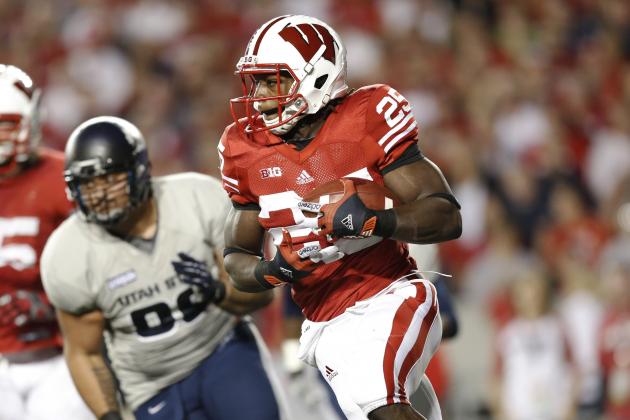 Tom Lynn/Getty Images

Saturday's matchup with the Nebraska Huskers will really be a homecoming of sorts, but it won't feel that way for the Badgers.
Barry Alvarez was a linebacker in Lincoln before putting his stamp on the game as a revered coach of the other Big Red in Madison. Alvarez has freely admitted that he built the Badger program in the mold of his alma mater, and it seemed as though the acorn became the tree when the two teams met last season.
The Huskers are looking to make some firewood though.
Bret Bielema and his new coaching staff will face a road test unlike any other they will see this season. On top of the simple challenge of playing in hostile territory, Wisconsin will be bringing a freshman quarterback, dinged up defensive line and a questionable running back in Montee Ball.
The team's chances are about as slim as its recent margins of victory, but more improbable upsets have already happened this year.
Begin Slideshow

»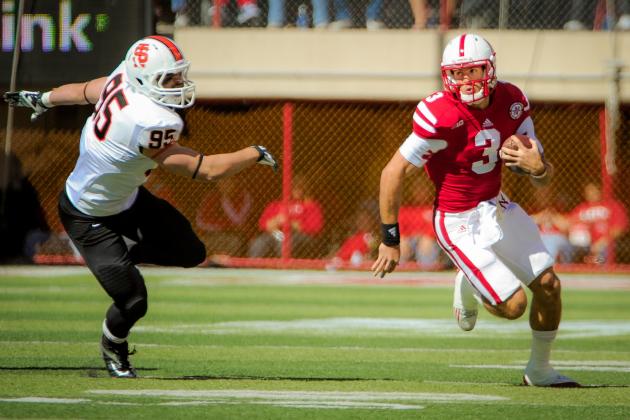 Eric Francis/Getty Images

If Taylor Martinez is "skipping rocks," Joel Stave is probably practicing at a local pond.
The Husker quarterback is experiencing a resurgence after a season plagued with inconsistency. Martinez is finally distancing himself from the notion he can't pass, as well as distancing himself from defenders with 191 yards on the ground so far this season. His accuracy is closing in on the 71 percent mark while limiting his interceptions to only one in 2012.
To keep the Huskers from grabbing the game's momentum, the Badgers will have to make Martinez uncomfortable. Luckily, Wisconsin is well suited for a matchup with such a mobile quarterback. Chris Borland, in particular, will have to be Martinez's shadow and use his speed and smarts while in pursuit.
A rather verbose defensive end in David Gilbert will have to back up his trash talk and be a terror off the edge. Simply put, Wisconsin will have to re-enact the nightmare from 2011 where Martinez threw three interceptions and was completely neutralized.
It will be a tall order for an improved player, at home, with revenge on his mind and motivation on his bulletin board.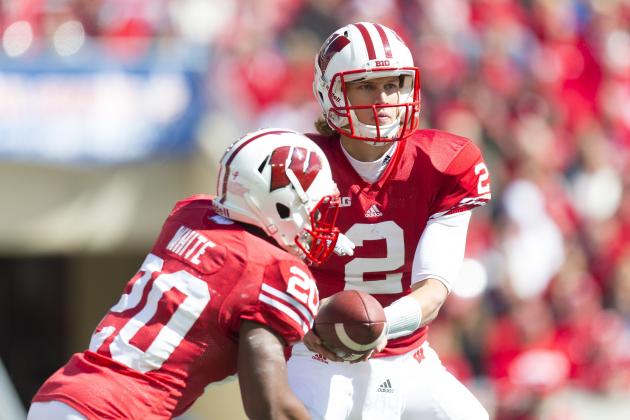 Jeff Hanisch-US PRESSWIRE

The term "jet sweep" will soon become a popular part of the Wisconsin lexicon.
Wisconsin looked more like its normal self last week because offensive coordinator Matt Canada used misdirection to buy his players time and create plays. One of the most effective tactics was the "jet sweep" formation where a running back comes into motion while another tailback simultaneously moves forward to take the hand off.
Defensive linemen and linebackers cannot key on either player, and if a runner like Melvin Gordon makes it to the edge, it's a track meet. Gordon will win every time. If defensive players rush to the edge, an inside runner like White can explode up the crease.
Lastly, quarterback Joel Stave can elect to keep the ball himself for a play-action pass. The intended result is chaos and to keep the defense off-kilter. If the Badgers can sell plays like the jet sweep, expect a long night for Bo Pelini's under-performing rushing defense which ranks 86th nationally.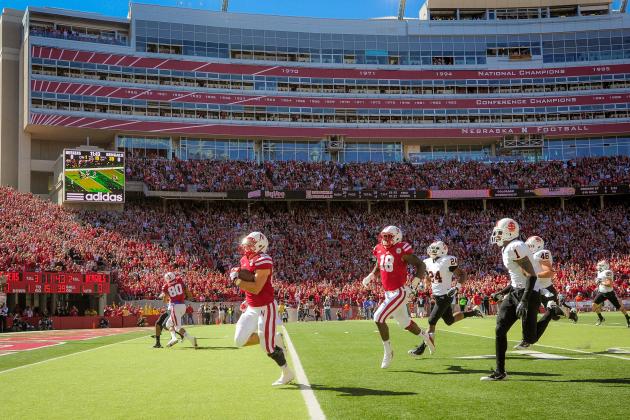 Eric Francis/Getty Images

Night games are tough.
Night games on the road are tough.
Night games on the road against a power like Nebraska are straight up overwhelming.
For the Wisconsin Badgers to have any success, they must first win the war of nerves. The media has called this team a disappointment and destined for a crushing loss.
But there is always a sense of security in being counted out. Message boards are highlighting the fact that Stave will be making only his second start in front of a rowdy crowd, but coaches and players praise his poise. Reporters point to an ugly loss to Oregon State, but that same Beaver team beat UCLA, who beat up on Nebraska a few weeks ago.
An upward trend in play and a renewed confidence after a solid win will go a long way to buoy the Badgers.
This underdog may yet have some bite to go along with its bark.