Today, Chelsea defender John Terry was found guilty of racially abusing QPR defender.
He was subsequently fined £220,000 and handed a four-match suspension.
The official statement from the Football Association (reported via thefa.com) reads:
An Independent Regulatory Commission has today [Thursday 27 September 2012] found a charge of misconduct against John Terry proven and has issued a suspension for a period of four matches and a fine of £220,000, pending appeal. The Football Association charged Mr Terry on Friday 27 July 2012 with using abusive and/or insulting words and/or behaviour towards Queens Park Rangers' Anton Ferdinand and which included a reference to colour and/or race contrary to FA Rule E3[2] in relation to the Queens Park Rangers FC versus Chelsea FC fixture at Loftus Road on 23 October 2011.
In an attempt to clear things up a bit, bbc.co.uk reported that:
Terry admitted using the word "black" and swearing at Ferdinand but insisted he had only been repeating words he thought the Rangers defender had accused him of saying.
Now that the quotes and cases are out of the way, here's my perspective on this matter.
Racism in any way, shape or form is a sickening form of discrimination and it needs to be stamped out.
So much progress has been made in recent years to try to deal with this problem, and its sad that John Terry has found himself caught up in this.
As a public figure in his role as Chelsea captain (and former England captain), John Terry is supposed to be a role model.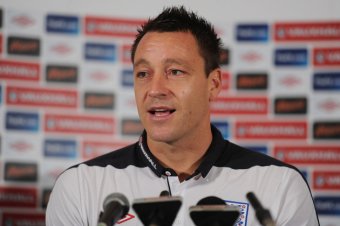 The problem is that when kids see him mouthing off at any player, especially something like this, they'll think it's OK to do the same—when it isn't.
The only people who know the tone of what Terry said are the man himself and Anton Ferdinand: Nobody else.
Everyone else has opinions, but they don't know the facts.
Now that Terry has been found guilty, we come to the subject of the punishment.
As I said earlier, John Terry has been handed a four-match ban and fined £220,000.
In my opinion, that isn't harsh enough.
Let me explain why.
A four-match ban from the FA indicates that they deemed this instance of racism as only slightly worse than a bad tackle! How can that be the case?
I'm not a Barton fan, but Joey Barton was handed a mammoth 12-match ban for his behaviour at the end of last season.
Eight of those were for kneeing Sergio Aguero in the back and attempting to headbutt Vincent Kompany as he left the pitch (via dailymail.co.uk).
As shameful as those actions were, Barton was never charged with using racist language.
Then we come to the Luis Suarez episode last season, where the Uruguayan was handed an eight-match ban and fined £40,000 (via guardian.co.uk) by the FA for racially abusing Patrice Evra during a match at Anfield.
When the FA made the decision to hand Suarez such a lengthy ban, knowingly or not, they set a precedent with their judgment.
I've already said it in this blog: Racism is the most disgusting form of discrimination and it needs to be stamped out.
However, the FA need to show consistency in their punishments for the offence.
If one player is handed an eight-match ban, then anyone else found guilty of anything to do with racism should be hit with the same punishment.
There's no room to manoeuvre on this as far as I'm concerned and for me, John Terry's punishment does not fit the crime.