Fantasy Football Week 4: Four RBs with Great Match Ups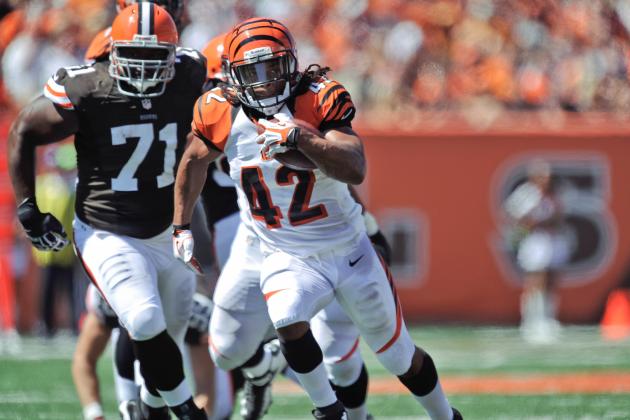 Jamie Sabau/Getty Images

There are two ways to prevent migraines that come with weekly roster decisions: Target games projected to be relatively defense free, and play your guys against brutally bad defenses.
Let's focus on that latter ploy and find four running backs who match up against the NFL's cushiest defenses this week.
Three weeks into the season, we know who will be gashed by opposing run games because, well, run defenses like the one in New Orleans might let you rumble for 100 yards and a score this Sunday.
Before we start, a side note: Don't play these guys over your proven studs like Adrian Peterson, Arian Foster and Ray Rice. Fantasy monsters are every-week plays. Consider the following four runners in place of your team's second running back, if he has a particularly thorny match up in Week 4.
Begin Slideshow

»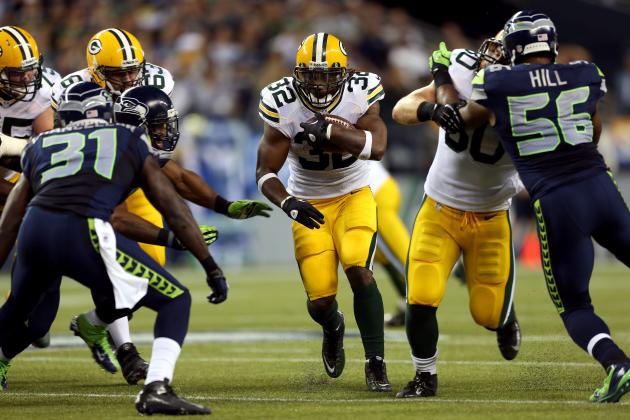 Otto Greule Jr/Getty Images

Probably you drafted Packers running back Cedric Benson as a mid-to-late round backup runner, so his lackluster early season performances haven't eaten your fantasy squad alive.
Maybe you haven't even used old Ceddy Bear yet.
No more.
Benson has no business rotting away on your fake football bench this Sunday as the Packers take on the dismal Saints, a team that last week allowed Chiefs running back Jamaal Charles to go bonkers, running for 233 yards, including a 91-yard score.
Charles's huge day was no fluke. The post-Bounty Gate bunch is giving up an astounding 215 yards a game on the ground, 60 more yards per game than any team in the league. Alfred Morris bulldozed the Saints. So did the Panthers running backs. The Saints couldn't stop Charles even with no real threat of a passing game. They stacked the line with eight defenders and couldn't lay a hand on the Chiefs burner until he was five yards downfield.
Against Green Bay, a team with aerial weaponry to spare, the Saints defense will spread out, leaving only five or six defenders near the line. I expect Benson, who looked good in spurts against a fearsome Seahawks defense Monday night, to absolutely gouge the Saints.
Use Benson as a top-12 running back against New Orleans. There's no better match up in fantasy this week.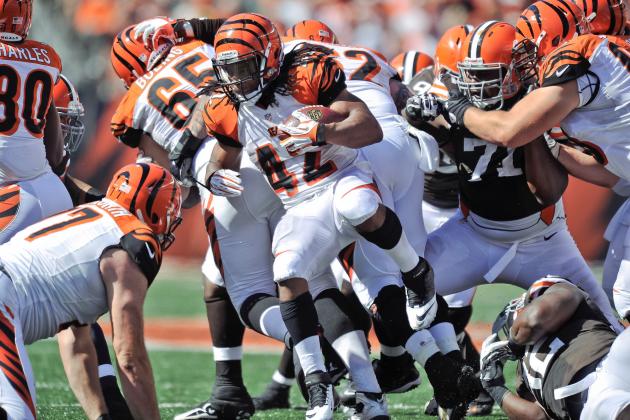 Jamie Sabau/Getty Images

The plodding touchdown scorer extraordinaire has looked slow and ineffective at times this month—especially last week against a banged-up Washington front seven—but BenJarvus Green-Ellis gets the Jaguars this week, which means he deserves a spot in your lineup.
Green-Ellis lacks any real big play ability so he's not going to post elite numbers for your fantasy team. He will, however, get goal line touches. Against an abysmal Jaguars run defense, you can bank on a nice chunk of yardage and a shot at a score or two.
Jacksonville has given up 154 yards per game through the season's first three weeks, good for 30th in the league. Teams are abusing their undersized defensive line, and I expect the Bengals to follow suit. The lowly Jags have allowed five rushing touchdowns in September. Only one team, the Saints, have allowed more.
Green-Ellis fumbled for the first time in his career last week against the Redskins, breaking a streak of 589 carries without coughing up the pigskin. Ball security won't suddenly become an issue for Green-Ellis. As steadily as ever, he'll carve up the Jaguars defense this week.
Hire the Law Firm for Week 4 fantasy happiness.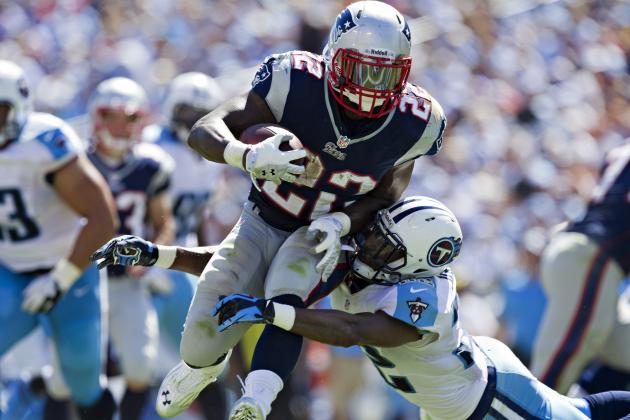 Wesley Hitt/Getty Images

Everyone relax.
Danny Woodhead appeared to be the Patriots' primary ball carrier in Week 3 against Baltimore, with Stevan Ridley relegated to a complimentary role. Fear not, dear fantasy fiend.
This is the inherent risk of owning a New England running back: unless you have a direct line to Bill Belechick's brain, you have little idea of which approach the Patriots offense will take from week to week.
Woodhead was the back of choice in the up-tempo no-huddle offense New England ran against the Ravens. This week, against a mediocre Buffalo Bills front seven not nearly as daunting as the one in Baltimore, I expect Ridley to resume his role as primary runner for an offense that, I believe, is about to hit its stride.
Ridley ran for 196 yards in the season's first two games while receiving almost 20 carries a game, serving as Tom Brady's running back in the vast majority of offensive packages. The Bills are allowing 100 yards per game to opposing runners at 4.1 yards a carry.
Don't bench Ridley after one down week. Resist the urge. Play him.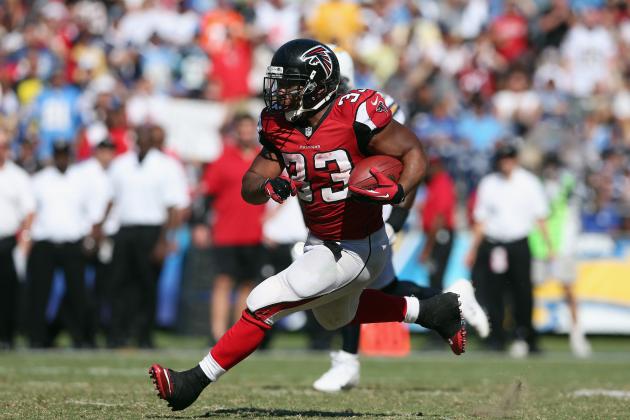 Jeff Gross/Getty Images

The runner formerly known as the Burner is a plodding fantasy corpse today, with no hope of a mid-to-late season resurgence in a Falcons team finally finished with their days in the offensive Stone Age.
Michael Turner lost his role as Atlanta's primary back last week, as former backup Jacquizz Rodgers played more snaps than Turner, the player perhaps most over-drafted in fantasy leagues this summer.
Turner, the fantasy zombie that he is, actually produced for his beleaguered fantasy owners against the Chargers last week, totaling 80 yards on 14 carries, or 5.1 yards per tote. Not bad for a guy who turns the corner like a tractor trailer on a winding mountain road during an ice storm.
Turner's Week 4 match up could hardly be more delectable. The Panthers have no real interest in tackling opposing runners, as they showed more than a few times last Thursday, when Giants journeyman running back Andre Brown became Jim Brown for a night.
Teams are running for an average of 139 yards a game against Carolina in the early going. The Falcons new-found aerial assault won't allow the Panthers to bear down on the line of scrimmage and stifle the rolling ball of former fantasy glory that is Turner.
Turner, for this week only, is a clear Top 15 running back option. After that, god speed.