La Liga: Economic Crisis, Two-Horse Race, & More: A Roundtable Discussion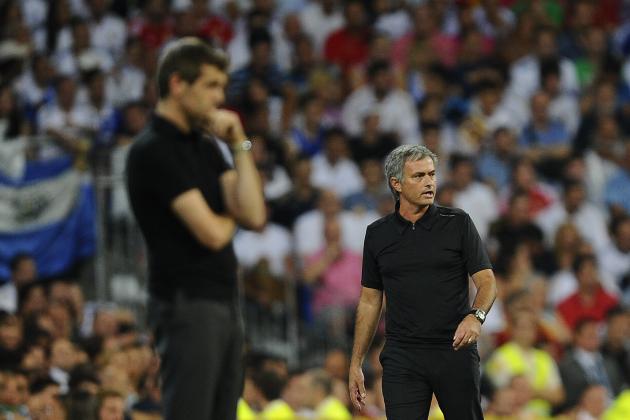 David Ramos/Getty Images

Welcome to the first edition of Bleacher Report's newest series focusing on all the majors events in La Liga.
We have compiled BR's top Spanish football writers for a roundtable discussion that will covers various topics changing from week to week.
The topics will range from important matches in a certain week to overarching questions from this season. We will look at individual teams as well as the league as a whole.
We start the new series by tackling perhaps the biggest, most pressing questions about the league.
Inspired by the recent protests that forced the Rayo Vallecano vs. Real Madrid match to be delayed, we take a look at the financial problems in La Liga and how it is crippling the league.
After reading through these questions, our hope is that readers will be more informed by seeing different viewpoints and will actively partake in discussions.
Feel free to leave us comments, messages, and/or tweets telling us what topics you'd like to see discussed on any given week.
This series will be a weekly occurrence every Tuesday going forward.
Let's get straight to it, then.
Begin Slideshow

»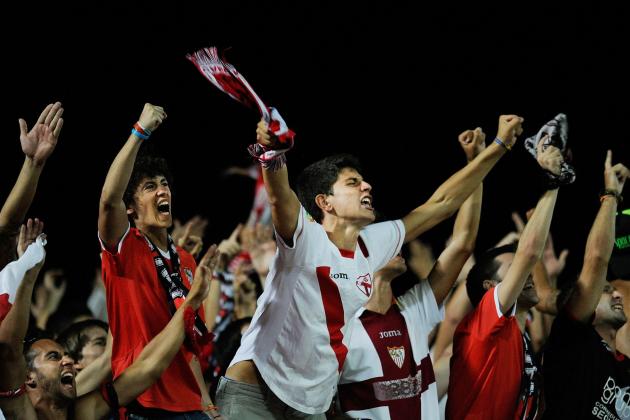 Denis Doyle/Getty Images

Denis Doyle/Getty Images

Matthew—I don't see why it should be unexpected. Fans are getting understandably tired of the broken system in La Liga and are protesting in the way they know how.
Is vandalism the answer? It might be the only way to get a message across to La Liga as a whole that there's a problem.
Let's hope that the message is heard before more acts of vandalism occur or responses escalate.
Thomas—I don't think acts of sabotage will ever be warranted, but it's certainly something we'll begin to expect.


Clubs need to boost revenue anyway they can, even if it means upsetting the fans. But how much blame can we lay at the hands of poor management by clubs?


Sure, the money coming in from TV deals is abysmal, but hiking up the prices for games against Real Madrid or Barcelona is rightly going to frustrate many fans. I don't condone it, but I expect more acts like what happened in Vallecas to crop up in the future.


Xoel—Expected: yes. Warranted: no. Expected because the European football fan has always taken steps to sort of retaliate in frustration with either their club's management or other teams.


I can't say Rayo fans should not be upset about tickets being raised, and I expected them to react.


However, the actions of those fans who cut the wires and caused the delay are simply pathetic and only sends a message that they are willing to hurt the club and the fans' image just to try and "hurt" the game.


This message only embarrasses all of La Liga and its fans.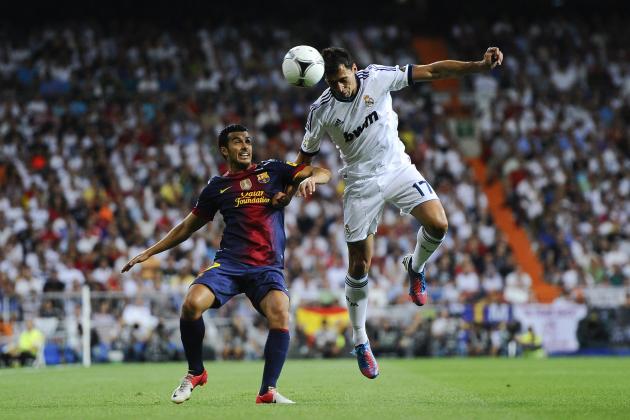 David Ramos/Getty Images

Michael—Of course they are, they are the ones preventing more equal distribution of revenue—understandably so. But the rest of the league has had a huge role here as well.
Too many clubs have been terribly mismanaged, while others have had owners who treated the club as their own second bank accounts. Lack of revenue is a result of the Big Two. Huge debt levels and owed taxes are not.
Many Spanish club didn't even have English versions of their websites until very recently, and marketing is simply horrid for nearly every team outside of the Big Two.
There is very little interest in the league for new fans apart from Real Madrid and Barcelona and that is as much these teams' fault as the gap in revenue.
Thomas
—The Big Two in La Liga are not entirely to blame. They have done well to build their reputation and brand around the world. It also equates to very poor management on the part of certain other teams,
Atletico Madrid
for example.
But Real and Barcelona are certainly to blame for allowing this to continue. They have a great deal of influence in Spain and yet do little to counter the economic problems.


They suffer as well, with the increase in taxes throughout the country, lower attendance and subsequently the need to boost the contracts of players like Ronaldo.


The problem is, Real and Barcelona don't seem willing to allow other clubs to grow, and why would they?


They have a great deal whereby they remain strong without much threat, but any other team with a hint of aggression to their power is immediately stripped of its assets either by the Big Two or those around Europe.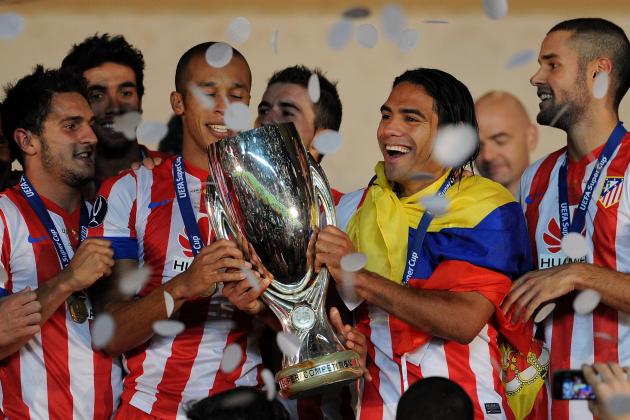 Chris Brunskill/Getty Images

Kieran—I think it will happen, it's just a matter of time. The Malaga investment was good for La Liga, it's just a shame that the money stopped coming in.
Don't forget that before big-spenders Manchester City won the Premier League last year, the previous seven had been won by
Manchester United
and
Chelsea
.
Arsenal
won the Premier League in 2004, the same year in which Valencia won La Liga.
Chelsea and Man City were given years of free spending without FFP rules, a freedom that clubs like Malaga won't have now.


Xoel
—I say within 2-3 years. Personally, I think the other Liga teams not named Real Madrid or Barcelona should emulate the same formula that has worked for
FC Porto
in the Portuguese league. They've bought low and sold very high. Atletico is making a strong push in doing this recently.
Roberto
—Soon, maybe even this season. Real Madrid are currently in seventh place behind clubs like Atletico Madrid and
Sevilla
.
With the exception of Rayo Vallecano, Real Madrid has not been performing well this season and have been very inconsistent.
Real Madrid also have to deal with internal issues like the Ronaldo and Sergio Ramos sagas which hurts them. This could give clubs such as Atletico Madrid chances to contend.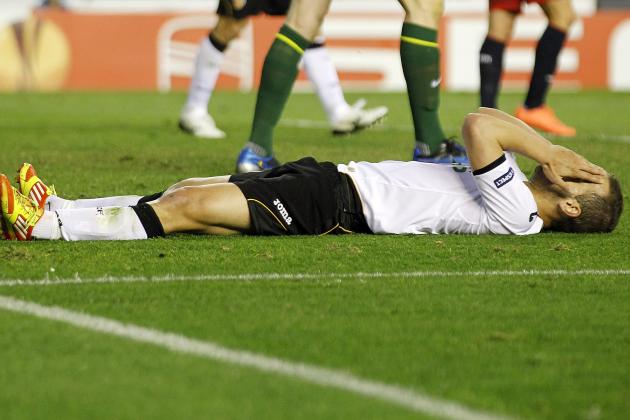 Angel Martinez/Getty Images

Roberto—La Liga has to start with more equal distribution of money from TV rights. No third club will have much financial stability without this, not while still competing anyway.
The league should also encourage clubs to find other ways in matches to generate revenue. One example is selling players and using the money to rebuild the club's infrastructure and academy, much like AC Milan did when it sold Zlatan Ibrahimovic to PSG.
Xoel—Perhaps the FREF could come up with a plan to financially balance La Liga, but it's close to being as complicated as the European financial crisis. A restructured TV deal is possible to aid the teams with smaller budgets.
But let's be real: there is some form of corruption in all world football leagues. There are certain people involved in Spanish football who will benefit from the Liga system staying like it is.
Parity may be great for a league like the NFL, but not for La Liga or any world football league. Money is lacking in La Liga and those who currently have it will do anything and everything to keep their share of it.
Matthew—First, La Liga needs a new TV revenue distribution system. Right now Barcelona and Real Madrid eat up about 30% of the revenue alone. That's almost 1/3 of the money for just two clubs!
Once that happens, the clubs need to work on debt reduction and better management. It's no secret that Malaga was poorly managed, despite receiving an influx of cash.
Clubs like Athletico Madrid and Valencia will need to work at reducing their debt before they can seriously contend.
After that, the clubs should follow the Bundesliga model, where fiscal responsibility is one of the most important things for a club to maintain.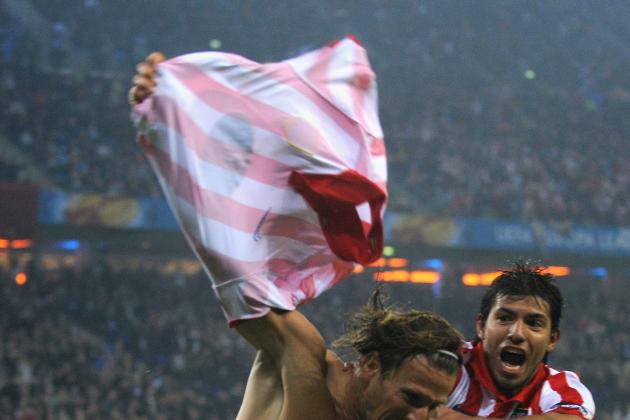 Michael Regan/Getty Images

Kieran—No, it's not. La Liga is in a bad place right now, but so is Spain as a nation. I don't buy into a lot of the La Liga pessimism because despite all its disadvantages it manages to produce incredible, entertaining football week in, week out.
The TV rights issue needs to be solved. Rights to play La Liga are incredibly expensive and thus this year many TV stations across the globe made the decision to stop televising Spanish football. This is hugely detrimental to the league's reputation and its popularity.

How can it even compete with the Premier League if you cannot even watch it?

Thomas—La Liga is not beyond saving, but the problem is that it's difficult to imagine it in any other form than it is now.


It has a lot of positives to help take it forward, for example the consistent quality it produces from its youth ranks.


But all parties need to be willing to take the league forward (including the media), rather than just looking out for number one.


There's very little unity in the league it seems, but greater dialogue is needed and a desire to make the league a real powerhouse in the footballing world.

Michael—The league is not beyond saving, but it is certainly on the edge. Recent trends show a league in decline and that is undeniable.


Disparity is only increasing, very few great players stay in Spain outside of the big two, and competitiveness compared to the great teams of Europe is declining—again, apart from Real Madrid and Barcelona.


The new 2014 TV rights deal, while still terrible, could be the lifeline needed to bring clubs toward breaking even. The top two shares still need to be smaller.

The new Financial Fairplay Regulations, while still lacking, will also encourage economic sustainability, even at the expense of success on the pitch.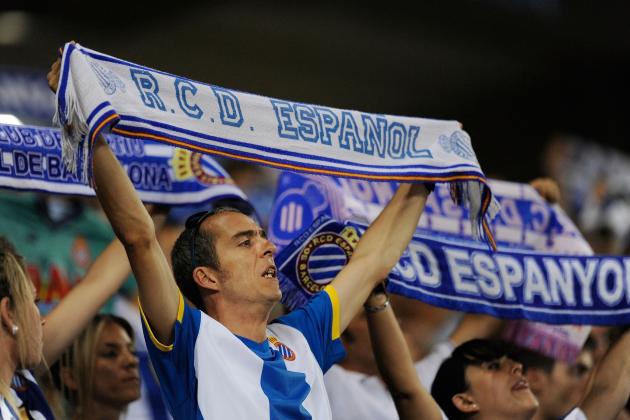 Denis Doyle/Getty Images

Now what we would all love is to hear from you readers and fans of La Liga.
Please feel free to respond to these questions yourself and express any disagreements with any statements made from the writers.
Among just us few, views vary about how bad the situation in Spain is, so chances are all of you have unique and different opinions as well.
Thank you all for taking the time to read and join in on our discussion.
We hope you'll all become active participants in these roundtable sessions and welcome all views and opinions.