Forecasting the Chicago Bears' 2009 Season, Game-by-Game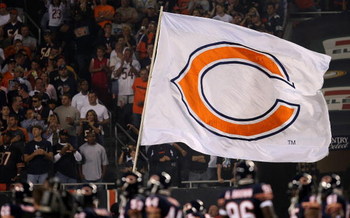 Green Bay Packers: http://bleacherreport.com/articles/134700-green-bay-packers-2009-season
So I went over how I think the Packers' season will go. Let's now finish at least half of the NFC North with the Chicago Bears.
As a Packer's fan, I will not be biased about the Bears. I know I am supposed to hate them until I die, but I have to be 100 percent honest with how I feel things will turn out.
Which why I came to the conclusion that I did with the Chicago Bears. Enjoy!
Cardinals over Bears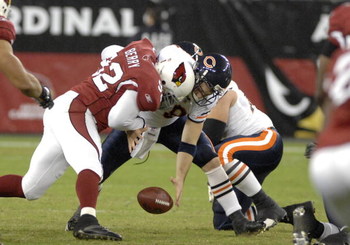 The NFC Champions will get the better over the Chicago Bears, making the Bears 0-1.
Bears over 49ers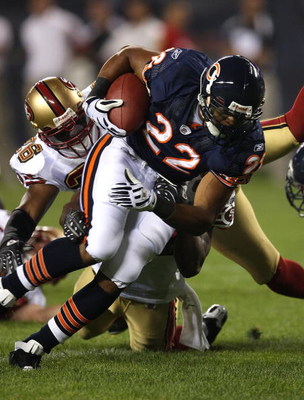 49ers will make an easy match for the Bears this upcoming season, unless somehow the 'Niners pull off some steals in great draft.
Bears advance to 1-1.
Bears over Rams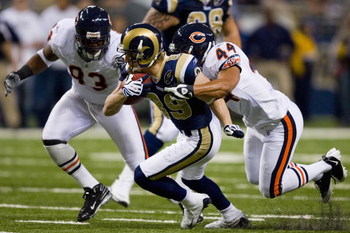 The Rams are looking to be themselves again like always, and the Bears may be good, or they may be bad, but either way, not bad enough to lose to this team.
Chicago Bears go to 2-1.
Bears over Seahawks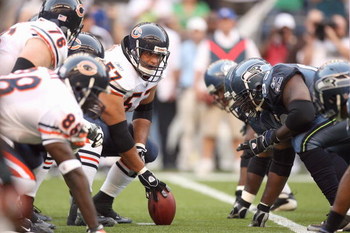 TJ "Who's-Your-Mama" Houshmandzadeh will not make this team better. The Chicago Bears beat the Seahawks increasing to 3-1.
Bears over Browns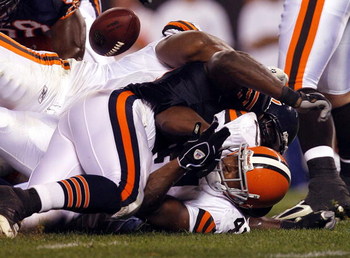 The Browns are looking bad right now, and probably will end up worse than the Bengals in the AFC North by seasons end. Bears win hands down increasing to 4-1.
Ravens over Bears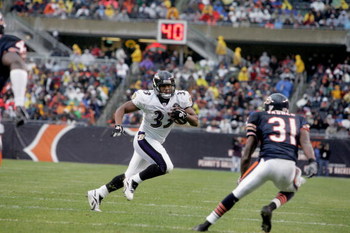 Same arguments as before for the Ravens, they should be good yet again and beat a pretty easy Bears team with their No. 2 ranked defense.
Bears go to 4-2.
Steelers over Bears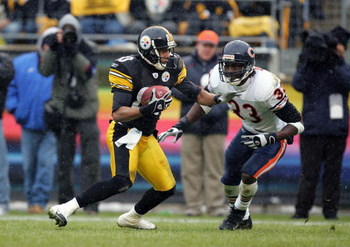 The Steelers are an even better team defensively than the Ravens. Plus, with more experience at quarterback than the Ravens, you are looking at a dangerous team. Bears drop to 4-3.
Bears over Bengals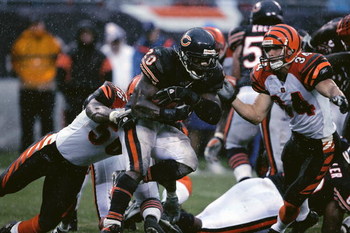 To finish off the AFC North, the Bears will overcome the Bengals and go onto a 5-3 record.
Packers 2 - Bears 0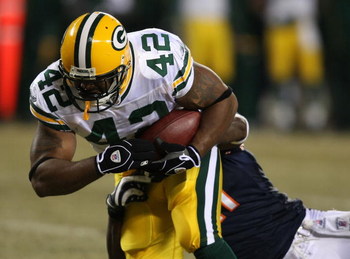 The Packers will sweep the series and beat the Bears twice. This will make the Bears 5-5 and their division record 0-2.
Bears 1 - Lions 1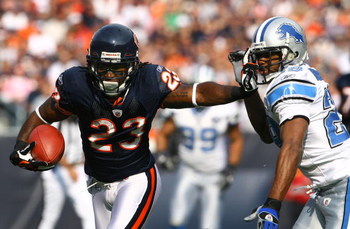 The Bears and Lions will split the series putting the Bears at 6-6 and the Bears' over all division record at 1-3.
Bears 1 - Vikings 1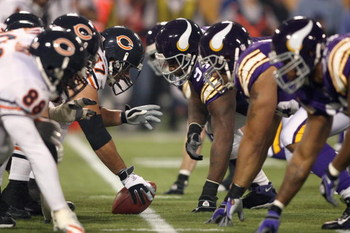 Just like the Bears and the Lions, they will split the series with the Vikings as well, making them 7-7, putting their division record at 2-4.
Eagles over Bears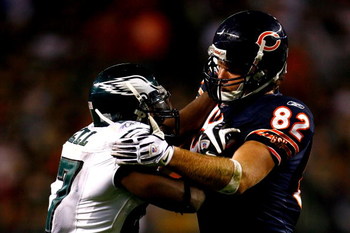 The Eagles started looking really good last season. With Donovan "I don't know the effin' overtime rule" McNabb, I can see the Bears losing this game. Record goes to 7-8.
Bears over Falcons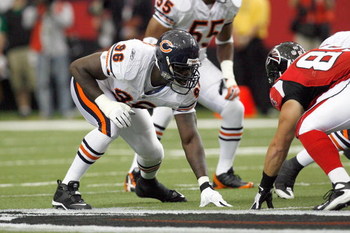 Finally, this brings us to the end of this little slide show, the Bears will prevail over the Falcons as Matt Ryan deals with second-year starters' disease. Bears finish with an 8-8 record.
Keep Reading

Chicago Bears: Like this team?