MMA: The Best Fighter from Each of the Top 10 Gyms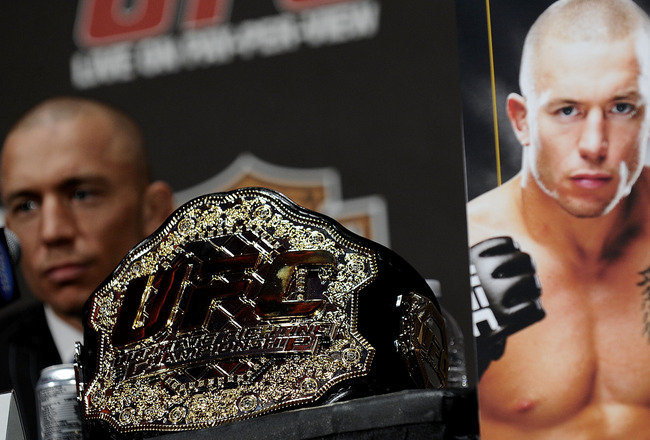 Jeff Zelevansky/Getty Images
Last month I posted a, much discussed, breakdown of what I thought were the top 10 MMA gyms, consistently producing the best fighters.
Some of the biggest disagreements in that list centered on the absence of newcomer the Blackzilians, a camp which has now surely hit the pinnacles of the sport, with the likes of Vitor Belfort, Alistair Overeem and Rashad Evans as regulars.
Then there was the placing of other camps in the list, such as team Black House, home of arguably the greatest fighter of all time, Anderson Silva, which I had down at number three.
To complicate things further, as much as these gyms like to think of themselves as "families"—they are anything but—fighters change camp routinely and will often straddle multiple camps at the same time.
George St. Pierre, for example, calls both Jackson's camp, in New Mexico, and Tristar, in Montreal, as home. Many of the Team Quest guys, now a diminished outfit, are often to be found training at Xtreme Couture in Vegas.
So, for arguments sake, I'm going to stick to my previous list and divide the fighters up among the gyms they spend most of their times, or have trained out of most recently.
Here's a pick of the best fighters from each camp.
My blog on MMA training, MMA techniques and MMA news
Team Alpha Male: Joseph Benavidez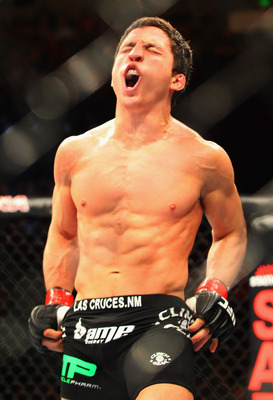 Mark Kolbe/Getty Images
Urijah Faber's Team Alpha Male, out in Sacramento, California, is the home of the little guys.
Justin Buchholz, Danny Castillo, TJ Dillashaw, Chad Mendes and Faber, himself, are just some of the standout featherweights and lightweights that make up this camp.
However, the team's standout fighter is flyweight Joseph Benavidez, who narrowly missed out on the UFC's inaugural flyweight title to Demetrious Johnson
Benavidez' speed and technical ability is equal to even the most seasoned of fighters, and back in 2010 he narrowly lost out to Dominick Cruz for the WEC's bantamweight championship.
Team Quest: Chael Sonnen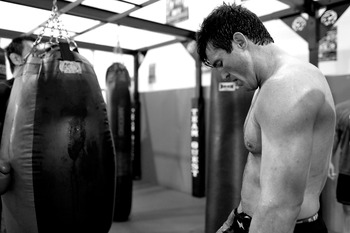 Jonathan Ferrey/Getty Images
Team Quest is one of the oldest MMA gyms in the business.
Founded by Dan Henderson, Matt Lidland and Randy Couture, the facility in Oregon specializes in producing ground-and-pound fighters of exceptional ability.
Chief among them is a man who recently flew too close to the sun—middleweight Chael Sonnen. He's one of the best wrestlers in the UFC and came closer to unseating the incumbent 185 lb champion, Anderson Silva, than anyone ever has.
Alliance MMA: Dominick Cruz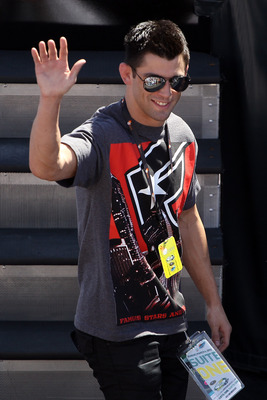 Christian Petersen/Getty Images
A relatively new camp, Alliance MMA was founded in Chula Vista, California by Brandon Vera and has gathered together some of the best in the light heavyweight division, including Phil Davis, Alexander Gustafsson and Joey Beltran.
But the camp's standout talent continues to be UFC bantamweight champion Dominick Cruz, who has gone undefeated in 10 fights.
Xtreme Couture: Martin Kampmann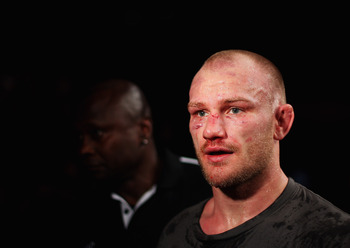 Mark Kolbe/Getty Images
Xtreme Couture has deep roots in MMA.
Founded by the legend Randy Couture, its epicenter in Las Vegas, Nevada is a spacious state-of-the-art facility which attracts fighters from across the world.
However, unlike some camps, few fighters make permanent home here, and the camp's transient nature makes it difficult to pick one notable name.
If push came to shove, Martin Kampmann, riding a three-fight win streak among some of the best welterweight talent in the UFC, stands out more than any other fighter at Xtreme Couture.
Cesar Gracie Jiu-Jitsu: Nate Diaz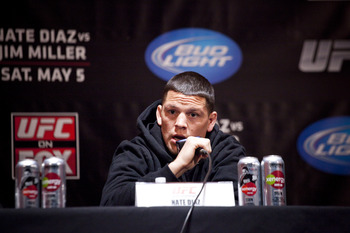 Michael Nagle/Getty Images
A small, tight family unit out in Northern California, Cesar Gracie's camp, nevertheless, is home to some of the best MMA fighters in the business.
With talent such as Nick Diaz, Gilbert Melendez and Jake Shields, it's difficult to pick one standout fighter. But among that lot, Nate Diaz is poised to capture the lightweight title in the UFC's most competitive division, making him the key representative for Cesar Gracie's.
Kings MMA: Fabricio Werdum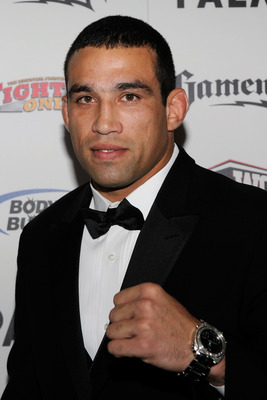 Ethan Miller/Getty Images
With a decidedly Brazilian flavour, this is another camp making home in California. Led by trainer Rafael Cordeiro, Kings MMA, located in Huntington Beach, brings with it the legendary spirit of Brazil's Chute Box Academy.
Its fighters include Wanderlei Silva, Renato Babalu, Mauricio Rua, Mark Munoz and Jake Ellenberger. That's a wealth of talent right there, but Fabricio Werdum is currently head and shoulders above the rest.
Now no longer just a ground fighter, Werdum has rounded out his game with lethal Muay Thai skills and is poised to make waves in the heavyweight division.
Tristar Gym: George St. Pierre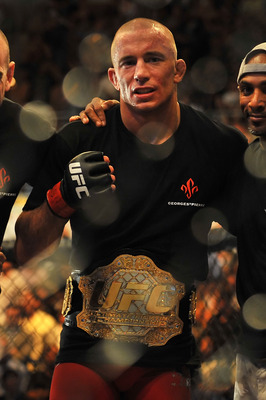 Jon Kopaloff/Getty Images
When you think of Firas Zahabi's gym in snowy Montreal, Canada, George St. Pierre is the beginning and end of any discussion of the best fighter who trains at Tristar.
Sure you have veteran Miguel Torres and rising star Rory MacDonald, but none have come close to achieving what GSP has, nor are they equal to his raw talent.
Black House: Anderson Silva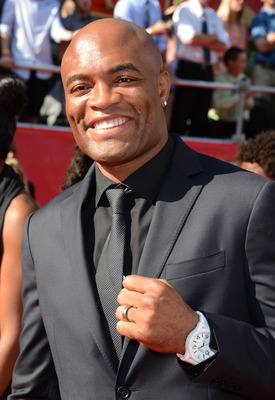 Frazer Harrison/Getty Images
Just as only one name can be uttered when discussing the best talent at Tristar Gym in Canada, no discussion of the fighters at Black House can go past the name of the man who is arguably the greatest talent in MMA history.
Anderson Silva defines team Black House, which includes Antonio Rodrigo Nogueira and Lyoto Machida among its number.
Silva will remain the camp's best fighter for years to come.
American Kickboxing Academy: Cain Velasquez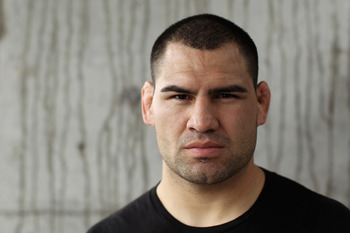 Cameron Spencer/Getty Images
California has been a hub of MMA since the crude beginnings of the sport, and it was American Kickboxing Academy which led the charge all the way back in the 1980s.
Founded by Javier Mendez, with trainers Dave Camarillo and Bob Cook, AKA has been at the forefront of the sport for decades and today is home to fighters such as Luke Rockhold, Jon Fitch, Gray Maynard and Daniel Cormier.
But its star fighter continues to be former heavyweight champion Cain Velasquez, who rose to the top on a blistering undefeated run, until finally being stopped by the hands of Junior Dos Santos.
Jackson-Winkeljohn MMA: Jon Jones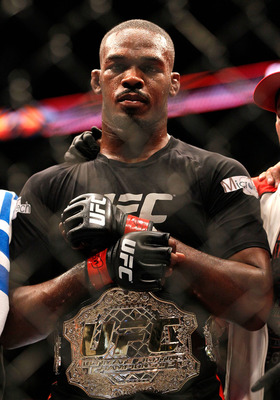 Kevin C. Cox/Getty Images
If there ever was a gym more famous than its fighters, it's Greg Jackson's camp in Albuquerque, N.M.
Together with striking coach Mike Winkeljohn, Jackson has produced champion after champion and is certainly the most prominent MMA camp in the UFC today.
George St. Pierre has a part-time home there, as does Brian Stann and Nate Marquardt. Other fighters who call Jackson's home include Donald Cerrone, Carlos Condit, Shane Carwin and Diego Sanchez.
Quite an illustrious list to chose from, but the best among them today is the youngest champion in UFC history—Jon Jones, who has now gone on to defend his light heavyweight title a record-tying four times.
Keep Reading