Biggest Questions That Need Answering During Detroit Pistons Training Camp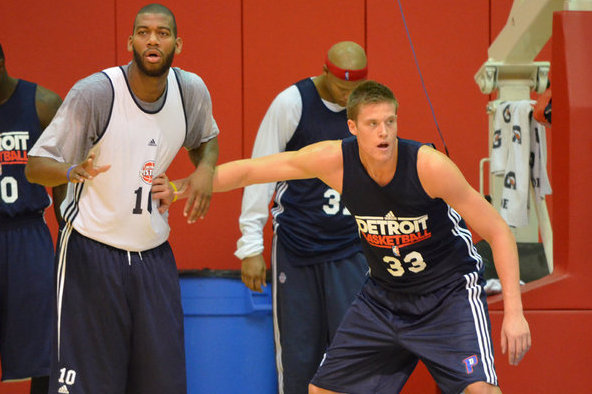 mlive.com
On October 1, the Detroit Pistons, and the rest of the NBA, will take to the hardwood and get back to work. Training camp will begin on Monday, and the Detroit Pistons are poised to have an improved season.
Fans are anxious to find out how good this young team can be. With stars-in-the-making like Greg Monroe and Brandon Knight, it's understandable that hopes are high in the Motor City.
Training camp isn't a definitive predictor of a team's success in the regular season, but it can be a good barometer. It clarifies many questions.
As the Pistons start camp, there is no shortage of questions. Here are five of the biggest ones.
Begin Slideshow

»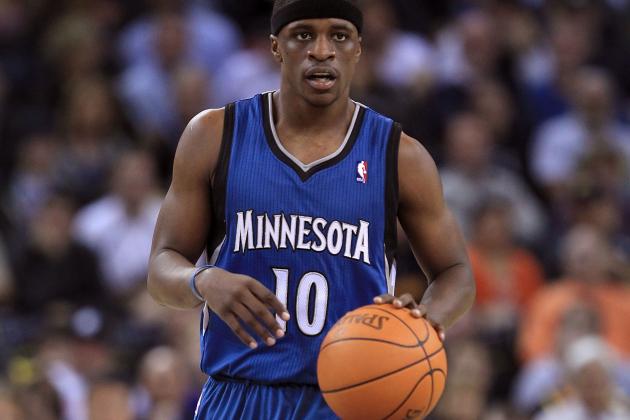 Ezra Shaw/Getty Images

The Pistons recently signed two former first-round picks from the 2009 NBA draft to make things interesting during camp.
Jonny Flynn was brought in to intensify the backup point guard competition, and Terrence Williams was added to complicate the glut at small forward.
The Pistons roster is already at capacity, and every player has a guaranteed contract through the year. So, do Flynn and Williams have a chance to make this roster, or are they just window dressing?
Flynn does have a chance, albeit a small one. Brandon Knight, Rodney Stuckey and Will Bynum are the point guards on the roster, but Stuckey is primarily a shooting guard.
Bynum saw his minutes cut and is the vulnerable one. He's a defensive liability, which doesn't sit well with coach Lawrence Frank.
Flynn has seen his career cut short by injuries, but he had all the potential in the world when he was drafted. If he can provide an upgrade defensively and stay healthy, he could supplant Bynum.
Williams' chances are not so good. The 6'6" small forward has a number of reliable veterans and promising youngsters in front of him that the Pistons have already committed to. He would have to pull off a miracle to make this roster.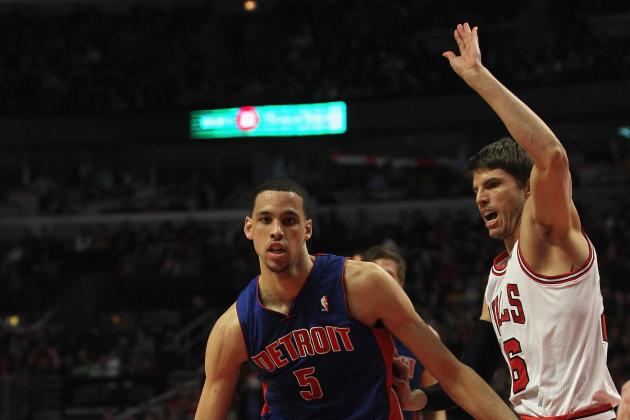 Jonathan Daniel/Getty Images

Rumors and innuendo have been floating around since after the Ben Gordon/Cory Maggette trade. Word on the street is that Joe Dumars might not be done dealing.
Will Bynum and Austin Daye are usually identified as the most vulnerable players to be dealt.
Bynum for reasons I already mentioned and Daye because of his utter collapse last year.
At least Daye has shown flashes of getting better. He played well in the Pistons summer league and is young enough to warrant another chance. Granted, he might just need a change of scenery to reach his potential.
Given his unique skill set, the Pistons would be better off keeping him around, though. They already picked up his fourth-year option earlier this summer, and next year, he'll be an unrestricted free agent.
This year is key if Daye wants a bigger contract, so he'll have extra motivation to improve.
Bynum is an UFA after this season as well. Unfortunately, he doesn't carry the potential Daye does.
Teams are always in need of decent backup point guards, so no one would be surprised if Dumars shops him around early.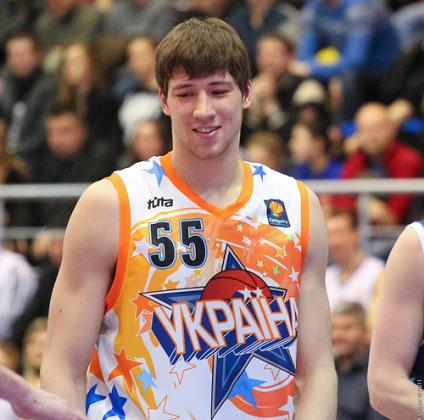 need4sheed.com
The Kravtsov signing can only be described as intriguing. He's a seven-footer that, according to video evidence, runs the floor well and is a physical defender/shot blocker.
If he's for real, the Pistons would certainly benefit greatly from what he brings to the table. Particularly defensively.
The only drawback is no one knows how he'll stack up against true NBA competition. He's been playing in the Ukraine league.
For all we know, that's akin to a beer-league softball player being signed by the Tigers. I'm exaggerating, but you get my point.
No one really knows what Kravtsov can do in the NBA. Training camp will at least give everyone a good idea if he can contribute this year or if he'll be a project.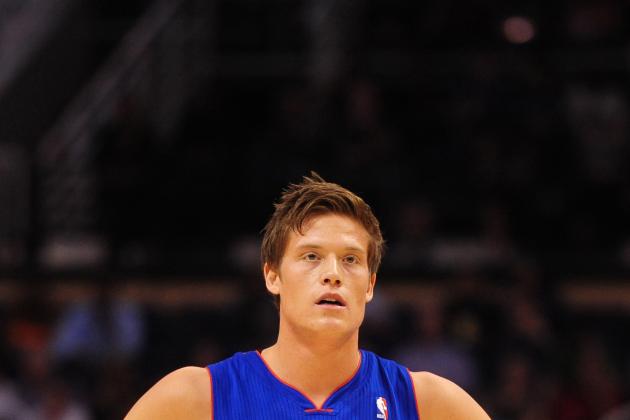 Mark J. Rebilas-US PRESSWIRE

There might be a glut of small forwards on this roster, but at least the starting position is pretty clear. Tayshaun Prince would have to show some major dropoff to lose his place in the starting five.
The competition for power forward is not as clear. Jonas Jerebko might be the consensus pick, but he only started 13 out of 64 games last season.
Jason Maxiell was the beneficiary of the Pistons' slow start last year. He was inserted into the starting lineup as a change of pace, and he never relinquished the role.
No one believes he'll carry the job over into this season, though. Either Jerebko or Charlie Villanueva are the favorites. Training camp will show which one it will be.
Villanueva has been vilified in Detroit, but he's a veteran player who can be a solid contributor. When he wants to be. It's a question of motivation.
If he is motivated, then the competition between he and Jerebko will be the best of camp.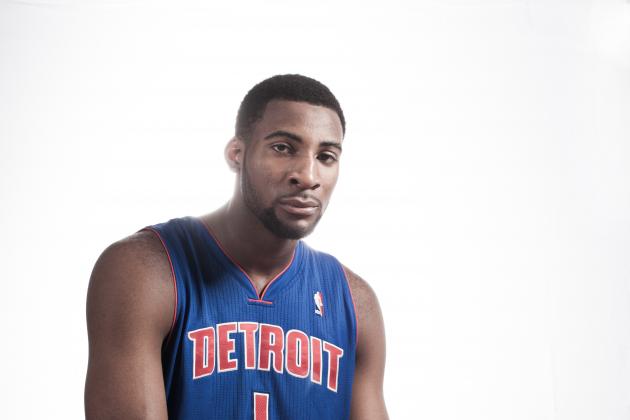 Nick Laham/Getty Images

Regardless of his age, status as a project player and questions about his motor, Andre Drummond will play for the Pistons. In fact, he will play early and often.
People that worry that Drummond will get the Vernon-Macklin treatment need not worry.
He is a franchise-changing type of player, and teams don't keep that kind of talent on the bench.
The bigger question is, how will he be used? Greg Monroe is the Pistons' current center and best player on the team. He might be undersized for a big man, but he's found great success at the position and is poised for a breakout year.
The Pistons could possibly slide him down to PF and insert Drummond into the center position. This would free Monroe up from guarding bigger guys and allow Drummond to play his natural position.
The Pistons could also play Drummond at PF and let Monroe remain at center. Why move Monroe if things are working? This would allow Drummond to have the mismatch.
Training camp will provide a glimpse into the mind of Lawrence Frank and give fans an idea of how Drummond fits into the game plan.