NFL Week 4 Picks Against the Spread in One Sentence or Less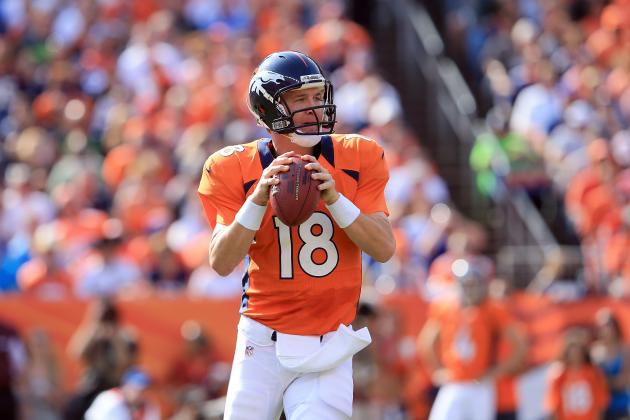 Doug Pensinger/Getty Images

Okay, I'll be the one who says it. I have no freaking idea what's going on this year. Nobody does. If someone says they're consistently picking games against the spread and winning, they're lying.
You can blame the replacement refs, but the real ones are coming back, and as much as I despise the replacements the originals aren't exactly perfect.
I thought I had it pegged with my home-field advantage theory last week, but eight road teams covered the spread in Week 3.
So I'm giving up on in-depth research and hard-hitting analysis. This week is going to be entirely about first instinct and guts.
I'm not looking at any numbers to confuse myself, and I'm not going to give myself a chance to second-guess my picks. This week all that gets recorded is my first thought about a game. I'm looking at two teams and making a gut decision based solely on first impressions. Here are my Week 4 picks against the spread, presented in one sentence or less for your convenience. Worst-case scenario: I may waste your money but I certainly won't waste your time.
Season Record: 21-27
Begin Slideshow

»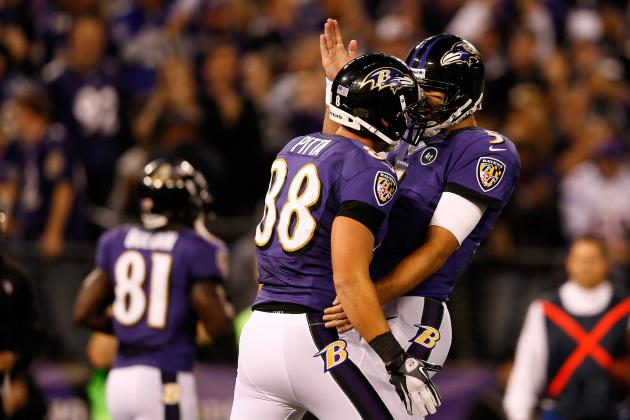 Rob Carr/Getty Images

Brandon Weeden against the Ravens should yield plenty of profitable weeks for gamblers everywhere.
The Pick: Ravens (-12)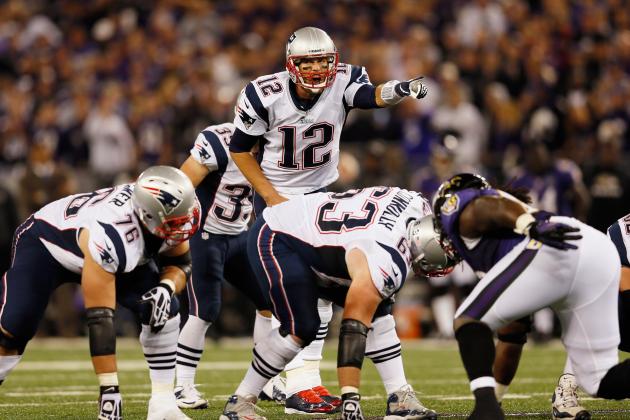 Rob Carr/Getty Images

Do you really want to bet on the Patriots losing three times in a row?
The pick: Patriots (-4)
Adam Bettcher/Getty Images

I'm still a week away from believing in Christian Ponder, especially on the road against a playoff team.
The Pick: Lions (-5)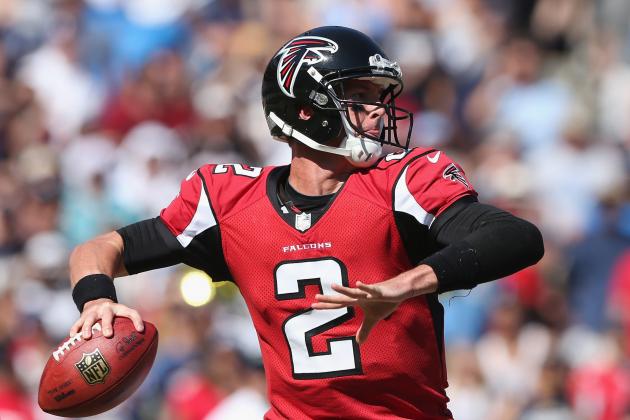 Jeff Gross/Getty Images

The Falcons are going to win, but watch out for Cam "king of the backdoor cover" Newton to steal the spread.
The Pick: Panthers (+7)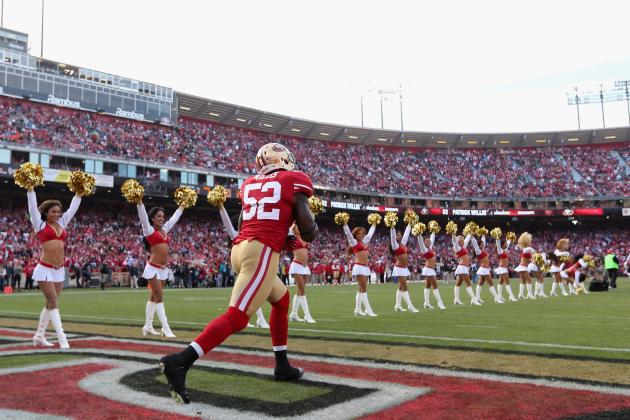 Ezra Shaw/Getty Images

The Jets might end up scoring negative points in this game.
The Pick: 49ers (-4)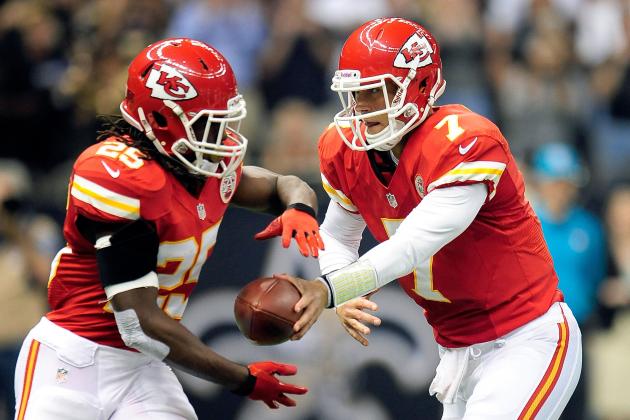 Stacy Revere/Getty Images

Two of my biggest rules in life are never bet on Norv Turner on the road and never bet on Norv Turner in September.
The Pick: Chiefs (PK)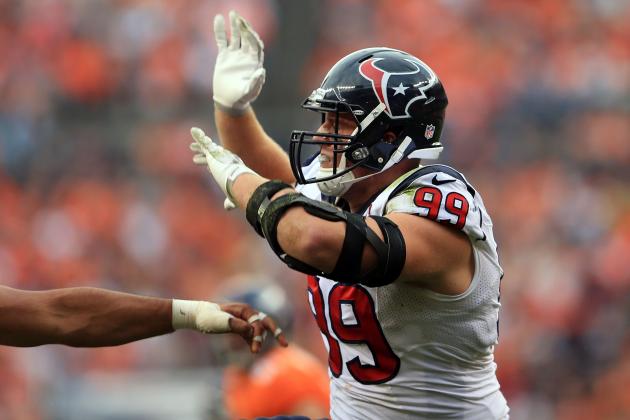 Doug Pensinger/Getty Images

Last week was a red herring; the Titans are terrible, and Houston loves beating up on terrible teams.
The Pick: Texans (-12)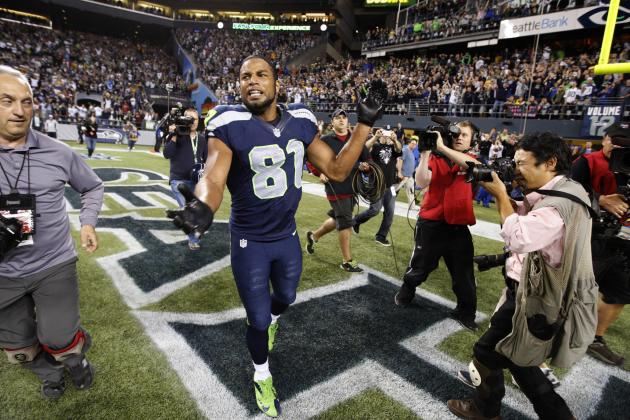 Kevin Casey/Getty Images

If the Seahawks can beat the Packers at home by two then I'm fairly certain they won't need that extra half-point for the Rams.
The Pick: Seahawks (-2.5)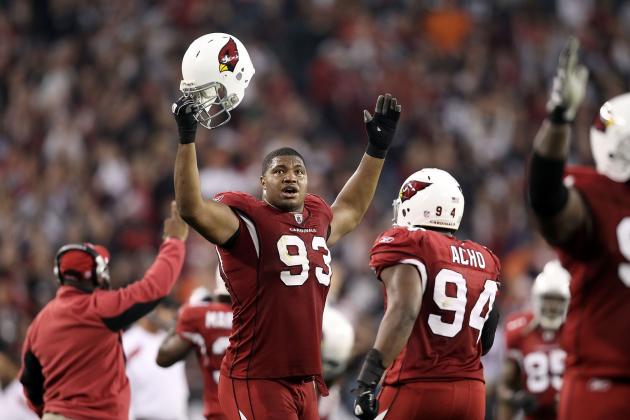 Christian Petersen/Getty Images

I love the idea of Ryan Tannehill playing on the road against an elite defense for gambling purposes.
The Pick: Cardinals (-6.5)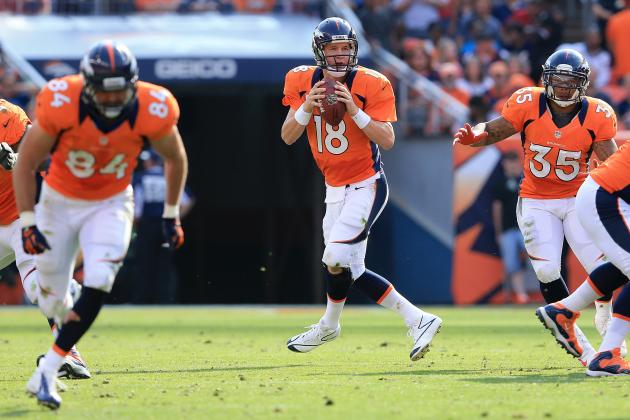 Doug Pensinger/Getty Images

Same logic here as used in New England, do you really want to bet on Peyton Manning losing three times in a row?
The Pick: Broncos (-6)
Doug Pensinger/Getty Images

I refuse to believe that Blaine Gabbert is suddenly decent; I need to hold on to the old Gabbert for just one more week.
The Pick: Bengals (-2.5)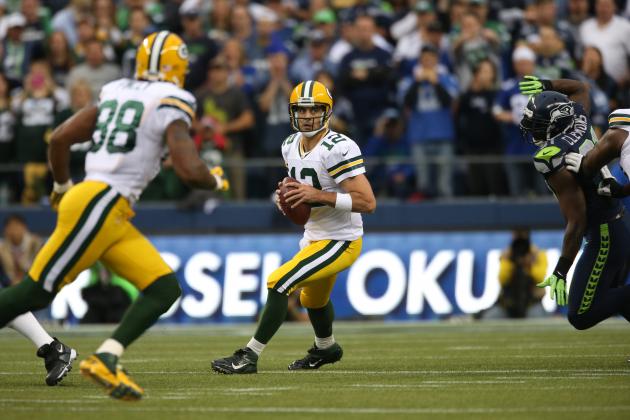 Otto Greule Jr/Getty Images

I wouldn't want to be the Saints right now; playing the ticked-off Packers in Green Bay won't be fun.
The Pick: Packers (-7.5)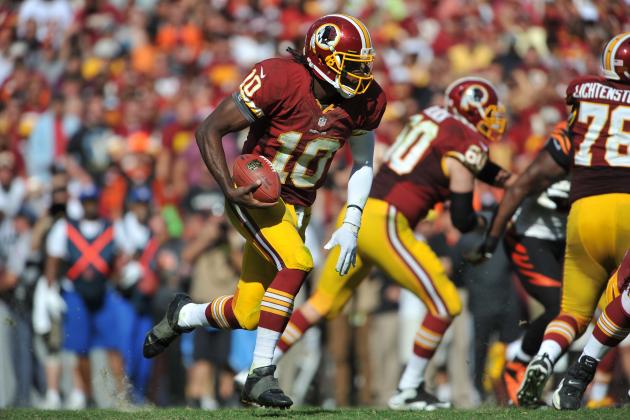 Larry French/Getty Images

I hate to give up on my preseason NFC South pick so early, but I refuse to root against RG3 under any circumstances.
The Pick: Redskins (+3)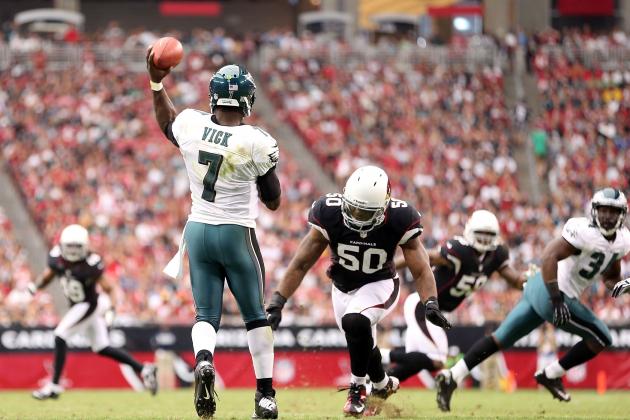 Christian Petersen/Getty Images

Congratulations to Michael Vick for winning this week's Jeff George memorial "which QB will randomly suck" award.
The Pick: Giants (+1.5)
Jonathan Daniel/Getty Images

The battle of the inept offensive lines will end with Julius Peppers winning the sack battle against DeMarcus Ware by one and the Bears winning by the same margin.
The Pick: Bears (+3.5)