Bubba Watson is about to take out the big dog and bomb some shots all over Medinah Country Club at the Ryder Cup, giving us a moment to appreciate one of sports power couples.
If you are looking for success in athletic form, you can't do much better than the dynamic duo of Bubba Watson and his former-WNBA star wife, Angie Watson.
This will be a special weekend golf fans can't wait to unwrap. USA Today figures Bubba Watson to pair up with Webb Simpson, a pairing that worked at the 2011 President's Cup.
We may also get a look at one of the more famous golf wives on the PGA Tour in Angie Watson, someone who is no stranger to intense competition.
Player Wives has a breakdown of the college sweetheart romance between Watson and the young woman he met at the University of Georgia, Angie Ball.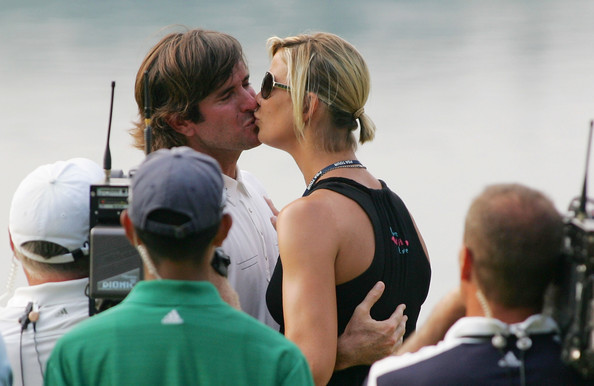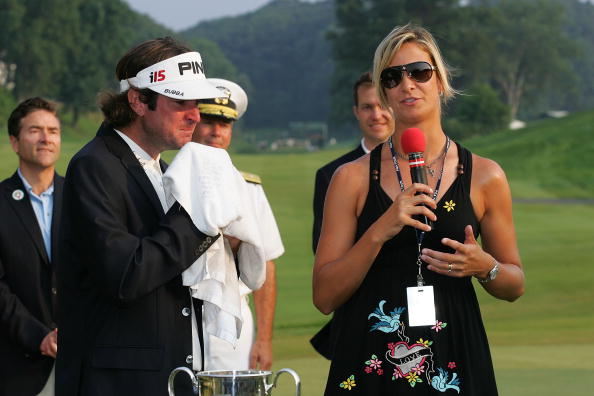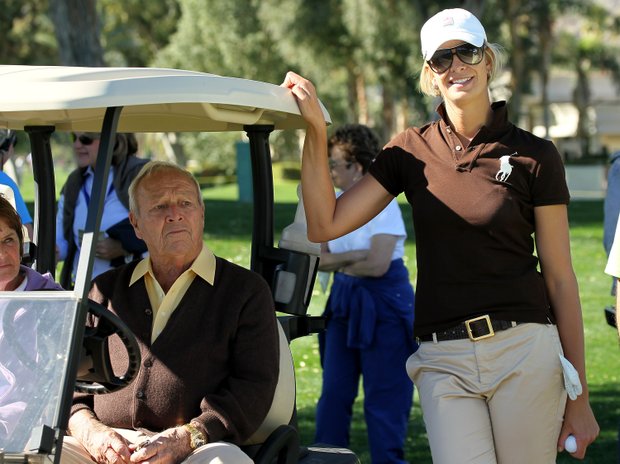 The two met while on campus and were married back in 2004. Life is not without its scares, and the two received theirs back in 2009.
At that time, they thought Angie might have a brain tumor, but it was later found to be an enlarged pituitary gland, via Boston.com.
As for Angie the basketball player, IB Times has some more facts on this lovely lady that very well may be in the gallery supporting her husband this weekend.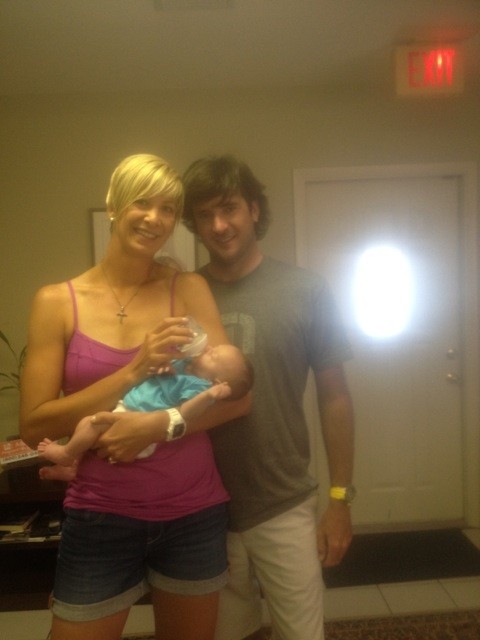 She is 6'4" and played for the Bulldogs women's team from 1996-1999, and also played for the Canadian National Team in the 2000 Summer Olympics.
Her skills took her to overseas leagues in Italy and then back to the States with WNBA team, the Charlotte Sting.
Injuries plagued her throughout and she soon after retired.
The Ryder Cup will soon have one of the biggest drivers in the game bombing them off the tee in Bubba Watson.
Thanks to wife Angie, the 2012 Masters Champion is already headed into the Ryder Cup a winner.
Follow me on Twitter for more nonsense.