Overvalued: The Most Overrated WWE Wrestlers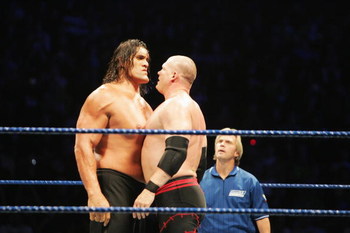 The WWE has a lot of great talent, but, within that talent are the not-so talented. Wrestlers who have very little to offer as to ability, wrestlers who have as much talent as what The Antarctic has sunny weather.
Surprisingly, some of these stars get the push ahead of the better stars in the business, and goodness knows why.. What do these guys bring to the ring that's so special?
Only Vince and Co. know; either way, there are more deserving stars than the bunch you are about to read about...
John Bradshaw Layfield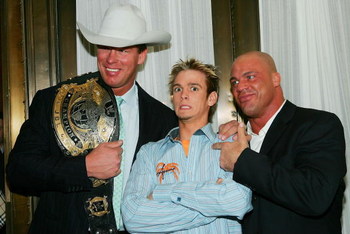 I start with the self-proclaimed Wrestling God, JBL.
For some crazy reason, the WWE took away a popular star in Bradshaw, and re-packaged him into a self-made millionaire, who has about as much class as the inner realms of a bull's backside.
He had little wrestling ability to start with, that's why he was in a tag team, so what does JBL have that makes him a WWE Champion?
Good heel, good finisher, nice hat...but nothing more. JBL should stick to what he does best: playing the stock markets, and commentary.
Mark Henry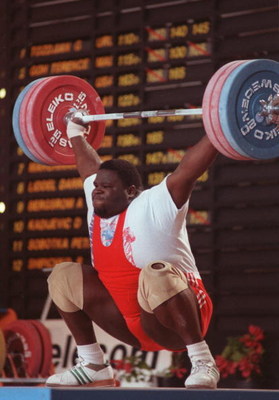 The World's Strongest Man is a former ECW Champion, but even for such a title so degraded, Mark Henry is not worthy of it.
He picks people up..he slams them back down. Up..and down.. Up..and down.. Yawn!
If I wanted to see this repetitive action, I'd watch his weight-lifting videos on YouTube! The guy has no wrestling ability whatsoever, and I'll never quite fathom why the WWE gave him a guaranteed 10-year contract. He's not worth 10 seconds of in-ring time.
Shane McMahon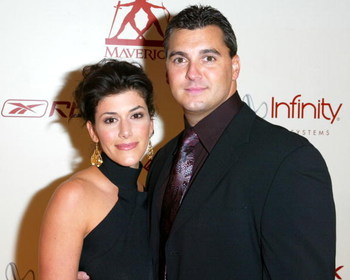 Okay, he only wrestles sporadically...but when Shane McMahon gets in that ring, he just makes an ass of himself.
Fair enough, put him in a No-DQ, Ambulance, Last Man Standing etc., match and he'll put on a great show, but that's just it.
Without weapons, he's useless! Remember when he faced X-Pac for the European championship? Or when he was "punching" Randy Orton a few weeks back?
Let's be honest, Maria Kinellis could sell a punch better than him. Great hardcore wrestler, awful otherwise.
Batista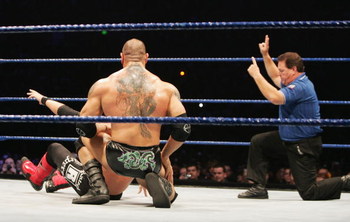 Time to get controversial. Hear me out though. Firstly, I would never say Batista is awful, he's a good wrestler. However, he's not a GREAT wrestler.
Like JBL, I'd rather see him in the tag division, maybe in the Intercontinental/United States championship folds, but there is nothing to justify him as a World Heavyweight champion.
His moveset is limited, he's slow and often messes up moves. As a World Heavyweight champion, he's way overrated.
Big Show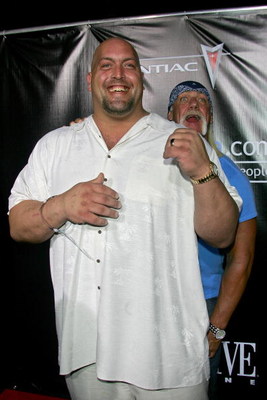 Another victim of the "good but not great" criteria. 7 feet, near 500 pounds, must be an absolute monster, right?
Well, for somebody so big, The Big Show offers very little. At best, he's a tag team competitor. He's NOT a justifiable World Heavyweight champion contender.
Admittedly, he has a devastating chokeslam, a huge fist and a even bigger chest slap.
But it's the same routine week in, week out. He's also very clumsy. Back in the 90's, he was good. But he's now past his sell-by date.
Chavo Guerrero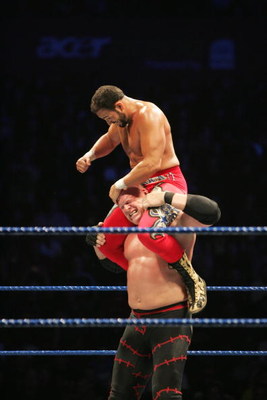 To quote another columnist on B/R: "If Eddie Guerrero was still alive today, Chavo would not be a WWE wrestler." Spot on.
Chavo was never a good quality wrestler as a singles competitor. Now he's even worse; he's a gopher.
How the hell did he become ECW champion? Sorry Chavo, with all due respect to the Guerrero legacy, you suck. Nice finisher, though.
John Cena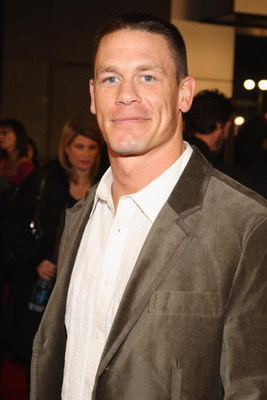 First of all, I'm not the proverbal Cena hater, I do like the guy. However, I don't see him as the great WWE Champion people make him out to be.
I do feel he's worthy of the championship, but his record is way over-exaggerated. And why? Because children and women buy his T-shirts!
In the past four years, he has held the gold more times than The Undertaker and Shawn Michaels, two extraordinary wrestlers who are leagues ahead of John Cena.
He's the most overvalued wrestler in the industry today.
The Great Khali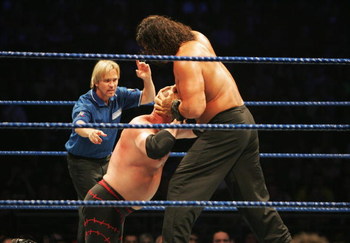 Last but certainly not least, is the gigantic Indian, The Great Khali. Quite possibly the worst wrestler ever to have laced up his boots. He's only still in the WWE due to the size factor, rather than ability.
He brings absolutely nothing to the table: he can't wrestle and he can't act. Amazingly, he became World Heavyweight Champion, which makes you wonder if Vince McMahon and his creative staff knew exactly what they were doing. The Great Khali. Worst. Wrestler. Ever.
Keep Reading