Top 5 "Rookies" in the WWE Today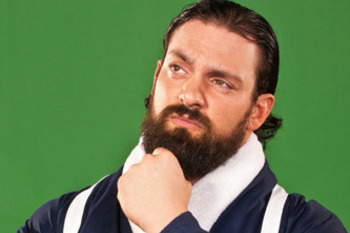 photo from WWE
The WWE and wrestling fans everywhere are always looking for the next big "thing."
Who will take over the mantle for the older superstars? Who can carry the company, and who will fade away from relevance? You'll notice that I have "rookies" in quotes. One of the criteria that I used to define "rookies" was that the superstars needed to have debuted on the main roster (including house shows) with their current gimmick in the last 12 months. Let's take a look at who made the list.
Leave your comments at the end of the article and follow me @SheaH4 on Twitter for sports and wrestling updates.
Begin Slideshow

»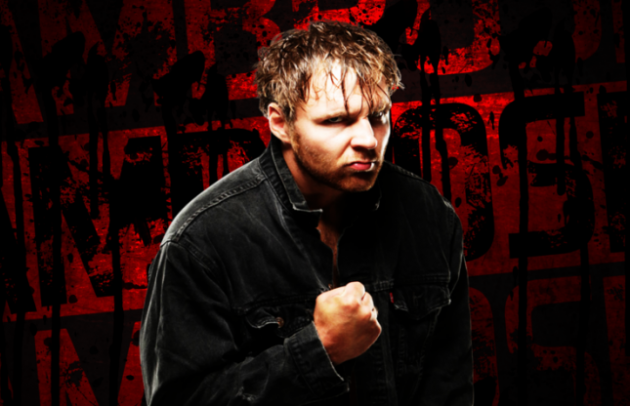 photo from Bleachereport.com
FCW and hardcore indy wrestling fans know who Dean Ambrose is.
The casual fan will learn who he is soon enough. Ambrose has been a mainstay in the indy wrestling circuit since 2004. He debuted in Florida Championship Wrestling in May of 2011. He has been involved in many memorable moments while at FCW, including a match with CM Punk and a feud with William Regal. Ambrose was also involved in a Twitter war with Mick Foley earlier this year during WrestleMania season.
Ambrose has been involved in house shows with the main roster. He has yet to make his national television debut with the WWE, but that moment should come soon.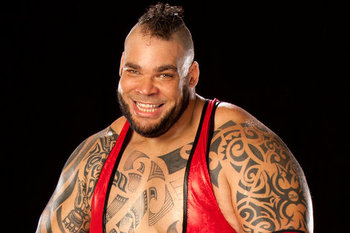 photo from WWE
Brodus Clay, who made his debut on national TV in March of 2011, is a new babyface in his current gimmick.
Clay debuted his "Funkasaurus" gimmick in January of 2012. The WWE ran vignettes hyping Clay's return but, due to John Laurinaitis fans, had to wait till January. Clay was also hyped to come back as a monster heel, but the WWE repackaged him as a dancing babyface. The fans have taken fairly well to the gimmick, as it provides more of a family-friendly character for younger children.
Clay will most likely not win any Slammy Awards for "Match of the Year," but he has a fairly entertaining gimmick that most fans can get behind. However, I think the WWE needs to book him into a legitimate feud soon, as his gimmick may run stale soon.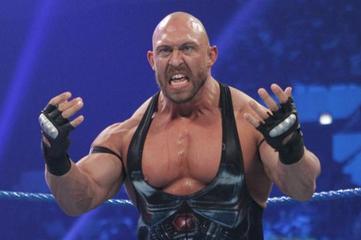 photo from WWE.com
In a similar fashion to Brodus Clay, Ryback debuted a few years ago as Skip Sheffield. He was a member of the Nexus. He gained little success under this gimmick before he was sidelined with a broken ankle.
That gimmick was ditched, and he debuted as Ryback in January of 2012. Since his debut, the WWE has booked him to be a monster babyface. He has routinely "squashed" local talent or the low-tier WWE roster. In recent weeks, it has appeared that fans are taking to the character and getting behind him.
Ryback won a match against the Intercontinental Champion The Miz last Monday. He was also seen near Mick Foley while he stared down CM Punk to end the show. It appears that the WWE is firmly behind pushing Ryback.
He isn't the most technically graced wrestler the WWE has but is impressive nonetheless.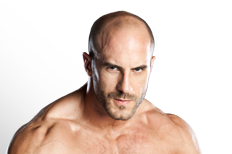 photo from WWE.com
Antonio Cesaro made his WWE television debut in April of 2012. His gimmick involves being from Switzerland and being a former Rugby player.
Up until about a week ago, Aksana was Cesaro's valet and storyline girlfriend. That relationship ended on SmackDown when she cost him his a non-title match against Santino Marella. Cesaro had beaten Marella for the United States Championship on the SummerSlam pre-show and has defended the title against Marella and Zack Ryder.
It appears as if the WWE is behind Cesaro and is trying to establish him as a solid mid-card heel. His character is relatively entertaining, and he possesses impressive in-ring skill. Look for him to reach the level of a present-day Cody Rhodes or The Miz relatively quickly.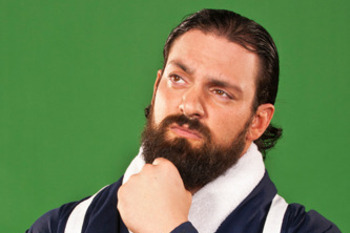 photo from WWE
Damien Sandow made his television debut on SmackDown in April of 2012. He appeared as a brash heel, touting himself as the "Intellectual Savior of the Masses." He appeared backstage and denounced current cultural norms.
Sandow has been a very entertaining character and has grown since his debut. He is very gifted on the microphone and can ignite a crowd with just a look.
Sandow confronted D-Generation X on Raw 1000, was involved with the Money in the Bank Ladder Match, and was involved in a mini-feud with Brodus Clay. Last Monday, Sandow appeared with Cody Rhodes and attacked Kane and Daniel Bryan.
The team of Sandow and Rhodes dubbed themselves "Team Rhodes Scholars" and appear to have started a feud for the Tag Team titles. While some may feel this is a step back for Sandow, I feel the exact opposite. The WWE needs to revitalize its Tag Team division. Putting great young stars in big spots will do just that.
The sky is the limit for Sandow. Look for him to be very successful in the WWE for years to come.