What Was Winning Crew Chief Darian Grubb Trying to Hide Sunday?
Use your ← → (arrow) keys to browse more stories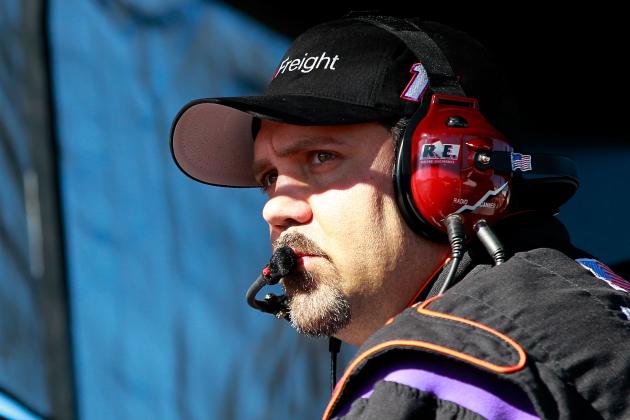 Geoff Burke/Getty Images

LOUDON, N.H.—Denny Hamlin crew chief Darian Grubb wasn't too happy Sunday when ESPN attempted to show his laptop computer screen on TV near the end of Hamlin's victory at New Hampshire Motor Speedway. Hamlin was leading with four laps remaining in the 300-lap race when an ESPN cameraman climbed onto Grubb's pit box and showed an over-the-shoulder shot of Grubb in front of his computer. Grubb then put his hand over the camera lens, and he and another crewman covered Grubb's computer screen with their hands.