How Will Giants' RB Situation Work Now?
Use your ← → (arrow) keys to browse more stories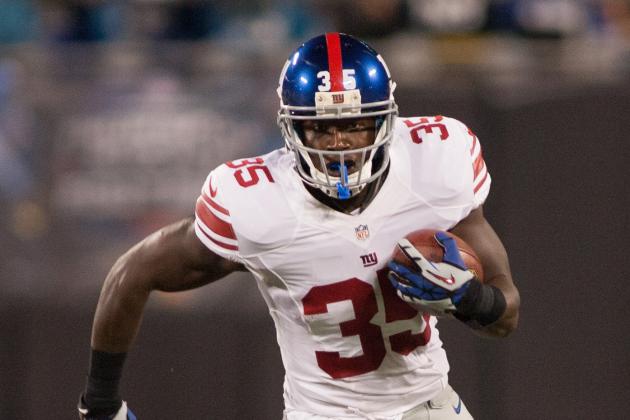 Jeremy Brevard-US PRESSWIRE

New York Giants running back Ahmad Bradshaw, who missed last week's game with a neck injury but has been cleared to return to practice this week, guaranteed Tuesday that he would play Sunday night against the Philadelphia Eagles. This is good to know, but it occurs to me that Bradshaw is not in charge of which Giants players play. Coach Tom Coughlin is. And to this point, we have not heard from Coughlin regarding the way the running back situation will work out once Bradshaw is able to return to game action...