The Five Worst QB Busts Ever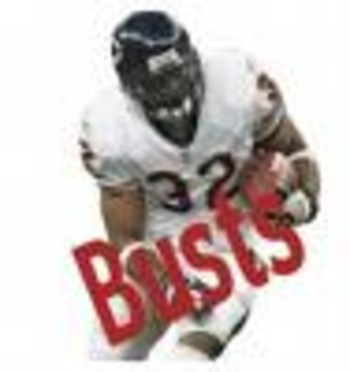 Some years you get GREAT leaders of a lifetime. Others you get a waste of greenbacks. Busts are what make people look stupid and give a thrill at the wasted money, notoriety, and such. Busts put the "st" in "stupid."
Without further ado...let's see some of the biggest QB busts of all time!
Please comment!
No. 5: Cade McNown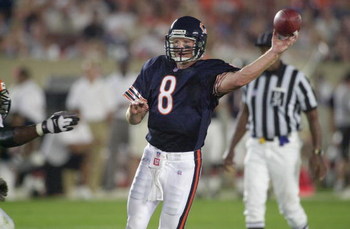 The UCLA product was drafted 12th overall by the Bears and...led them to a 1-6 record after a holdout. 67.7 QB rating is ugly.
No. 4: Alex Smith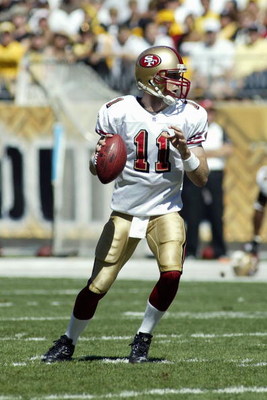 The former No. 1 pick ends up No. 4 on the list NOBODY wants to be on. A Utah product, Alex fumbled 22 times in 2005 and 2006. After getting injured in the beginning of 2008, he disappeared, replaced by a journeyman QB.
No. 3: Tim Couch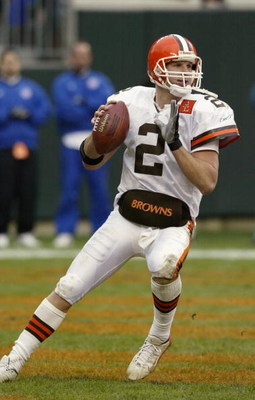 Behind a porous O-line, poor Couch was hurt more than most QBs are. Soon he was beaten by Kelly Holcomb and threw 67 INTs.
No. 2: Akili Smith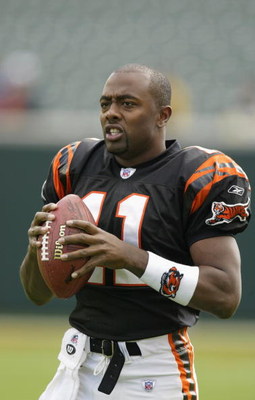 Getting 11 starts in college, Akili bumped himself with good workouts. Picking him No. 3 overall was a BIG mistake. His INTs were more than double his TDs.
No. 1: Ryan Leaf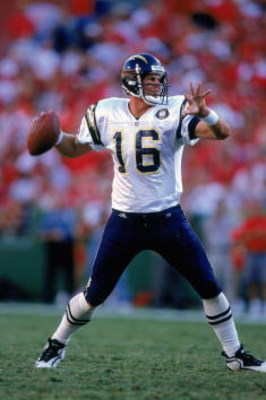 Leaf's failure at San Diego was made even more ironic when Peyton Manning was the guy drafted in front of him. Maybe a 50.0 QB rating with 36 INTs is why this guy is No. 1 on the failure list. Don't take it hard Leaf dude.
Keep Reading