Grading the 7 MLB Rookies Thrown in the Middle of Pressurized Playoff Races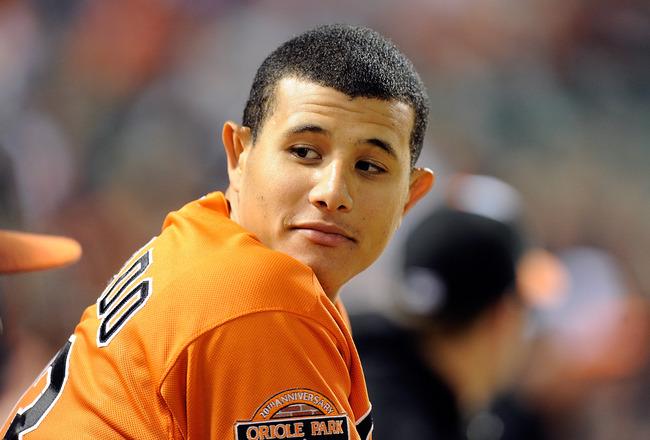 Greg Fiume/Getty Images
With eight days remaining in the regular season, many of the playoff races are still up for grabs, with 10 teams competing for five available berths.
A majority of the teams still in the mix have relied upon at least one prospect down the stretch of the season, casting them into the heat of a fiercely competitive playoff race—a race that may not be decided until the last game of the year.
So, of those teams still fighting for a spot in the postseason, here are updated grades for their top call-ups.
Dylan Bundy, RHP, Baltimore Orioles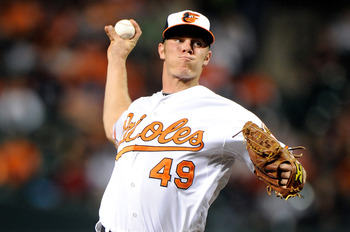 Greg Fiume/Getty Images
Even though he wasn't intended to pitch in the major leagues this season—despite a meteoric rise through the Orioles system—Bundy was called up on Sept. 21 after the bullpen was taxed heavily in an 18-inning affair the previous night.
So far, he's been used in low-leverage situations with both appearances occurring while the Orioles trailed late in the game. The 19-year-old right-hander has thrown 1.2 scoreless innings, though he's yet to record his first big league strikeout.
As he always does, Bundy should continue to settle in and has the potential to emerge as a serious weapon over the remaining week-plus of the season.
Grade: B
Avisail Garcia, OF, Detroit Tigers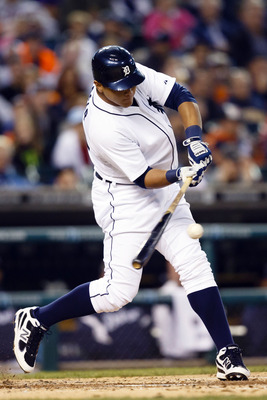 Rick Osentoski-US PRESSWIRE
Garcia was promoted from Double-A on August 31, technically the day before the active roster expanded from 25 to 40 players. At 6'4" and 240 pounds, the 21-year-old is a physical specimen with surprising athleticism for his size.
Initially used as the Tigers' right fielder against left-handed pitching, Garcia's hot bat has led to an increase in playing time over the last two weeks.
Although he's yet to tally an extra-base hit, the right-handed hitter is batting .368/.415/.368 (14-for-38) with three RBI in 18 games. Garcia is also riding a seven-game hit streak in which he's 8-for-18.
Grade: B+
Manny Machado, 3B, Baltimore Orioles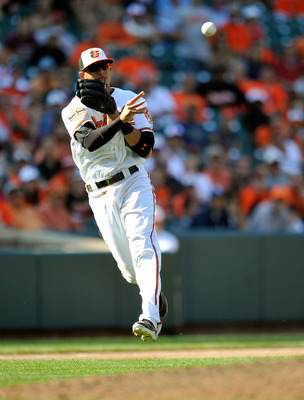 Joy R. Absalon-US PRESSWIRE
Making his debut on August 9, Machado was thrust into the mix immediately as the Orioles' everyday third baseman. While normally this would be a stiff request of the 20-year-old, Machado has exceeded all expectations and been influential in the team's surge toward the postseason.
No one expected him to be an offensive force or demonstrate the caliber of plate discipline that he did at Double-A. Therefore, the fact that the youngster is batting .262/.282/.411 with 14 extra-base hits and 20 RBI in his first 43 games is impressive.
Machado's been especially valuable on defense, as he's made a seamless transition from shortstop to the hot corner at the highest level. He's shown phenomenal range in all directions (2.88 range factor per game), true hands (three errors in 127 chances) and the strong arm that has made him such a promising prospect.
Grade: A-
Nick Maronde, LHP, Los Angeles Angels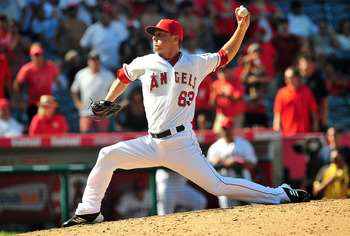 Gary A. Vasquez-US PRESSWIRE
Pitching in his first full professional season, Maronde began the year at High-A before a late-season promotion to Double-A. After appearing in only seven games, the Angels decided to add him to their bullpen as a September call-up.
Used as a left-handed specialist almost exclusively, Maronde has logged 4.1 innings over eight appearances in the major leagues and has yet to allow a run. The 23-year-old has scattered two hits and features a 6-2 strikeout-to-walk rate.
Grade: B+
Dan Straily, RHP, Oakland Athletics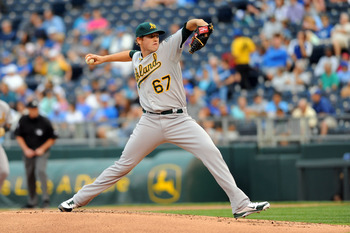 Denny Medley-US PRESSWIRE
After making three starts for the A's in August, Straily returned to the minor leagues at the time Brett Anderson was activated for the 60-day disabled list. The right-hander pitched well during his brief stay in the majors, registering a 3.18 ERA with a 12-5 strikeout-to-walk ratio.
Following the season-ending injuries to Brandon McCarthy and now Anderson, Straily has returned to the starting rotation and pitched well—at least more like the pitcher he was this season in the minor leagues.
Other than his misstep against the Orioles on Sept. 16, Straily has allowed five earned runs in 13 innings, with 16 strikeouts and three walks this month.
Grade: A-
Brock Holt, 2B, Pittsburgh Pirates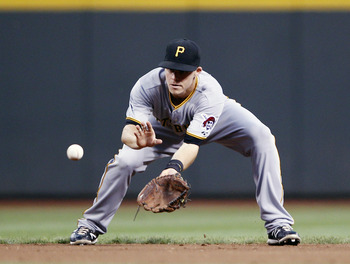 Frank Victores-US PRESSWIRE
Called up by the Pirates on Sept. 1, Holt has received a majority of the playing time at second base after hitting safely in 10 of his first 12 starts in the major leagues.
Although he's still batting .300/338/.367 through 66 plate appearances, Holt has cooled off considerably over the past week and is currently mired in a 2-for-16 slump. As a result, his playing time has diminished; he hasn't appeared in a game since Sept. 21.
Grade: C+
Wily Peralta, RHP, Milwaukee Brewers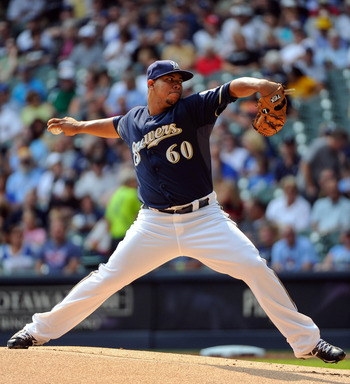 Benny Sieu-US PRESSWIRE
After throwing one inning in his major league debut on April 22, Peralta returned to the Show as one of the Brewers' call-ups on Sept. 1. The right-hander made his first big league start on the road against the Marlins a few days later, recording a win after allowing three earned runs over six innings.
Of his four starts since the promotion, Peralta's finest performance came against the Mets on Sept. 16, when he fired eight scoreless innings of two-hit baseball.
The 23-year-old is 2-1 with a 3.04 ERA, 1.35 WHIP, 6.46 K/9 and 3.80 BB/9 in 23.2 innings with the Brewers.
Grade: B
Keep Reading