Where Does Blake Griffin Rank Among the League's Best Big Men?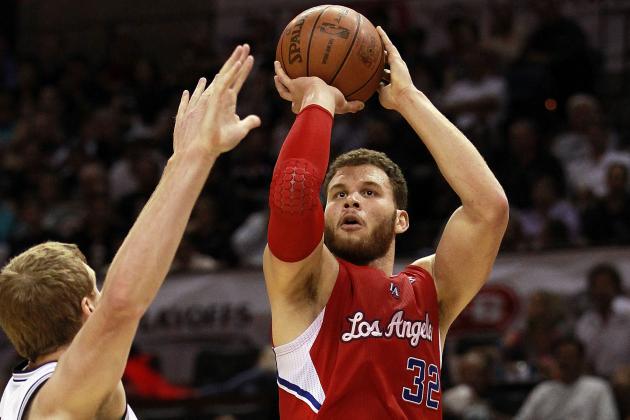 Ronald Martinez/Getty Images

Big men have historically been the key to winning titles in the NBA. While that may not exactly be the case today, the league's best big men still play a key role in their teams having successful seasons.
Gone are the days of plodding centers. Instead the league has seen a boom in athletic big men who can run and jump like we have never seen before. There has also been a rejuvenation of skilled big men, whether on the block or creating and shooting from the perimeter.
Blake Griffin fits the athletic big man model, but where does he rank against the league's best?
Begin Slideshow

»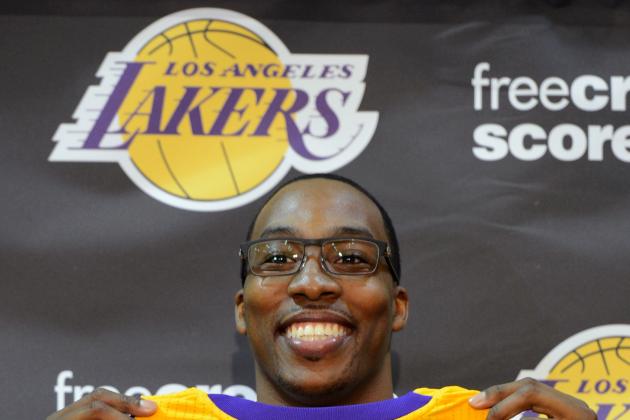 Kevork Djansezian/Getty Images

The NBA has not seen an athlete the size of Dwight Howard, perhaps, ever. Not only is he a physical freak of nature, but he absolutely dominates on defense. The three time defensive player of the year rebounds as well as anyone in the league and shuts down the paint every time he steps on the floor.
While his defensive talent is undeniable, his offensive game might always be a work in progress. Regardless of how robotic he looks with the ball in his hands, he still shot 57 percent from the field last season and posted the third highest PER of his career.
Playing with Steve Nash and Kobe Bryant will make Howard even more dangerous, which is why he sits atop of this list.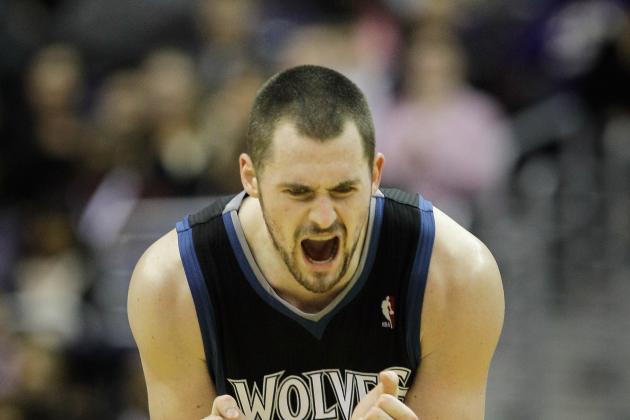 Rob Carr/Getty Images

Kevin Love is as pure a basketball player you are going to find. Passing, shooting, and rebounding, Love can do it all. He also has great fundamentals, which allow him to overcome his average athleticism and help him post an obscene amount of double-doubles.
Additionally, there are not many players in NBA history who shot 37 percent from the three point line and averaged more than 13 rebounds per game.
Furthermore, Love seems to be improving every year, as he posted a career high 25.44 PER last season. His best basketball is still to come.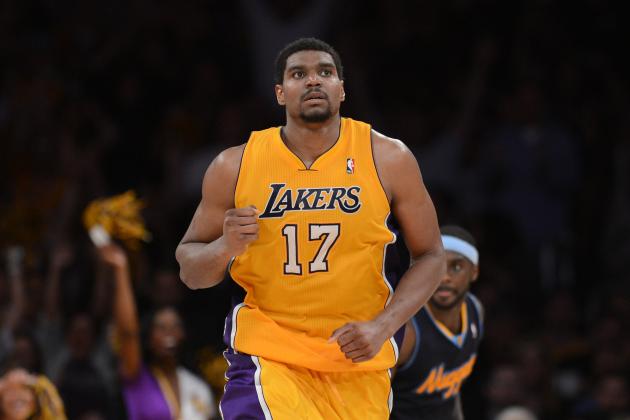 Harry How/Getty Images

The young center—yeah, he is only 24—might be the best offensive big man in the league. He displays great footwork, a beautiful jump hook, and his massive frame allows him to gain deep position on the block.
However, despite a career year, Bynum was dealt to the Philadelphia 76ers this summer, allowing the Los Angeles Lakers to acquire Dwight Howard. Bynum should post even better statistics this season, finally getting his chance to become a number one option.
Bynum's talents on both sides of the ball make him one of the best big men in the league and a virtual 20 point, 10 rebound lock this season.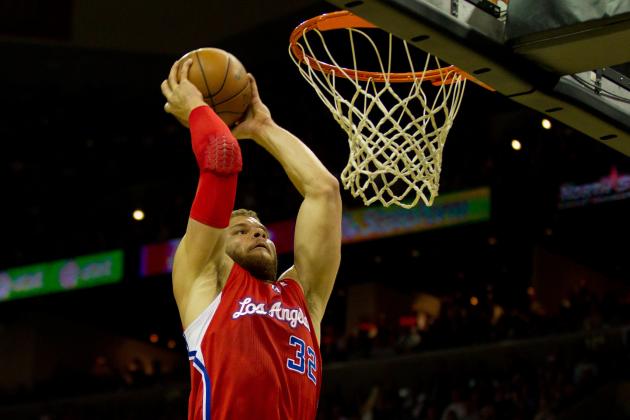 Justin Edmonds/Getty Images

It is scary to think what Blake Griffin could turn into a few years down the road if his jump shot and post moves continue to develop.
Regardless, Griffin is one of the most athletic players in the league and has already posted two 20 point, 10 rebound seasons. Blessed with unbelievable quickness and leaping ability, he is nearly unstoppable on the fast break or in the paint with a running start.
The jump shot and post moves continue to improve, but Griffin needs to improve his defense if he is going to lead his team to a title and jump over the other players ahead of him on this list.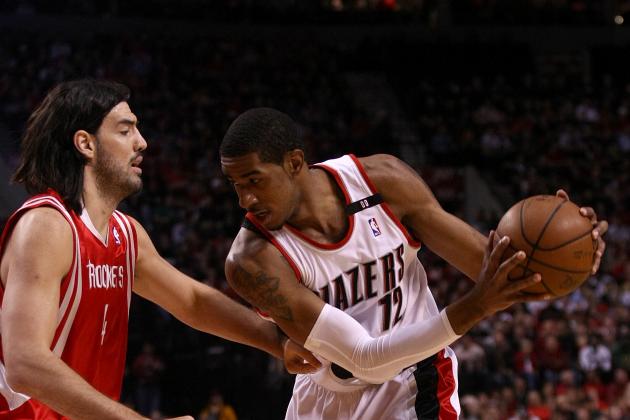 Jonathan Ferrey/Getty Images

Brett Deering/Getty Images

Despite being the oldest on this list at 34, Dirk Nowitzki can still score as well as any player in the league and is a potential Hall of Fame inductee.
Unfortunately, father time has made it hard for Dirk to stay on the floor more than 33 minutes per game, which has impacted his statistics.
Despite his limited floor time, Dirk is still an impossible match-up. He can take smaller players into the post and easily knock down his trademark turn-around jumper, or he can stretch bigger players out to the three point line where he can shoot or attack off the dribble.