FIFA 13: Grading the New Features
Earlier this week, I wrote an article in anticipation of the release of this year's installment of the FIFA franchise.
Most of these observations were based on hype and the limited game play provided by the demo. After a day of game play, there is a bit more to add on each new facet of the already popular FIFA franchise.
*All images via EA Sports
Begin Slideshow

»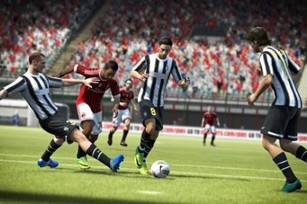 In my first article, I commented on the newly implemented smart attacking system. I have to say that it lives up to expectations.
As I play, I realize that instead of having zero options at the end of attack, I have multiple. You become a playmaker and you simply have to make the right play.
For teams that have an exceptional play maker such as Xavi or Pirlo, this new attacking system is especially potent. These players can pick out strikers and wingers with ease.
Grade: A+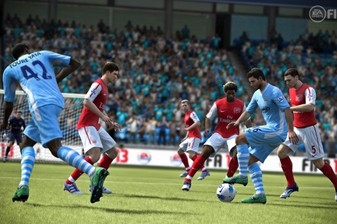 This is a facet of the game that I do not feel adds or takes away anything from game play. The idea behind complete dribbling is that it puts the player in possession on a 360 degree axis that they can manipulate the ball on.
This feature does not feel like a vast improvement over the previous dribbling systems. I do not dribble much during game play, but my roommate, an avid dribbler, says the improvement is minimal at best.
The best dribblers (Ronaldo, Messi, etc.) have the best opportunity to beat defenders, but this is no different than FIFA 12.
Grade: C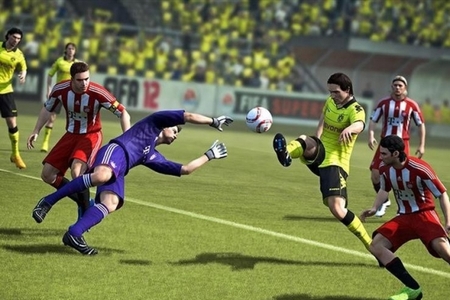 This improvement gives FIFA 13 a much different feel. While some players have lost the ability to control the ball perfectly at their feet, others have gained the ability to volley the ball over and around defenders.
This new addition for FIFA 13 adds a previously non-existent dimension to the game. This is a big change in the franchise, and is definitely a welcome change of pace.
Grade: A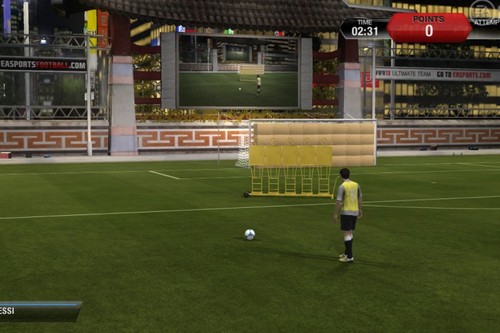 This is by far my favorite new addition to FIFA 13. These skill games are comparable to the mini-games in Madden and training drills in the NBA 2K series.
I have spent a good couple hours trying to beat these skill games, and they are definitely addicting. Players beware, this new addition will take you to the wee hours of the night.
These games are enjoyable and add a sense of competitiveness; my roommate and I have been competing for the top score in Advanced Shooting in a way that might be considered unhealthy.
Overall, players will be excited to improve their skills in this new and different addition to FIFA 13.
Grade: A+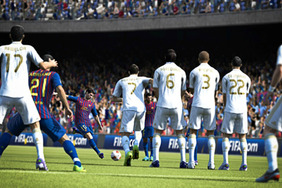 This was an addition that I was fairly excited for. While the ability to add teammates and make dummy runs adds a sense of realism to the game, it does not make scoring off a free kick any easier.
Players like Robin van Persie and Didier Drogba can still be counted on to score from anywhere near the box. On the flip side, do not expect to score any free kicks with a sub-standard free-kick taker no matter how much you set up your shot.
Overall, I am a bit disappointed that this system of dummy runs and added teammates does not reward players with more goals.
Grade: C-