10 Best Players in the NBA Right Now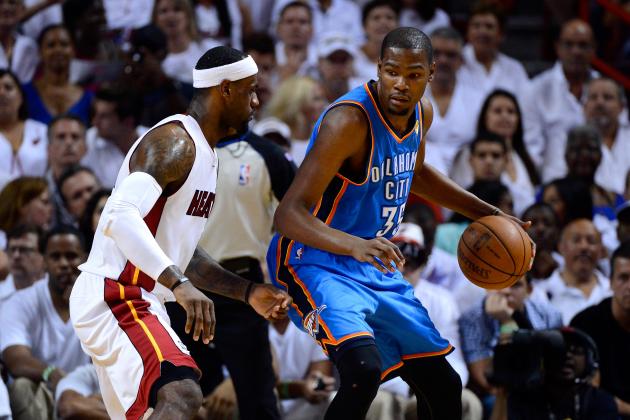 Ronald Martinez/Getty Images

As the NFL season rages on, with their replacement refs, we have all forgotten that it's almost time for the NBA to start. The Association kicks off on October 2 when teams can open up training camp. Training camp is where a young player can gain respect and playing time and where veterans…basically get back in shape. The elite players are usually already in shape, but who are those elite players right now?
Begin Slideshow

»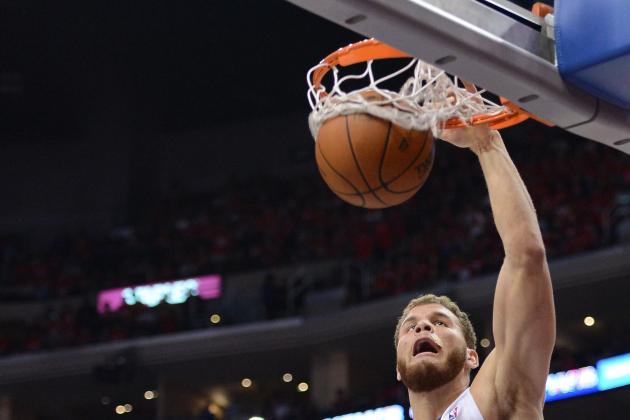 Harry How/Getty Images

He may be more of a fanfare player, but you can't deny his skills. Blake Griffin is athletic and electric. His presence alone has brought life to the Clippers who were known for a long time as the other tenants of the Staples Center.
Griffin is throwing down electric dunks while putting up a nice stat line. Griffin averages 21.7 points a game and 11.5 rebounds in his career. It may help that he now gets his passes from all-star point guard Chris Paul.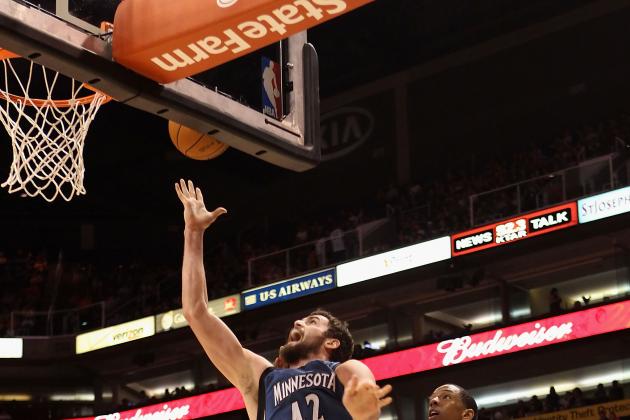 Christian Petersen/Getty Images

It's hard to describe Kevin Love. He's a big man, but on an NBA scale he's not all that big. Then again he's not all that small or really that athletic. What he has is heart. The undersized big man has heart and has brought his Minnesota Timberwolves into playoff contention.
There was a pretty good Kevin that played power forward for the Wolves a while ago, and one of his many nicknames was Mr. Double-Double. Well, that describes Kevin Love pretty well, too. For the past three years, Love has averaged a double-double with points and rebounds. Love averaged 26 points and 13.3 rebounds last season.
Oh, he also has a three-point range and a fresh gold medal.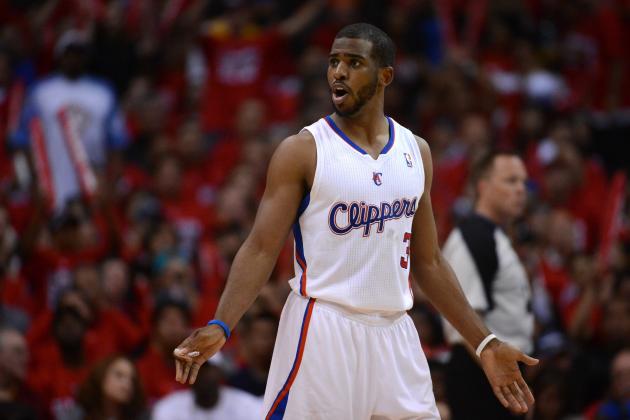 Harry How/Getty Images

The league is point guard-driven and Chris Paul is one of the best. Paul will be even more exposed now that he is in the media hot bed that is Los Angeles compared to the struggling New Orleans Hornets. The five time All-Star is throwing passes to Blake Griffin and makes it look easy.
Not only does Paul score (19.8 points per game last year) and pass (9.1 assists per game last year) well, but he can also steal the ball, too. I believe steals per game is one of the most underrated stats, and Paul was the league leader last year with 2.5 per game.
Mike Ehrmann/Getty Images

The NBA is the league of aligning stars. Not many notice that Oklahoma City has those stars. The Thunder sport Kevin Durant and Russell Westbrook. Sometimes a player's value is diminished or unnoticed when playing alongside the No. 1 guy on his team. Westbrook i such that player.
Westbrook is well rounded averaging (per game) 23.6 points, 1.7 steals, 4.6 rebounds and 5.5 assists. He has six career triple-doubles, including one in the playoffs. Not to mention he also makes Kevin Durant an even better player and one of the best in the league as well.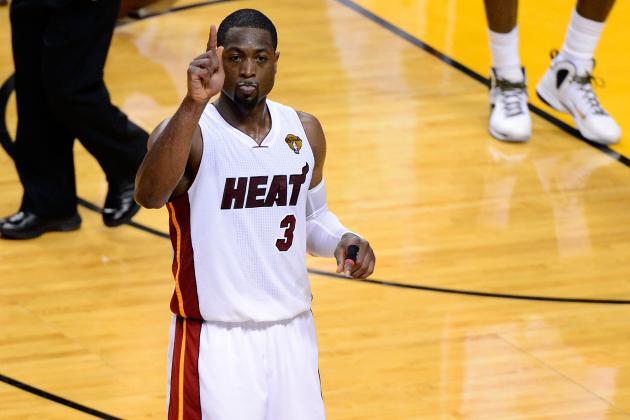 Ronald Martinez/Getty Images

What we all forget is that Dwyane Wade won an NBA Championship as the best player on his team in 2006. Sure Shaquille O'Neal was on that team, but he was no longer in his prime and was already on the downside of his career. Wade won the Finals MVP while averaging a beastly 33.8 points per game in the finals.
Fast-forward to present day, and Wade is the second best player on his team, the Heat, but he still is one of the best ballers in the NBA. Last season Wade averaged 22.1 points, 4.8 rebounds and 4.6 assists per game. Not to mention Wade, LeBron and Chris Bosh are now meshing quite nicely.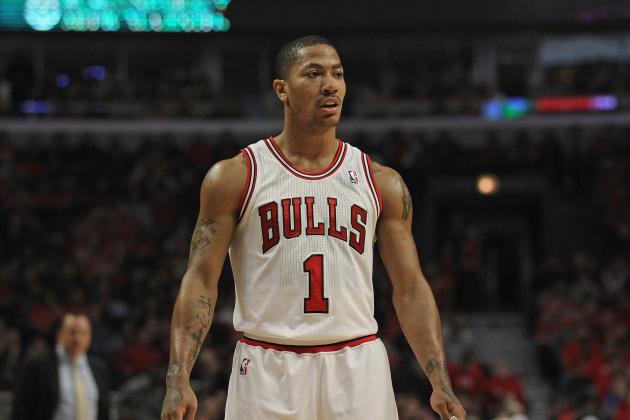 Jonathan Daniel/Getty Images

The Chicago Bulls were blessed to have, who most believe was, the best basketball player ever on their team back in the 90s. In 2010-11 the best player in the league once again was a Bull, and that was Derrick Rose.
2011-12 was an injury plagued season, including a torn ACL in the first game of the playoffs, which sidelined Rose for the first part of this upcoming season. If Rose can bounce back to his production level in 2010-11, there is no doubt that Rose belongs on this list.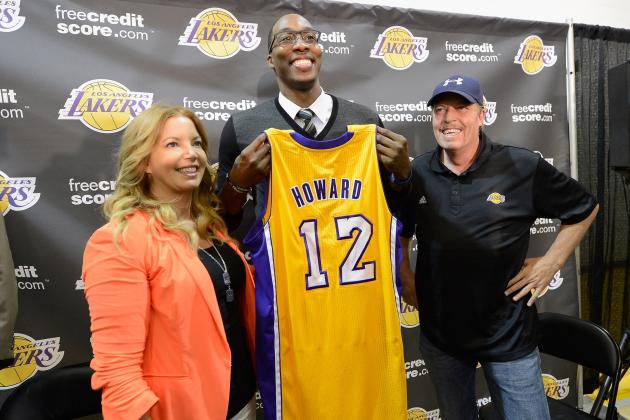 Kevork Djansezian/Getty Images

I haven't heard of Dwight Howard's name in a while, and I'm so happy about that. During the summer, you couldn't go ten minutes on an ESPN platform without hearing a Howard trade rumor. Will it happen? Won't it happen? Will he go to the Brooklyn Nets? Will he stay with the Orlando Magic? Howard finally got moved to the Los Angeles Lakers to form a super team with the likes of Kobe Bryant and Steve Nash.
Howard is the most dominant big man in the game today, therefore, the top big man on this list. A big time shot blocker and a big time rebounder (14.5 rebounds a game last year). He'll also put up 20 points a game and is one of the few stars who will actually think about the Slam Dunk competition. This all adds up to him being the heir to the Los Angeles Lakers after current czar Kobe Bryant retires.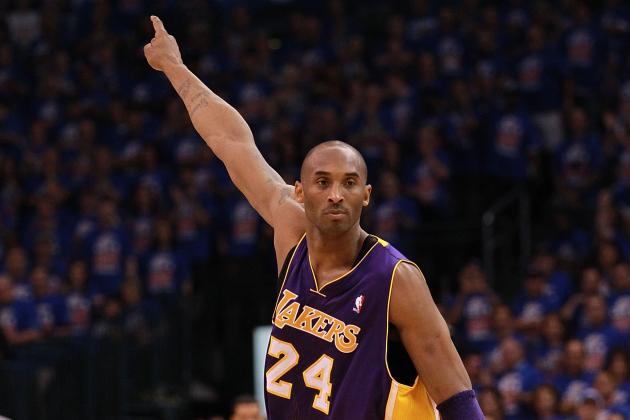 Ronald Martinez/Getty Images

Only a couple of seasons ago was he ranked No. 1 in this list, but let's face it: Kobe is 34 years old and has been playing in the NBA since age 18. Kobe has got many miles on him, but he's still one of the best players in the NBA.
In 2005-06, Kobe averaged 35.4 points a game, including a game where he dropped 81 points on the Toronto Raptors. Kobe doesn't quite average that much anymore. By his standards, he averaged a measly 27.9 points last season. Kobe is still great, and it's scary to think what he could do with Steve Nash and Dwight Howard by his side.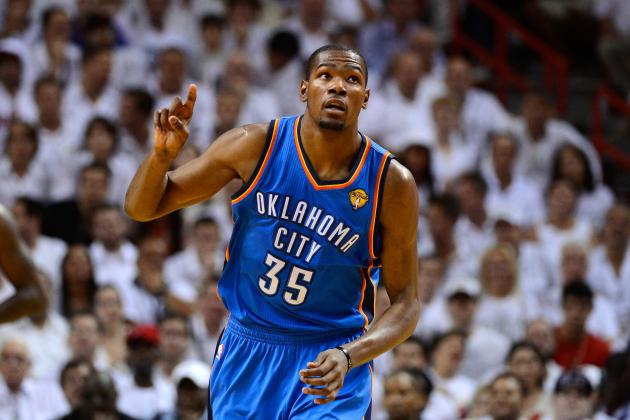 Ronald Martinez/Getty Images

It kills me to do this, but Durant has to be number two. Personally, I want him to be No, 1, but I just can't do it. Durant is a great player, and teaming him up with Russell Westbrook makes this team championship-caliber. One man stands in his way, and that battle will continue to go on for a while. I'm sure all NBA fans will sit back and enjoy.
Durant is the scoring champion in the NBA, averaging 28 points per game. He also averaged 8 rebounds a game and 3.5 assists. He is just simply one of the best players the NBA has to offer, and he's just fun to watch.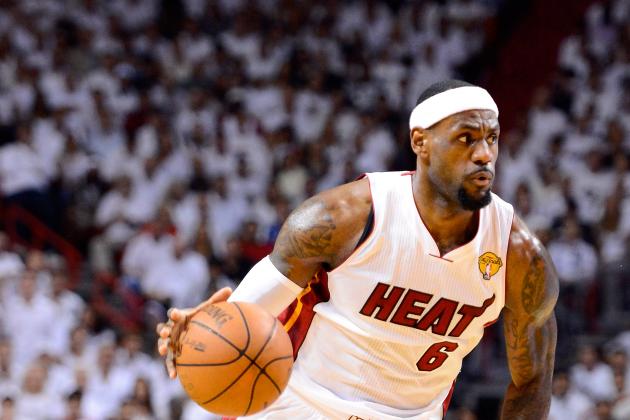 Ronald Martinez/Getty Images

We agreed that we're not going to hate on LeBron anymore, right? I'll let Cleveland fans have a pass. LeBron won his championship, and he was pretty amazing. The man can play all five positions and guard all five positions. I could go on and on.
I'll let the numbers speak for themselves:
2011-2012 Stats:
27.1 Points per game
7.9 Rebounds per game
6.2 Assists per game
LeBron also averaged 30 points and 9 rebounds per game in the playoffs last season. He's pretty good.