Liverpool: 5 Most Disappointing Players so Far This Season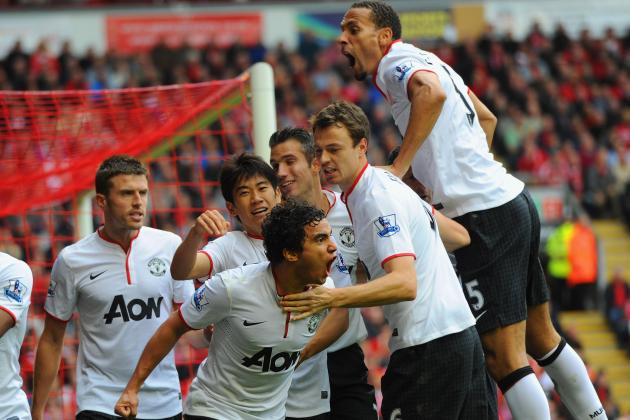 Michael Regan/Getty Images

Liverpool is off to a poor start to their 2012-13 season, winning none of their first five Premier League matches.
They have fielded an above-average defensive squad which has allowed 10 goals in their five games. That is just two scores per game, which is below the league average of 2.79 goals scored per game.
The real issue has been the Red's offense.
So far in the Premier League play, they have only scored four goals, or .8 goals per contest.
Simply put, this team needs a few players to step up for them, which nobody has. Because of that, this article will go through five of the top Liverpool players who have underperformed so far this season.
Begin Slideshow

»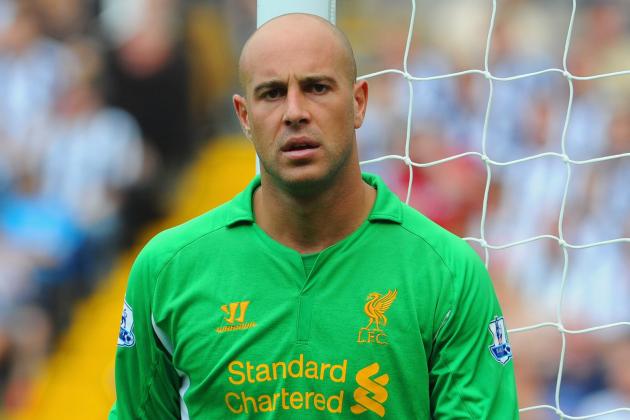 Michael Regan/Getty Images

Pepe Reina has played poorly so far this season, much to the dismay of Liverpool fans.
While there was little that Reina could do on either of the goals in the Manchester United game, he has consistently made silly mistakes throughout the season.
It was obvious when Reina let Cazorla's shot, which was from a bad angle, to squeeze into the net against Arsenal. A similar thing happened when Pepe let a shot from David Templeton squeeze through his arms in Liverpool's match against the Hearts.
There has been talk of Brenden Rodgers giving Pepe Reina until January to prove that he is worth the team's time, which should speak volumes about his level of play this season.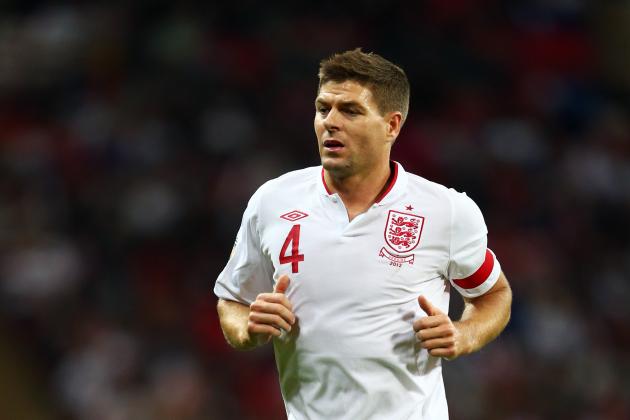 Clive Mason/Getty Images

When discussing Steven Gerrard, it must be noted that he has been a great player for a long time.
As such, the 32-year-old midfielder is held to somewhat of a higher standard, and it is judging against that standard that Gerrard has struggled.
Against West Brom, Gerrard completed 80 percent of his passes. That number, though, dropped to 77 percent against Manchester City and 69 percent against Arsenal.
While he was able to score the only goal against Manchester United in Liverpool's past game, he has not registered a point in the other three contests.
His goal scoring shouldn't be too much of a worry, as he only scored five times in Premier League play last season, but his overall playing level has dropped—which was inevitable but still disappointing.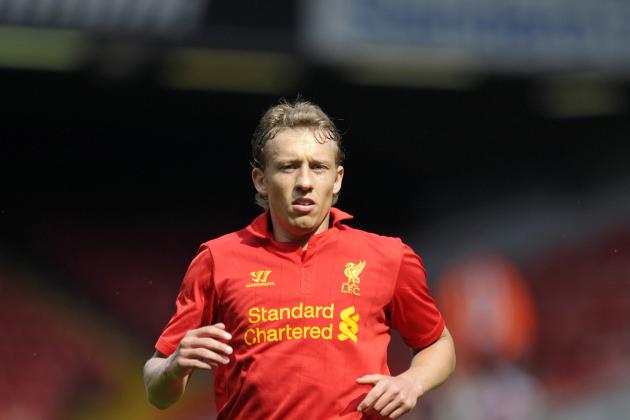 Clint Hughes/Getty Images

Okay, so Lucas Leiva hasn't played poorly this season. The problem is that he hasn't played much at all.
The midfielder tore a thigh muscle in the opening minutes of Liverpool's match against Manchester City on August 26th, and he is expected to miss around three months from that point.
The disappointing thing about Leiva is how exciting it was to have him back and how short-lived his stay with Liverpool was.
After losing Lucas for most of last season due to an injury against Chelsea, Brendan Rodgers and the Reds had high hopes for the returning player.
Unfortunately, he hasn't been able to contribute, and his absence shows.
People can debate whether Jonjo Shelvey should have been shown a red card in Liverpool's match against Manchester United, but nobody will disagree that he went for the challenge with a little bit more aggression than was necessary.
The tackle ended up forcing the Reds to play a man down for more than half the game and played a big part in their loss. It also seemed to change the tide of the contest—one which Liverpool seemed to be in charge of before the red card.
Shelvey has played decent football over the past month, but has not been spectacular. If it wasn't for his mistake last match, he probably wouldn't be on this list.
Still, his mistake has forced Rodgers to make adjustments for the next three games, as Shelvey will be suspended.
Having to alter the lineups is a distraction that nobody needs, and that is why he has been a disappointment thus far.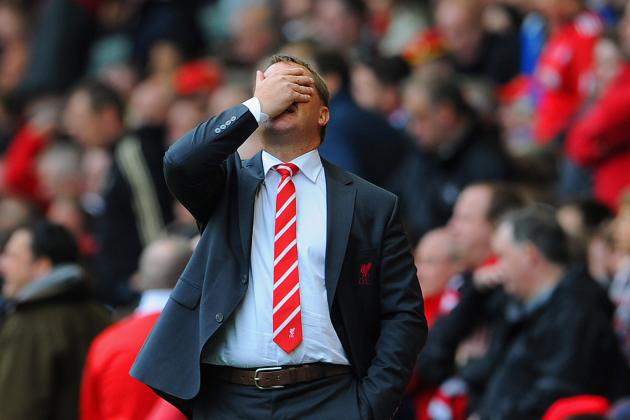 Michael Regan/Getty Images

Sure Liverpool management isn't a specific player on the squad, but they have more to say about the club's success than any individual.
This offseason, to put it bluntly, they dropped the ball.
Like I said before, the team has been solid on defense, allowing less points per game than the league average.
Offensively, the Reds are a whole different story.
They let many of their talented offensive players leave, including Charlie Adam and Andy Carroll.
Those moves would have been fine, but the team was unable to replace the offensive firepower they let go. The four goals in five premier league games is what has resulted.