Power Ranking the NBA's Best Rappers, Current and Retired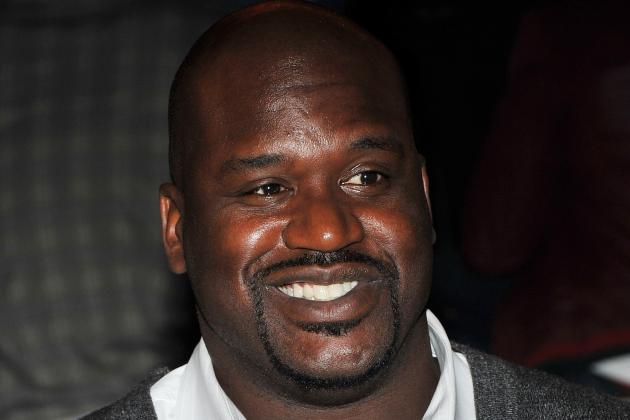 Theo Wargo/Getty Images

There's something about NBA players that makes them want to branch out and pursue a career in something else, whether it be during their time in the league or after they retire, usually continuing to be in the public eye.
One of the most entertaining and continually puzzling paths taken by a handful of NBA players is to dip their feet into the rap world. Whether it be a mix tape or two or a full-blown album, usually to disastrous outcomes.
Most recently we've seen Delonte West take a shot at throwing down a few lines (more than just in the KFC drive-through), and you know what, he's better than Metta World Peace at the very least.
I don't pretend to be a connoisseur of rap, most of what comes out these days doesn't interest me much, but I can get down with some 80s and 90s rap. Even still, I figured it was my duty to take a look at the guys who have tried to throw their hat into the hip hop ring and determine which ballers, current and former, made the best rappers.
I've thrown a video in with each player's best work, and some of what follows has some explicit lyrics, so don't click play if you don't want to hear an unbleeped word or two.
Begin Slideshow

»
I wasn't too surprised to find out that Marquis Daniels has thrown a lyric or two around in his day, but it did surprise me that he was a member of a full-blown rap group, the 1090 Blokk Boyz, although I'm not sure how much notoriety they'd get without Daniels.
Let's get this straight right off the bat, this is terrible.
Marquis raps about as well as he shoots threes (which isn't that well, in case you were wondering). However when compared with other NBA players who have tried to put out an album (who don't happen to be on this list) like Ron Metta World Artest or Delonte West, Daniels does more than just talk fast into a microphone.
While there isn't much to his flow, he at least tries to have a signature, slightly choppy, sluggish, drawn-out style that sounds terrible, but this is a better attempt at rapping than what Ron Artest did back when he was Ron Artest.
There's a lot to see in Tony Parker's rap, and a lot that is confusing.
Most of the confusion comes from the fact that I don't speak French, but I'm also confused at the entire concept of the video.
Of course he's got the staples of rap in girls shaking their rumps, angled close-ups of cars and quick cuts, but why is there a child with him half the time, why does the girl Parker whispers to pointlessly spark up a lighter and what is with the glow-in-the-dark dancers?
Despite the confusion, Parker seems to have a smooth style, which I'm guessing is mostly because French is such a smooth language, but it's not terrible as a whole.
Parker kind of seems like a French version of Pit Bull, which might appeal to some people, but Pit Bull is not my kind of rapper, and Parker doesn't seem like my type of French rapper.
Back in 1999, Chris Webber teamed up with an up-and-coming Kurupt fresh off his hit debut album Kuruption! for an interesting single "Gangsta! Gangsta!"
The track has more of an early '90s feel than most of what was coming out in 1999, but it still seemed to be pretty cool, even though Chris Webber isn't the greatest rapper out there. Teaming up with Kurupt was definitely a good idea, as he carries the song most of the way through, but Webber doesn't fall flat on his face either.
Webber sounds like you would expect him to sound if he were to rap, but because he's got a nice sounding voice, it doesn't come across as a terrible attempt at rapping. He doesn't have much of a discernible flow, but he's doing more than just talking into a microphone.
As a bit of a flop in the NBA especially considering his status as the number one overall pick back in 1995, Joe Smith cobbled together a serviceable career in the NBA.
His career wasn't the disaster that Michael Olowokandi's or Kwame Brown's was, but he didn't have a first overall pick caliber career. In all you could probably call Smith the best bust of the past 20 years.
However, nobody can take away the fact that he was the best rapper in the NBA since Allen Iverson threw down a few tracks in the early 2000s.
Smith, rapping under the moniker Joe Beast, isn't the next Raekwon, but in terms of NBA rappers, he's one of the best.
Of course Smith falls into the biggest no-no that NBA rappers fall into: referencing basketball in every other line. But he's got an up-and-down flow with an intense feeling throughout the track, which makes it sound pretty cool despite the faults.
Back in 1994, the best rap album of all time, Illmatic from Nas came out, as did the Notroious B.I.G.'s Ready to Die, Common's Resurrection and Outkast's Southernplayalisticadillacmuzik. However, there was another album that came out under the radar and above the rim.
B-Ball's Best Kept Secret, also released in '94, was a compilation album featuring multiple professional basketball players.
That album, while nowhere near a classic on the level of Illmatic or Ready to Die, became the best rap album ever from professional basketball players. Sure, it didn't go platinum like Shaq Diesel, but there were a handful of very good songs on it.
One of the first I've found to be more listenable than most of the music coming from basketball players comes from Gary Payton.
Payton has a flow that no basketball rapper has shown off in years, with a cool combination of quick, choppy lines followed by long, drawn out lines to compliment each other. It's not a complicated style, but it sounds good, and it shows that Payton has some skill.
Another contributor to B-Ball's Best Kept Secret, Brian Shaw leapt out as a cool, calm cat on the microphone with plenty of composure and a good feel for rhythm and flow.
I love the beat used on this song mostly because I'm a sucker for a smooth and funky bass groove and Shaw seems to lay his lines up nicely on top of it all. He does a great job of mixing long lines in with super short, quick moving lyrics that slip right by even though he's got a methodical pace on the microphone.
The last thing I felt when listening to Shaw's "Anything Can Happen" is that his style of emphasizing certain words and syllables mixed with the calm, collected flow could legitimately be mistaken for a mid-level rapper from the late '80s.
He's got style.
I was never a fan of Shaq as a rapper, he tends to mumble too much for much of a flow to develop, but it's hard to argue that Shaq was an unsuccessful rapper.
Based on the fact that Shaq was able to pull down a platinum for his debut album Shaq Diesel and a gold for it's follow-up Shaq Fu: Da Return, you could easily argue that Shaq was actually the best rapper in NBA history.
You'd be wrong, but you could argue it.
Still, even though I don't see him as a good rapper, I can't deny his success and for that he deserves some recognition. I mean, how many other NBA players can claim that they were able to get Biggy, Jay-Z, Rakim, Mobb Deep and Bobby Brown to help out with an album?
Allen Iverson, or Jewelz as he went by in his short-lived but still interesting rap career, actually turned out to be one of the few basketball players to pick up the microphone in the new millennium and make some noise that was kind of interesting.
His debut single (I guess you could consider it a single) created controversy in 2000 when it hit the airwaves with derogatory statements toward multiple groups of people, leading to meetings with David Stern and civil rights activists. Iverson ended up taking out the most abusive lyrics before the song was released to the public.
The thing you should take out of that is that Iverson actually had a song that was played on the radio, and widely. Very few NBA players ever heard their songs on the radio, and if they did it would be for a bit of razzing.
Iverson's flow is much like that of his playing style: quick and smooth, easily turning in one of multiple directions.
When I first heard "Flow On" I'll admit I was kind of astonished. Never would I imagine that Cedric Ceballos would be such a good rapper.
Halfway through this video I was convinced that Ceballos's cool factor was vastly underrated as an NBA player.
Just listening to how smooth he is as a rapper makes me wonder if he could have actually made it in the hip hop world. Given all his time and focus on rapping, I think he'd be able to end up with some more interesting lyrics to pair with that funky flow of his.
What's crazier, once I got to the last few seconds of the video I realized how much he reminded me of Big Daddy Kane. He's nowhere near Kane when you consider the fact that Kane may very well be the coolest dude in the history of the world, but he's got that deep voice and that calm flow that was the calling card of Kane.
Flow on, Cedric.
I know what you're thinking, I just built up Cedric Ceballos to be the NBA's Jay-Z, how can anybody possibly top him? Well Dana Barros just so happens to be the NBA's Nas.
What hear when I listen to Barros' "Check It" is a slow motion Busta Rhymes.
He can't come within a full-court shot of Busta's intense speed, but what he does have is the crazy emphasis along with the music intermittently falling out of beat, stylistically creating one of the most interesting flows that a basketball rapper has ever showed off.
There isn't much to the lyrics, as is the theme with most of the songs that basketball players come out with, but what Barros does with the words is turn them into another instrument, like Busta does.
At one point I thought of Barros as no more than a hot-shooting little guy who hung around the NBA a little bit too long, but now I see him for what he is, the best rapper in the league's history.
Thankfully the guys who put together B-Ball's Best Kept Secret realized what they had in Ceballos and Barros, figuring out that they were the two best contributors to the album. In order to put something of value on the end of the album they threw those two onto a track with the guys of Brand Nubian, Grand Puba and Sedat X, along with AG and Diamond D.
What came from that may be the best song ever to feature professional basketball players.
There's not much to do at this point besides sit back and enjoy the beautiful sounds of Cedric Ceballos and Dana Barros.
Now there's a sentence I never thought I would say in my life.
If you are one of those twitterers, you can follow me @JDorsey33.