5 Current NFL Players Who Could Launch WWE Careers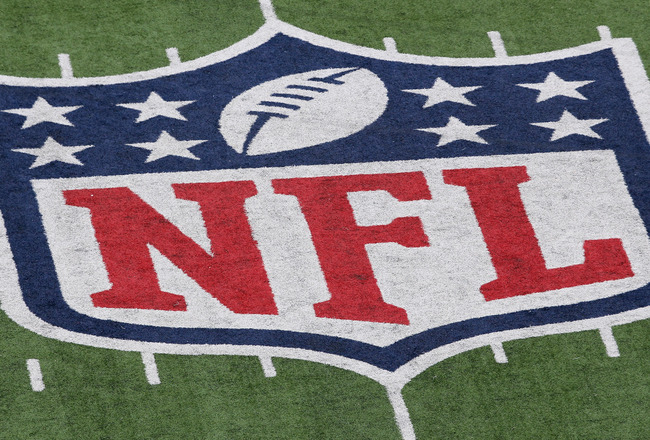 Nick Laham/Getty Images
Professional football and professional wrestling have had an odd kinship over the years. Several football players decided to exchange their cleats for wrestling boots. Some, like Ernie "The Big Cat" Ladd, had great success. Others, such as Kevin Greene and Steve "Mongo" McMichael, tried but never quite captured the hearts of the wrestling faithful.
With that in mind, which current NFL players could possibly make the move from the field to the ring with great ease?
Let's take a look at five current NFL stars with the potential to make a splash in the WWE.
Rob Gronkowski, TE, New England Patriots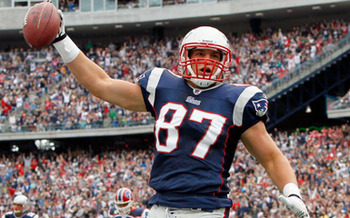 Rob Gronkowski (Bleacher Report photo)
At 6'6" and 265 pounds, Rob Gronkowski fits the mold of the big-man type that Vince McMahon covets in his talent. He's fearless on the field and not afraid to hit or be hit. He's also fast for his size.
Plus, his nickname of "Gronk" even sounds like a wrestler.
No doubt that given the right amount of training, Gronk conceivably could have a WWE career ahead of him. But he's only 23 and he still has a lot of good years ahead of him in the NFL.
Robert Griffin III, QB, Washington Redskins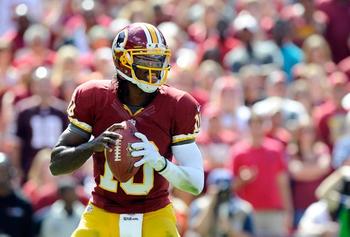 Robert Griffin III (Bleacher Report file photo)
"RG3," the rookie sensation and Heisman winner from Baylor, could be one of the finest world-class athletes since Kurt Angle to hit the ring. Standing 6'2" and weighing 217 pounds, his size matches up well against some of the stars on the current WWE roster.
He's extremely fast and agile, which means his matches could be quick-paced. His million-watt smile and cool demeanor endears him to his fans and reminds us of Kofi Kingston.
But like Gronkowski, Griffin is early into his NFL career. Right now, he is enjoying some gridiron success and is being pushed as the face and savior of the long-suffering Redskins. How long that success continues could affect his potential as a WWE Superstar.
Brian Urlacher, LB, Chicago Bears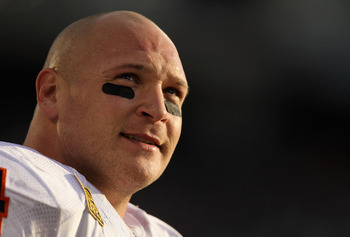 Brian Urlacher (Bleacher Report file photo)
Urlacher looks like a wrestler. Bald and big, he commands respect on the field and fits the bill of a Monster of the Midway. He easily could fit the role of being a heel enforcer for a wrestling stable--someone who comes between a babyface and a heel world champion. Singles and tag-team belts also could be in the cards for him.
Urlacher has media appeal, currently serving as a TV commercial spokesman for Xfinity; so there is no doubt he would come with solid mic skills.
Now in his 13th season in the NFL, Urlacher is much closer to the end of his playing career than the beginning. Unless Hollywood snaps him up first, a ring appearance could be in the immediate future.
Ray Lewis, LB, Baltimore Ravens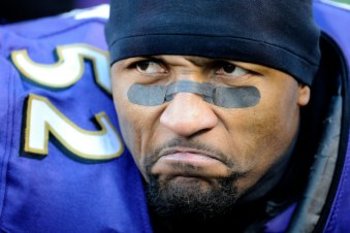 Ray Lewis (Bleacher Report file photo)
Ray Lewis is considered by many to be one of the best defensive players ever to grace the football field. His intensity and leadership are among the reasons why the Baltimore Ravens have been among the NFL elite for several years.
The perennial Pro Bowler is a lock for the Hall of Fame once his career comes to a close, and given that he has played since 1996, that end is very much in sight.
Lewis also is one of the great talkers in the NFL. He never met a mic or camera that he did not like, and he is not afraid to speak his mind. So if he ever decides to pursue a career in the WWE, he easily could be a manager who will mix it up with anyone if the situation called for it.
Golden Tate, WR, Seattle Seahawks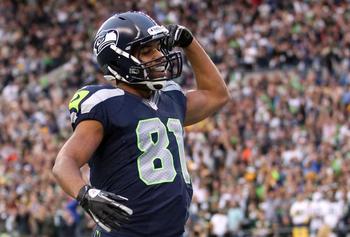 Golden Tate (Bleacher Report file photo)
OK, so Golden Tate is not one of the biggest NFL superstars today. He's not the fastest or the flashiest player out there. But thanks to one of the most controversial ref calls in the history of Monday Night Football, the former Notre Dame star has become a household name. And we all know that controversy stirs the WWE pot.
So why slot Tate for a potential WWE career? His name. "Golden Tate" sounds like a wrestler bound for championship gold.
What Do You Think?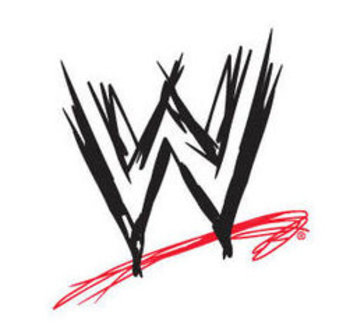 So those are five current NFL superstars who could move into a WWE career. But they are not the only ones.
Who would you like to see come to the WWE once their playing days are done? Share your thoughts in the comments section.
Who knows? We might just be building the next great WWE roster.
Follow Bill Atkinson on Twitter at @BAtkinson1963.
Keep Reading