WWE: Why Randy Orton Is Overdue for a Heel Turn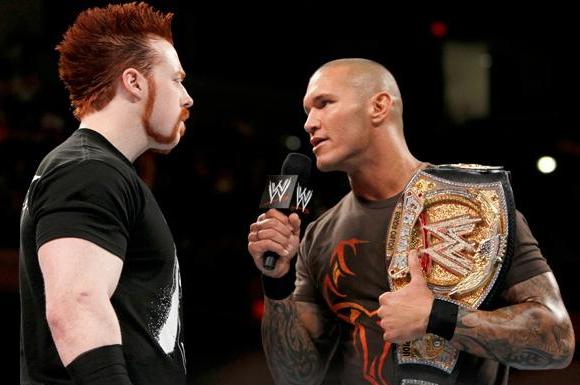 The moniker "The Viper" conjures up images of evil, underhanded doing and secrecy. Nowhere does it make us believe there is something good that will come out of a venomous attack.
That is the best way to describe what could happen if Randy Orton indeed turns heel in the WWE.
The recent rumors about the former World Heavyweight Champion wanting to take his talents to the dark side are pretty substantial. The fact that it appears to be Orton who is clamoring for the change hopefully means there are big plans in store for the 3rd generation superstar in the WWE.
I personally love the idea of the man who hears voices, slithers on the mat and catches his opponents by surprise making a change. It can only mean better things for the WWE and fans in the coming months.
Here are some other reasons why his heel change is long overdue.
Begin Slideshow

»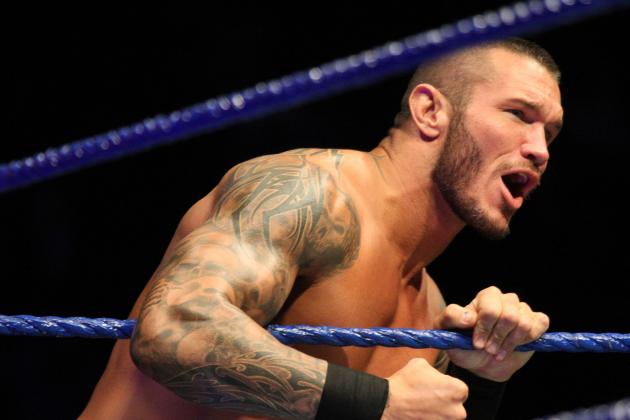 Gallo Images/Getty Images

While Orton is loved by fans, it really does not matter what side he stands on.
But personally, I think Orton is better when he is the villain.
The tall, lanky Orton with the tattoos and the robotic persona is more believable as someone chasing Sheamus or John Cena or maybe a Kofi Kingston than siding with them in a match.
And given the chance to face any of these opponents, the fans will love the angle no matter what.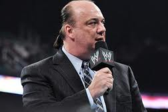 sportstalknetwork.com
I still love this idea.
While Orton is so over the top that he does not need Paul Heyman, just think about this. What if Orton beats Sheamus and then joins forces with Heyman and CM Punk.
Can you say Mega Powers?
It's hard to see this happening any time soon, but it is an idea that has gotten legs and has been running in my fertile mind.
We have never seen something like that before—the closest being the Four Horsemen and Evolution. But we all know it would be exciting to watch.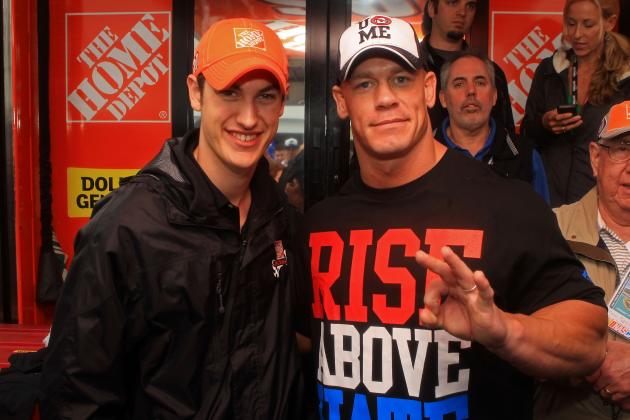 Matthew Stockman/Getty Images

John Cena cannot face CM Punk forever. But the idea of a feud like that for all eternity is pretty damn exciting.
After the angle with Punk is over, who will the WWE throw at Cena? Orton would make a perfect transition.
And it would keep Paul Heyman in the storyline.
Cena and Orton could provide as much electricity as a spot with Punk. And again, the fans would love it just as much.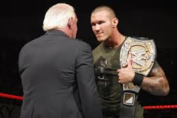 randyorton4u.com
As I eluded to a few weeks ago, maybe Ric Flair is the missing puzzle piece with Orton, as he could be for Triple H.
This not the same kind of leadership as in Evolution, but rather as a business "associate" of sorts.
Remember, Orton's dad, Bob Orton Jr. used to walk down the isle with Roddy Piper with that cast on his arm for years. And the gimmick worked pretty well.
Flair being at Orton's side could lead him back to title glory.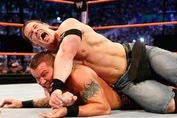 I'd love to see him work with younger talent and put them over.
Ryback or someone like The Miz (if he were to turn face) would make great opponents—as would Dolph Ziggler in a role reversal.
Orton has the pedigree to help rising stars now and make them even better.
As wrestlers in the past helped him reach success, now it is time for Orton to pay it forward.
fanpop.com
The gimmick of "The Viper" is perfect for Orton.
Robotic, devilish and always unpredictable.
Orton can stir a crowd as friend or foe. He will be loved in either capacity.
When he is on, there are few who are better than Orton at being downright evil.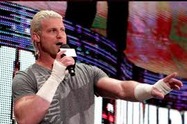 ign.com
He is already seen by fans as the "cool" heel in the company. But as I have stated before, if Orton turns heel, then someone else must turn face.
There are plenty to choose from. Ziggler, however, makes the most sense.
This is an opportunity for the WWE to tweak Orton's character and Ziggler's as well, which could lead to another feud.
Hopefully this time, it will have world title implications.