How Long Will the Houston Rockets Keep Kevin McHale?
Use your ← → (arrow) keys to browse more stories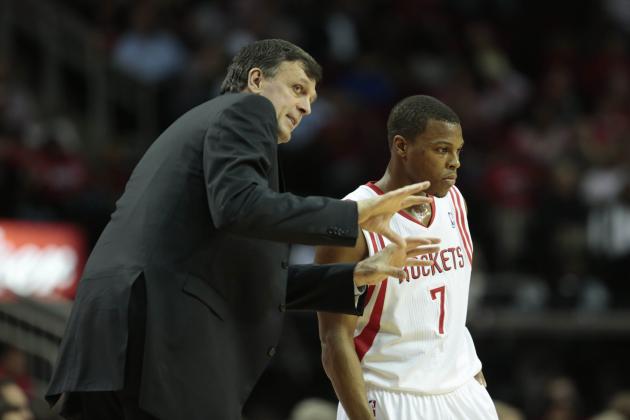 Thomas Campbell-US PRESSWIRE

Head coach Kevin McHale has a long road ahead of him. How long that road is will be determined on how the Houston Rockets season ends in 2013. Houston will have a lot of new faces who all have question marks surrounding them. It's definitely a rebuilding season, but GM Daryl Morey and Owner Les Alexander will still expect more positives than negatives next season. If they don't show enough progress after next season I wouldn't be surprised to see a coaching change...