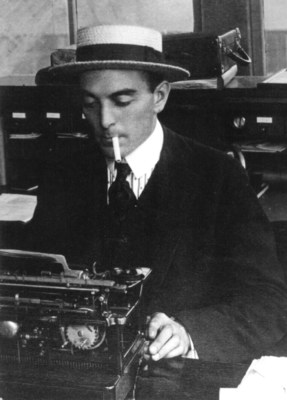 While celebrating the sports legends of the day, let us also take a trip down memory lane to remember some of the best-remembered sportscasters/sports journalists of recent memory.
Ah, Ring Lardner.
A sports reporter, he also dabbled in the literary and theater worlds with such publications as "You Know Me Al," "Gullible's Travels, etc." and "What of It?" Lardner, a humorist to the core, also reported with a keen eye and an understandable tone.
And like the next sportscaster, Harry Caray, he was also a baseball man.
Harry Caray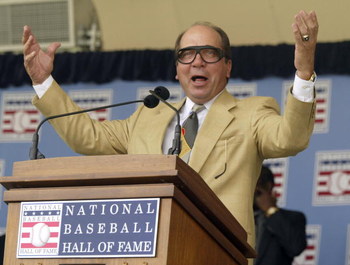 Another memorable sports great is the late, great Harry Caray. Perhaps today best-known as the sportscaster lampooned by Will Ferrell on "Saturday Night Live," Caray made a name for himself as a robust and passionate follower of baseball.
Caray was known to burst into renditions of "Take Me Out To The Ballgame" and was awarded for his career in baseball reporting. What some may not know is that Caray was also a restaurateur.
The Caray sports reporting legacy was kept alive by Caray's son and grandson, who also opted to join their grandfather's calling.
Ronald Reagan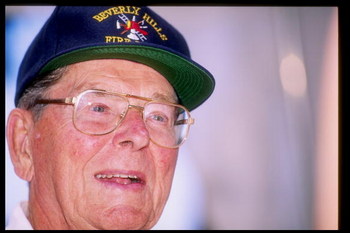 Ronald Reagan was the 40th President of the United States of America. Prior to that, he was also Governor of California, an actor, and a sportscaster. Like Caray, he was also affiliated with sports entertainment in his early years.
Prior to college graduation, he had played football for nearly a decade—talk about understanding your medium. In the 1930s, Reagan was a sports announcer for baseball in the Midwest.
According to Reagan himself, his goal was to become a sports announcer! By 22, he had achieved his dream and was an active voice in the Des Moines, IA sports scene. It was actually during a trip with a baseball team, that he got his start in acting.
Keep Reading