NFL Week 4 Waiver Wire: 5 Receivers Worth the Pick Up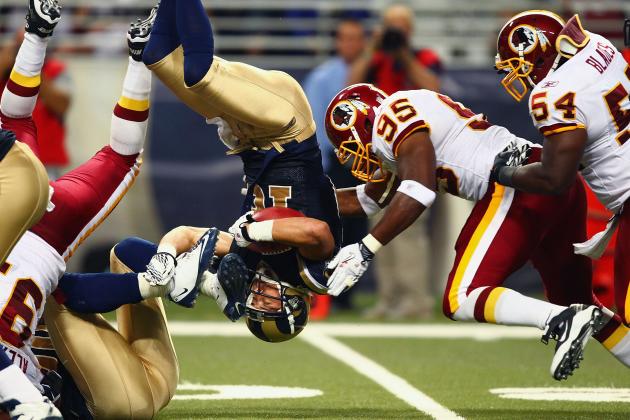 Dilip Vishwanat/Getty Images

As the NFL season approaches Week 4, there is still time for fantasy team owners to strengthen their offense with sleeper picks. Weeks one through three have churned out several wide receivers capable of giving a slumping team the edge to get back in the game.
Teams that have focused their draft picks on a quarterback and defense will be thrilled over the opportunity to strengthen their offense and amass a well-rounded team. Wide receivers come and go over the course of a season due to injury or emerging young players, making them highly replaceable.
Whether it is neglected talent on a lagging team or a receiver feeding off the passes of a skilled quarterback, profitable wide receivers can emerge at any point in the season
Here are five wide receivers who have shown signs of value in their first three games.
Player Ownership based on ESPN Football fantasy
Begin Slideshow

»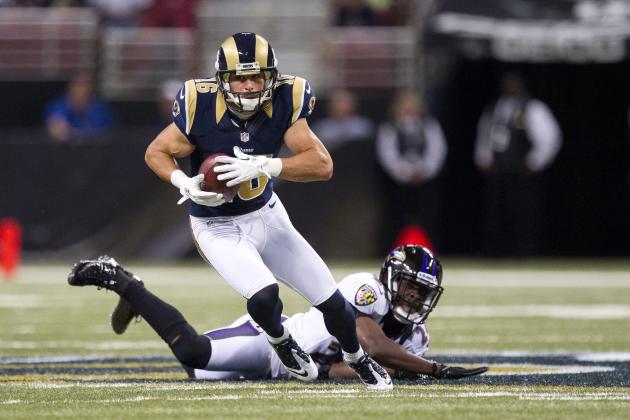 David Welker/Getty Images

After a record-breaking performance by the St. Louis Rams' Danny Amendola in Week 3, his ownership in fantasy leagues spiked. As an available waiver pick up in nearly 20 percent of leagues, Amendola is the biggest, most reliable sleeper pick right now.
During his game against the Washington Redskins, Amendola tied the NFL record for most first-half receptions (12). Amendola finished the game with 15 catches—tying the Rams' franchise record.
The chemistry between Sam Bradford and Amendola, which had not been seen since 2010, has surely been rejuvenated.
"We knew that we were going to get him the ball," Bradford said (via the Washington Post). "I'm not sure if we knew that he was going to get that many balls. I said it after the game: He's always a big part of our offense, he'll continue to be a big part of our offense, and if we have the opportunity to get him that many catches, we're definitely going to do so."
Bradford has made it clear that he will be looking for Amendola on the field in the future—fantasy owners should follow suit.
All information on Amendola's record-breaking game from the Washington Post
Streeter Lecka/Getty Images

Trending upwards from last year's performance, Carolina Panthers' Brandon LaFell is on track to put up his best season yet. The Panthers have continued to show promise over the past few years—and so has LaFell.
His 10 receptions for 182 yards in his first three games puts him on track to topple his 2011 performance, in which he had 36 receptions for 613 yards. LaFell has put hard work into securing a bigger role on the team and it is paying off.
Owned in 22 percent of leagues, LaFell has earned a reputation as someone for fantasy owners to keep an eye on while the season is still in its early weeks. Do not wait until it is too late to pull the trigger.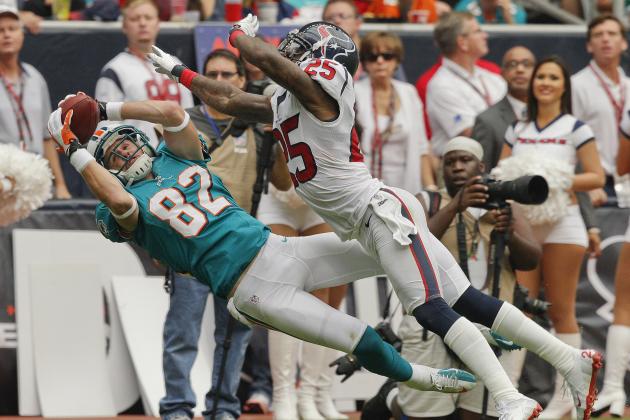 Bob Levey/Getty Images

Miami Dolphin's Brian Hartline is worth consideration based solely on the amount of action he receives. He is not likely to have a huge impact like Danny Amendola, but he could provide a nice boost for fantasy teams in need of a receiver.
With 13 receptions in three weeks, Hartline is a decent fantasy backup. As one of the few Dolphins players with a sliver of talent, Hartline will stand out on Miami's offensive line and should continue to see a decent amount of action.
Hartline did not make too big a splash against the Jets in Week 3, but he had 9 catches for 111 yards against the Oakland Raiders in Week 2.
It is too early to bank on Hartline right now, but he makes for a decent receiver for teams who are in dire need of one.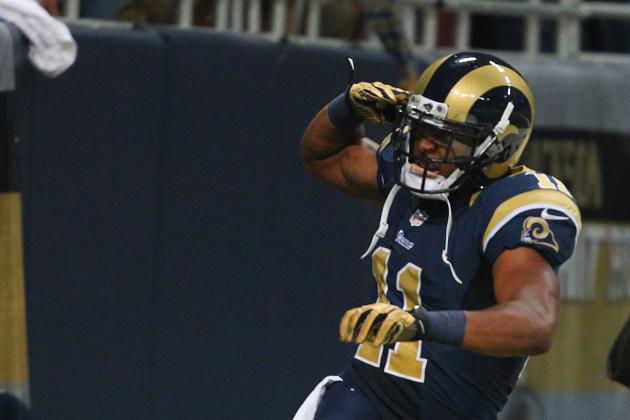 Dilip Vishwanat/Getty Images

St. Louis Rams' Brandon Gibson, who killed it during the St. Louis camp, is expected to have a breakout year this season. That foreseen breakout year could start in Week 4, as the Rams prepare to face the Seattle Seahawks.
After averaging 52 yards in the first two weeks, Gibson failed to score for the first time this season. Gibson will work to get back on track in his Week 4 game against Seattle, a team that has an unofficial asterisk next to their 2-1 record after a horrid miscall in Week 3 against the Green Bay Packers.
The Seahawks game will be a moment of truth for Gibson. They are heavily defensive against passing plays.
If Gibson can perform against a team like Seattle, then he could definitely have long-term fantasy value.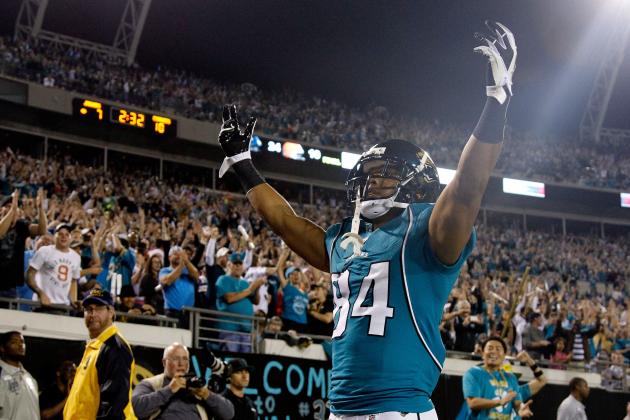 Mike Ehrmann/Getty Images

If Cecil Shorts' mom has a fantasy team, she definitely benefited from having some inside information on her son.
"My mother's text said, 'C Shorts and the C stands for clutch," said Shorts, according to a blog post from The Florida Times Union. "My Mom is pretty quiet. I was surprised to see that text from her. I was dying [with laughter]."
The loving words from mom, as well as a plethora of media attention, came after Shorts won the game for the Jacksonville Jaguars with a last-minute 80-yard touchdown. He caught a pass from quarterback Blaine Gabbert at the 38-yard line and ran the remaining 62 yards.
This was not Shorts' only giant play in his first three weeks of the season. In Week 1, Shorts made a 39-yard catch near the end of the fourth quarter, bringing the Jaguars to overtime against the Minnesota Vikings. Despite Shorts' heroic effort in regular time, the Vikings won the game.
With two huge catches in three games, Shorts has gained the attention of the media and his teammates. If this play continues, Shorts can be expected to get a larger role on the Jaguars' offense and rack in the fantasy points.