Comparing NFL Rookie QBs to 2nd-Year QBs: Where Do They Differ?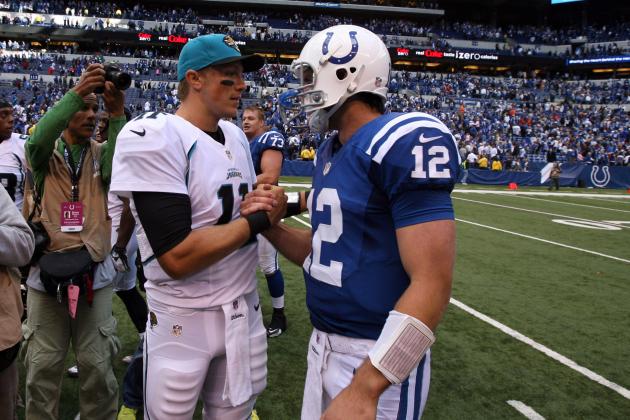 Brian Spurlock-US PRESSWIRE

Having five rookie quarterbacks take over starting roles this season has turned the NFL world on its axis.
The old-school theory of developing young talent by allowing them to watch and learn from the bench has given way to the philosophy of throwing them to the wolves and hoping it pays immediate dividends.
Cam Newton was the shining example of this strategy in 2011, while Blaine Gabbert helped keep skepticism alive as he struggled to adjust to the pace of an NFL contest.
How do these vastly different results compare to this year's group of rookies?
Players like Andrew Luck and Robert Griffin III have been drafted into the league with the immediate expectation of success.
Let's compare these fresh-faced QBs to some of their sophomore counterparts and see where the differences come from.
Begin Slideshow

»
Michael Hickey/Getty Images

Andrew Luck may have the savvy and skill of an NFL veteran, but the Indianapolis Colts signal-caller is only a rookie.
Luck has entered the NFL after excelling within the framework of a pro-style offense at Stanford, and that offense has helped to prepare him for the NFL in ways other quarterbacks can only fathom.
As players like Griffin and Newton utilized shotgun-based spread offenses in college, Luck was calling audibles at the line of scrimmage and utilizing all-important tight ends and checkdown receivers.
Does this mean Griffin and Newton aren't succeeding in the NFL?
Obviously not, but Luck does have an inherent advantage because of his history.
Luck has thrown four interceptions in his three career NFL starts, but by and large he is living up to the hype in every way for the Colts.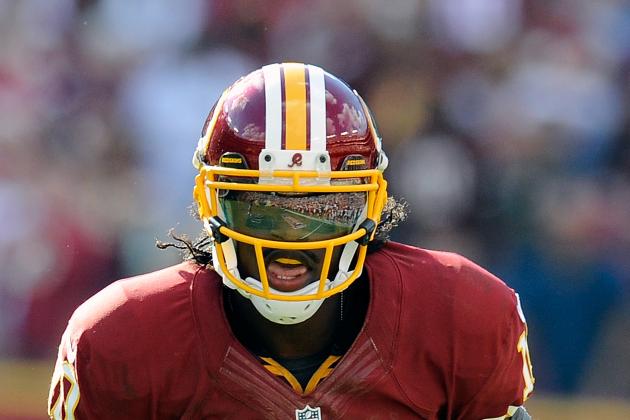 Patrick McDermott/Getty Images

Comparisons between Robert Griffin III and Cam Newton are somehow both fair and unjustified.
Like Newton, Griffin has the ability to use his elusive speed at any time, but unlike Newton, Griffin appears more comfortable in the pocket than on the run.
Griffin is the rare athletic quarterback that is first and foremost a drop-back passer.
His arm strength is among the best the league has to offer, and his NFL career has started better than almost anyone in history.
Through three games, Griffin has thrown for 747 yards, four touchdowns and only one interception.
He has coupled those impressive passing stats with 209 rushing yards and three rushing scores.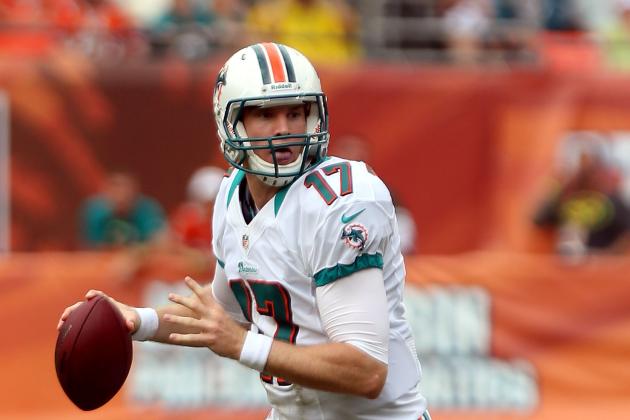 Marc Serota/Getty Images

Ryan Tannehill was put in a tough spot coming out of college.
While he was certainly impressive at Texas A&M, He had the unenviable task of trying to measure up to Luck and Griffin.
Not exactly an easy measuring stick for a player with only two years of starting experience under his belt.
Like Luck, Tannehill played in a pro-style offense in college, albeit a different variation of it.
He has a powerful arm, but accuracy that is at times questionable, and his decision-making can sometimes leave much to be desired.
In other words, he is what you expect out of a rookie quarterback.
Tannehill has the potential to be great, but coming out in the same class as two elite prospects means he has an enormous shadow to try and emerge from.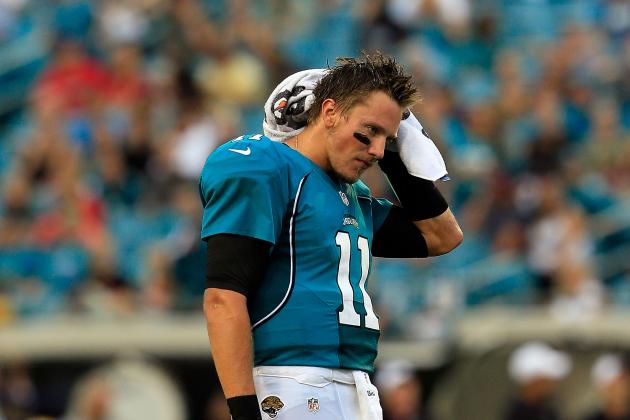 Sam Greenwood/Getty Images

Blaine Gabbert was put in a position where success was almost improbable right out of the gates.
He is a smart player, but is not a tremendous athlete.
He came out of a shotgun-based college offense at Missouri and was thrust into the starting lineup of a Jacksonville Jaguars offense that lacked firepower in the passing game.
Gabbert was overwhelmed, skittish in the pocket and made more mistakes than most other rookie QBs combined.
As Newton flourished early in his career, Gabbert looked like the proverbial bust.
However, after a year to learn the nuances of the NFL and grasp the speed of the game, he has looked much better as a sophomore.
Gabbert is looking comfortable in the pocket, and through three games this season, he has yet to throw an interception.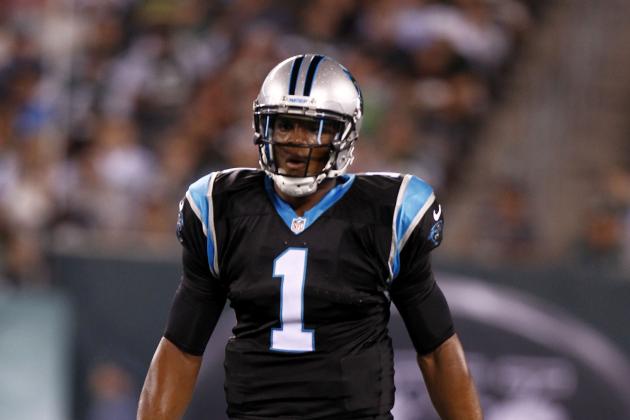 Jeff Zelevansky/Getty Images

Cam Newton set the trend for the improbable five rookie starters that emerged from the class of 2012.
His 2011 rookie campaign proved that even the greenest of rookies could have immediate NFL success if the pieces around him were properly aligned and he had the skills to compensate for rookie mistakes.
Newton has beyond prototypical size at 6'5" and 245 pounds, and somehow is also among the fastest players ever to play the quarterback position at the NFL level.
He was questioned out of college because he had virtually no experience taking snaps under center or running a traditional pro-style offense.
The Panthers' answer?
Adjusting the offense to play to what Newton did know, by incorporating the spread option and allowing him to constantly move the pocket and extend plays with his legs.
While this year's crop of quarterbacks have all adjusted to the NFL, the NFL adjusted to Newton.
And his Pro Bowl rookie season showed he was more than ready to play at the next level.