Jones vs. Belfort: 3 Reasons the Fight Exceeded Expectations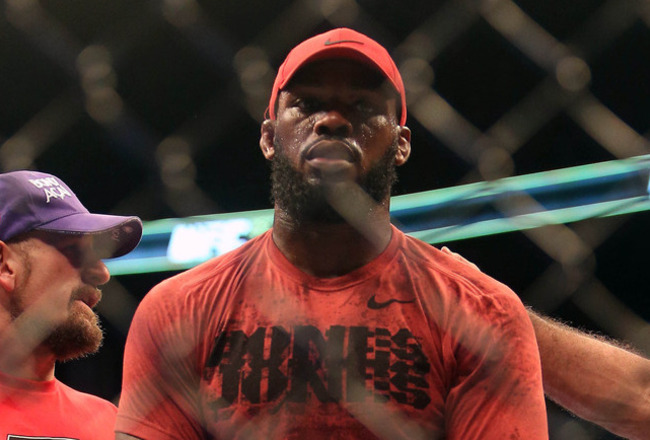 MMA writers, including me, were perplexed by the UFC's decision to bring Vitor Belfort in to face Jon Jones for the light heavyweight title.
The Brazilian hadn't fought at that weight class in years, and even back in his prime, he didn't have the best record at 205. His title win against Randy Couture in 2004 only came about due to an unfortunate cut to Couture's eye, and in the next match, "the Natural" beat Belfort soundly.
Now at 35, what sense did it make to pit him against the young, irrepressible, Jones?
Considering the tenacity with which he fought last Saturday, it made every sense in the world.
Here are three reasons why the fight exceeded all expectations.
Belfort Almost Won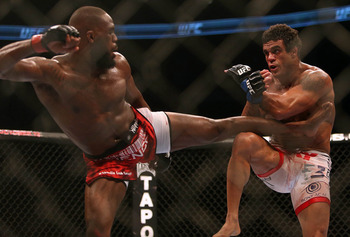 Tom Szczerbowski-US PRESSWIRE
Many critics have, since UFC 152, questioned why Belfort decided to pull guard consistently throughout the match. But considering all of Jones' strengths, it may have been his only chance to win, and the Brazilian came oh so close to doing so.
Exceeding all expectations, "the Phenom" sunk in an armbar in the first round which almost finished the match and caused the biggest upset in MMA since Matt Serra TKO'd George St-Pierre in 2007.
Jon Jones Had to Fight His Heart out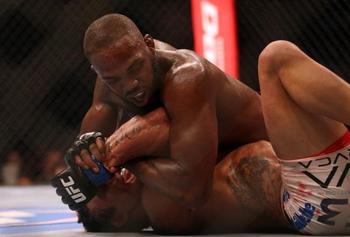 Before the match, no one gave Belfort a shot at unseating Jones as light heavyweight champion.
Jones was meant to walk through Belfort, who has for years fought at 185 lbs, without any trouble at all. But, that wasn't the case. Jones severely injured his arm in the first round and had to be at his absolute best to keep the "old lion" at bay and grind out a victory.
The Match Went into the Championship Rounds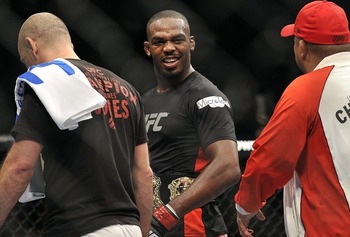 Paul Abell-US PRESSWIRE
Few fighters have taken Jones past the third round, and the fact that Belfort was able to do so, surviving a ground-and-pound onslaught for much of the match, was remarkable in itself.
Being pinned to the mat for most of the match, Belfort proved tenacious and held on for more than 20 minutes and almost unseated Jones with his BJJ skills.
That, in itself, was one of the most unexpected aspects of this fight and why Belfort proved a worthy opponent.
Keep Reading