Manchester United: Points to Ponder from Thrilling Win vs. Liverpool
Michael Regan/Getty Images
Even the most fanatical Manchester United supporters will admit that the cards certainly fell the team's way on Sunday, as they picked up a thrilling 2-1 victory against Liverpool at Anfield, with seemingly all the calls going the way of the away side.
From the red card to lack of red cards, penalties to lack of penalties, this match certainly wasn't one without its talking points and one that is sure to stay in the memory of both United and Liverpool fans for many weeks to come.
The win will give Sir Alex Ferguson's men plenty of positives and negatives to think about and reflect on for the rest of the season ahead; here's some key points to ponder from United's thrilling win over Liverpool.
Michael Regan/Getty Images
Robin van Persie Is Worth Every Cent
With five goals to lead all goal scorers in the Premier League so far, Robin van Persie is proving to be worth every cent that United spent on him in the summer transfer window.
The Dutch international's controversial decision to switch from Arsenal to rivals United over the summer certainly wasn't one that went unnoticed by fans of both clubs, as they wondered whether the 29-year-old could recapture the magnificent form of 2011, where he single-handedly won the Gunners a Champions League position and picked up the EPL's Golden Boot Award.
It seems he has.
Sure, the season is still young and Van Persie isn't churning out flawless performances every week. But considering that the striker is playing without one of the best United players in Wayne Rooney alongside him, the signs are looking good for the Red Devils front man.
It will be fascinating to see how RVP fares with the return of Rooney.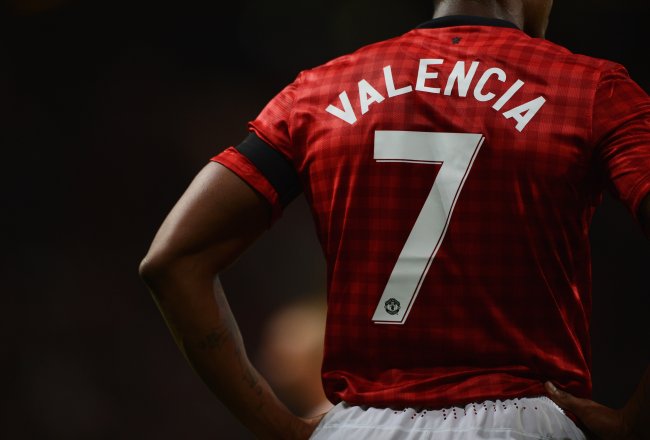 Michael Regan/Getty Images
Are United a Diving Team?
In light of Antonio Valencia's penalty win late in the second half that sealed the win for United, the question must be asked as to whether the Red Devils are genuinely getting fouled in the box as much as they seem to be, or whether they are going down too easily.
Let me make three comments on the matter, and you can interpret them, debate them and discuss them as you will.
First, there is little doubt that United win a lot of penalties.
The stats confirm this to be true and particularly at Old Trafford, where the Red Devils win a lot of penalty decisions. Whether they are being fouled or not doesn't matter at one level here—the truth remains that they win a lot of penalties throughout the season.
Secondly, every football team goes down easy in the box.
Ashley Young won penalties in consecutive matches for United last year and in both cases went down very easily in the penalty box. There was contact from the defender, but the England international went down rather cheaply, and he was subsequently the discussion of many diving or "similulation" talks.
But this is true for every team in world football—every team goes down easier in the box than they do in the middle of the pitch. In the middle of the pitch, a free kick isn't a clear, goal-scoring opportunity that a penalty provides, thus it is natural and to be expected that teams will go down easier in the box. Now, whether United do this more than other teams, that's up for debate.
But thirdly, and perhaps most importantly, this was undoubtedly a penalty and the correct decision was made by the referee.
Glen Johnson did make contact—albeit minimal—with Valencia from behind, and did he not get the ball in his attempt to prevent a goal being scored. Anywhere else on the pitch that would have been a free kick, and thus, it was awarded as a penalty.
Do I think that Valencia could have stayed up and went down very, very easily? Absolutely. But do I think that it was a penalty? Absolutely as well.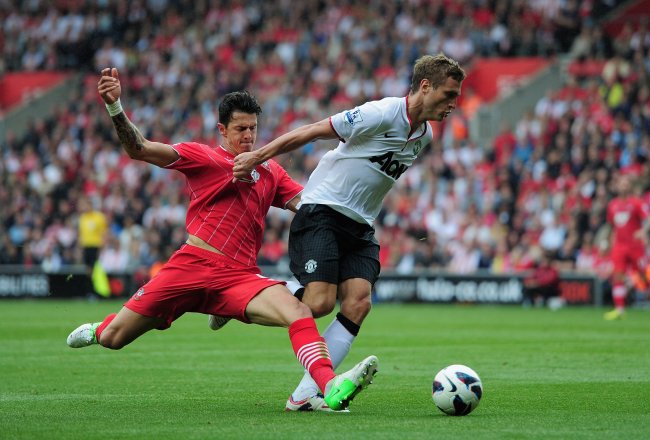 Jamie McDonald/Getty Images
What's up with Nemanja Vidic?
Moving on from the penalty decision, if it's possible for a minute, United's had one glaring omission from their starting squad on the weekend—that of captain Nemanja Vidic, who was ruled out prior to kickoff by manager Sir Alex Ferguson due to injury.
The Red Devils boss is quoted via The Daily Mail as saying:
He was just feeling a bit tight around his knee and we decided just to give him a break today [against Liverpool].

Hopefully he'll be alright next week...
And whilst it doesn't seem like much, it did seem like a bizarre move to make by United. This was, after all, arguably their biggest fixture of the season and they started it without their captain and best defender, and they did it by choice?
Perhaps it will turn out to be a good move by United, who can ill-afford another season-ending injury from Vidic this year, after the defender's knee injury probably cost them the Premier League title last year.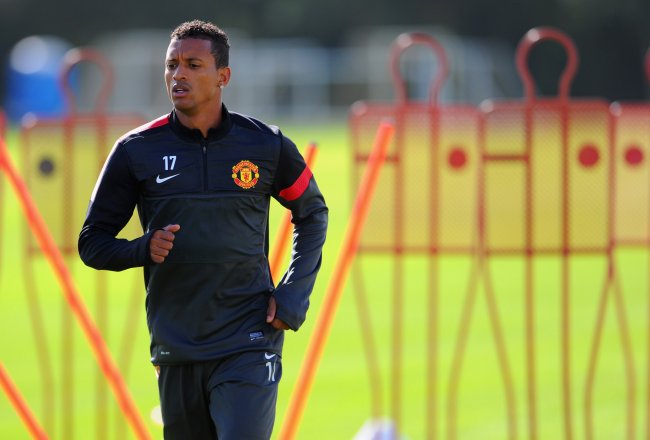 Michael Regan/Getty Images
Nani Doesn't Have a Future at Old Trafford
I've said plenty of times this year that on his day, Nani can be one of the best wingers in the English Premier League. As a result, he should be given ample opportunities to prove himself as a genuine starter in this Manchester United squad.
But after watching his poor showing against Liverpool, it might just be one too many terrible games from the Portugal international, who could well be sold once the January transfer window rolls around.
Against the Reds, Nani completed just 65 percent of his passes—the fewest of all United players (per WhoScored.com). He didn't make a tackle, was disposed twice and now leads all players on most times disposed through the season so far.
He offered nothing going forward, and with Ryan Giggs and Paul Scholes both showing that they are more than capable of stepping up in big matches, I wouldn't be surprised to see Nani moved back to being just a squad player this year.
What did you make of the win against Liverpool?
Comment below or hit me up on Twitter: Follow @dantalintyre
This article is
What is the duplicate article?
Why is this article offensive?
Where is this article plagiarized from?
Why is this article poorly edited?

Manchester United: Like this team?