Paris Saint-Germain: What We Learned from Bastia Match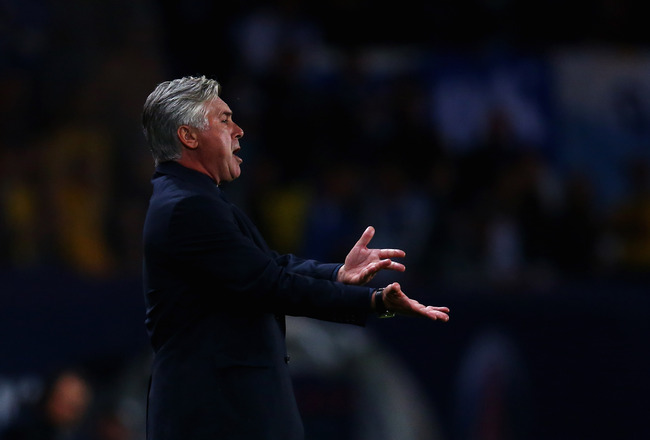 The past few matches have seen a little bit happier Ancelotti
Dean Mouhtaropoulos/Getty Images
Most eyes that are pointed toward French football at the weekend are focused on what is going on with Paris Saint-Germain.
After a slow start, the Parisian outfit are beginning to roll, and took the momentum from their midweek Champions League romp into a Ligue 1 clash with Bastia this weekend.
The momentum turned into a 4-0 rout, in which PSG were in control from the start. Read on to find out what we learned from the match.
Zlatan Ibrahimovic Is One of the Great Finishers in the World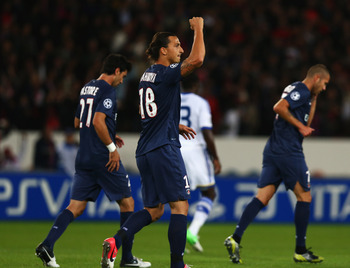 Ibra has been sniperlike in his efficiency in front of goal
Dean Mouhtaropoulos/Getty Images
It's no surprise, but the great ponytail is adding to his impressive resume.
His ability as a finisher has never been questioned, but the efficiency with which he is currently scoring goals is incredible.
With every defense constantly focusing on him, one could understand if he was struggling to find the back of the net.
However, despite being regularly double-teamed, Ibrahimovic is making the most of every chance he gets. His finishing ratio is unbelievable.
PSG Is Beginning to Gel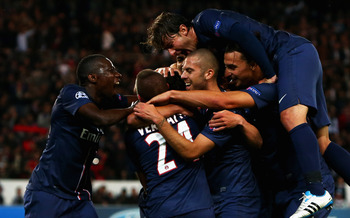 PSG is starting to gel
Dean Mouhtaropoulos/Getty Images
We knew it would take some time, but no one knew how long before the new faces would fit in.
With Thiago Silva making his debut in midweek, all the major pieces are now in place and looking good.
Ligue 1 is on alert—this giant is awake.
The last four games have shown that Ancelotti's troops are working as a unit. With their talent, this team looks like an absolute beast.
Marco Verratti Is a Star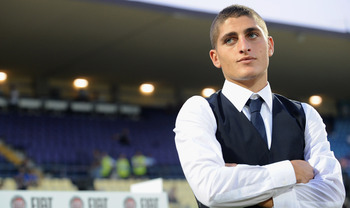 Verratti is a star now
Valerio Pennicino/Getty Images
Of all the summer signings, midfielder Marco Verratti received the least publicity.
However, the Italian prodigy has come of age quickly in the PSG system, with Ancelotti throwing him into the fire early
Verratti has been the heartbeat of the team in the midfield. His passing ability has been better than advertised, and his two-way play has been beyond his years.
He may not be at the level of his idol, Andrea Pirlo, but he is on his way.
A Selection Issue Is Brewing in Defense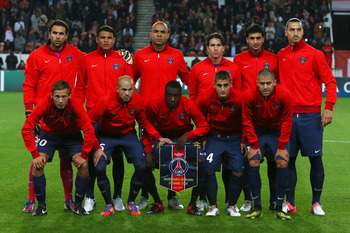 PSG's star studded line up creates a selection headache.
Dean Mouhtaropoulos/Getty Images
Ancelotti has a lot of depth at several positions, but with everyone healthy, he could face potential issues with selection.
Gregory van der Wiel and Christophe Jallet will both want to start at right-back, while in-form defender Mamadou Sakho will want a place in the lineup.
How the coach decides to give time to his abundance of talent will determine the health of the locker room.
Keep Reading