Jon Jones vs. Vitor Belfort: Takeaways from UFC 152's Main Event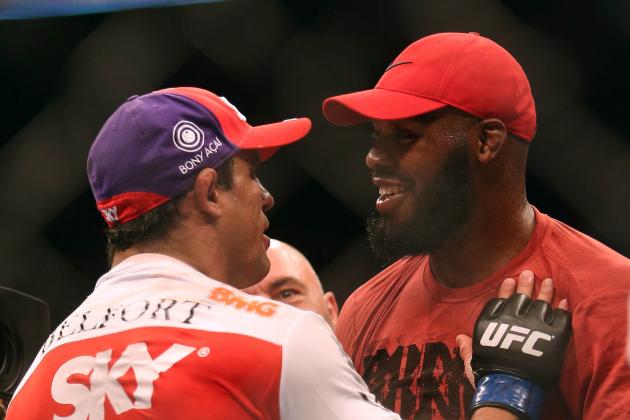 Tom Szczerbowski-US PRESSWIRE

Jon Jones is still the UFC light heavyweight champ after UFC 152.
Although Vitor Belfort took the fight on short notice and had no shot to win in many peoples' eyes, he nearly defeated the champ when he sunk in a dangerous armbar.
Despite suffering an arm injury, Jones was able to continue and ultimately prevail.
Here is a look at some of the key takeaways from Saturday's main event.
Begin Slideshow

»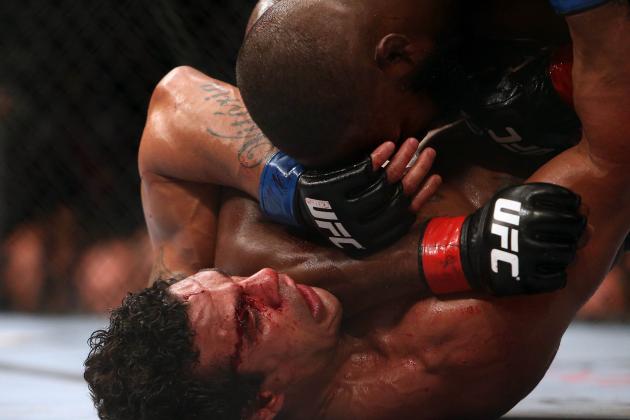 Tom Szczerbowski-US PRESSWIRE

There will be some people that say Jones dodged Chael Sonnen, and they will put the full blame of losing UFC 151 on Jones.
But to all the naysayers, try being in a Vitor Belfort armbar, or an armbar by a skilled Brazilian jiu-jitsu fighter, and see if you don't tap.
Jones came into this fight pretty much undamaged in the Octagon. He was able to overcome adversity both inside and outside of the cage.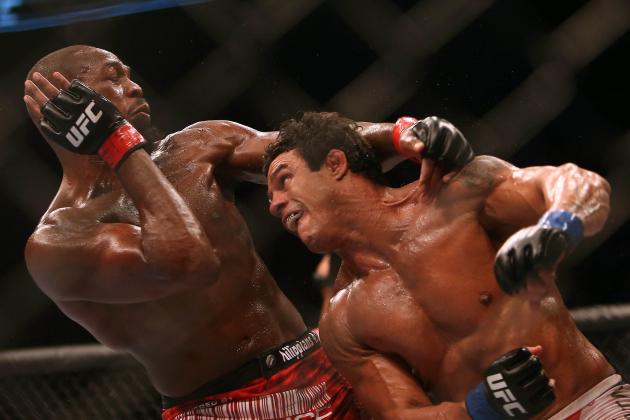 Tom Szczerbowski-US PRESSWIRE

Let's face it: Although many fans wanted to see Belfort knock Jones out, he realistically only had a puncher's chance.
Still, it almost seemed like Belfort wanted to keep the fight on the ground in order to pull of a submission.
Belfort almost regained the UFC light heavyweight championship after sinking in a dangerous armbar, and he even went for a triangle choke, but Jones proved to be too much on the ground.
Belfort may not win any points for his performance past the armbar, but the fact that he stepped in for the UFC and took on a dominating champ like Jones on short notice shows just how much heart Belfort really has.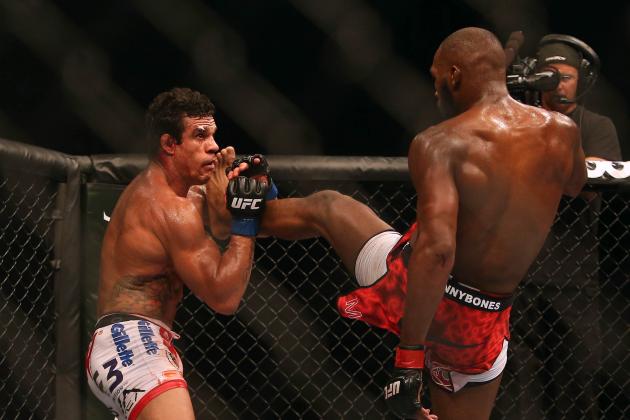 Tom Szczerbowski-US PRESSWIRE

Whether Dana White and Jon Jones would have ended their beef or not, there is no denying that Jones was still the future of this sport.
Jones, of course, just would not have been in the good graces of the boss. Belfort, on the other hand, is the ultimate company man.
From fighting just weeks after his sister went missing in January 2004, to taking the fight against Anthony Johnson despite being a whole weight class lower than him, to taking a fight against Jones on short notice, Belfort never turns down a fight.
If the UFC ever needs to call on someone, Belfort is the man.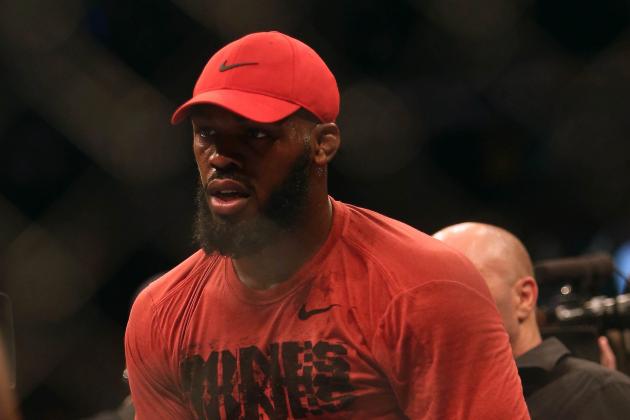 Tom Szczerbowski-US PRESSWIRE

After Dan Henderson, Alexander Gustafsson and Uncle Chael, there really is not much left for Jones to do at light heavyweight; unless he has a superfight with Anderson Silva, Jones may be better off moving up to heavyweight.
Jones is freakishly dominating in the division and seems to make opponents look a weight class smaller thanks to his length.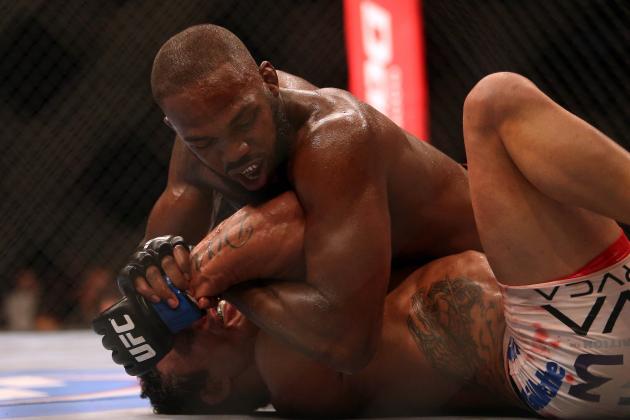 Tom Szczerbowski-US PRESSWIRE

We knew coming into this fight that Jones had great wrestling, smothering ground and pound, a good submission game and some unorthodox striking.
It is still surprising to see just how much he makes top fighters look like amateurs.
Anybody can be defeated in MMA. Even Anderson Silva has four losses on his record, but when you look at Jones, his only career loss was by disqualification to Matt Hamill.
For the time being, it looks like there may not be anybody who can come as close as Belfort did to dethroning Jones.