UFC 152: Five Fights for Charles Oliveira to Take Next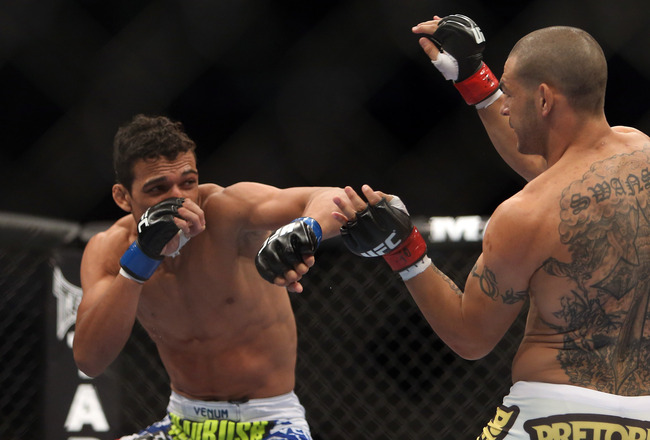 Tom Szczerbowski-US PRESSWIRE
Despite winning his first two featherweight bouts, Brazilian fighter Charles Oliveira fell in the first round of his UFC 152 fight to Cub Swanson.
Although the knockout loss is a setback, Oliveira still has plenty of potential in the featherweight division.
Oliveira is still a dangerous submission artist and should have no problem getting back on track.
Here are some fights he could take to get back on top.
Cody McKenzie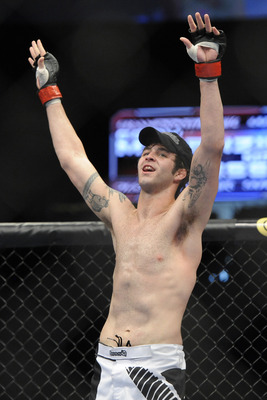 Rafael Suanes-US PRESSWIRE
Although he is not on the same level as Oliveira, Cody McKenzie is a submission expert in his own right.
Even if it really only involves one move.
McKenzie does have other skills and is always exciting to watch.
It would be interesting to see if McKenzie can slap on a guillotine choke or tap out to Oliveira.
Although he may not be close to the level as Oliveira, Cody McKenzie has a decent submission game.
Even if it involves one move.
It would be interesting to see if either man would be able to get a submission off on the other.
Nam Phan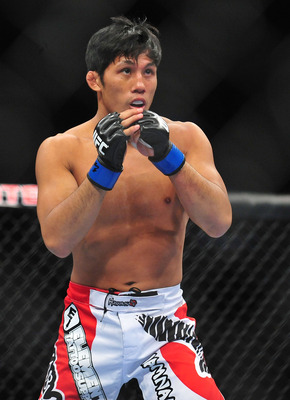 Gary A. Vasquez-US PRESSWIRE
Nam Phan has had his ups and downs in his UFC career.
From losing a bad judges decision against Leonard Garcia, to gaining revenge in the rematch, to being on the receiving end of a beat down from Jimy Hettes.
Phan is coming off of a win though, and is still a name many fans know in the division.
Phan could make a good fight with Oliveira and a win for either fighter would put a tough guy on the resume.
Marcus Brimage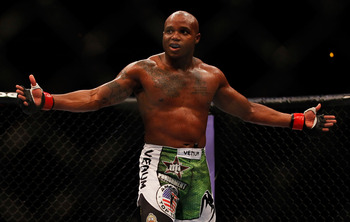 Kevin C. Cox/Getty Images
With his win over Jimy Hettes last night, Marcus Brimage may be looking to take a step up in competition.
Although Oliveira is only 22, he has faced some of the top competition in the lightweight division.
Brimage is always entertaining, and could give Oliveira an exciting fight.
Jimy Hettes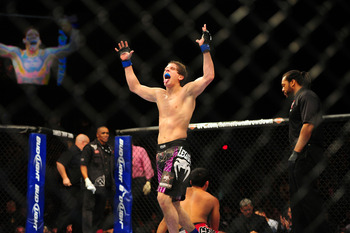 Mark J. Rebilas-US PRESSWIRE
Jimy Hettes may have suffered his first loss last night, but he, like Oliveira still has a lot of fights ahead of him.
Also like Oliveira, Hettes is a great submission fighter.
Both men have nine wins by submission and only one loss between them by tap out.
A match between the two could turn out to be a great (or boring) Jiu-Jitsu exhibition.
`
Hatsu Hioki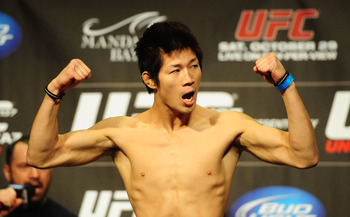 Mark J. Rebilas-US PRESSWIRE
Despite losing last night, Oliveira should pick the highest rated fighter that he could possibly get for his next fight.
That may be none other than Hatsu Hioki.
Hioki was on a five fight winning streak before losing to Ricardo Lamas back in June.
Hioki could have been set to face Jose Aldo had he won, but the loss means he has to climb the ladder again.
Although Oliveira is a great submission artist and has a few knockouts on his record, Hioki has never been finished in his career.
Keep Reading