Benavidez vs Johnson: 5 Fights for Joseph Benavidez to Take Next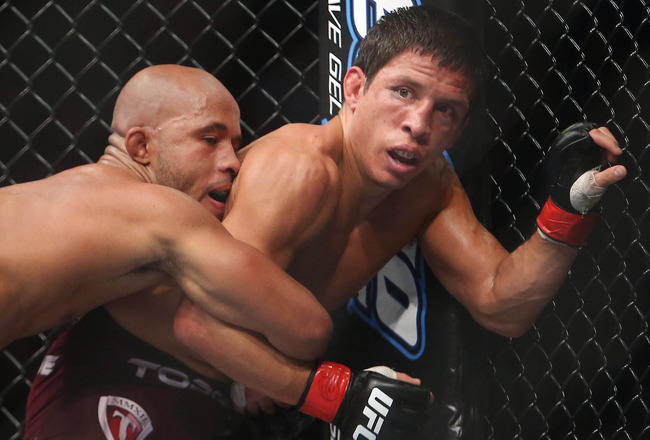 Tom Szczerbowski-US PRESSWIRE
At UFC 152's co-main event, Joseph Benavidez found himself a step behind Demetrious Johnson, losing the first ever UFC flyweight title bout by split decision.
While Benavidez is finally in the right weight class, he will have to climb back to the top if he wants to get another shot against Johnson.
Benavidez will be up to the challenge though as he wants nothing more than to be a UFC champion.
Here's a look at some fights he could take to get back at the top.
Ian McCall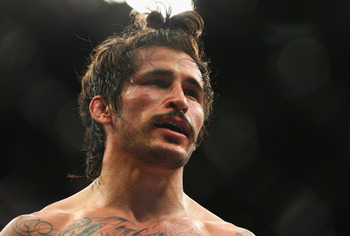 Mark Kolbe/Getty Images
Perhaps the first choice for Benavidez should be Ian McCall.
McCall fought Johnson twice in his last two fights, earning a draw in the first one and losing by unanimous decision in the second.
McCall is still ranked one of the best flyweights in the world and, like Benavidez, would love another shot at Johnson.
Both men know how to put on exciting fights and would put on a show against each other.
Winner of John Dodson vs. Jussier da Silva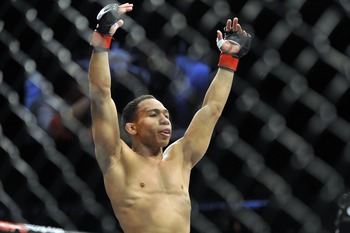 Joe Camporeale-US PRESSWIRE
Depending on who UFC wants to face Johnson next, the winner of John Dodson vs. Jussier da Silva could very well be the next No. 1 contender.
In case they are not though, Benavidez would be a good test for either man.
Dodson, the Ultimate Fighter season 14 winner, has looked great since winning the show and is currently on a four fight winning streak.
While da Silva has yet to fight in the UFC, he is one of the top ranked flyweights in the world and is riding a five fight winning streak.
His lone loss came to Ian McCall last year.
Either man would be a great challenge for Benavidez.
Loser of Dodson vs. Da Silva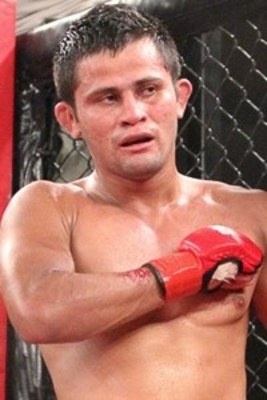 Photo by Sherdog
Just as much as Benavidez can face the winner of Dodson vs. da Silva, he could also face the loser of the bout.
Like Benavidez, the loser would be looking for a high profiled fight that would get them back into title contention.
Either fighter would be a great option for Benavidez.
John Moraga
Gary A. Vasquez-US PRESSWIRE
Up-and-comer John Moraga is 11-1 with his lone loss coming to John Dodson.
While Moraga has had some impressive finishes, he should be looking for a step up in competition.
It may not get much bigger than Benavidez.
Whether or not Moraga is ready for a test the size of Benavidez is one thing.
But considering that the flyweight division is not that deep yet, he may not have a choice.
Chris Cariaso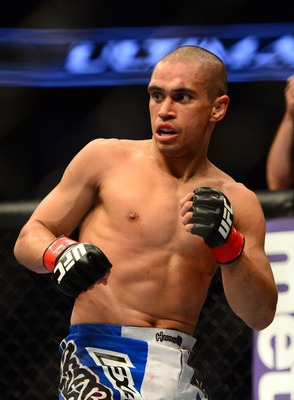 Kyle Terada-US PRESSWIRE
Chris Cariaso is a pretty crafty veteran who is currently on a three fight winning streak.
While Cariaso was able to do fairly well at Bantamweight, flyweight may be the better division.
He could prove that he is indeed a top fighter with a win over Benavidez.
Keep Reading