Jon Jones vs Vitor Belfort: Breaking Down the FightMetric Numbers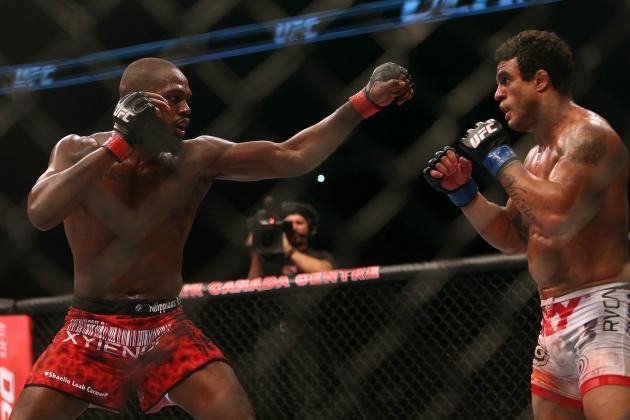 Tom Szczerbowski-US PRESSWIRE

FightMetric has released the stats for last night's main event battle and the numbers aren't pretty for Vitor Belfort.
Almost shocking the MMA world by nearly taking the title from Jon Jones with an early, first round armbar attempt, Belfort was unable to get the tap and was completely dominated by the champ from that moment on.
Jones was able to outstrike "the Phenom," even with a popped elbow, and was absolutely vicious with his ground-and-pound.
Let's take a look at how the numbers break down from last night's championship fight.
Begin Slideshow

»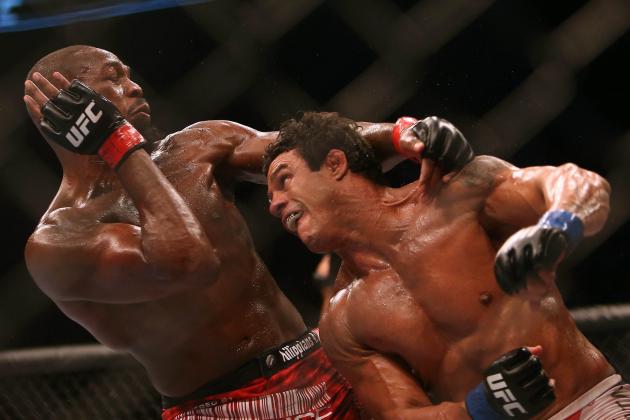 Tom Szczerbowski-US PRESSWIRE

Jones overwhelmed Belfort standing up last night, landing over four times as many significant strikes as the former champ, for a total of 65 to 16.
Interestingly, in the second and forth rounds every single strike Belfort threw was a significant strike, although he landed less than half of them.
"Bones," however, was the more accurate striker, landing 59 percent of his significant strikes, compared to Belfort's 44 percent.
The champ did his most damage in the first and second rounds, landing 42 out of 64 significant strikes.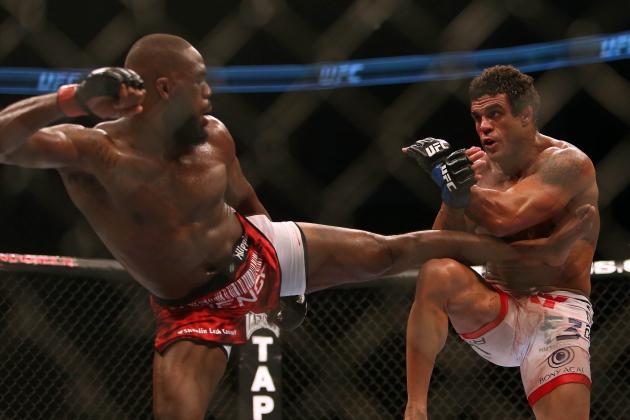 Tom Szczerbowski-US PRESSWIRE

In terms of overall strikes, Jones obliterated Belfort in the stats.
The champ landed 96 out of 144 strikes, while his challenger could only hit the mark 22 out of 43 times.
The volume of strikes landed, both on the ground and standing up, simply overwhelmed Belfort and took the energy out of him.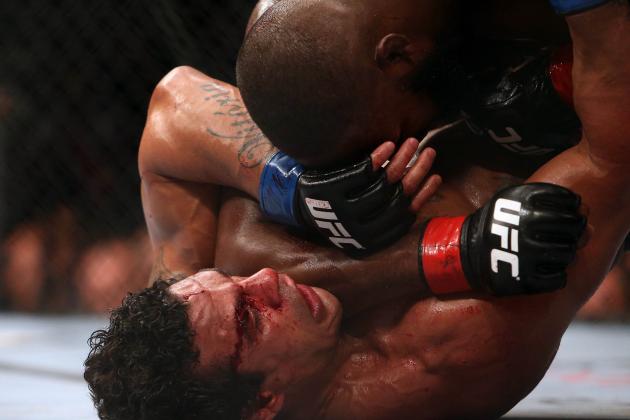 Tom Szczerbowski-US PRESSWIRE

Surprisingly, there was only one takedown attempt in this fight.
Jones's only attempt came in the opening frame when he successfully took Belfort down.
The champ didn't have to do much work getting the fight to the mats, as Belfort repeatedly pulled guard throughout the fight and made no attempts at taking the top position. Jones was fine fighting within the guard, however, and only passed guard three times.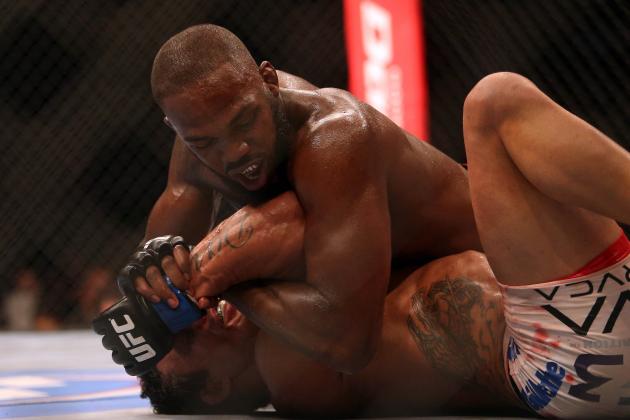 Tom Szczerbowski-US PRESSWIRE

Like the takedown stats, there weren't many submission attempts, but the ones attempted were huge.
Belfort locked in an armbar in the first round and was able to pop Jones's elbow. However, the champ never tapped, and fought through the pain to drop Belfort on his head, smashing him with ground-and-pound strikes as payback.
The only other submission attempt came in the forth round when "Bones" locked in a tight Americana, bringing the elbow down to Belfort's side before cranking the arm, instantly getting the tap.
They didn't throw up many subs, but the ones they did try definitely had an impact on this fight.
Be sure to like me on Facebook or follow @MattJuulMMA.